While the G20 is meeting in Pittsburgh right now, the General Assembly has been meeting at the United Nations in NYC. This week, Sept 20-26 has been called Climate Week NY by folks organizing various kinds of symbolic actions and demonstration.
I was asked by the 350.org campaign if I could make some last minute placards for a demonstration. I hadn't heard much about the organizing or demonstrations for the week, which probably should be taken note, since any outreach on activity like this would come across my radar. Anyhow, I was happy to be able to support and participate from the periphery.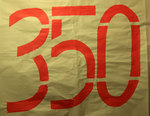 I ended up cutting a stencil and printing 40 one-color posters for them, double sided. quick and simple, and fun. Thanks to Bec Young for staying up and helping me even though she was practically passing out.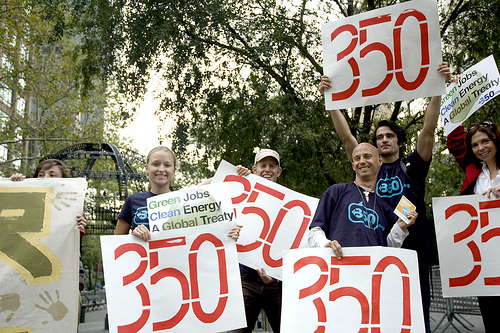 More images of their demo on the
350 flickr
page.