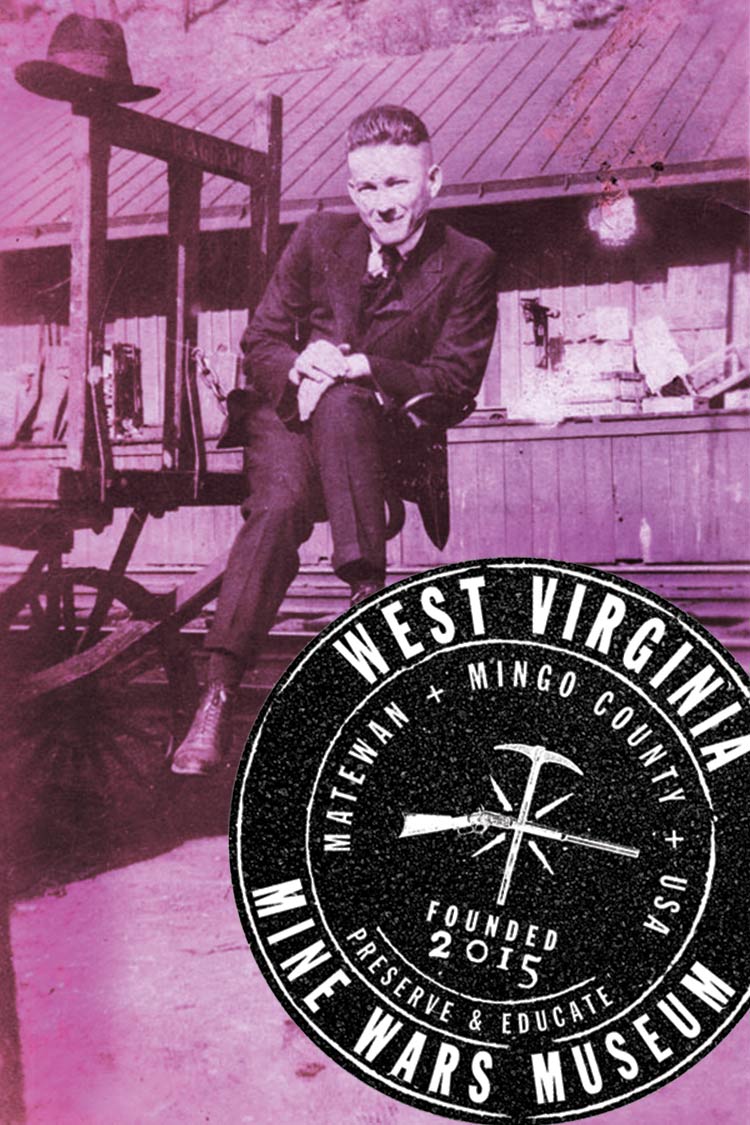 I've been working as the Curator/Exhibition Designer for the West Virginia Mine Wars Museum in Matewan, WV since our project was still an ambitious idea in a vacant storefront in 2014. Now we're the real thing, and our second-ever membership drive—with the goal of reaching 200 members—is in full swing! And we've got a sweet Membership program going, an easy way for you to provide continual support for what we do.
Memberships (which also make great holiday gifts!) range from as little as $3.50 per month to as much as $25 per month.  With 200 members, we will be able to pay our rent, utilities, insurance, and security system for the whole year (you know, the critical details to keep the ship sailing). Every member after that will mean more programming, more hours we can pay part-time staff, and more projects like our upcoming school curriculum initiative.
We opened the Mine Wars Museum in Matewan, West Virginia, in 2015 and are so proud to be part of ongoing efforts to attract visitors to the Tug Valley and educate the public about the unique history of this area and the radical story of the Mine Wars era. Appalachian coal miners and their families played a critical role in the region's history as well as the national labor movement!
Museum members receive a one-of-a-kind member card, free admission to the museum, a free copy of the museum's journal In These Hills, invitations to special members' events, and the pride that comes from reclaiming this buried history!
It only takes a couple of minutes to join, but your membership will go a long way toward making the Mine Wars Museum an important institution in southern West Virginia, and in the broader work of teaching a People's History nationally, for years to come!
Come on down and sign up today!