I came across Cat and Girl the other day and found it a charming and provocative comic.
This one interested me since I've been discussing the values and necessity of art at this particular juncture in time.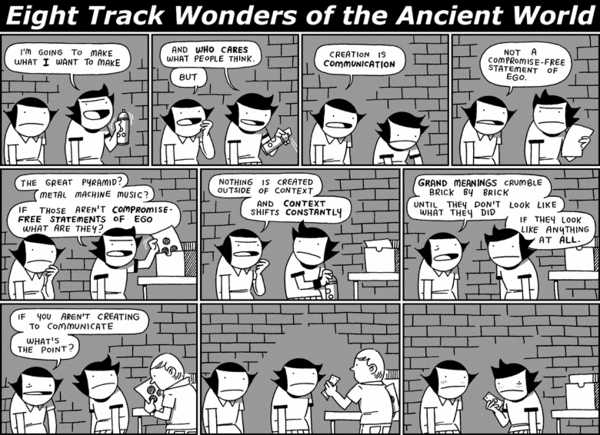 I enjoy discussing and critiquing ego, the production of art, and its use for communication.
And like Dara said something to the effect, if I want to see something beautiful, I go to the mountains. I've been wondering, what role should "beauty" play in contemporary art?