Dan S. Wang and I recently collaborated on a print to voice our opposition to the Arizona Immigration Bill SB-1070. Copies of the print are available here and most of the edition was mailed to Arizona where friends put them up in the streets.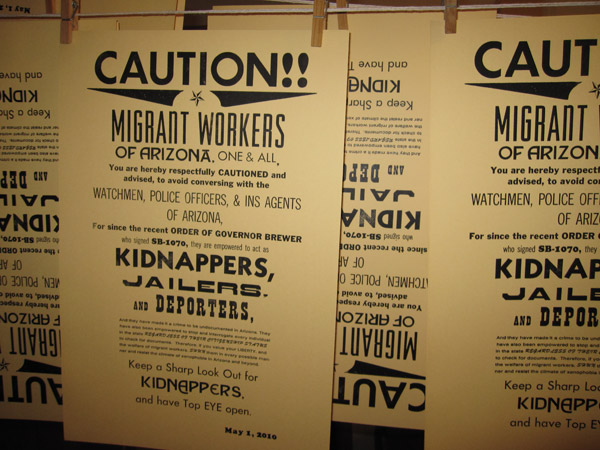 The print plays with the look and the phrasing of a 1851 Broadside poster that was created in resistance to the Fugitive Slave Act of 1850 that was hung in Boston that alerted fugitive slaves and citizens to have a "Top Eye" open for the police who were empowered to detain all "suspected" escaped slaves so that they could be returned back to slavery in the South.
Original 1851 poster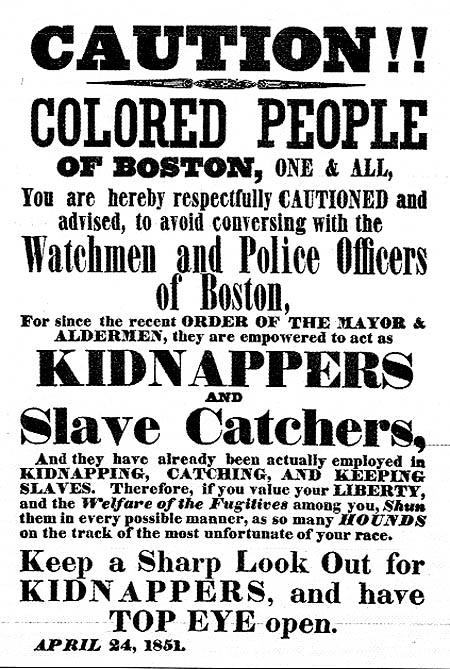 Our updated version of the graphic looks at the historical connection and rejects SB-1070 and the climate of xenophobia and stands in solidarity with migrant workers the world over, refusing to use the degrading language "illegal aliens." If you're not Native American, you're a recent immigrant too, so get off your high horse and look beyond nationalism and divisive politics. Try considering the reasons why people risk their lives to migrate to the US. Could have something to do with Structural Adjustment Policies, IMF, World Bank, etc – terms that are "foreign" to most "Americans."
Below are a few photos of the posters up in Phoenix courtesy of Jenny (aka editor of radical books and midnight street artist.) If you, gentle reader, live in Arizona and want to put up more of these posters, I can mail a 11 x 17 print, that can then be photocopied and put up where people will see them. Email: animaltrap [at] yahoo [dot] com.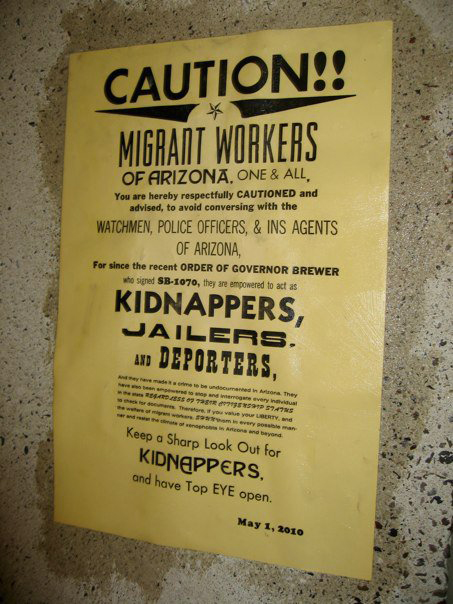 notice the cactus and the important looking building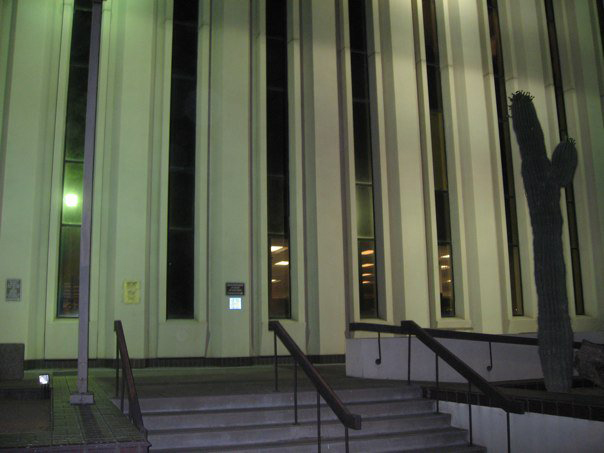 Photo of Dan S. Wang, master printer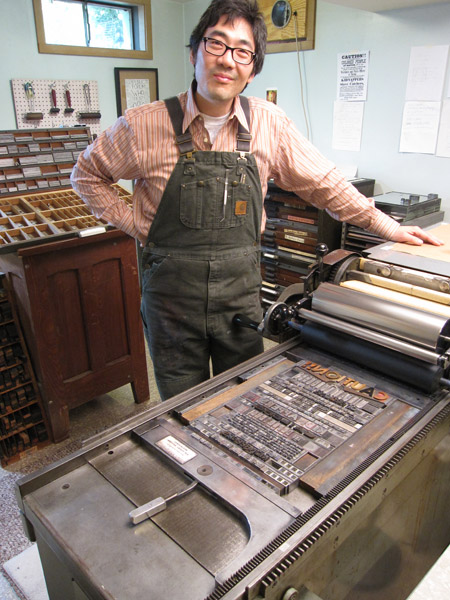 The text of our print reads:
CAUTION!!
MIGRANT WORKERS
***
Of ARIZONA, one & all,
You are respectfully CAUTIONED and
advised, to avoid conversing with the
Watchmen, Police Officers, and INS Agents
of ARIZONA,
For since the recent order of Governor Brewer
who signed SB-1070, they are empowered to act as
KIDNAPPERS,
JAILERS,
AND
DEPORTERS,
And they have made it a crime to be undocumented in Arizona. They have also been empowered to stop and interrogate every individual in the state regardless of their citizenship status to check for documents.
Therefore, if you value your LIBERTY, and the welfare of migrant workers, Shun
them in every possible manner and resist the climate of xenophobia in Arizona and beyond.
Keep a Sharp Look Out for
KIDNAPPERS, and have
TOP EYE open.
May 1, 2010