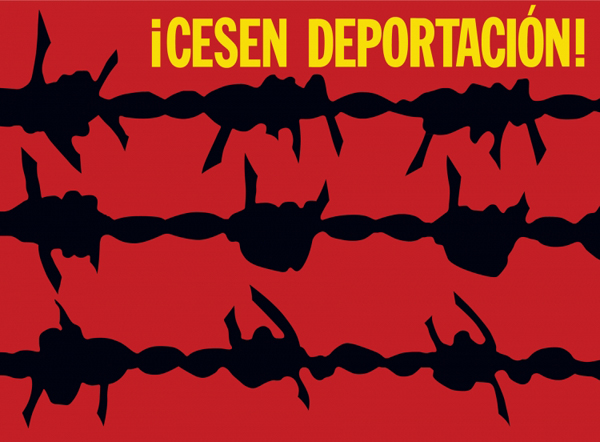 In July Melanie Cervantes and I teamed up with Rupert Garcia to produce a print to use as a fundraiser for the Ethnic Studies College at San Francisco State University. We were really happy to have Garcia pick the 1973 ¡Cesen Deportacion! print to reproduce for this project. Thirty-eight years later and the statement is extremely relevant, in the past year President Obama administration has a record 1 million deportations.
I wanted to share a little bit of the process…the print is 32″x25″ and the edition is of 99 prints with some artist and studio proofs.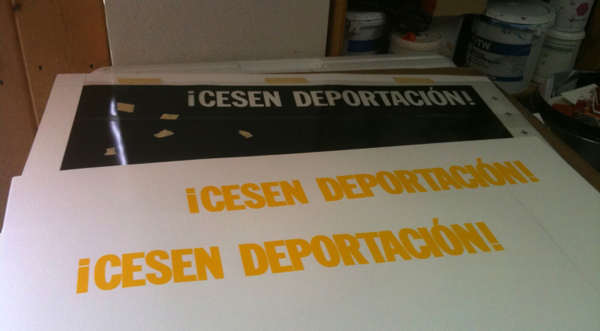 The first color was pretty simple, yellow fill for the text.
Second I printed the red, which was super hard because the print size was 25″ X 21″ and had to make sure there were no little pinholes.
The barbwire was the last color printed, this time around Garcia wanted to change it up and during the proofing process he asked to see some variations and picked a slightly metallic midnight blue. It's pretty subtle but when the light hits it shines pretty cool.