New Justseeds members Nicole Marroquin and Monica Trinidad were recently featured with other activist artists in a Hyperallergic article by Claire Wang about their powerful work supporting the abolitionist movement in Chicago .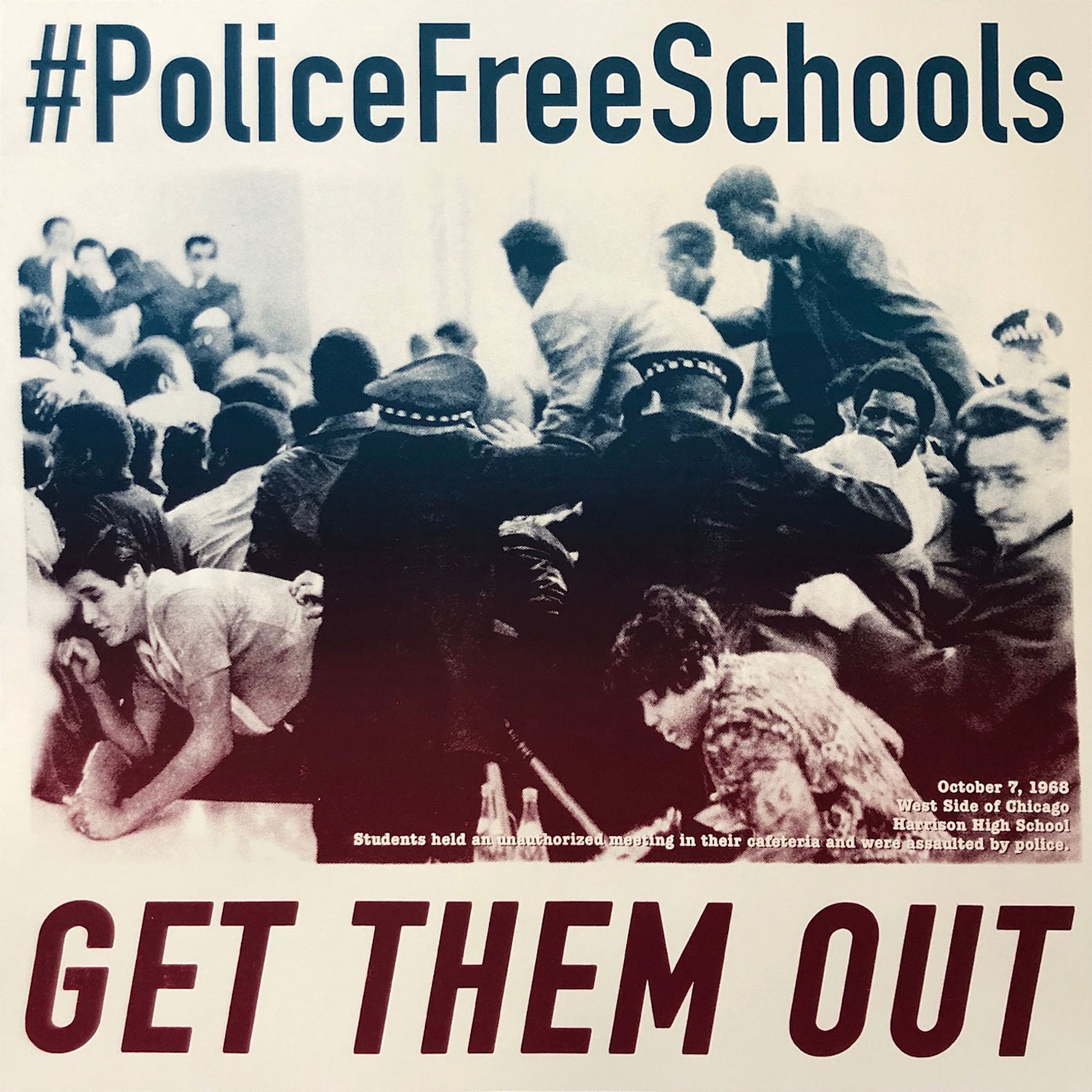 Claire starts the article with Nicole's recent collaboration with Hoofprint Design on two posters ABOLISH and GET THEM OUT. These two prints speak to the demands of the current uprising while simultaneously highlighting the history of the youth-lead fight for racial justice in Chicago. For example, GET THEM OUT features an enlarged 1968 photograph of Chicago police rioting as they break up a meeting at Harrison High School of students organizing for more Black and POC teachers, ethnic studies courses, and resources. This history is echoed in the bold text, GET THEM OUT, that speaks to the current Black Lives Matter Chicago third demand;
NO COPS IN SCHOOL
Cancel CPD contract with CPS. Fund restorative practices in all schools. Additional social workers and student support personnel in our schools.
In ABOLISH the letters pop off the page in a bright pink over a historic photograph of police at the Froebel School during another uprising in 1972. The message is clear and reflects the Black Lives Matter Chicago eighth demand;
DEFUND THE POLICE
We demand immediate disinvestment in CPD and a reallocation of the operating funds currently allocated toward policing, which represent 40% of the City's operating budget and result in $4 million a day spent on policing.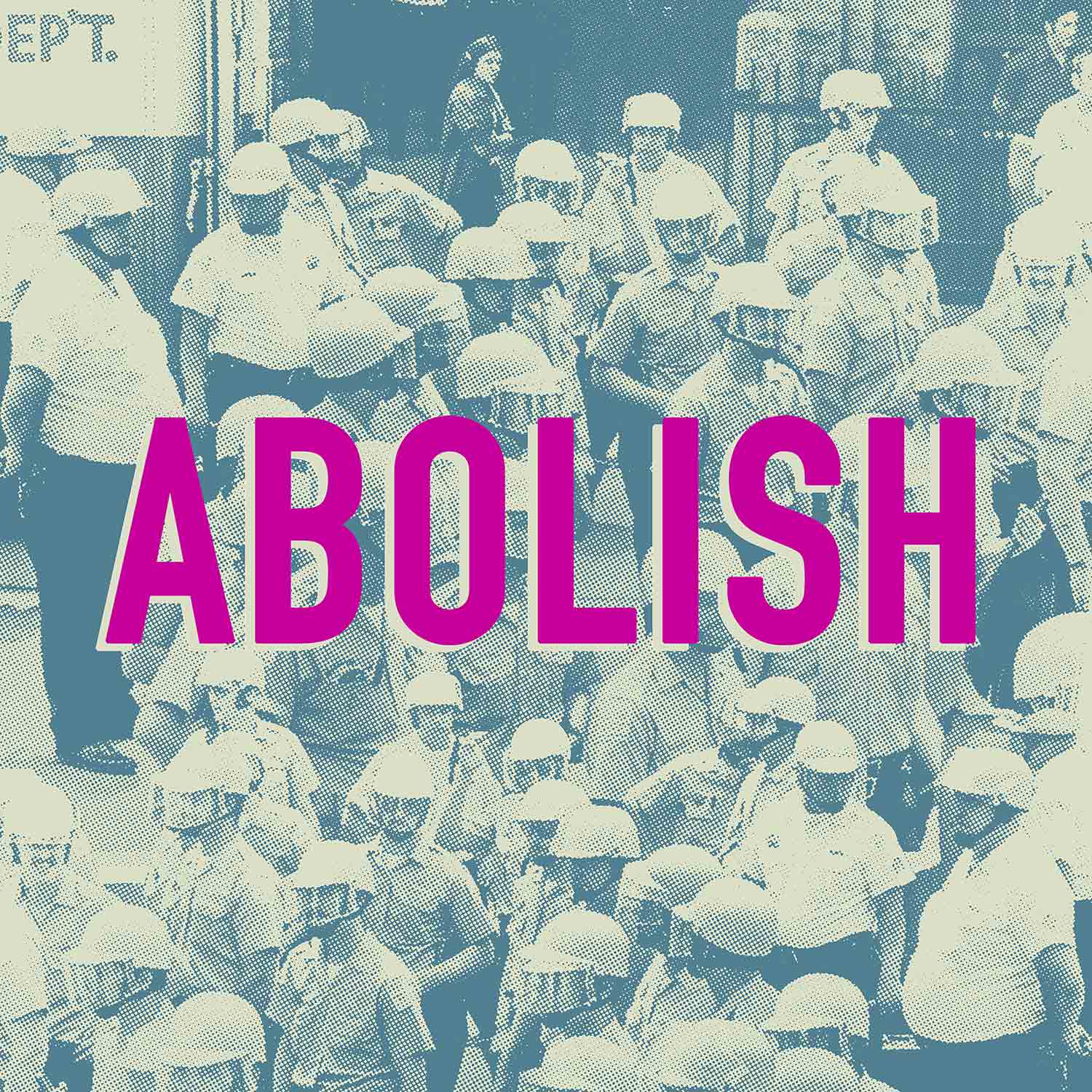 In addition to these prints appearing on the streets in demonstrations and in community windows they were featured in JUSTICE. DEFUND. ABOLISH: For Black Lives, a window exhibition at Co-Prosperity Sphere curated by Monica Trinidad.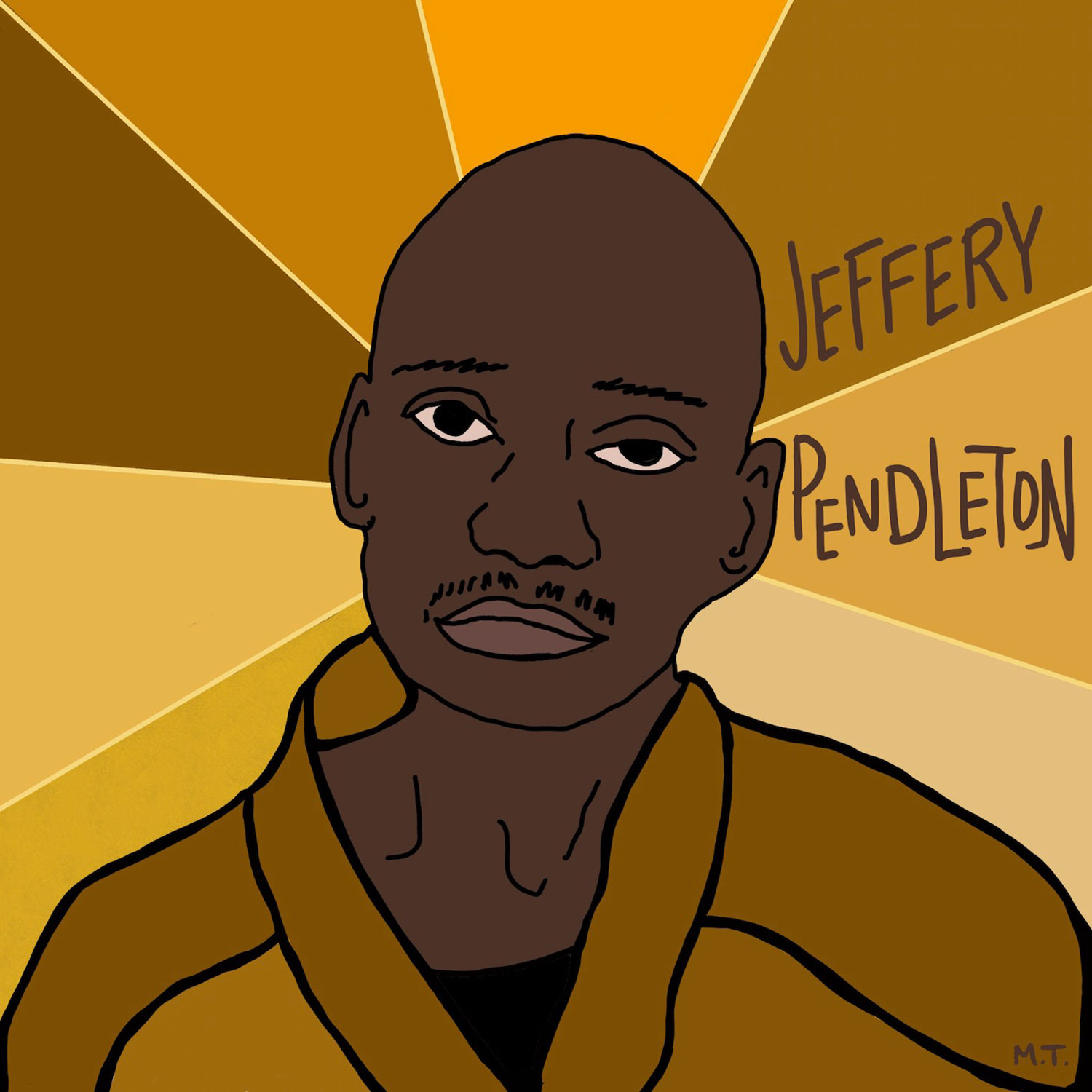 Later in the article Monica is featured for her work with the For The People Artists Collective. They collaborated with the Chicago Community Bond Fund to create a virtual quilt memorial project for the people that died in Cook County Jail from COVID-19. Monica's contribution to the project was for Jefferey Pendleton and features a simple portrait of him in a halo of gold. Her drawing, along with the other contributions from the For The People Artists Collective, humanize people that have been dehumanized through the carceral system and then again through the numbers and statistics used in the media to talk about the pandemic. Collectively the quilt squares cut through the dehumanization, bring attention to the people lost to an unjust system, and highlight the importance of the work of the Chicago Community Bond Fund and the need for abolition.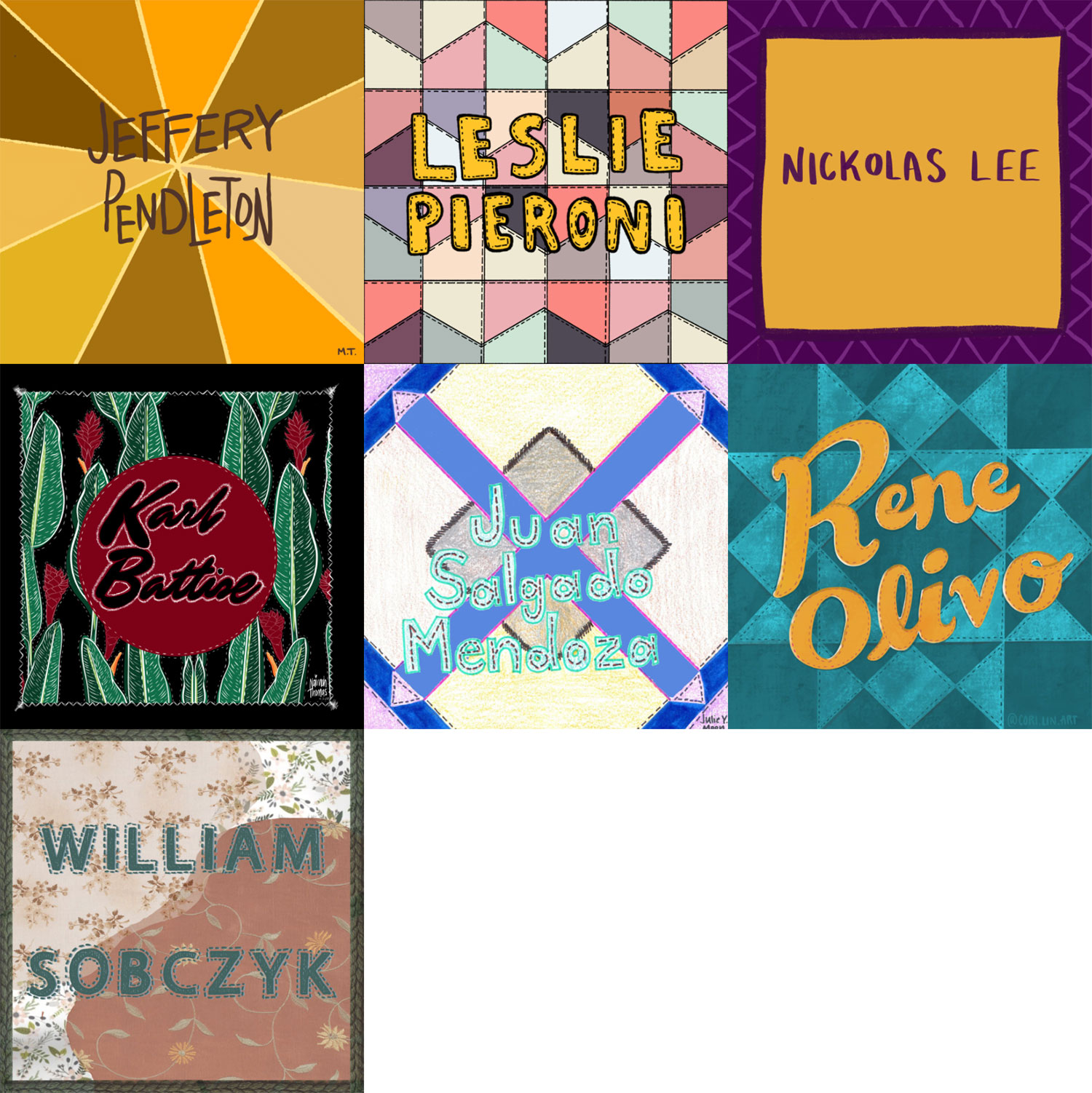 Monica and Nicole were just two of the great artist featured in the article. Give it a read here.