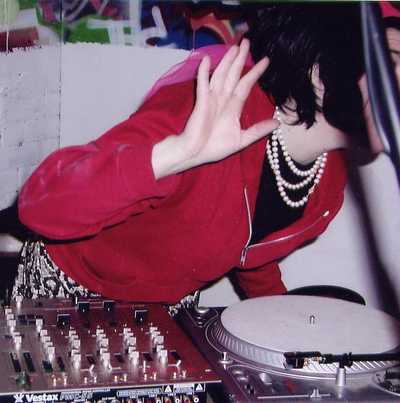 chick pea radio is back on the airwaves and internet-waves!
I've been doing this radio show on and off, with or without partners, and under various names for close to 13 years! post-punk-new-wave-crust-peace punk-mid-90's hardcore-riot grrrl-queercore-revolutionary dance jams and more
Wednesdays 10pm-midnight
Eastern time
You can tune in to
88.3fm
if you are in
Pittsburgh
or listen live over the interweb at
www.wrct.org
worldwide! I used to get occasional calls from Australia!
Check playlists online too, and holler at me for requests on the WRCT hotttline:
412-621-WRCT
happy listening!
here is a sample playlist: (last week's show)
Bikini Kill – new radio
Joy Division – transmission
R.E.M. – radio free europe
Radio Birdman – non stop girls
Wipers – up front
Wire – mannequin
Young Pioneers – meeting over yonder
Big Boys – complete control
Karl Blau – mockingbird diet
My Bloody Valentine – thorn
The Vaselines – monsterpussy
Pylon – the human body
Au Pairs – it's obvious
ESG – it's alright
Black Eyes – deformative
Erase Errata – owls
Essential Logic – collecting dust
The Magnetic Fields – no one will ever love you
Tender Forever – tiny heart and clever hands
The Blow – jet ski accidents
Mirah – recommendation
Os Mutantes – a minha menina
Sonic Youth – star power
My Bloody Valentine – when you sleep
The Vaselines – on of a gun
Huggy Bear – no sleep / can't kiss
Heavenly – p.u.n.k. girl
Red Monkey – in her own write
The Slits – so tough
zounds – dancing
Pylon – gyrate
Cat Power – he war
Palace Music – new partner