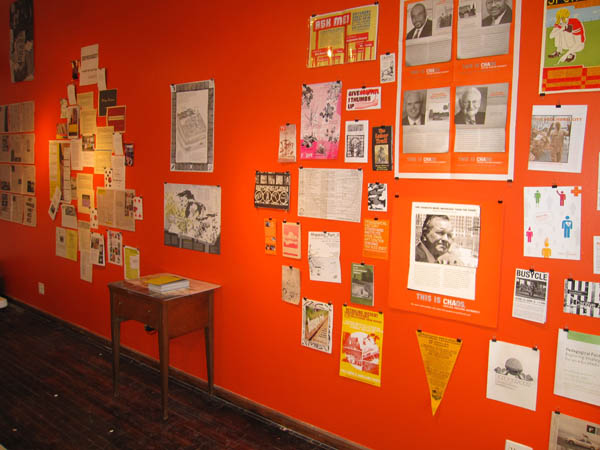 Collectivism After Collapse: Chicago Activist Art Spaces, Collectives, and Projects
The two-night event at
Mess Hall
is an open invitation to Collage Art Association conference attendees and the public to come to Mess Hall to informally gather, meet, and learn about Chicago art and activism, including an exhibition highlighting various Chicago-based collectives, collectively-run spaces, periodicals, campaigns, and activist art projects from 2000-2010. Come to Mess Hall and meet many of the people who are involved in this work!
Exhibit opens:
Friday, February 12th 7:00pm-on
and
Saturday, February, 13th 7:00pm-on.
—
Mess Hall
6932 North Glenwood Ave.
Chicago, IL 60608
www.messhall.org