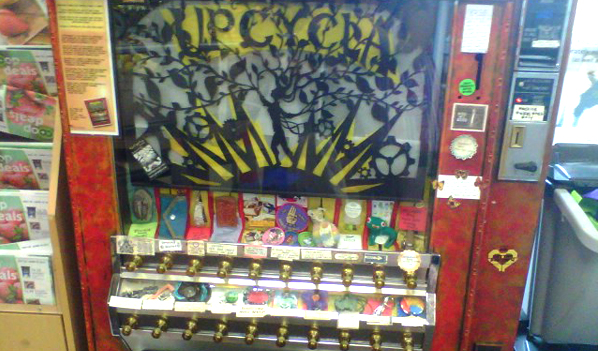 If you happen to be in Pittsburgh, you can pick up my
Queer Scout Badges
and Merit Badges from the Upcycla Craft-o-Tron vending machine at the East End Food Co-op. These repurposed cigarette vending machines are similar to the Art-o-Mat vending machine you may have seen a few years ago, but these feature crafts by Pittsburgh area artists. Each item in the machine is $5, and is wee enough to fit into a cool little box the size of a cigarette box. The papercut on the machine and design on the box is by papercut artist
Kathryn Carr
, a cohort of Justseeds member Bec Young.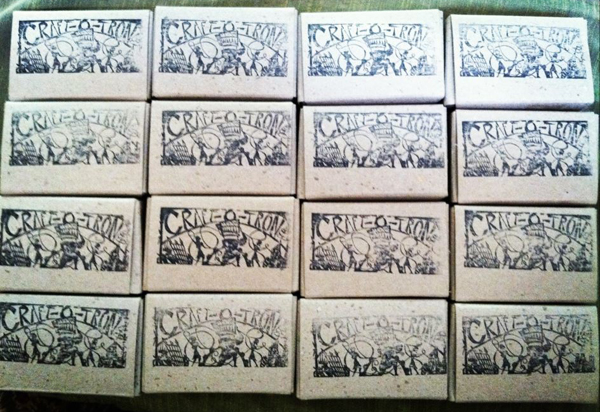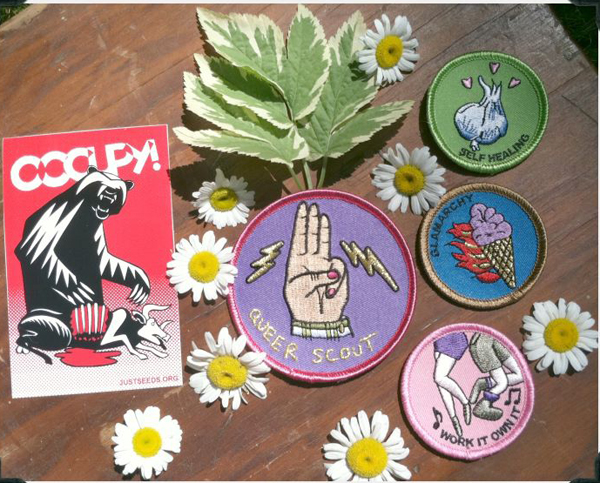 If you choose the Queer Scout power pack, you will receive the classic 3″ Queer Scout badge, plus a surprise 2″ merit badge, one of three designs. You will also get a Justseeds sticker with artwork by Roger Peet. Soon you will be able to get hanky-sized versions of my
Bear Hankies
at the other Craft-o-Tron, at Oh Yeah! ice cream (a favorite spot of the Pittsburgh Justseeds crew).
As a long time fan of penny smashers, vending machines, and generally alternative and interesting ways of distribution, this project has a big appeal to me.