In collaboration with the powerful emerging youth movement organization Dissenters, Justseeds is excited to announce the forthcoming DE-MIL-I-TA-RISE portfolio.
Dissenters is leading a new generation of young people to reclaim resources from the war industry, reinvest in life-giving institutions, and repair collaborative relationships with the earth and people around the world. They are building local teams of young people across the country to force elected officials and institutions to divest from war and militarism, and reinvest in what our communities actually need. From campuses to congress, they are building grassroots power to cut off war elites once and for all.
In an effort to lift up this important work, Dissenters partnered with Justseeds Artists' Cooperative along with For the People Artists Collective, About Face: Veterans Against the War, the emerging Veteran Art Movement, and Hoofprint Press to organize a print portfolio and booklet for use in Dissenters organizing campaigns, popular education projects, and cultural programming.
The portfolio will be printed by Hoofprint Press in Chicago and is set to come out later this year. In the mean time, to help Dissenters raise funds for their upcoming intensive online training for 150 young organizers from across the United States, Dissenters is offering special edition prerelease screen prints from the DE-MIL-I-TA-RISE portfolio. People who contribute $50 dollars or more to Dissenters current fundraising campaign will get a special edition print by Fernando Martí, Sanya Hyland, or Roger Ourthiague. People who donate $100 or more will get all three special edition prints.
Click here to donate and secure your special edition print.
Check out the awesome designs.
Fernando made this beautiful bilingual design based on the Dissenters' saying, "We are the many. We are young, we are energized, and we are visionaries."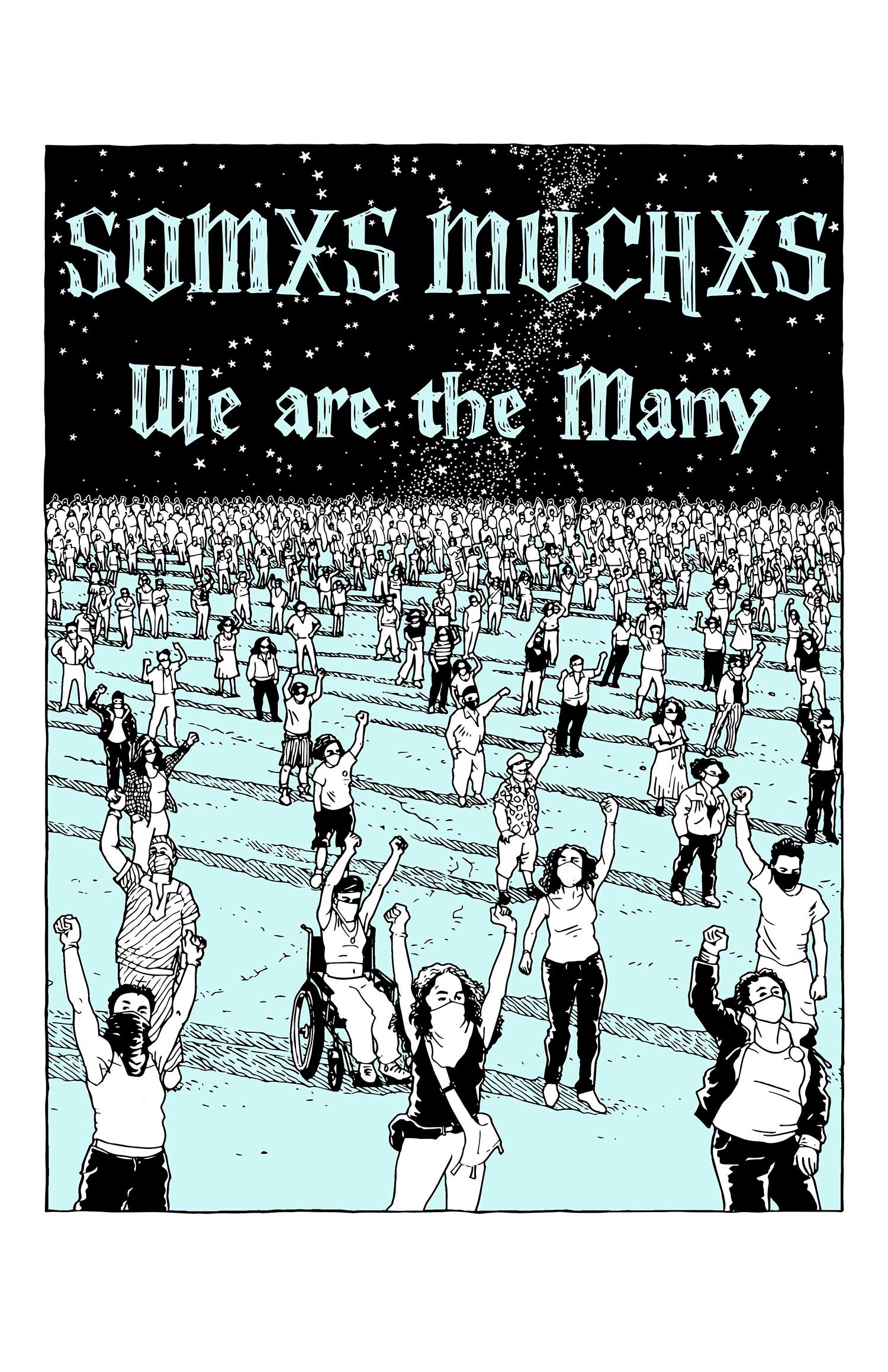 Fernando Martí, Somxs Muchxs
Sanya made this powerful design for the Dissenters' expression, "We are taking back our resources from elites, and their violent wars, prisons, police, weapons, and walls."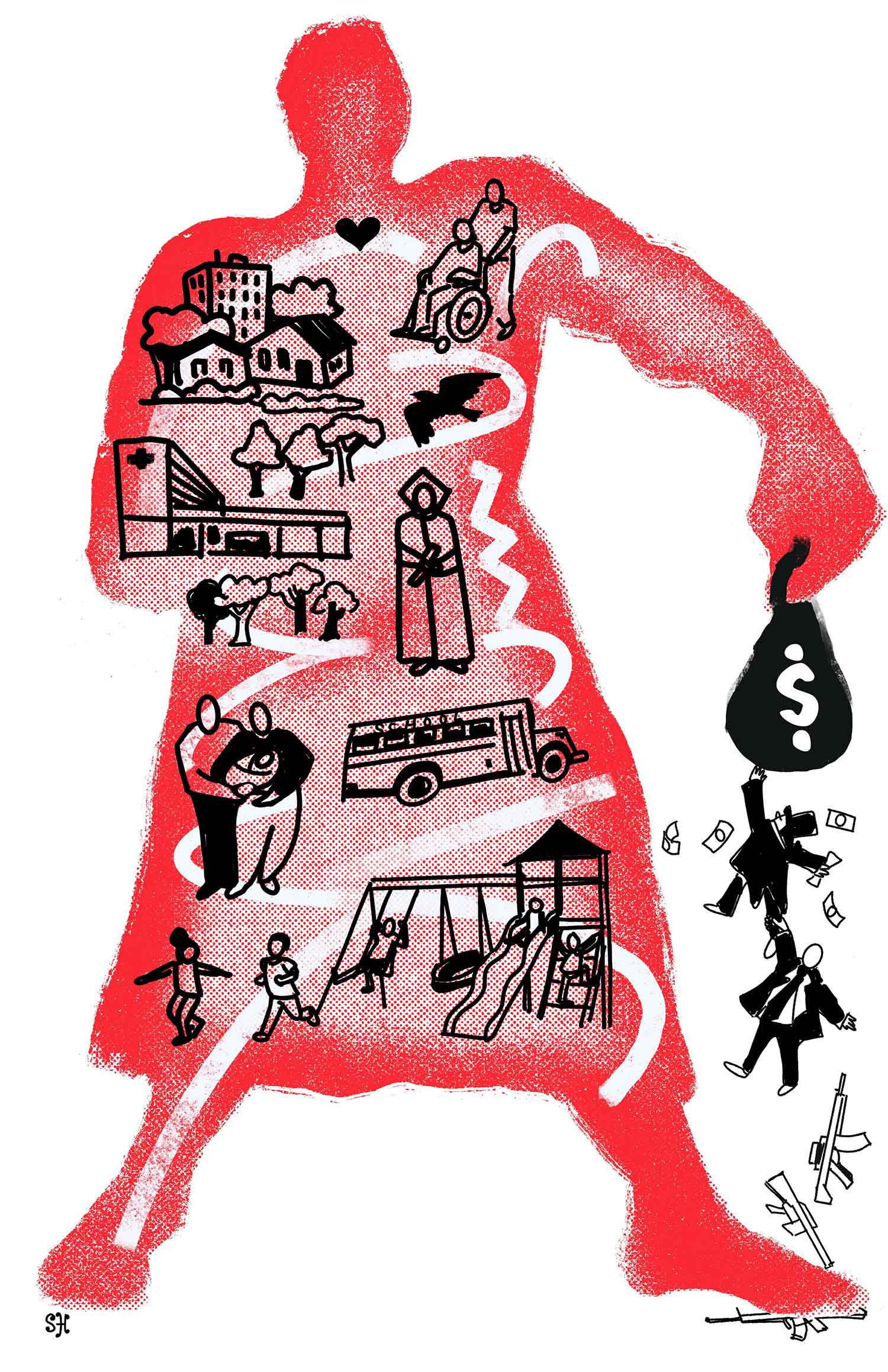 Sanya Hyland, Taking Back Resources
Roger made this design based on Dissenters' point of unity, "Reinvest: Move resources toward life affirming services—good jobs, free healthcare, affordable housing, high quality public education, and the rapid transition to a sustainable economy (Green New Deal)."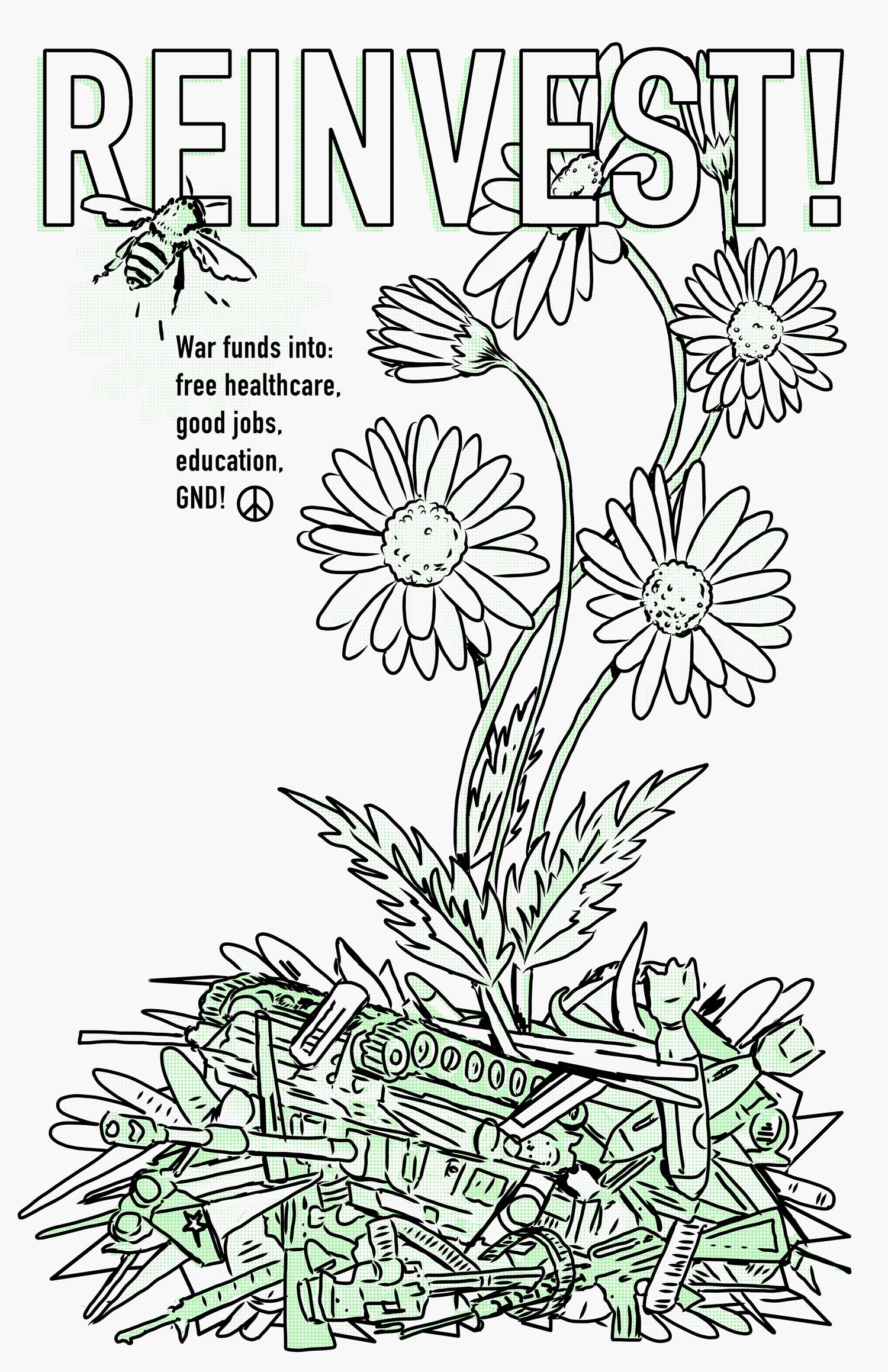 Roger Ourthiague, Reinvest
Support Dissenters and get one or all of three of these amazing special edition prerelease prints. Click here to donate.
Look out for the DE-MIL-I-TA-RISE portfolio release later this year.
---
Learn more about Dissenters here: https://wearedissenters.org/
Learn more about Dissenters' upcoming training here: https://wearedissenters.org/training/