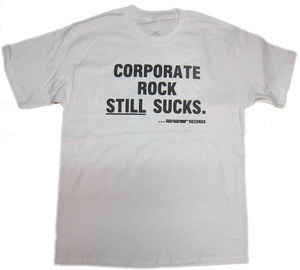 Once upon a time (in the 1980's & 90's) there was a sticker and a T-shirt that said "Corporate Rock Still Sucks" (also the slogan of SST records). The first time he was on the cover of Rolling Stone Magazine (1992), Kurt Cobain made a hand scrawled T-shirt with the words, "Corporate Magazines Still Suck." This act gestured toward the difficulty of trying to stay independent in our society with all of the contradictions and seductions of corporate culture. These days I'm becoming increasingly confused about my/our (independent cultural producers) relationships to corporations. The cooptation of anything cool or resistant into visual advertising has been going on for decades. Although that can be frustrating, I find it less confusing than the recent crop of branded "community" and "space" making which seem to function a bit differently than the creation of advertising images. What I am talking about are the numerous, branded initiatives that offer people participatory and social experiences. Levi's offers free filmmaking, photo, and printmaking workshops, Van's hosts shows with some great musical acts, Urban Outfitters and Levi's have a touring DIY bike shop, and Converse even has "a community based recording studio" (their words). Part of the ideals of independent and DIY culture is both access to the tools/means of production and to free spaces for creativity and communication. Are these corporate ventures really giving us a gift? Or are these poison gifts—and at what cost and to whom—since we know corporations main goals are their bottom lines?

Last October, Ben Sisaro, wrote an article in the New York Times entitled "Looking To A Sneaker for A Band's Big Break," (you can read it HERE) that articulates well how this is working in the music industry. Here are a few quotes from the article:
"And while a generation ago these arrangements [with corporations] would have carried a stigma for the artists, branding deals are now as common in rock as guitars…Converse's studio, called Converse Rubber Tracks, is the brainchild of Geoff Cottrill, the company's chief marketing officer…After applying online, bands deemed dedicated and needy enough will be able to record whatever they want there…Converse says it will have no influence on the music, the artists will keep ownership rights, and, as with many brand-as-patron projects, the songs aren't intended to be used in ads. Mr. Cottrill said the company wants to "give back" to its loyal customers, but of course the enterprise is not purely altruistic. The idea is that helping new bands will build good will for the brand (and generate future sales) and also give Converse an advantage over all the other companies out there competing for young eyeballs…Mr. Cottrill suggested that the long-term success of Rubber Tracks would depend less on whether the bands that record there go on to fame and fortune than on the extent to which they keep Converse in their heart. 'Let's say over the next five years we put 1,000 artists through here, and one becomes the next Radiohead,' he said. 'They're going to have all the big brands chasing them to sponsor their tour. But the 999 artists who don't make it, the ones who tend to get forgotten about, they'll never forget us.'"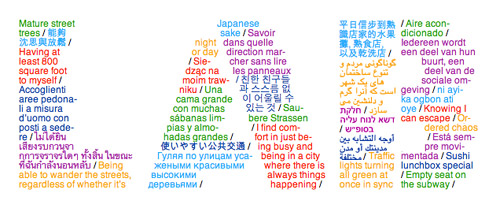 So what are we to make of BMW Guggenheim Lab which
describes itself
as:
"…The theme of the Lab's first two-year cycle is Confronting Comfort—exploring notions of individual and collective comfort and the urgent need for environmental and social responsibility…Part urban think tank, part community center and public gathering space, the Lab is conceived to inspire public discourse in cities around the world …The public is invited to attend and to participate in free programs and experiments at the Lab…"
Many friends and respected colleagues are participating in the space and providing worthwhile content. (I'm not sure if content providers/artists get paid or not.) This brand identification with artists and ideas is slightly different from the Converse example in that many of the participating cultural producers could neither afford, nor may even desire a luxury car (while many of them do sport Van's, Converse, and Levi's as do I.) BMW does share with Converse their appreciation for artistic expression, in their press release, they write: "The BMW Group guarantees absolute creative freedom in all the cultural activities it is involved in—as this is just as essential for groundbreaking artistic work as it is for major innovations in a successful business." The claims of interest in "environmental and social responsibility" coming from a luxury car company are part of the larger trend in greenwashing that we have seen by many polluting companies over the past several years. It is doubtful that an urban future based on individual luxury car ownership is a sustainable vision.
Regardless of experimental explorations of future sustainable practices, both companies, it seems, have recently been engaging in less than sustainable labor practices. The Teamsters have been protesting BMW (read more HERE) and the Guggenheim has been proliferating itself across the globe, but using questionable labor practices (read more HERE). Yet programming at the Lab includes a showing of the film The Take, about worker control in Argentina, as well as workshops and tours of worker controlled local businesses. In an article in The Art Newspaper, Richard Armstrong, the director of the Guggenheim is quoted as saying, "…BMW's sponsorship affords the museum 'the luxury of intellectual opportunity'." (Wait, does he mean luxury cars afford us intellectual opportunities?) After watching The Take and learning how to set up a worker owned cooperative, it seems like a luxurious intellectual opportunity for the workers of both BMW and Guggenheim to occupy their workplaces and run them themselves! (Just expressing my experimental sustainable vision.)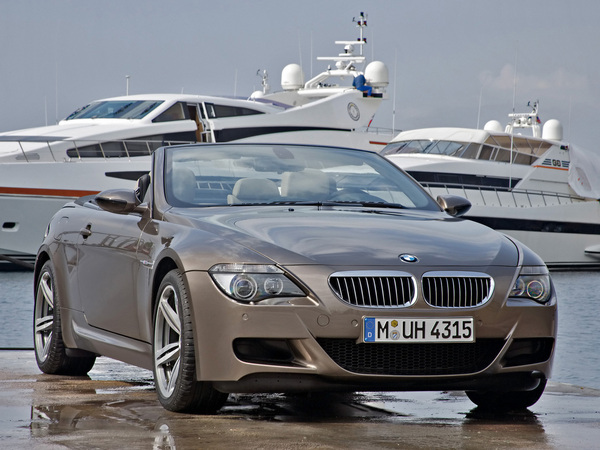 So does this participation by so many committed folks in a BMW-branded venue imply that corporate culture no longer sucks? or just sucks less? or is just another venue to express ideas in? or there are no alternatives? If it was only the BMW Lab or even in a car dealership would they feel the same way? Or is there something about the Guggenheim brand that makes it better? (For those who have art CV's, it seems a worthwhile line to add.) Most argue that it is a way to reach new audiences with their critical and radical ideas. This may be true, but I remain confused about other impacts of expressing, creating, and distributing in branded spaces (including on social media).
Some of us try to avoid putting corporate, processed, food in our bodies but easily take a big swig of corporate culture if it's "free" and giving us a "gift"—that free gift at this point being space for our social relations both virtual and physical from Facebook to the BMW Lab. Food seems to be the only area that it's still okay to be a purist about in both critique and consumption habits. I read an article in the Village Voice recently (read HERE) about small batch whiskey distillers in Brooklyn. One maker said, "…for the most part, people have only been exposed to corporate whiskey." It felt like a statement that a late 80's punk musician might say about rock. I've been in many conversations where "corporate organics" are derided over the local or the small. Yet when it comes to culture, we can participate in the factory farm organics version while the small batch, locally-based producers continue to lose their spaces and struggle to survive. Increasingly, many of us are committed to going out of our way to know our food sources but throw our hands in the air in defeat when trying to deal with how culture and cultural capital work.
True, I myself have been a bit compromised lately, and corporate culture is readily available, just like processed food. These questions I have are as much about my life and habits as about larger social conditions. This is about what my milieu is ready to accept and ready to reject—it is a moment that I am trying to make sense of. But sometimes it feels like our lives are so complicated and full of contradictions that we can't even critique astro-turf cultural manifestations when they allow space for grass roots voices without being written off as anachronistic or too idealistic.
I am not ready to give up critique of corporate culture or domination of our everyday lives. Over the past ten years, I am increasingly surprised by the amount of conversations I have had in which this (private corporate encroachment on all aspects of life) is seen as a done deal: "Why even bother thinking about it? Might as well make the best of it and use it to our advantage." I get that argument, but I'm unclear about if that "taking advantage" part is truly possible. There is also a strain of thought and cultural production that would rather challenge those posing the critiques than challenge the dominant powers. There is an activist saying that is frequently repeated: "We are great at pointing out what we don't like, but not good at proposing solutions." In these examples of corporations as branded sponsors of community spaces, it is exactly our proposals toward some solutions (opening independent spaces, creating a vibrant self-motivated culture, etc.) that get co-opted, not our practices of critiquing the status quo. So are we to assume that corporate culture doesn't suck because it is giving us access to things we once started and now can't afford to maintain: bike shops, print shops, recording studios, experimental art spaces, etc? But what happens when the marketers have moved on to the next marketing methodology and we are left without their infrastructure, or ours?
—Dara Greenwald, 2011.