It's the 21st installment in the Endangered Species Mural Project! This one happened in Silver City, New Mexico, a beautiful mountain town on the edge of the Gila National Forest, near a wilderness area named for conservationist Aldo Leopold and just downstream from the high reaches of the Gila River, where Native leader Geronimo spent his formative years and cliff dwellings from 800 years ago maintain stately views over stands of burnt pine. Southern New Mexico is ground zero for a bitter fight to return wolves to the US landscape, and the landscape of the Gila holds an unpleasantly large list of animal, insect, and plant species that have been ravaged by society under capitalism.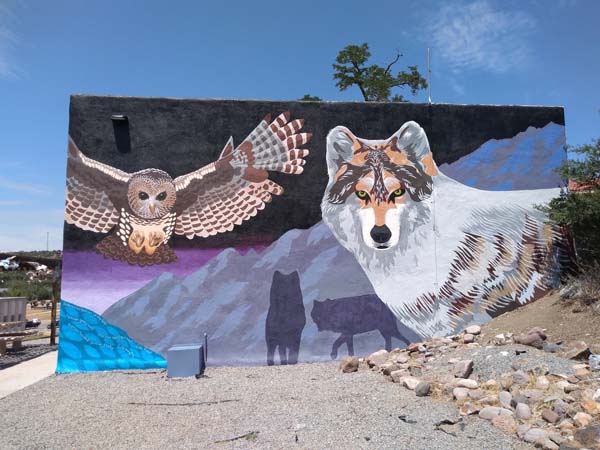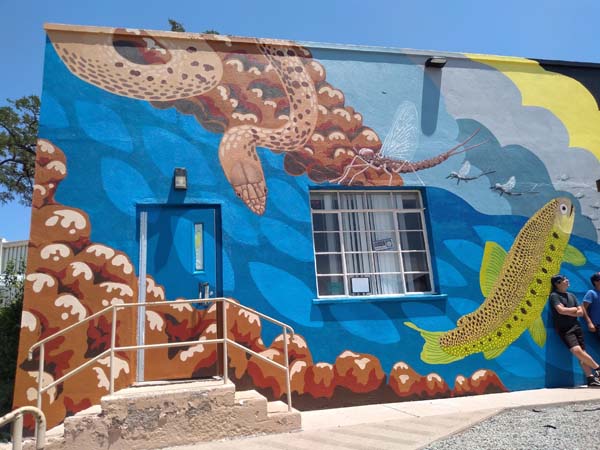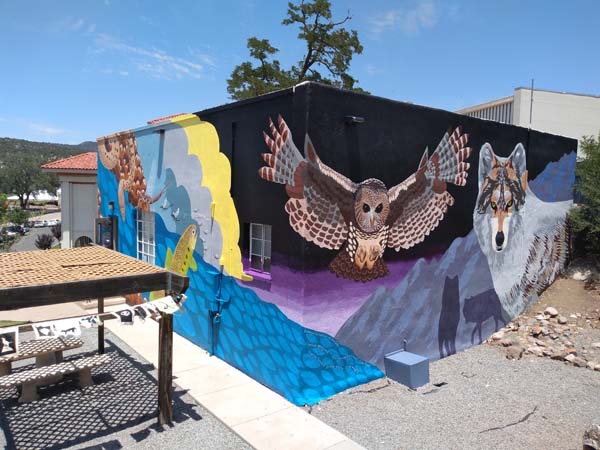 Most of these murals are painted by myself and one other colleague, but this one is different. I partnered with the Mimbres Arts Council and the Silver City youth mural project to create a collaborative project with 45 of the towns youth, a group ranging in age from 8 to 23. 30 middle school summer-campers collaboratively selected five endangered species to represent, and then created a mural design, through much enthusiastic debate and agitation. We then spent a week installing the painting on the walls of Barnard hall at Western New Mexico University. The mural features the Mexican Grey Wolf, the Mexican Spotted Owl, the Narrow-headed Garter Snake, the Gila Mayfly, and the Gila Trout. One mammal, one bird, one reptile, one insect, and one fish- a balanced representation, and the first time we've been able to paint snakes and insects that aren't butterflies!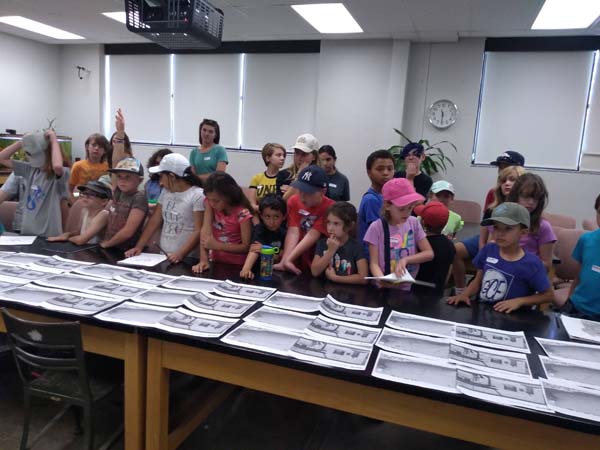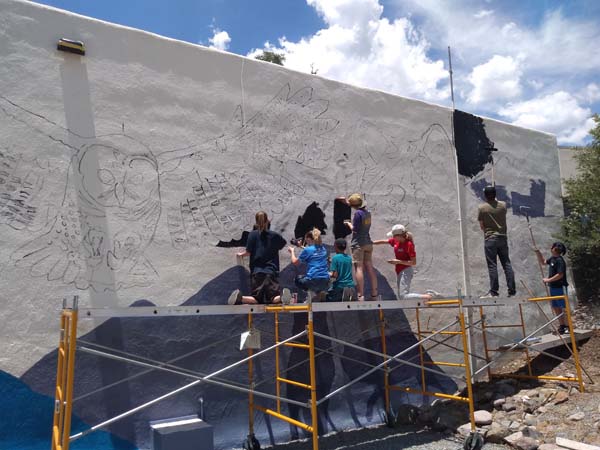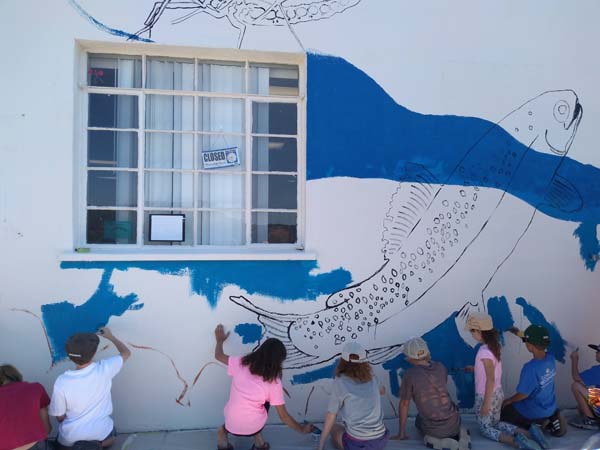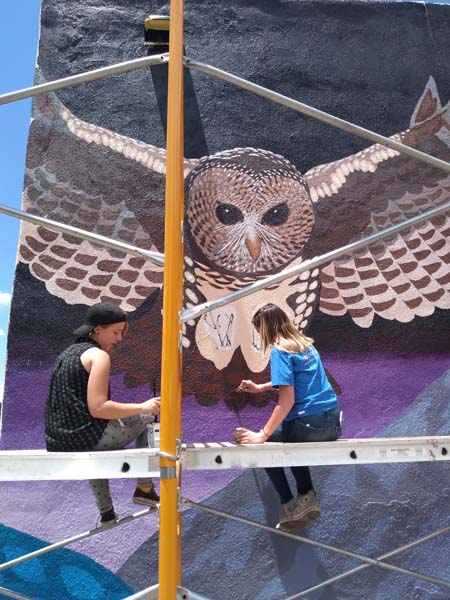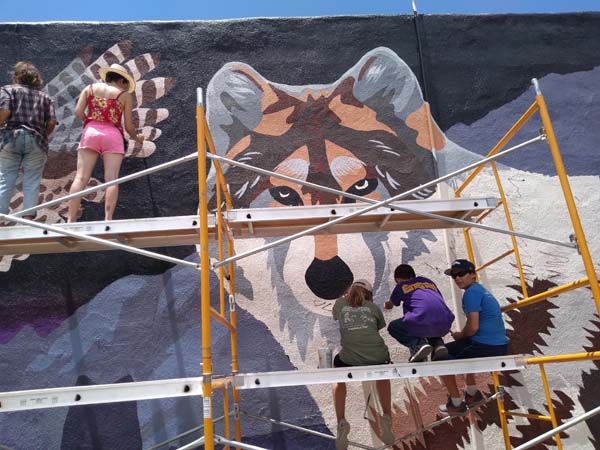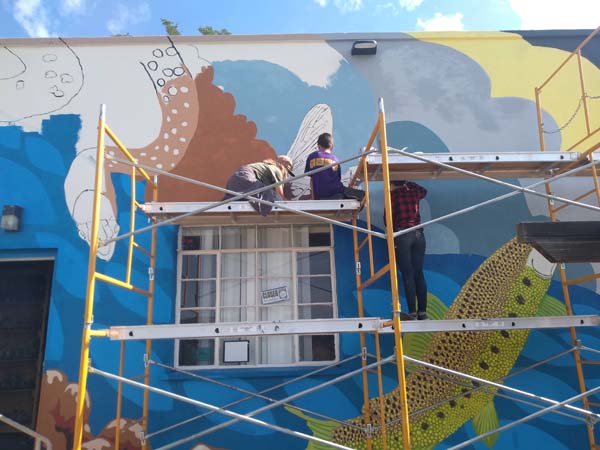 The Endangered Species Mural Project is sponsored by the Center for Biological Diversity and is always looking for more places to paint! If you've got a wall, get in touch. Check out the whole list of murals here.