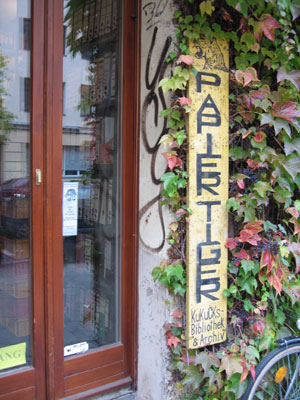 Josh and I spent a short 4 days in Berlin. We went to this beautiful city primarily to look at the poster collection at the
Papier Tiger Archiv
. Papier Tiger is a political archive started in the early 80s, combining collections and papers from several squats and autonomous social movements. It settled in a building in the Kreuzberg district of Berlin. As we walked down the block to find Papier Tiger, there was one building completely covered in ivy and vines, this was obviously our spot. It was nice to visit an archive that originated out of the social/political movement and still kept strong symbiotic ties to it. It's in a few tall cozy rooms with floor to ceiling bookshelves with organizational folders categorized by large topics and sub-categorized down to the very specific (ie- feminism, 80s, Rote Zora group, documents). The staff was helpful and friendly (a nice change) and the place is open to browsing or research.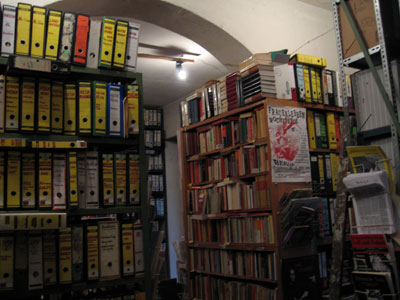 As I said Josh and I went to look at the posters and they are housed in a stack of flat files, also organized by movements (ie-squatting West Berlin, squatting east Berlin, feminism, int'l. solidarity S. America). A lot of posters and it was nice to be able to pull out a whole stack and dig through them. (Many of the posters have been cataloged in a recent book called: "
vorwärts bis zum nieder mit: 30 Jahre Plakate unkontrollierter Bewegungen
"). Papier Tiger is open to the public two days a week (Monday & Thursday from 2:30-6 PM, and they have a women's day on Friday. They are located at 25 Cuvrystrasse in Kreuzberg. for more info: http://archivtiger.de/).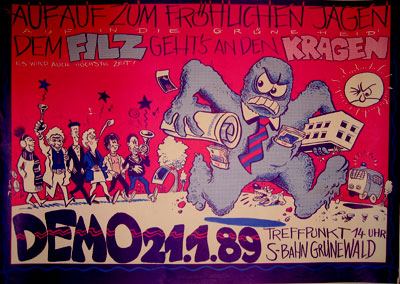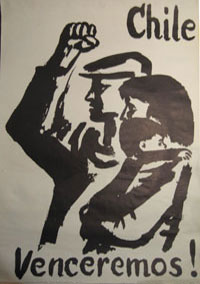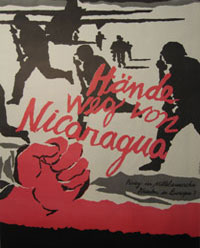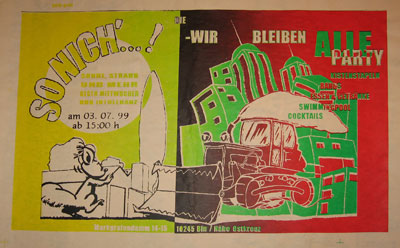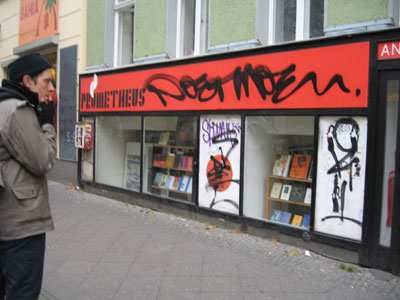 On our way to the archive Josh and I wandered by a bookshop, Josh wanted to go in, I was a little hesitant as we both had our giant bags with us and that place looked crowded, thin rows between bookshelves but also giant piles of books all over the place. We did go in to
Prometheus Antiquariat
(Wrangelstraße 48, also in Kreuzberg), and it was a fortuitous piece of dumb luck, as it specializes in lefty books and also in art books, posters and prints. Generally the books in stacks off the floor weren't for sale and the books on the shelves were, and after an initial bit of skepticism the owner warmed up to us and gave us an amazing tour of collections in his shop. The prices were reasonable and we both walked out with a pile of books that was a fraction of the amount we would have gotten if we didn't have to lug around a bunch of shit in already over-burdened bags (and backs!).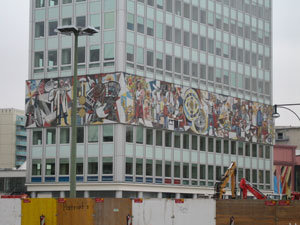 Berlin (I think) is a beautiful city that we had a nice time walking around and exploring. As opposed to other cities we went to it seemed to spend very little on graffiti abatement so there was a ton of stencils and tags with a wide range in quality and interest (as expected). Also some pretty grand permission pieces, building sized murals that were pretty fucked up and psychedelic looking. I was particularly entranced by the sets of courtyards in buildings that had bike shops and children's theaters and playgrounds and gardens. Also the crows in Berlin were different then any other crows I've seen, larger and they had a little gray vest around their wings and heads. Quite handsome!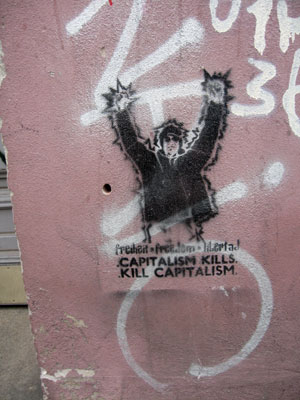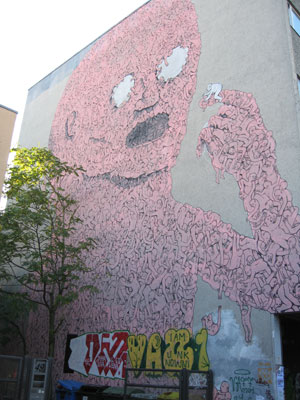 We went to the offices of
image-shift
and met founder Sandy Kaltenborn. Image-shift is a graphic design firm that has done work for social movements in Germany, work that is really striking and engaging. Applying in some ways the ideas of revolutionary creativity to graphic work, so the images are engaged are rigorous in ways that a lot of didactic work never is. We spent an afternoon discussing political graphics with Sandy and looking over a lot of the work he's done, and it was enlightening, critical and fun. Josh and I hope to translate some of his writing about political graphics into English and also to interview for a future book project.
We also hung out with two of the folks from
Pony Pedro
in their beautiful workshop space. Pony Pedro works mostly in silk-screen posters, but figures out ways to make them engage in the city, community and in public space in interventions that are both clever and gentle (sorry for the run-on sentence).
We looked through a pile of their work including a recent book/poster project where kids from the primarily immigrant neighborhood that they work in went out and took pictures and then Pony Pedro blew up the images and made giant beautiful half-tone posters and a very handsome bound book. This is just the tip of the iceberg with their projects, well worth checking out, so check it: www.pony-pedro.de
The Pony Pedro-ers sent us up to the 'world famous
Fleirscherei
' which was a store front shop and silk-screen workshop up by where we were staying. Home of the 'No style crew fuckers' this was total art fuck mess of space (in the best way), they had cool prints, t shirts and homemade books for sale (including an awesome black book of berlin street artists, all silk-screened, and the variety and style in it was really cool and diverse). They were nice and let us peek around their extensive and cavernous back rooms and printing areas. Fleischerei: Torstrasse 116 (in the Mitte, right by the Rosenthaler Platz U-bahn stop)
OK, I think that's all from Berlin, more communiques coming soon!
-Icky