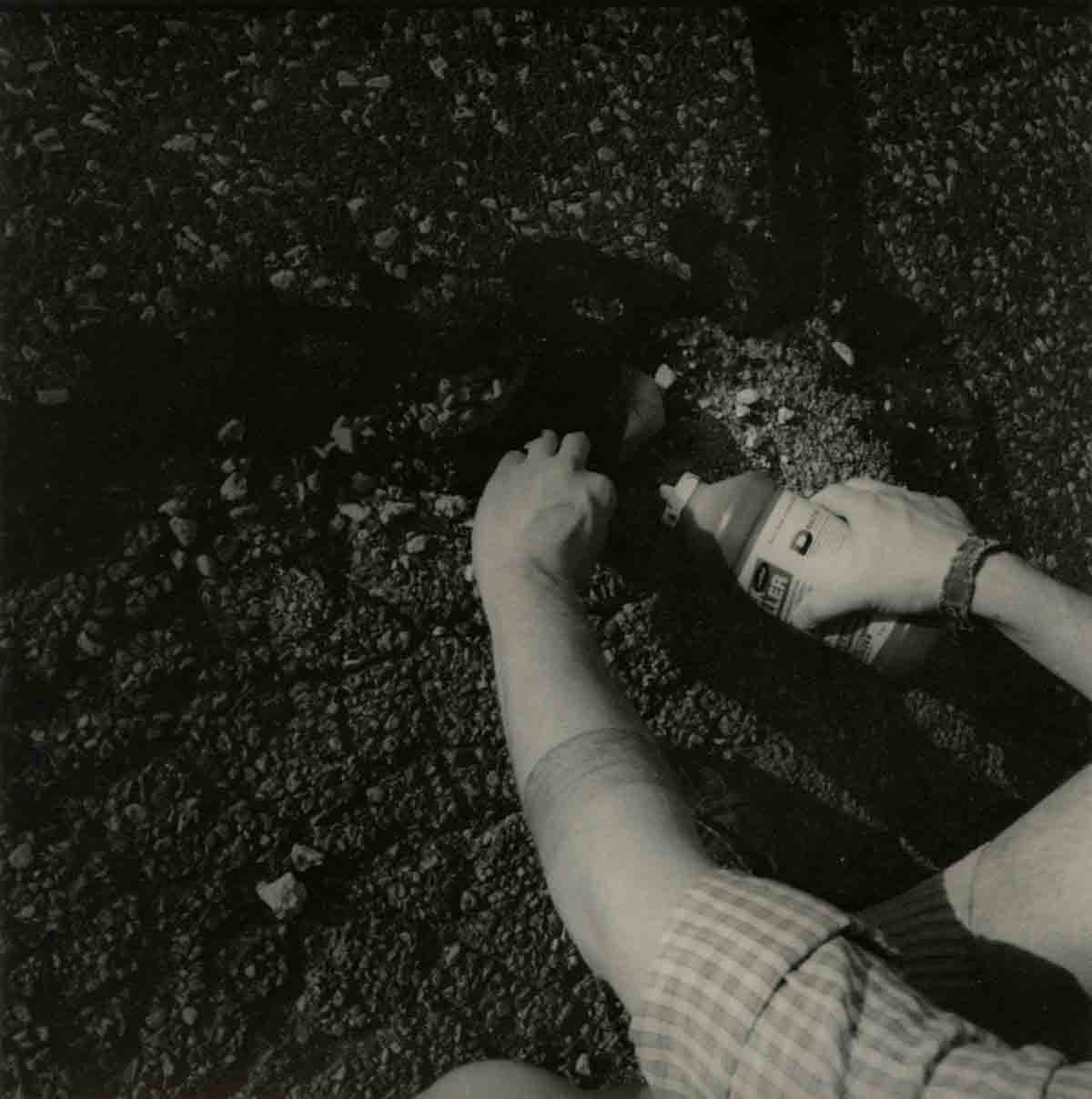 [installing Between Dog & Wolf, 2009, photo by Bill Daniel]
Presented with the 2016 International Sculpture Conference  |  Curated by Murray Horne
Six Pittsburgh sculptors investigate notions of dualities inherent within contemporary sculptural practice:
Jill Larson, Jasen Bernthisel, Paul Bowden, Sarika Goulatia, Brandon Boan,
and Justseeds member Shaun Slifer.
Opening reception: October 15, 5:30-10pm
From Shaun: I'll be showing two projects from the past few years, exhibiting them in combination for the first time. Shapeshifter is an indoor sculpture I originally built for Commmission for Treasonous Strategies with Claire and Tesar Freeman in 2012, a show of our sculptural work digging at symbols and myths of US history. Between Dog & Wolf was a project I ran intermittently between 2007-2010, where I installed bronze-cast coyote tracks in small potholes in asphalt streets in various US cities. These two projects both explore the coyote as both myth and biological reality, and I'm excited to show them in in updated forms, alongside the work of five other fantastic local sculptors.
---
Gallery Hours:
Wednesday-Thursday:  11am-6pm
Friday-Saturday:  11am-8pm
Sunday:  11am-5pm
(Free Street Parking Sundays)
SPACE is FREE and OPEN to the public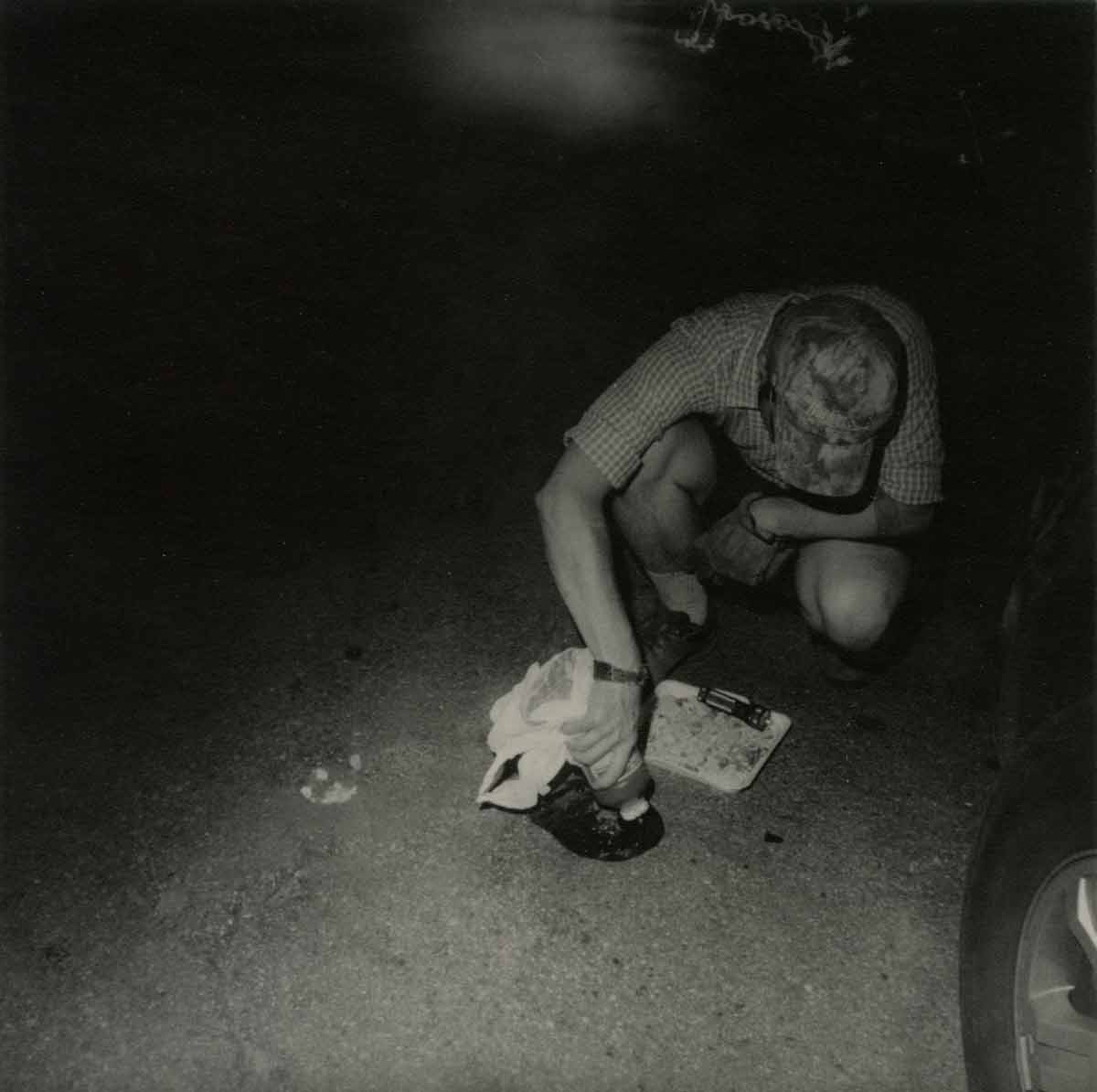 [installing Between Dog & Wolf, 2009, photo by Bill Daniel]