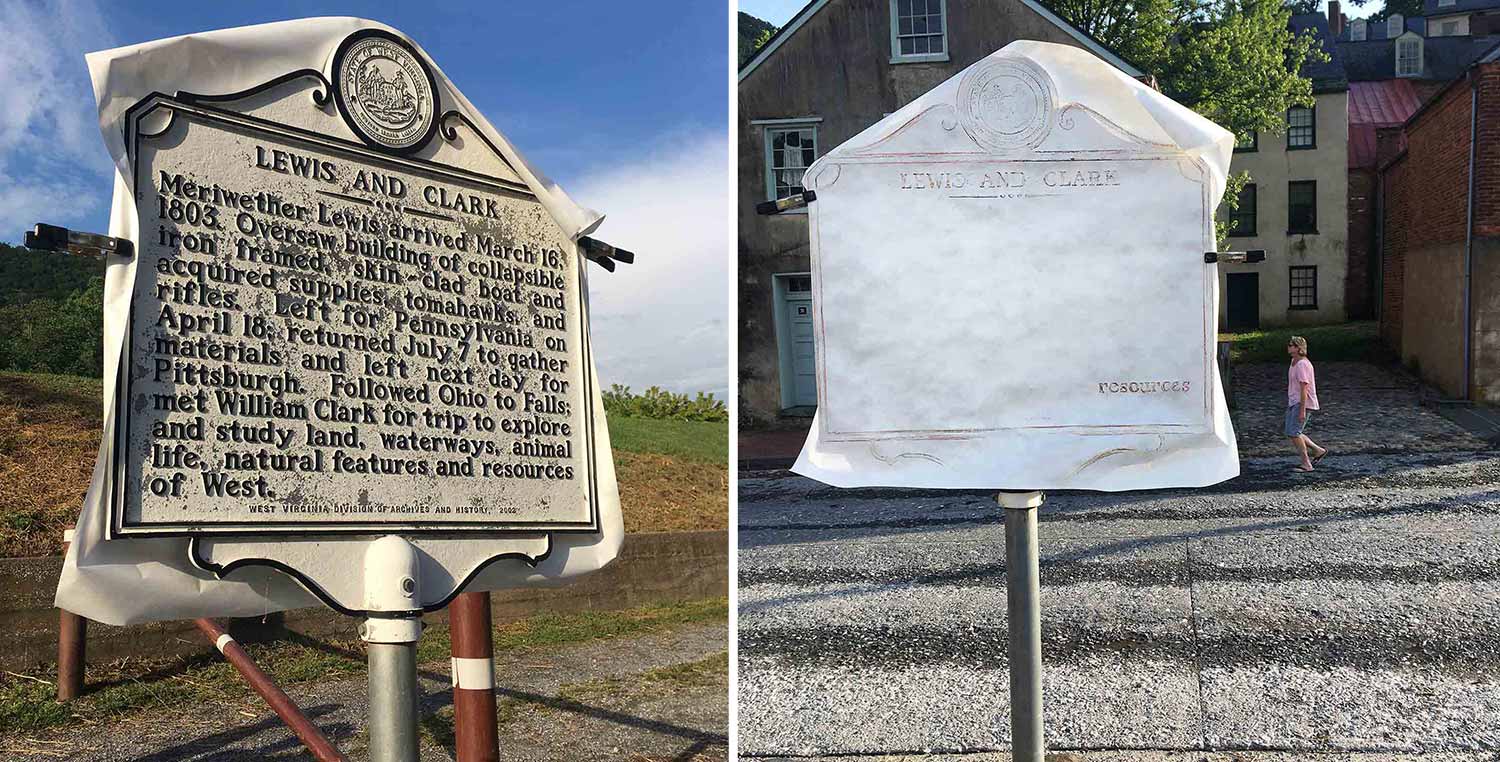 In September and October I worked on the first two opportunities to exhibit my expanding "Redacted Rubbings" project in art-focused spaces. It's been awhile since I focused any project on galleries as a venue, and it's been nice to get back into that strategy a bit.
The first show, The Strike Was Broken (Sept.13-26, 2019) was held in Providence, Rhode Island at the beautifully restored carriage-house-turned-gallery, 159 Sutton.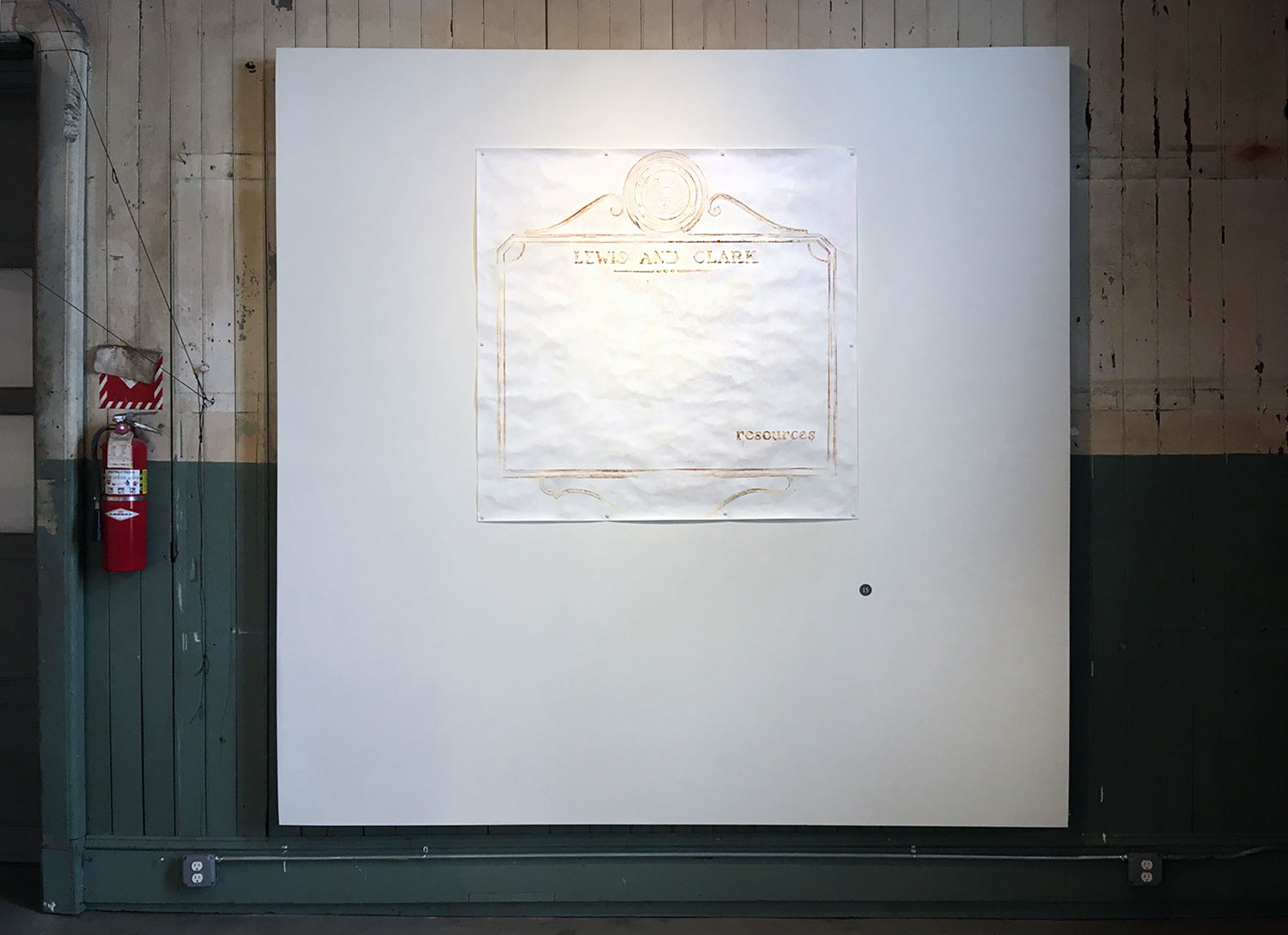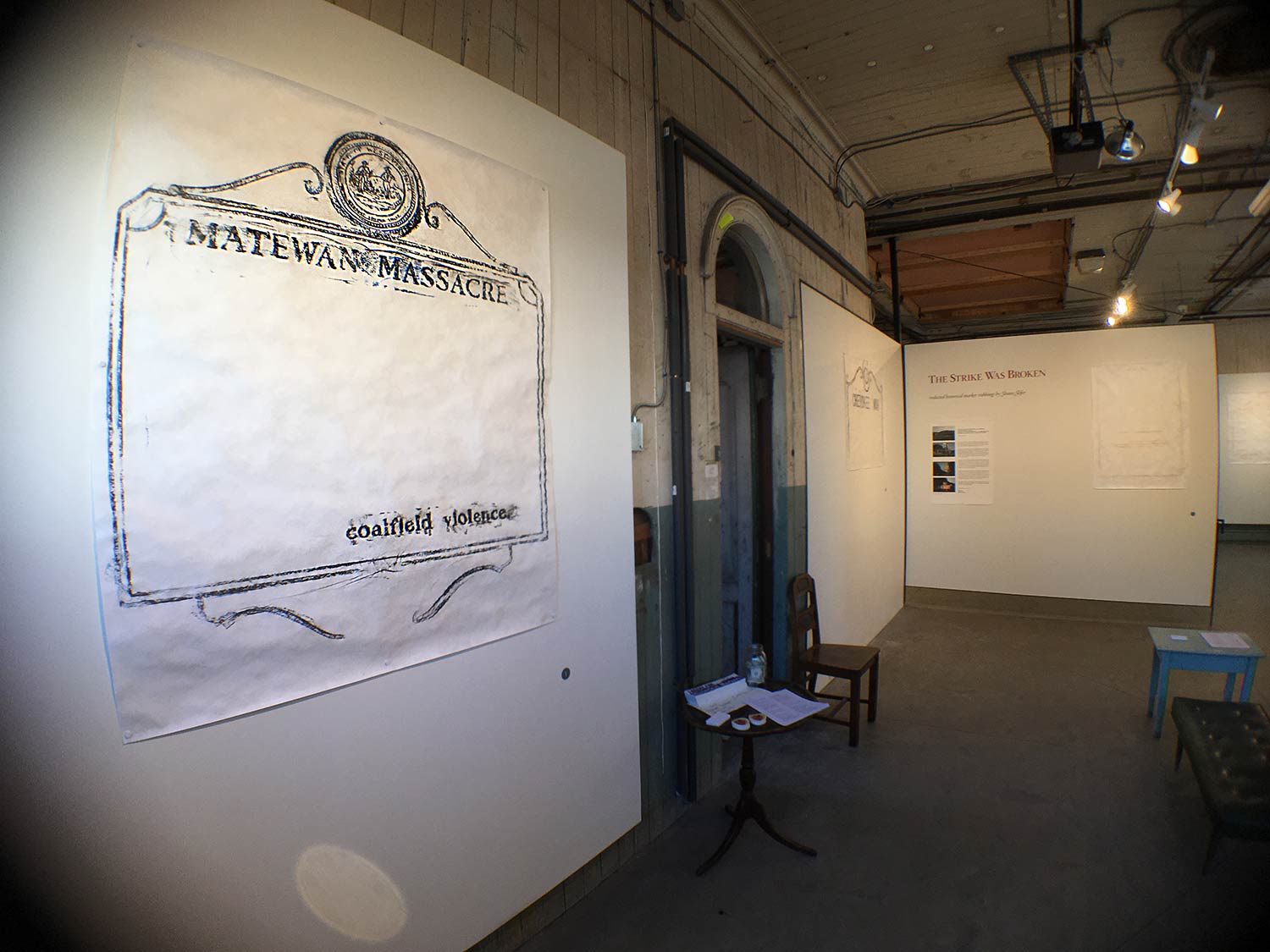 This was the first time I'd seen this work trimmed up and hung on white walls. The individual pieces were mounted unframed, and I intentionally positioned them much higher than you might hang a painting in a museum. State historical markers are very often above eye level, and something about having to regard them above you seems to influence the assumed authority of their original content.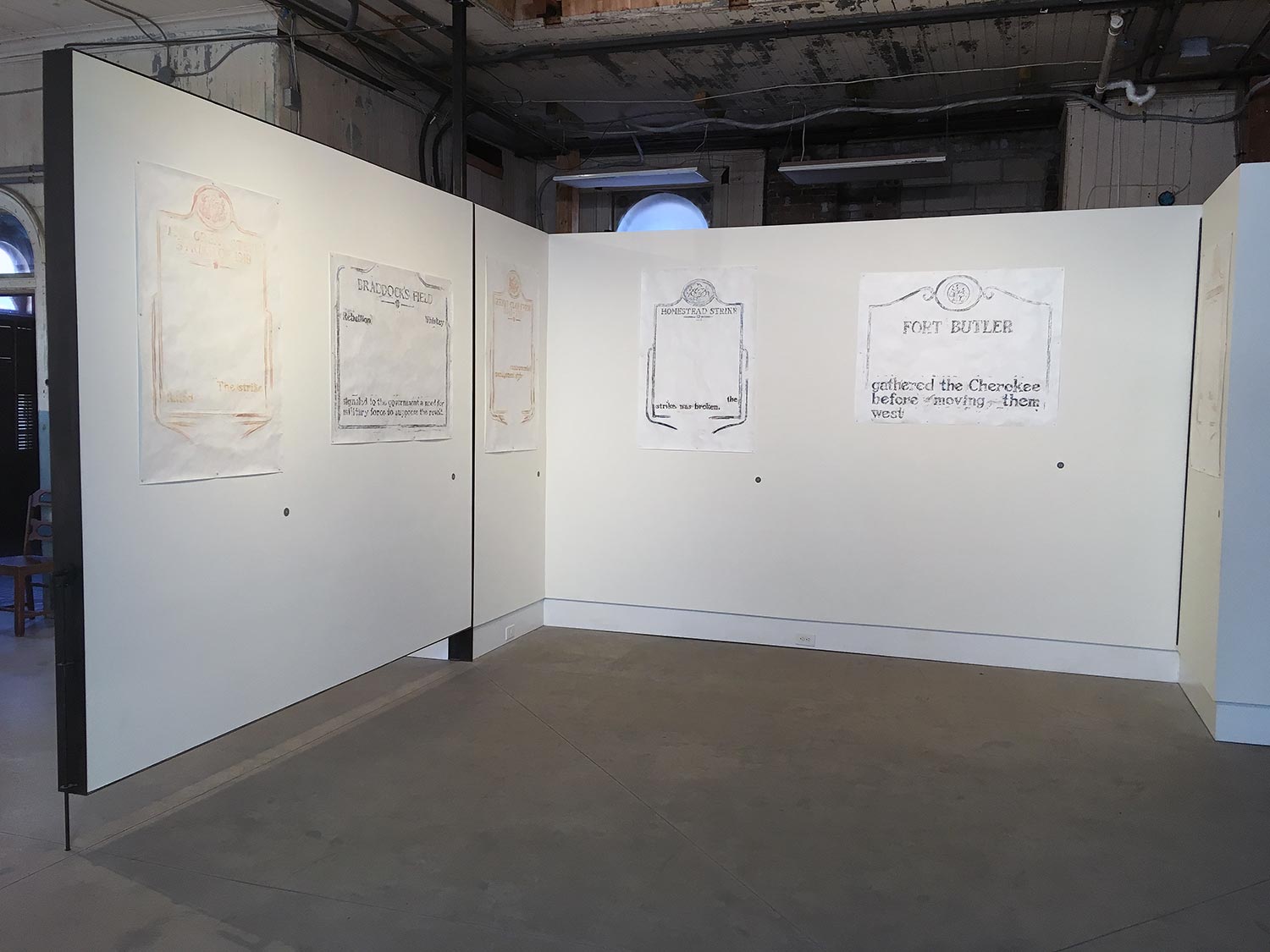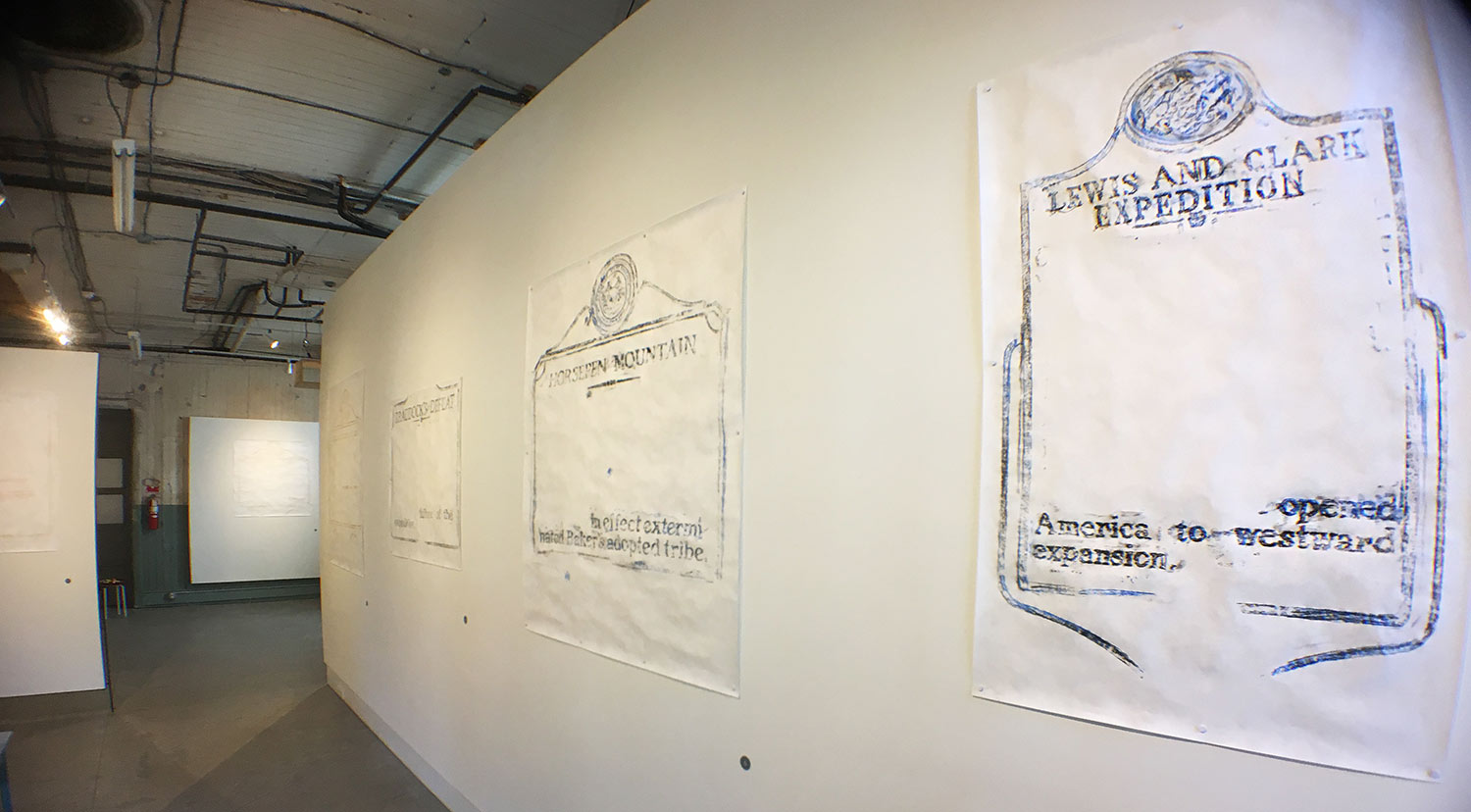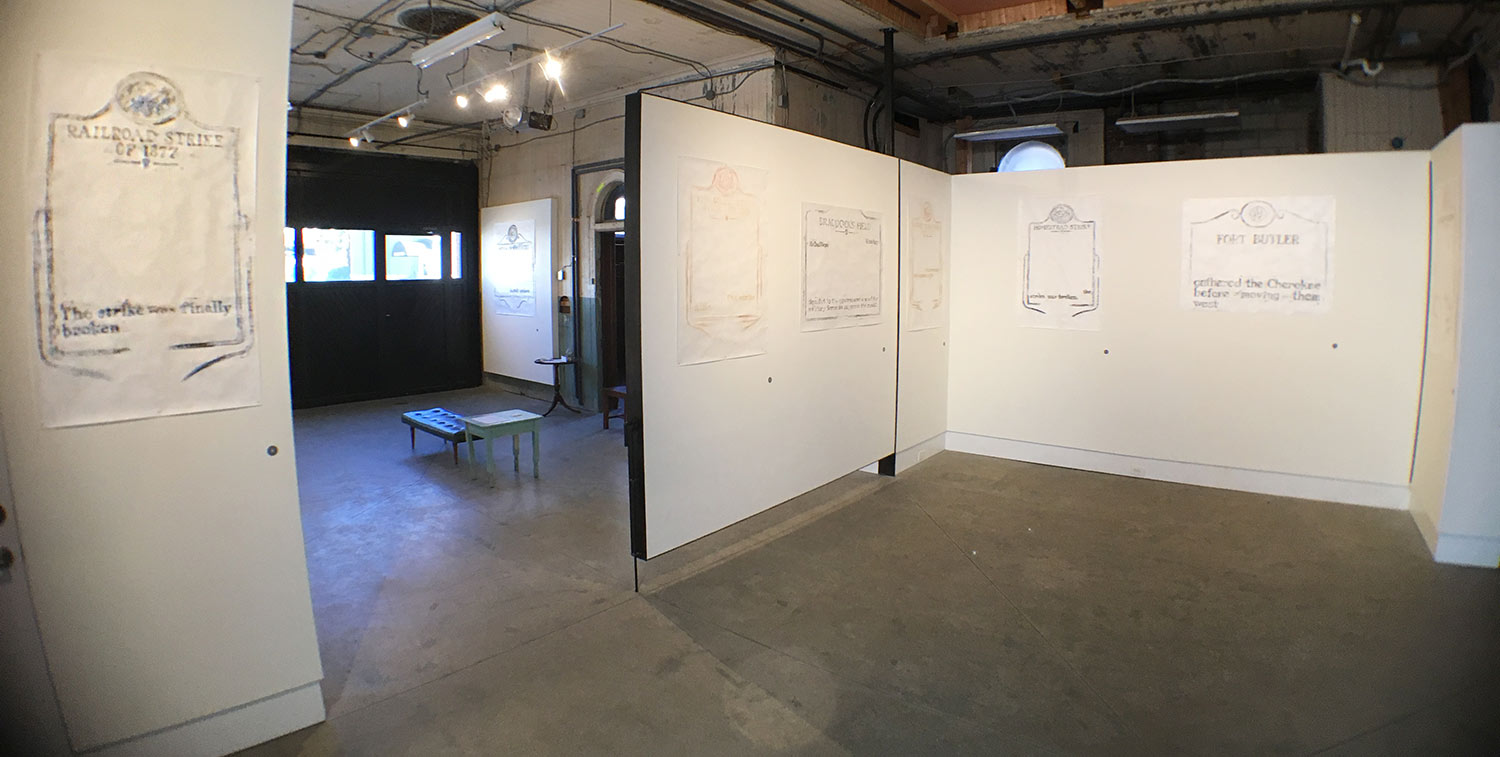 ---
The second show was back home in Pittsburgh in a three-story building at 5120 Penn Ave, which a couple of friends have been slowly renovating for several years. The owners are mostly using the ground floor for grassroots justice fundraisers and the second floor for local music shows, and The Strike Was Crushed (Oct.4-23, 2019) is the first full-on, three floor solo exhibition that they've hosted.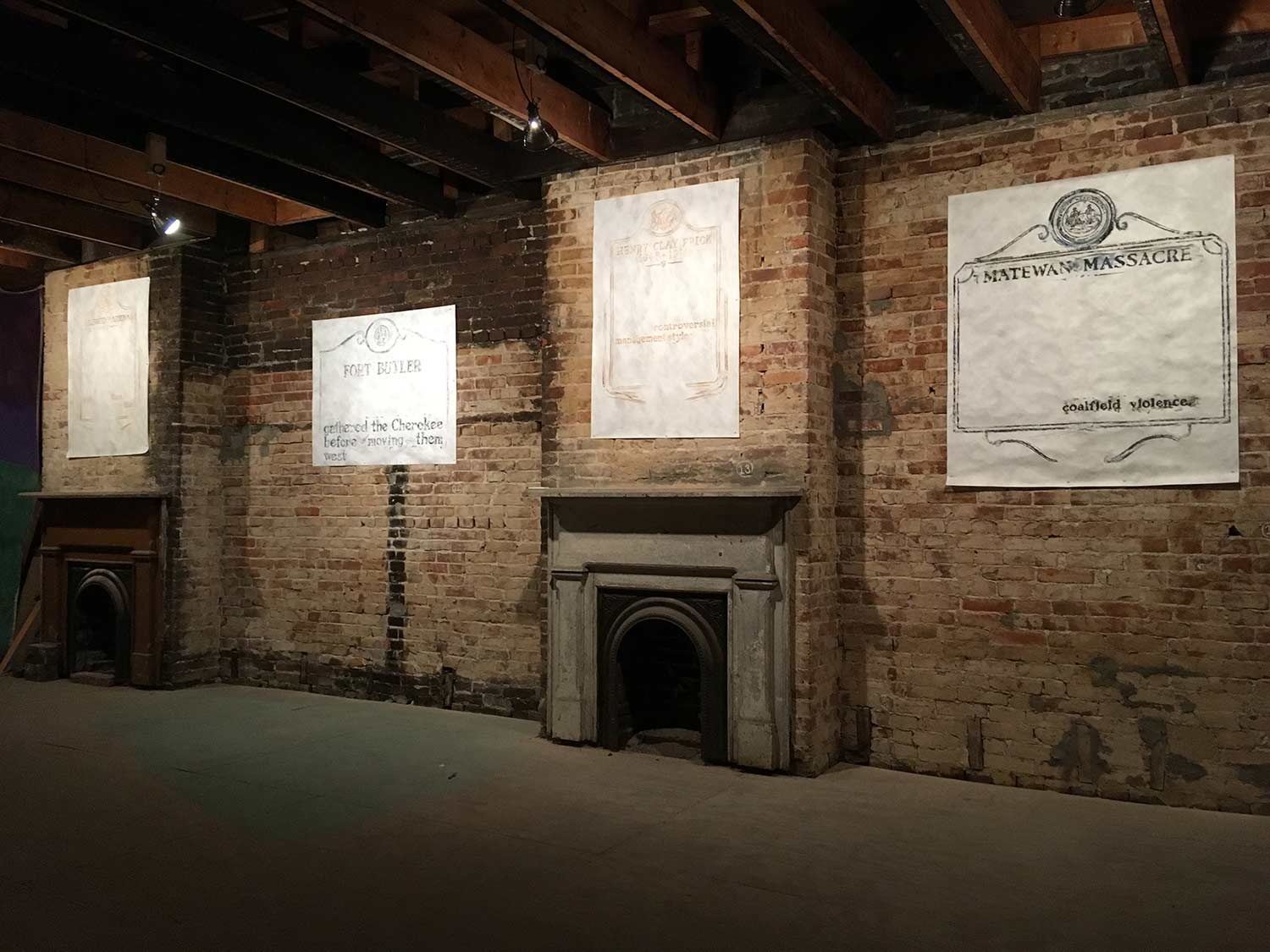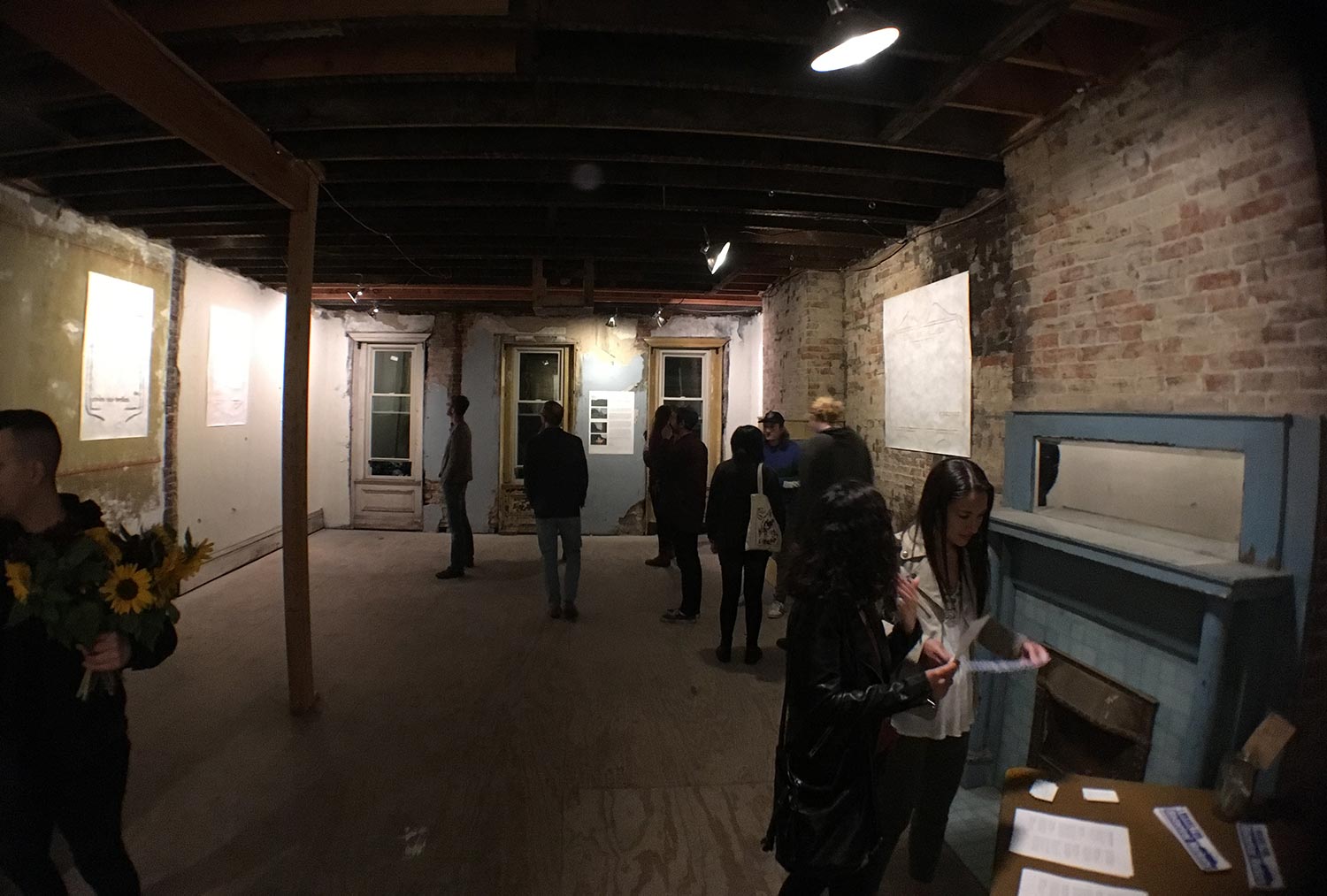 It was really nice to see how the work popped when installed on the raw, hundred-year-old brick walls. The whole dusty, in-flux building occupies a liminal state between some kind of forgotten and some kind of renewing. The erasure suggested on each large rubbing, the absence highlighted by all of the "blank" white space really worked in the sparsely-lit, quietly ghost-like rooms.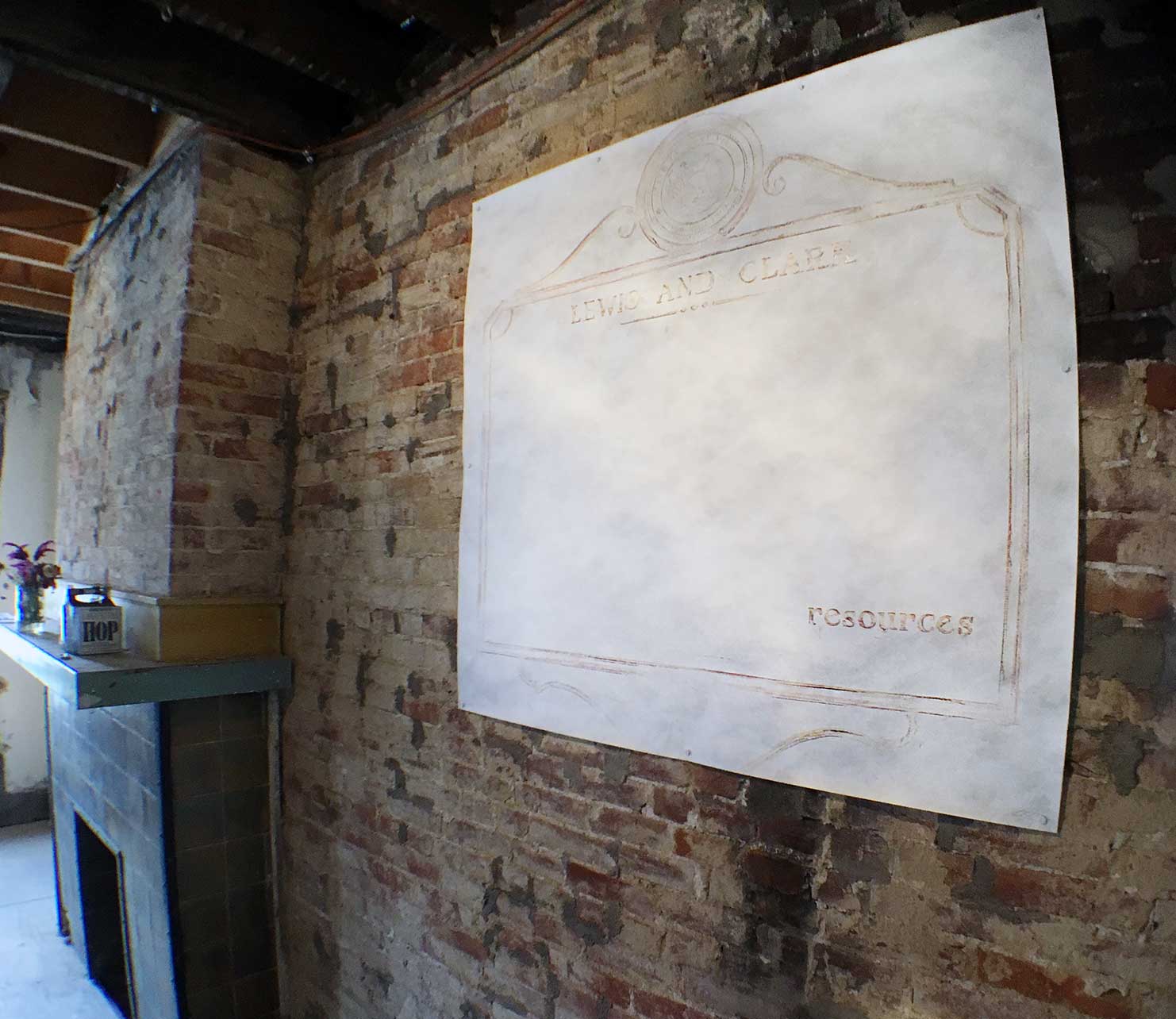 The title of both exhibits references several historical markers which bear some version of the phrase "the strike failed" as the end point for commemorating a labor struggle event. In the Pittsburgh show, I hung three of the rubbings with this similar phrasing together.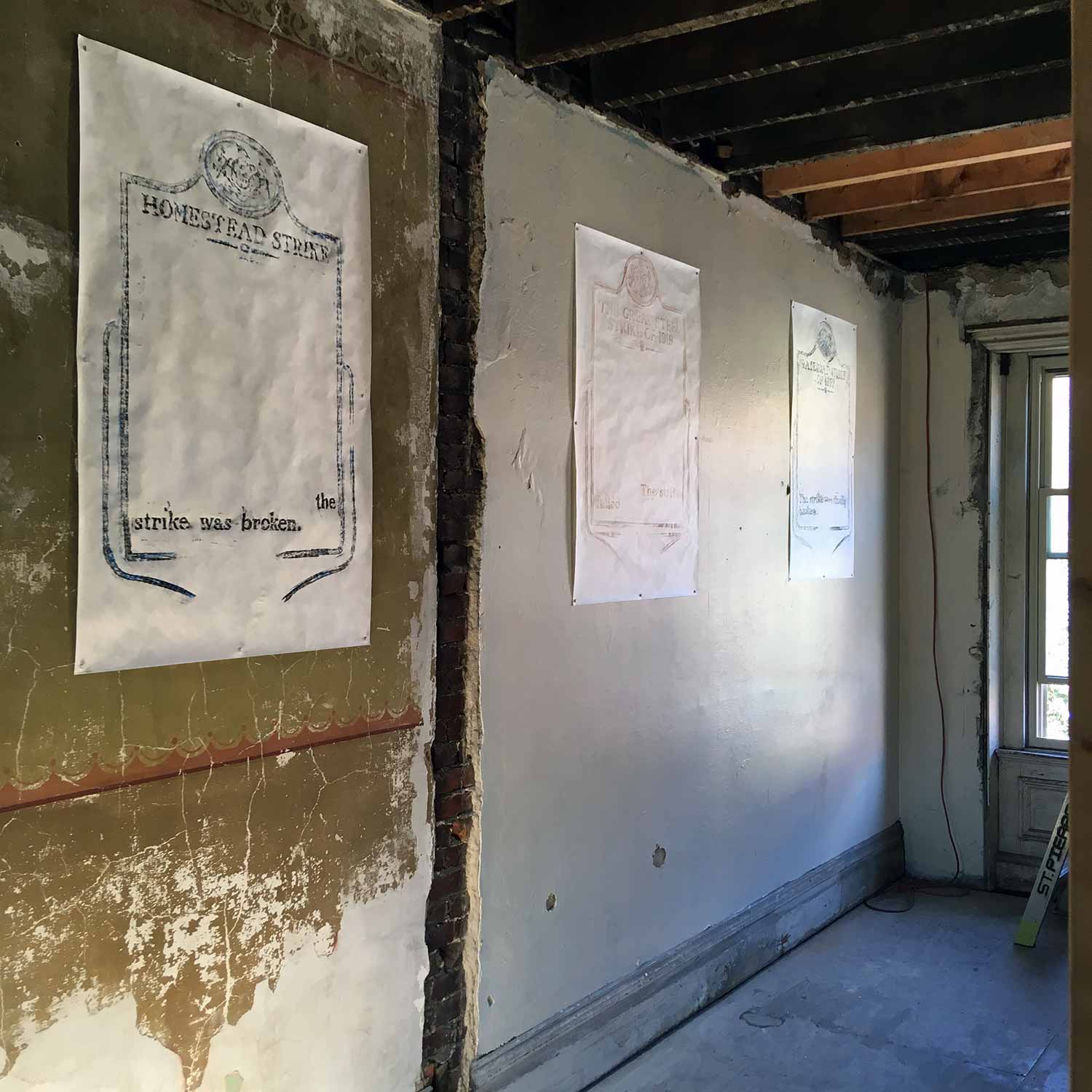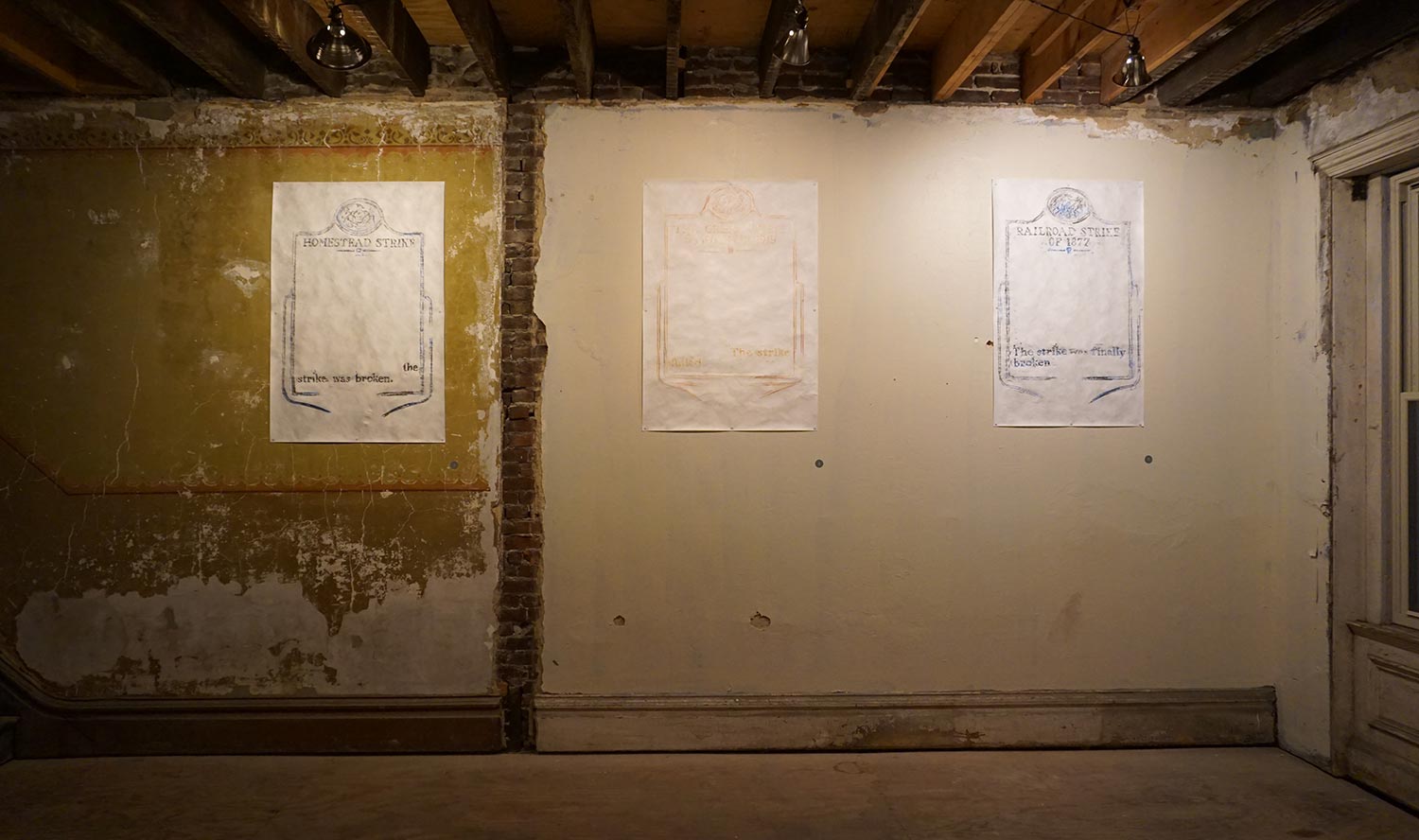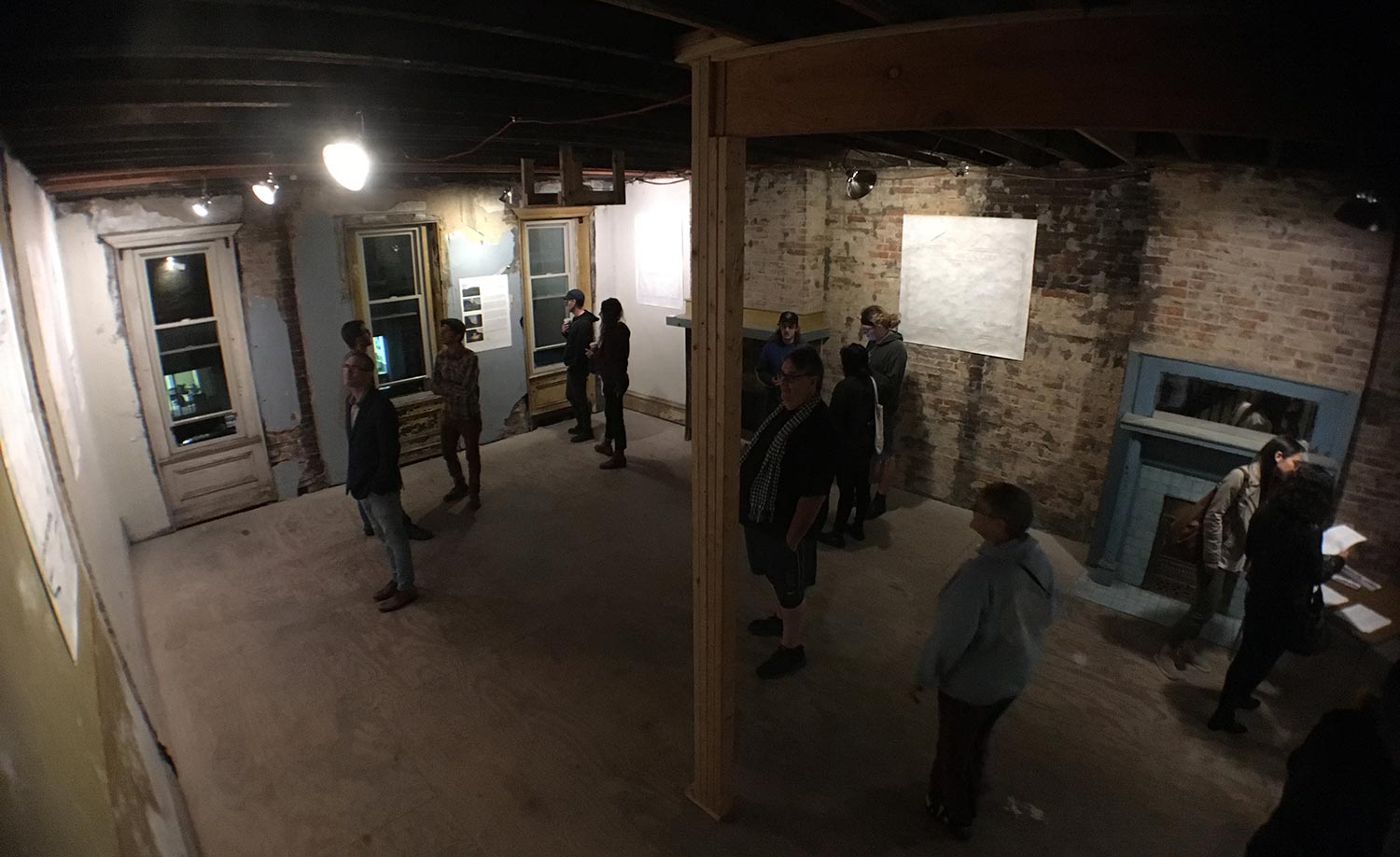 As this project grows, I'm dialing in exhibition tactics and developing a solid system for traveling the work. Are you involved in, or know of, a gallery space that would be interested in showing this work somewhere in the US? I'm open to exploring different configurations of this work, and ideally I would travel to work with historical markers and plaques in new cities where the exhibits are happening, to expand the project and draw localized connections. Let's talk!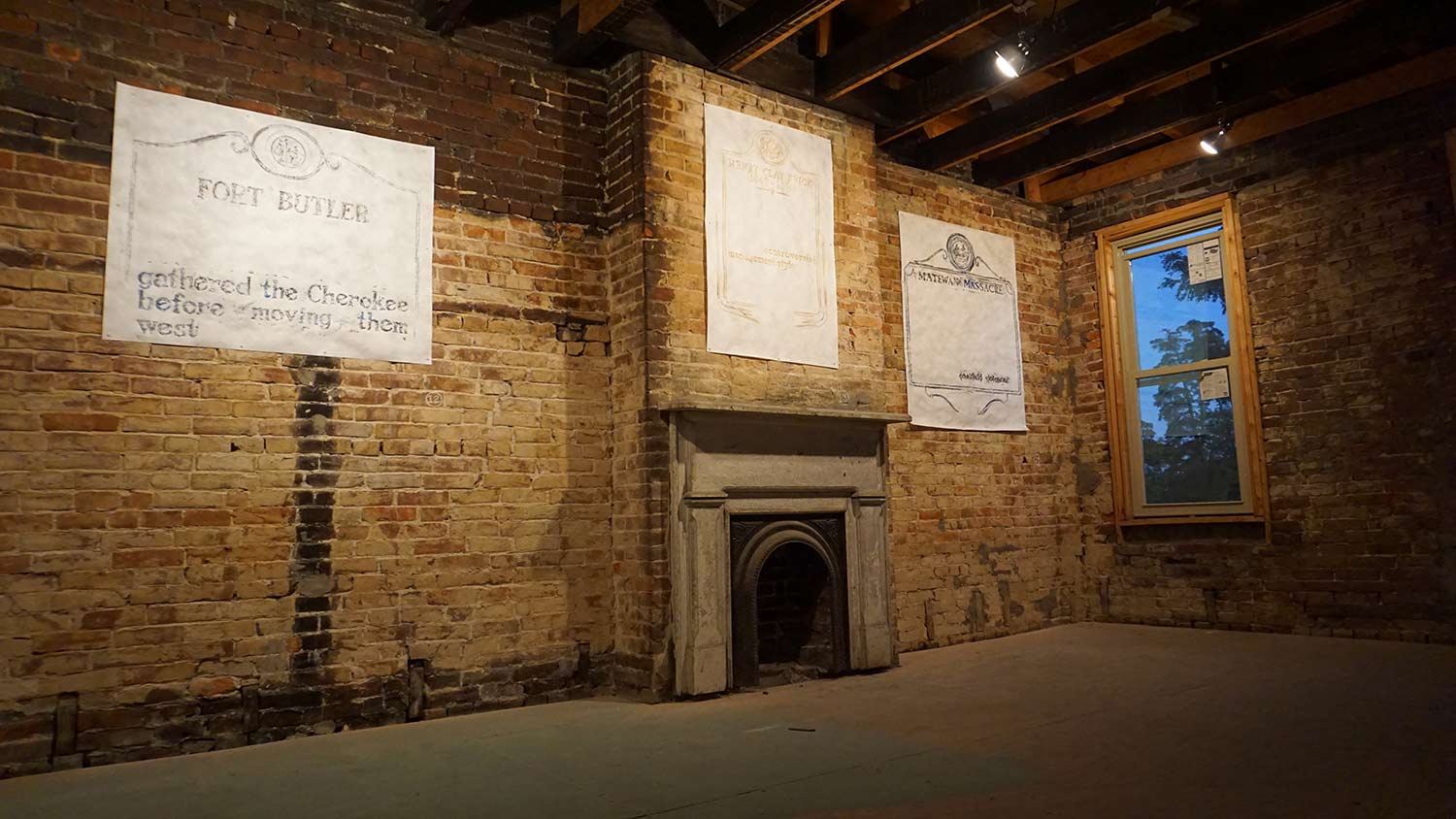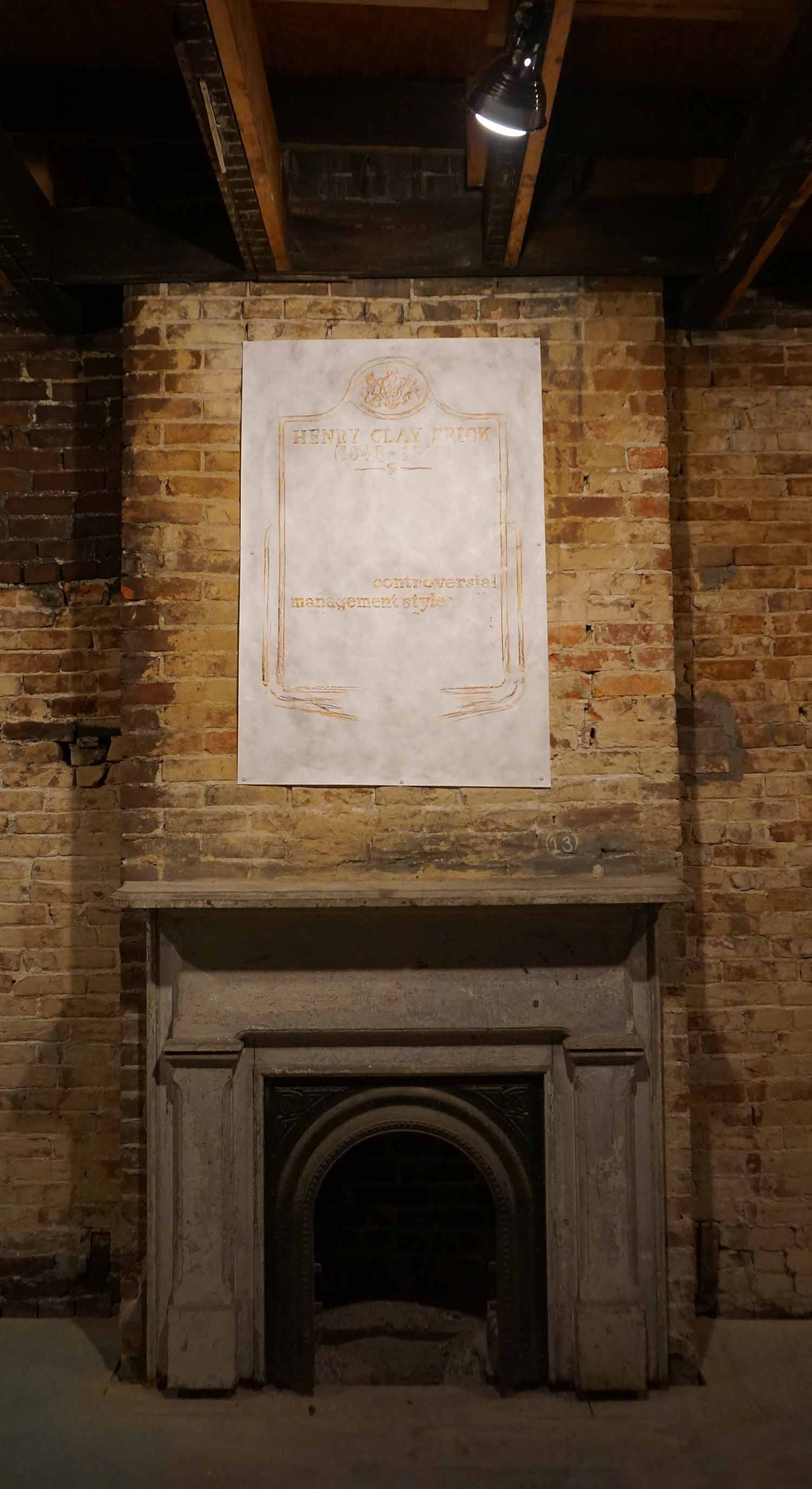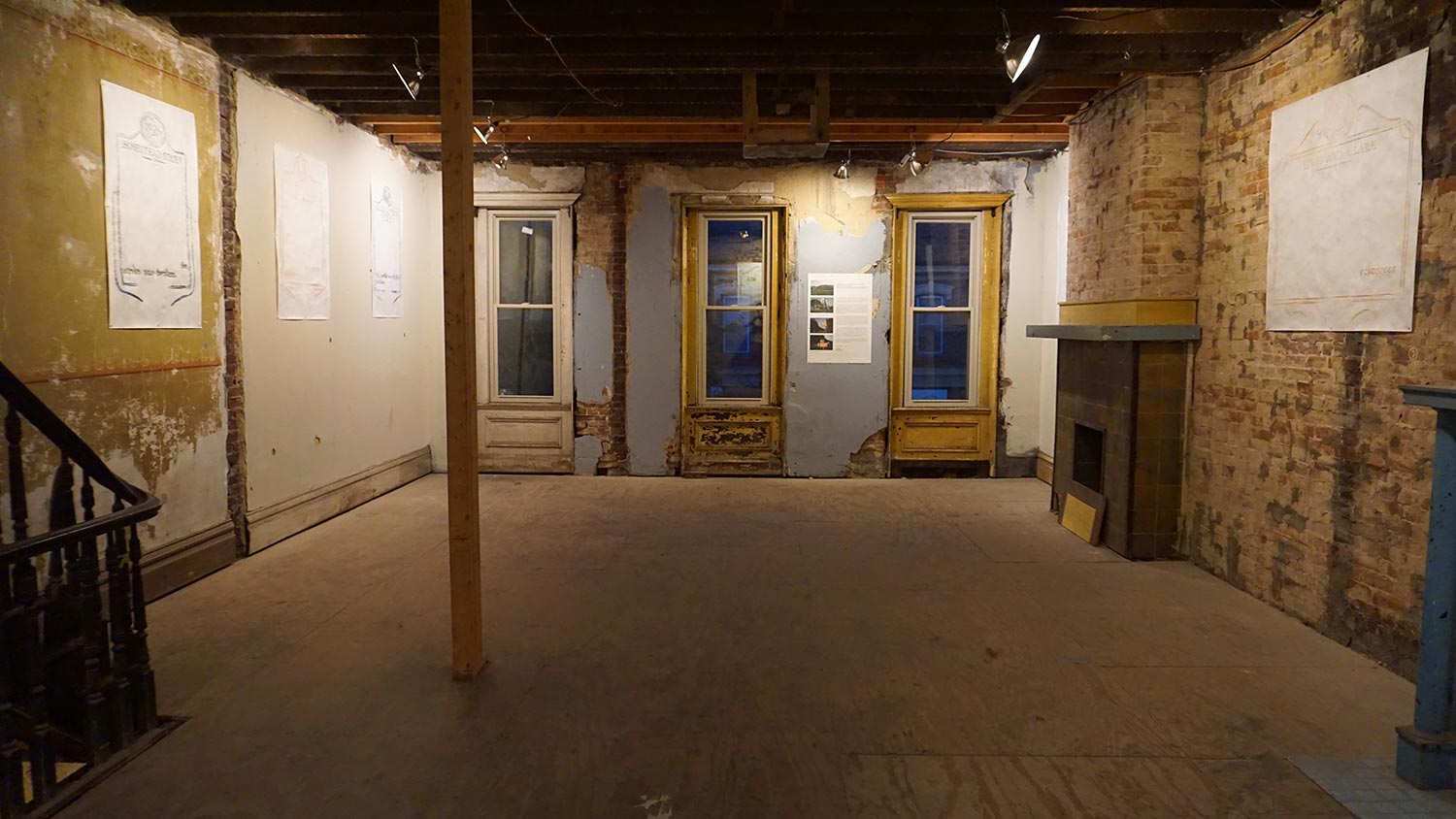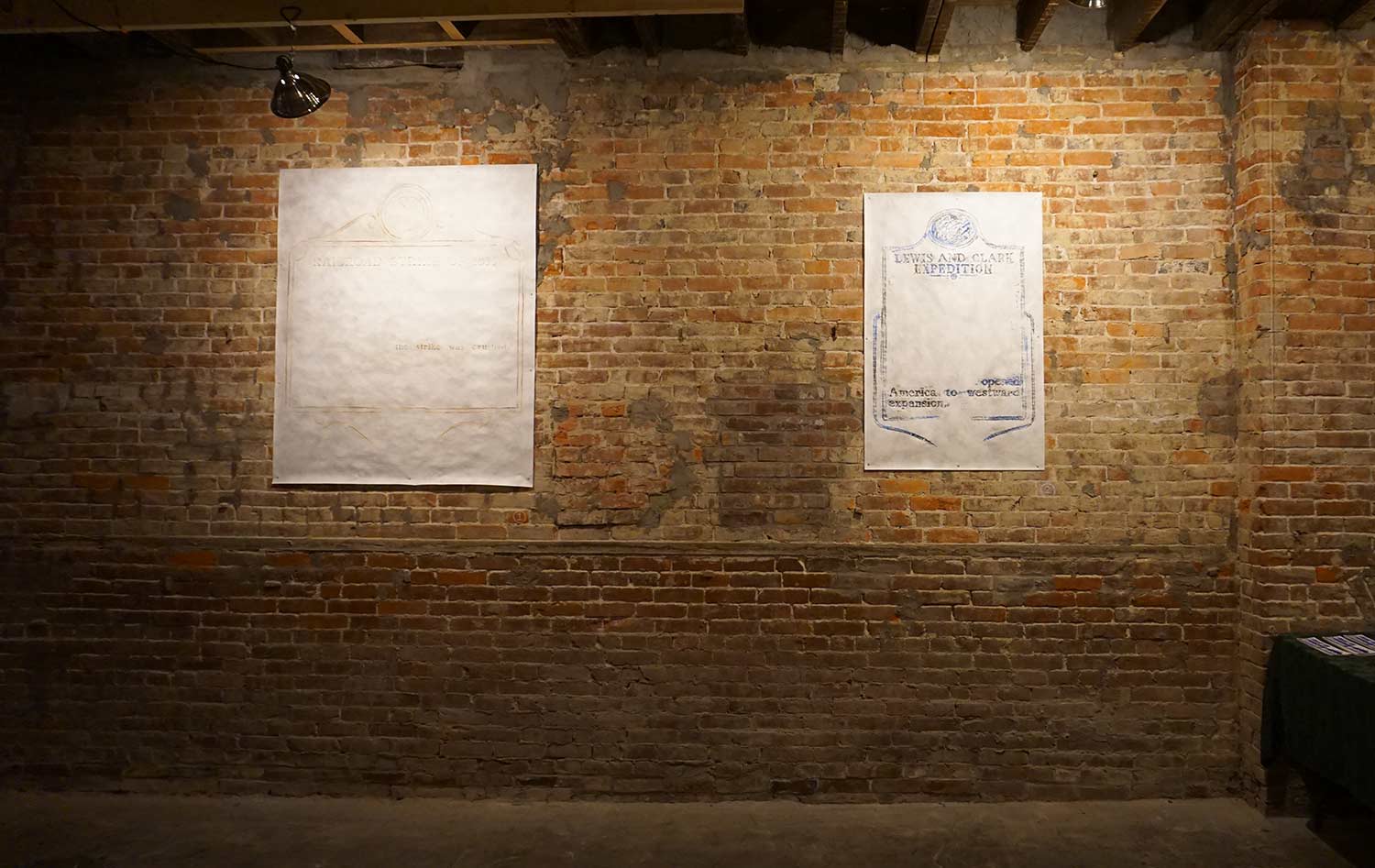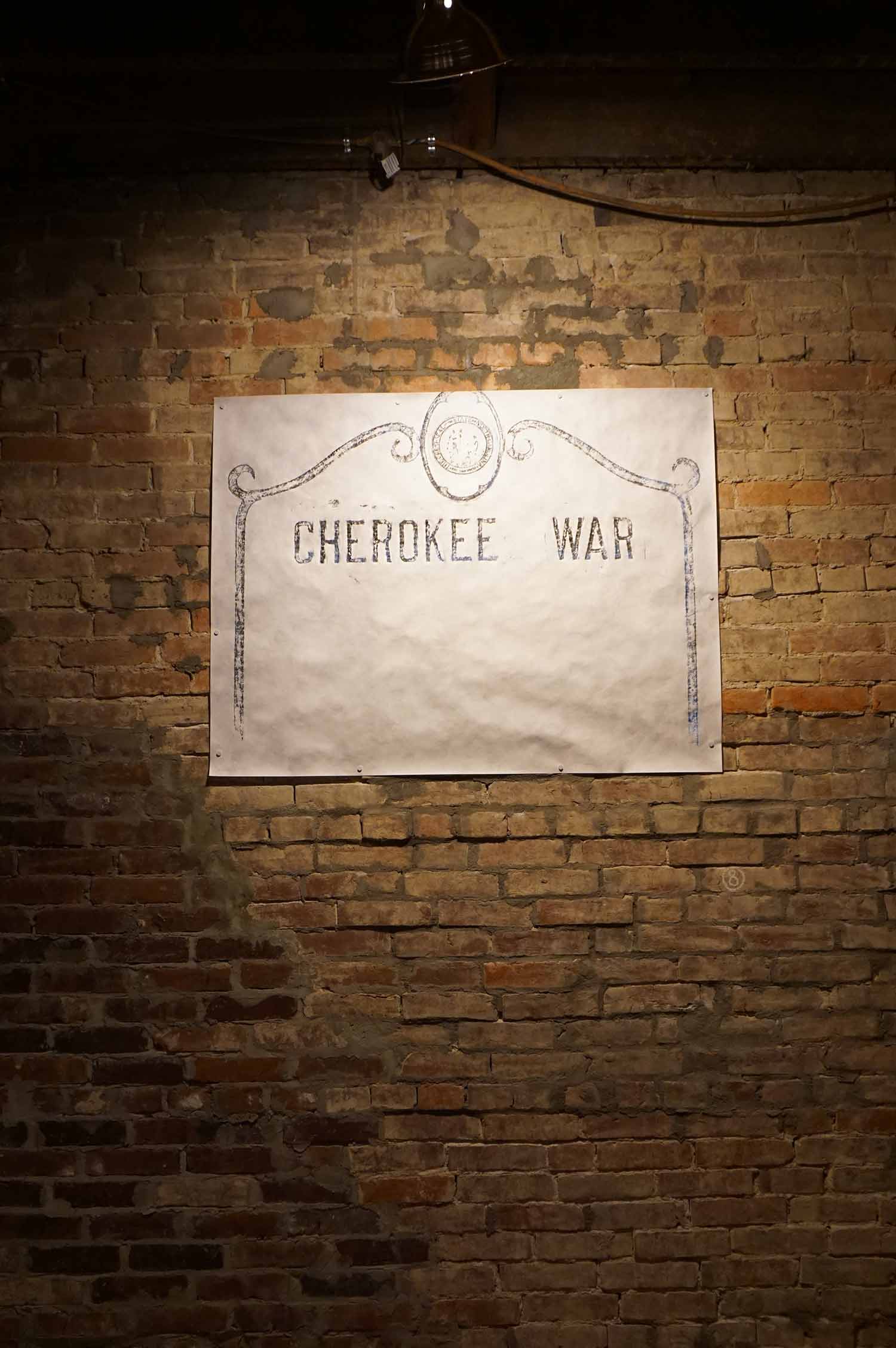 Below is the exhibition text from both shows, the current summary of the Redacted Rubbings project…
Within our shared landscape, historical markers with dismissive and/or oppressive language have the same psychological effect as towering bronze statues of men who we're not sure we want to revere. Memorial statues and historical markers are not, in and of themselves, our history. Rather, they are a conversation about our history, and that conversation should be evolving, challenging, changing. This is my starting point.
These works are part of a continuing project for understanding and critiquing the language of state-sanctioned history. I'm focused especially on plaques that feature language which could divert our understandings of colonialism, genocide, state oppression, and military violence and which create truncated or misleading accounts that marginalize popular revolts and disregard whole communities.
Using a method of intentional erasure/omission which mirrors that of many "official" histories, I only include words from the original plaques which reveal their underlying narratives. The completed rubbings interrupt the provisional authority of the historical marker by disrupting static, languid interpretations of the plaque's original narrative.
Each finished piece is a wax relief rubbing that I've created on-site. My process is deliberately visible, public, and accessible: I carry a roll of durable Tyvek paper, handmade crayons, a short ladder, and a high-vis fluorescent vest. As a public performance, I create these rubbings during daylight hours, wearing a simple costume that gives the suggestion of a municipal worker.