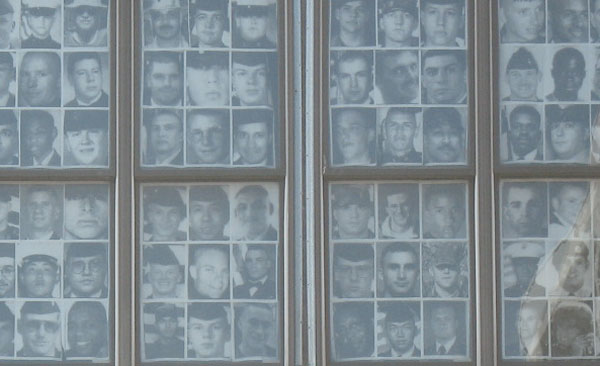 I recently came across an amazing project in Chicago that has been ongoing since July of 2004. All of the windows of the top 3 floors of the
Chicago Printmakers Collaborative
building contain a photograph of US soldiers who have died in Iraq. The installation is incredibly powerful and reminds one of the terrible costs of war.
The Facade Project is created by Carrie Iverson with the support of the CPC and she writes, "The installation will be ongoing until the troops currently stationed in Iraq return home."
To see the project in person visit the
Chicago Printmakers Collaborative
at 4642 N. Western Ave.
On line it can be viewed at: http://
www.chicagoprintmakers.com/docs/gallery/facade.php