Abortion Now! Our bodies, our choice! End the policing of bodies, gender, sexuality, reproduction!
** There are three different color versions in this download, see below 🙂
Attribution – NonCommercial-ShareAlike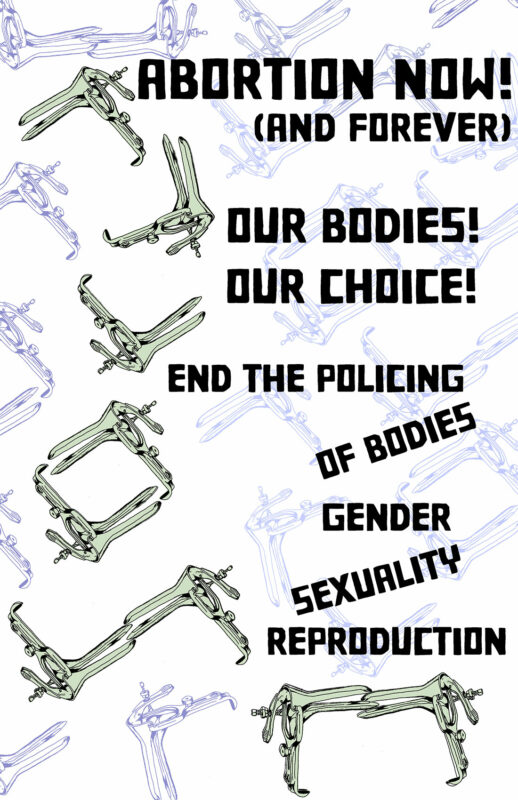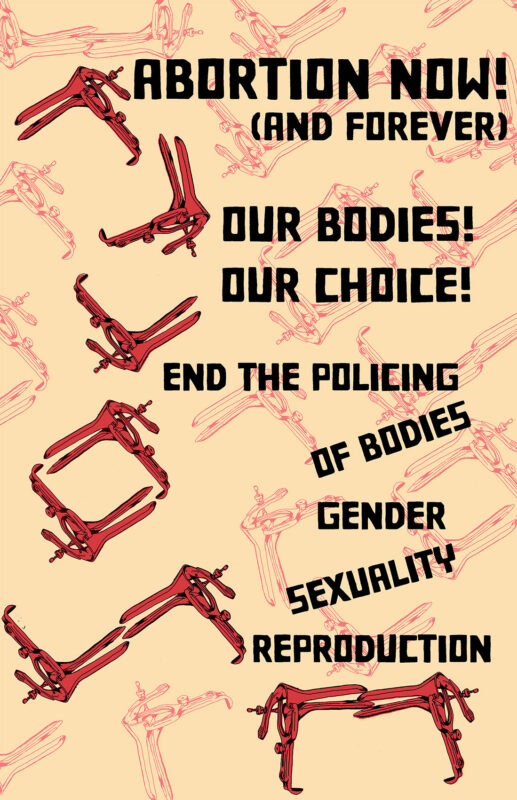 The text: "ABORTION NOW! (AND FOREVER) OUR BODIES! OUR CHOICE! END THE POLICING OF BODIES GENDER SEXUALITY REPRODUCTION" flows over a pattern of vaginal speculums.