Here are two graphics designed in association with PopMob (Popular Mobilization). Above by Justseeds artist Roger Peet, below by Kat Endgame.
Short for Popular Mobilization, PopMob is a group of concerned Portlanders united around a single, common goal: Inspire people to show up and resist the alt-right with whimsy and creativity. We're activists and organizers from many groups, including labor rights, arts, education, healthcare, and more. We believe that the people of Oregon don't want what the alt-right is selling and we know we can push back against hate as one strong community.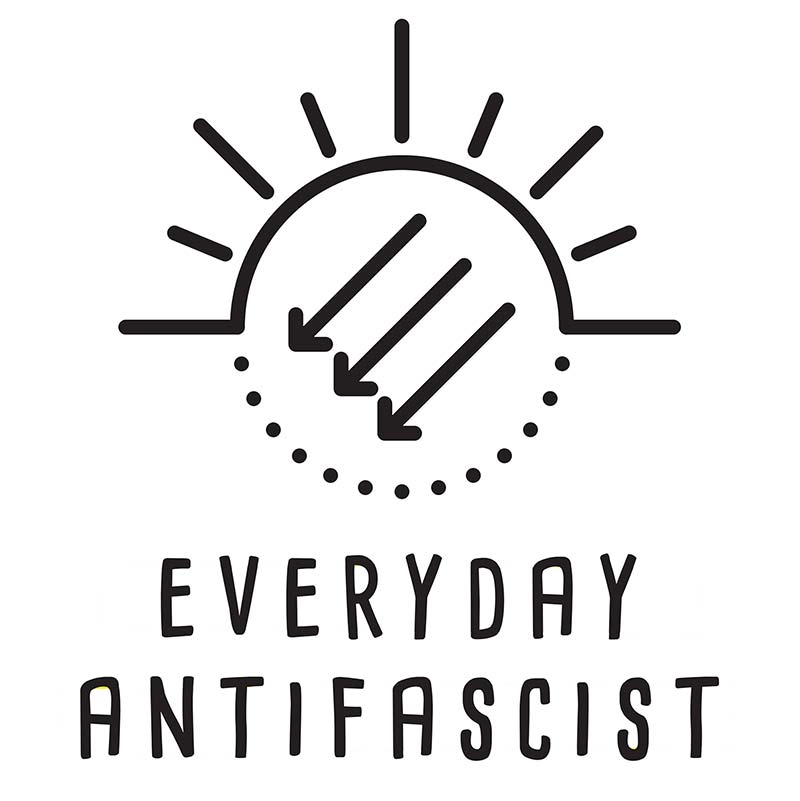 These works are licensed under a Creative Commons Attribution-NoDerivatives 4.0 International License.
Two versions of a black and white logo that is a simple sun with some rays, while three arrows pointing down and to the left are inside. The Three Arrows are symbol of resistance against Nazism and against fascism in general. Below, the text: "EVERYDAY ANTIFASCIST."