Here is the 4th Justseeds Graphics Care Package! All the graphics this time are jail/prison/detention solidarity related. For those that aren't involved in abolition/criminal justice reform work, it might not be obvious that incarceration in the context of a pandemic raises serious public health concerns. If you are crammed in a cell (or even a cell block) with lots of other people, there is no such thing as social distancing. And when guards are coming to work sick, either for fear of keeping their jobs, or just to make sure they get overtime pay, you have a recipe for disaster. Some global health experts are suggesting when all is said and done, we could see at least 10,000 additional deaths in the U.S. because of incarceration.

There is over 50 total graphics here, including 10 animated GIFS. Much of the work is general, and can be used to promote the broad idea of releasing those most endangered, or everyone, from cages while this pandemic rages. But some are also specific, and will give you an idea about how people are organizing in different locales, and hopefully spark some additional cross-geographic communication and image sharing. These graphics were collected by Molly Fair, Aaron Hughes, and Josh MacPhee.

Here's the list of this package's contributors and the state they are currently doing their work in: Amor y Resistancia Collective (no longer active), Jesus Barraza (CA), Micah Bizant (CA), Melanie Cervantes (CA), Chicago Public Skills (FTP Collective, IL), Molly Costello (IL), Miranda Deaton & Decarcerate AR (AR), Kate DeCiccio (CA), Emulsify Art (NY), Molly Fair (VA), Eric Garcia (IL), Katal Center for Health, Equity, and Justice (with Josh MacPhee)(NY/CT), Damon Locks (IL), Josh MacPhee (NY), Theresa Moher (IL), Rue Oliver (WA), Roger Peet (OR), Performing Statistics (VA)(with Kate DeCiccio and Mark Strandquist), Prison + Neighborhood Art Project (with Aaron Hughes, Damon Locks, Flynard Miller, and Sarah Ross)(IL),Radical Road Maps (VA), Radix Media (NY), Nicole Rodrigues (PA), Grae Rosa (FTP Collective, IL), Julio Salgado (CA), Nisha Sethi (CA), Jenny Tran (CA), Monica Trinidad (FTP Collective, IL), Kah Yangni (PA), and Zola (Montreal).

Each graphic has the artist's name in the file name, so you will know who is who once you download. Please be patient with the download, it is a huge file! Here's what's inside (There's actually a lot more in the download, as many of the graphics have multiple variations that are not all shown below):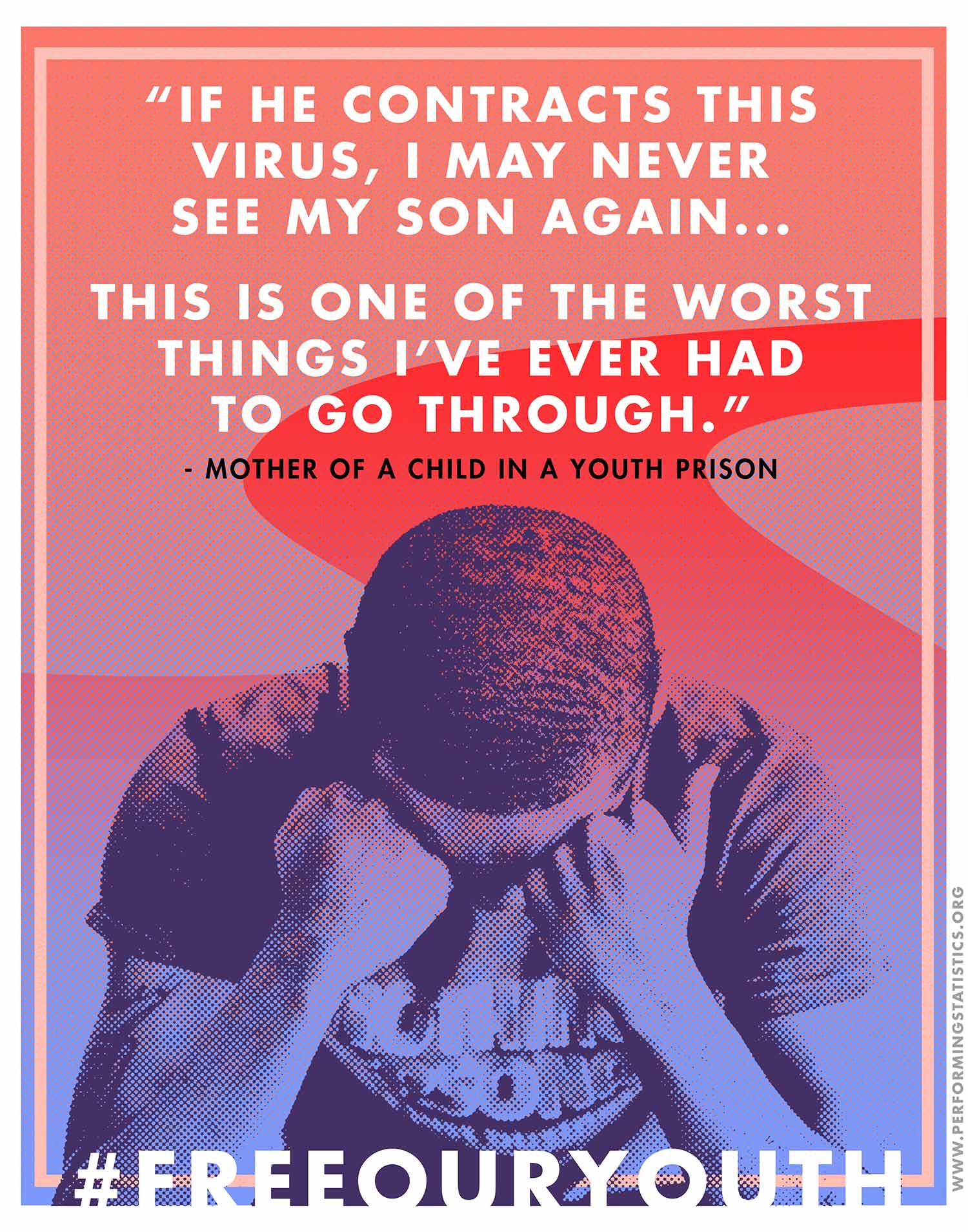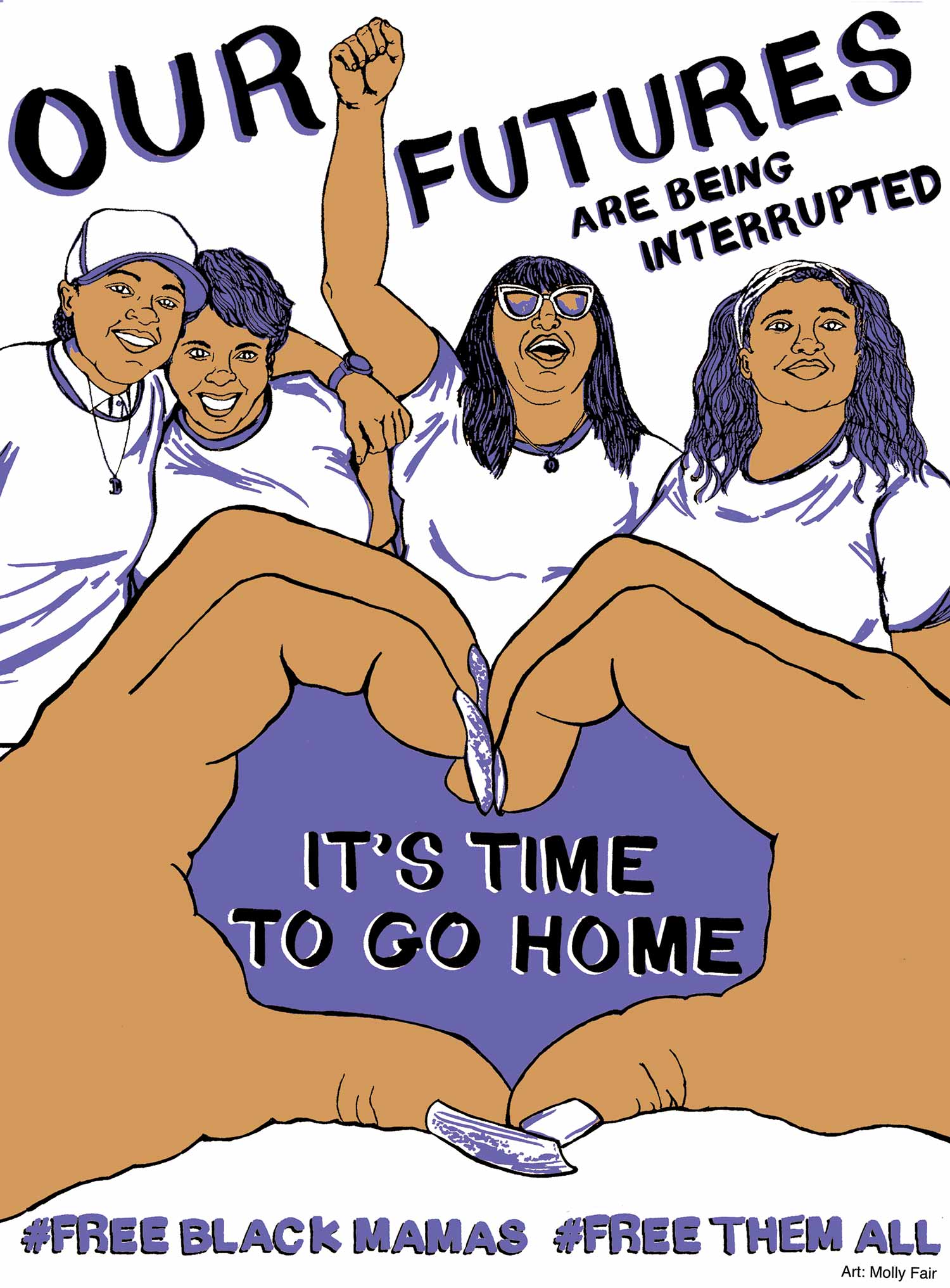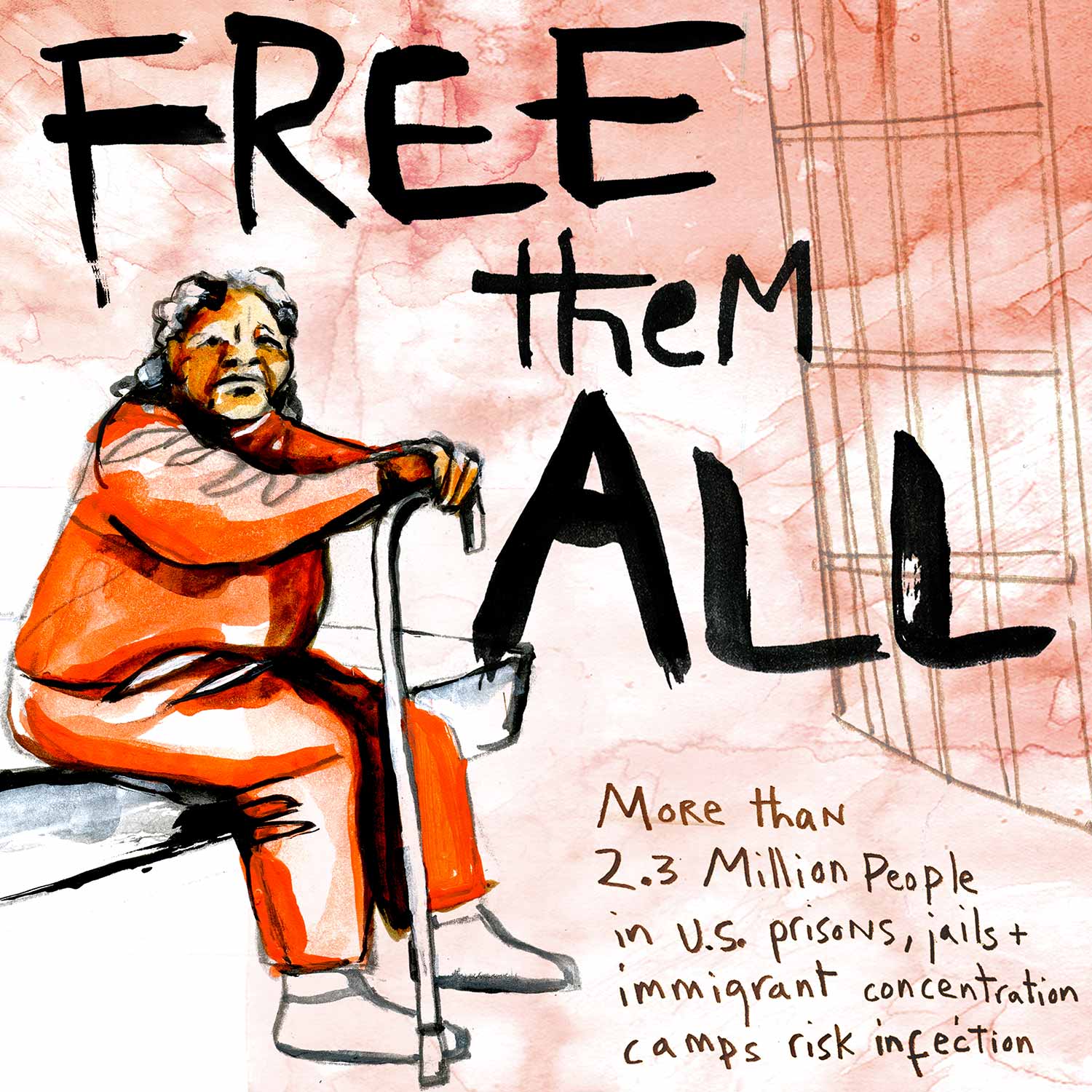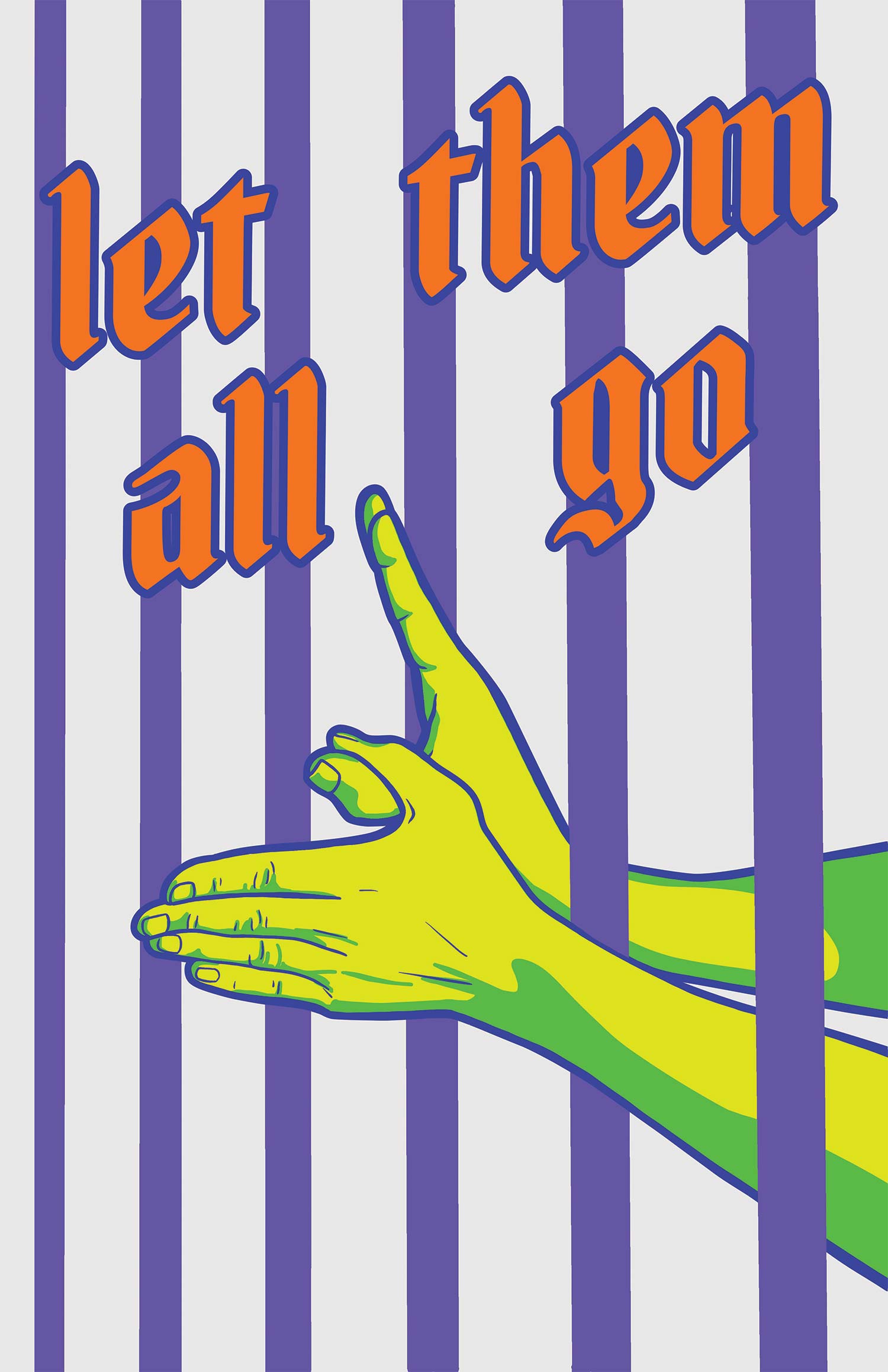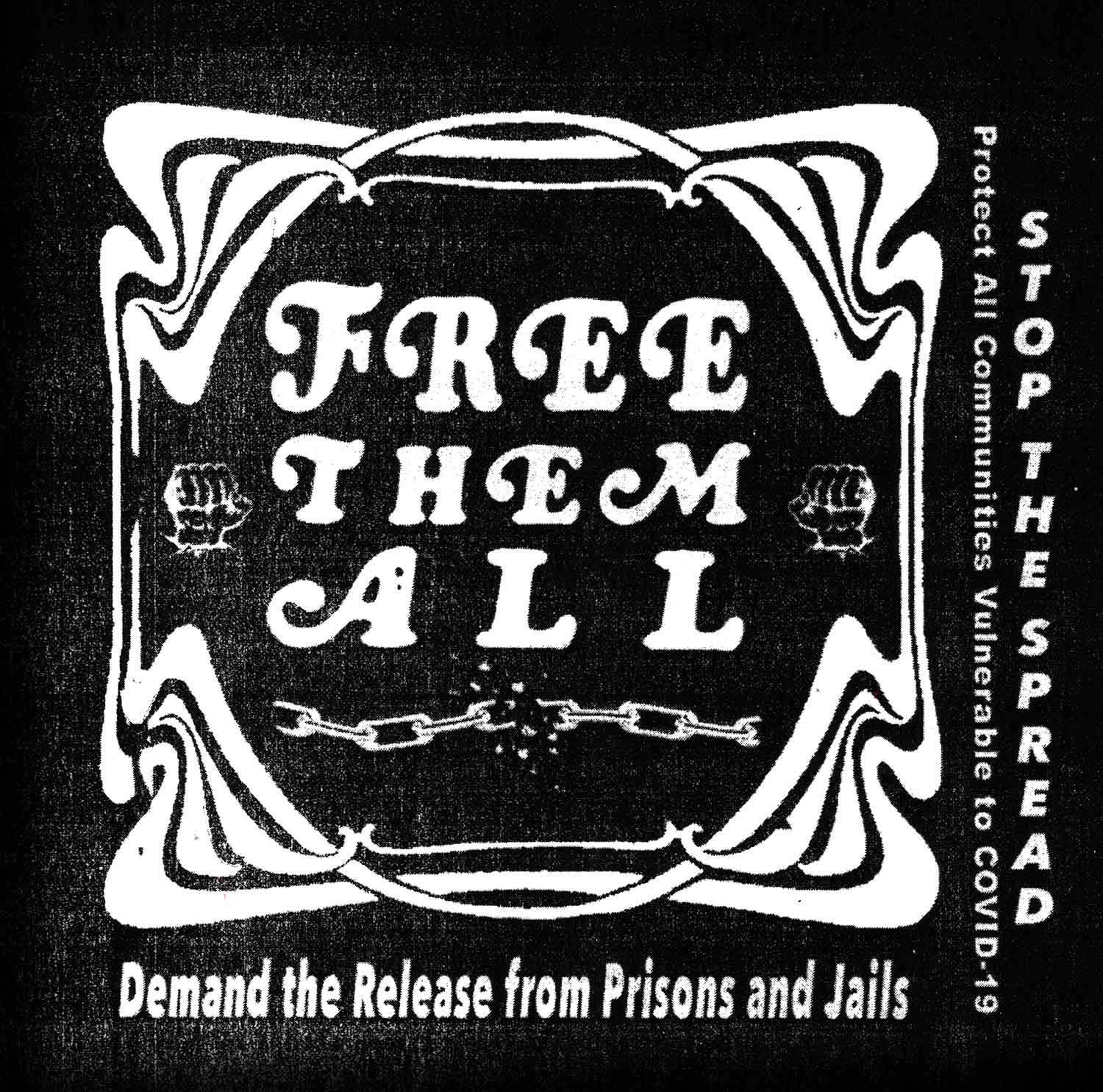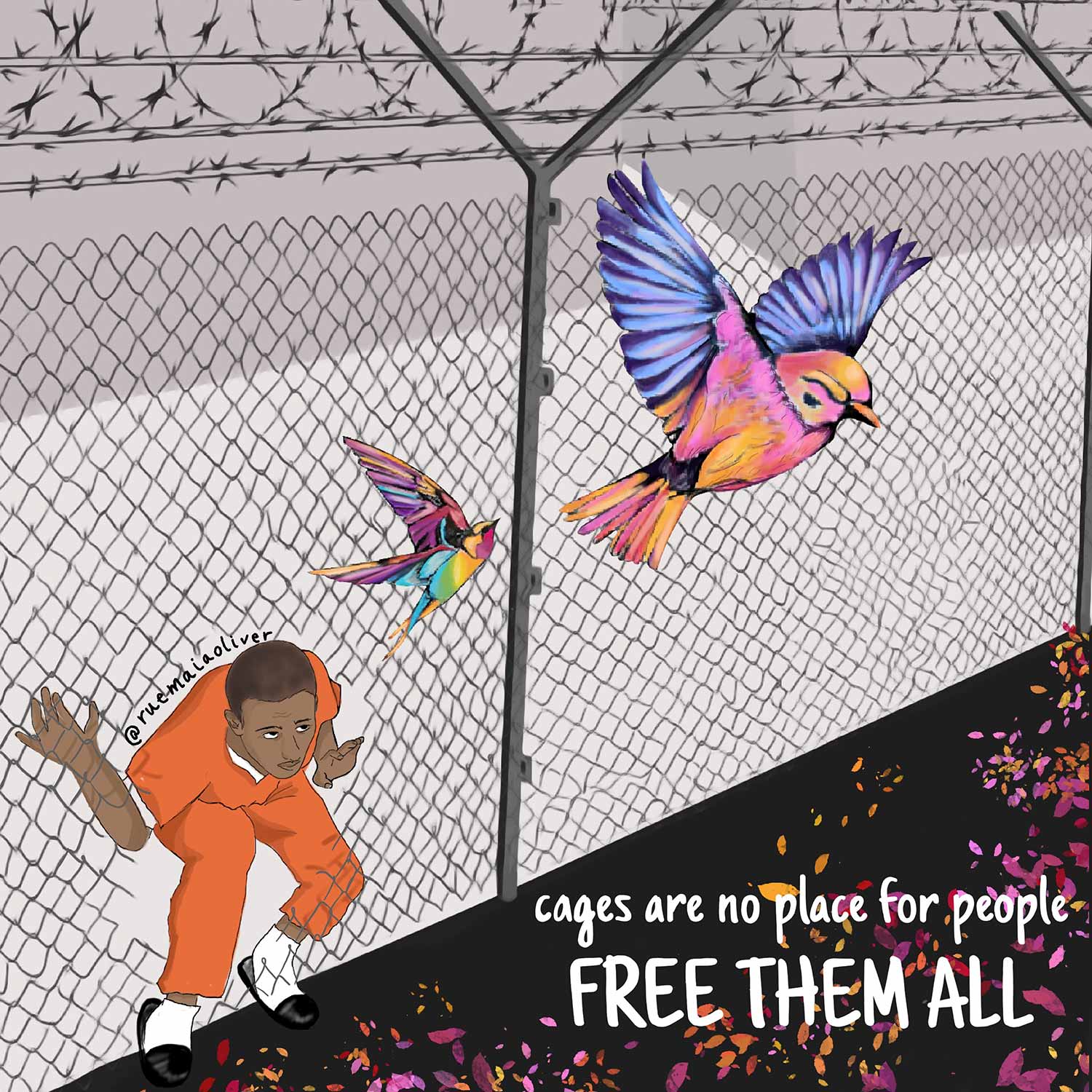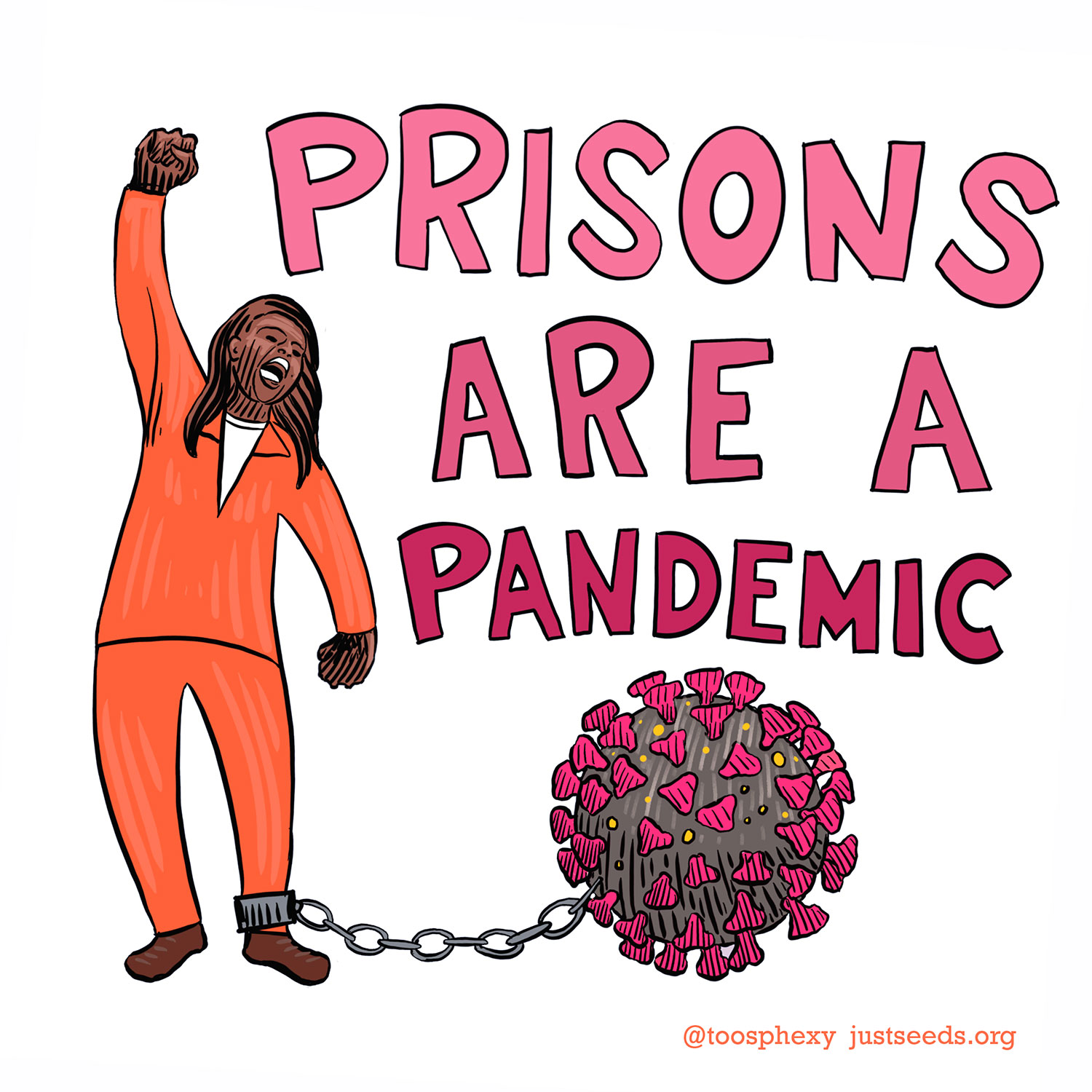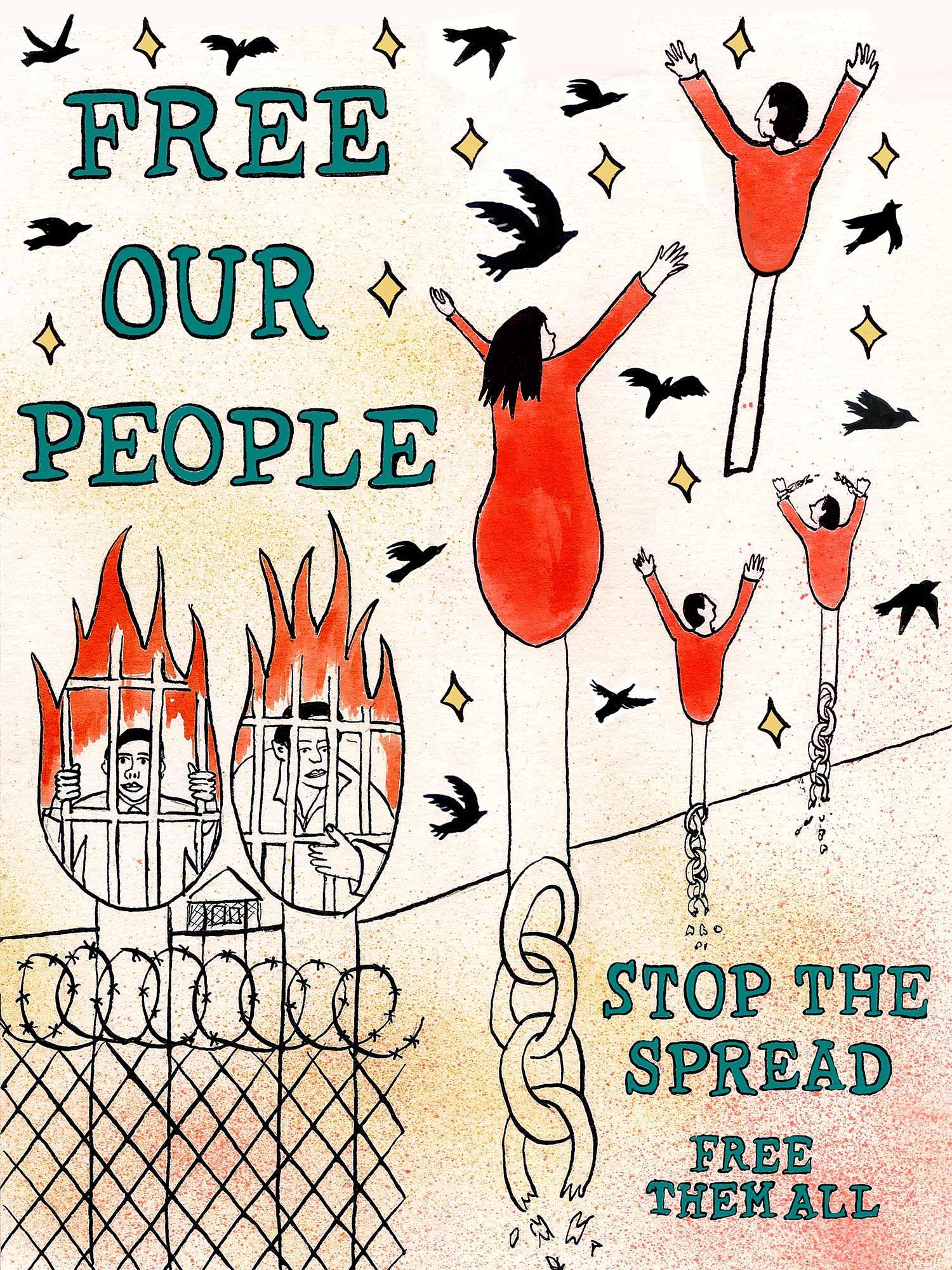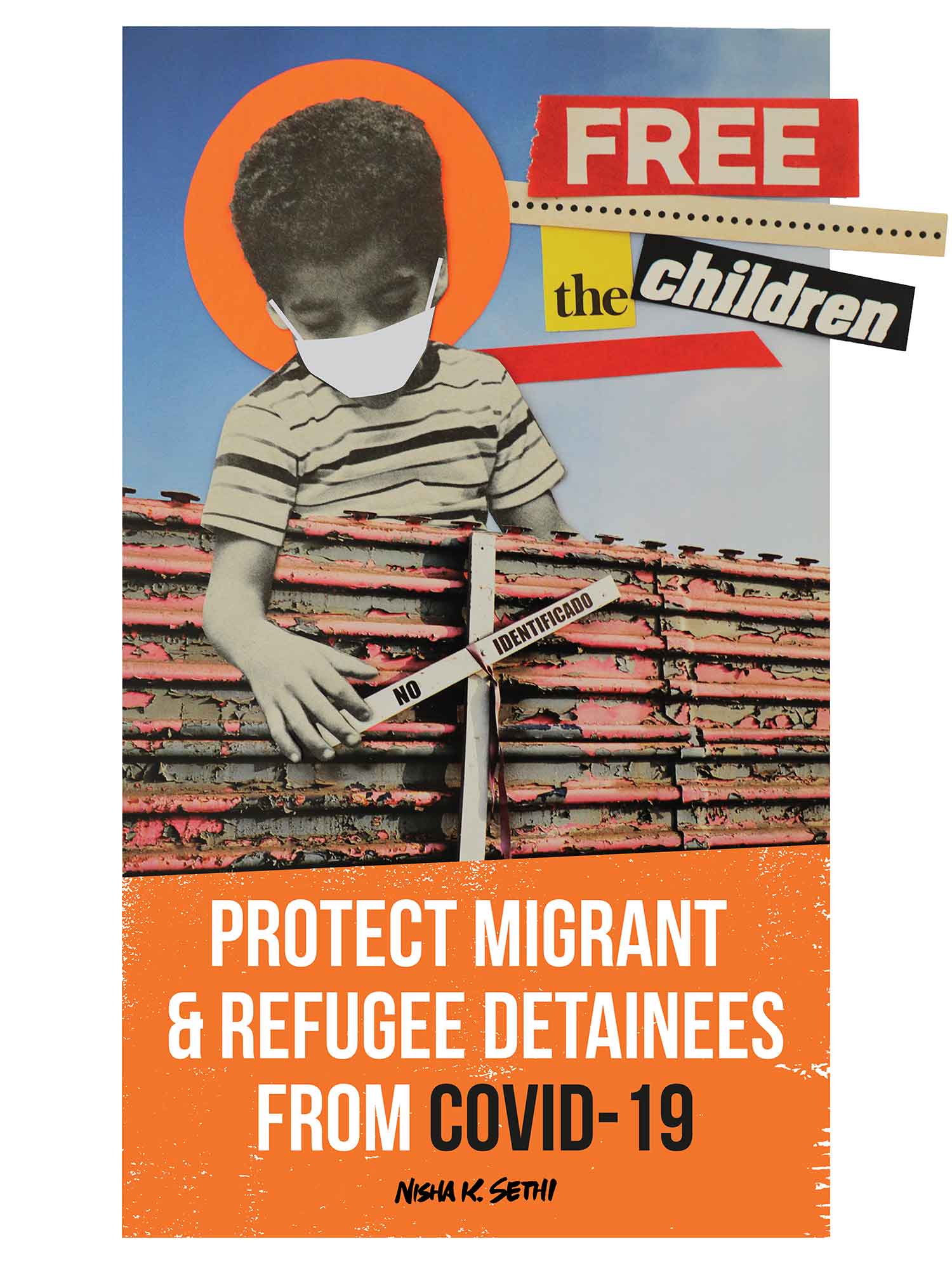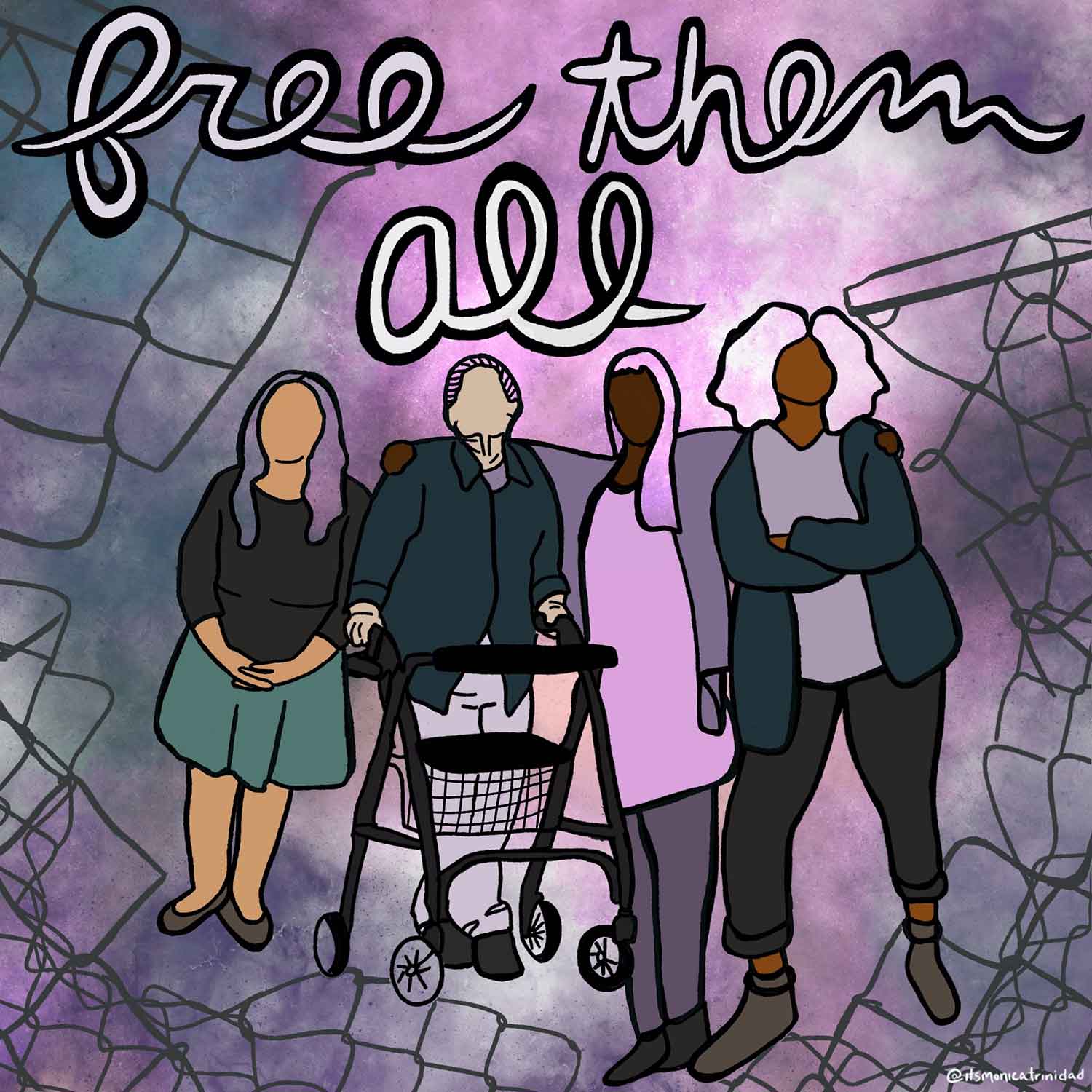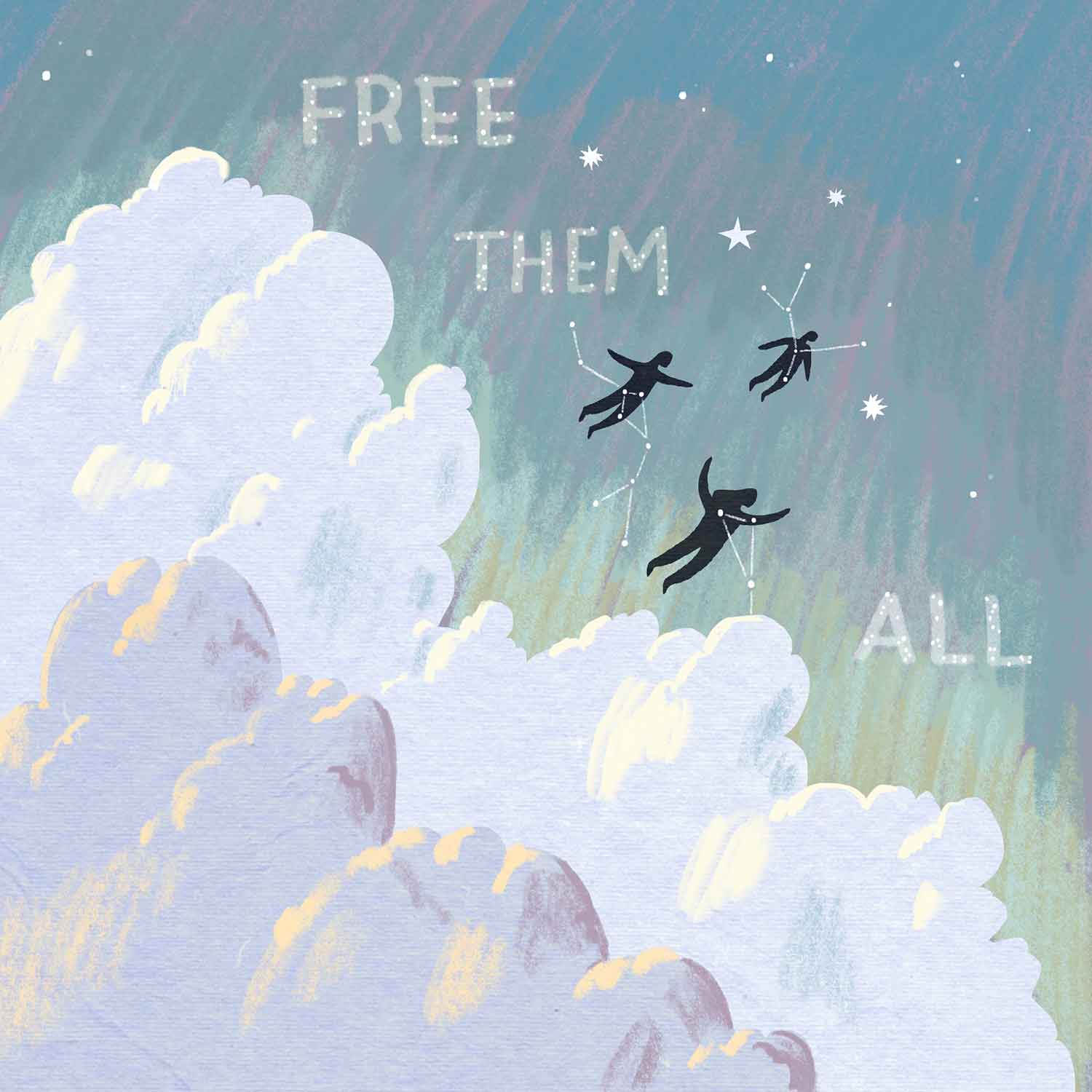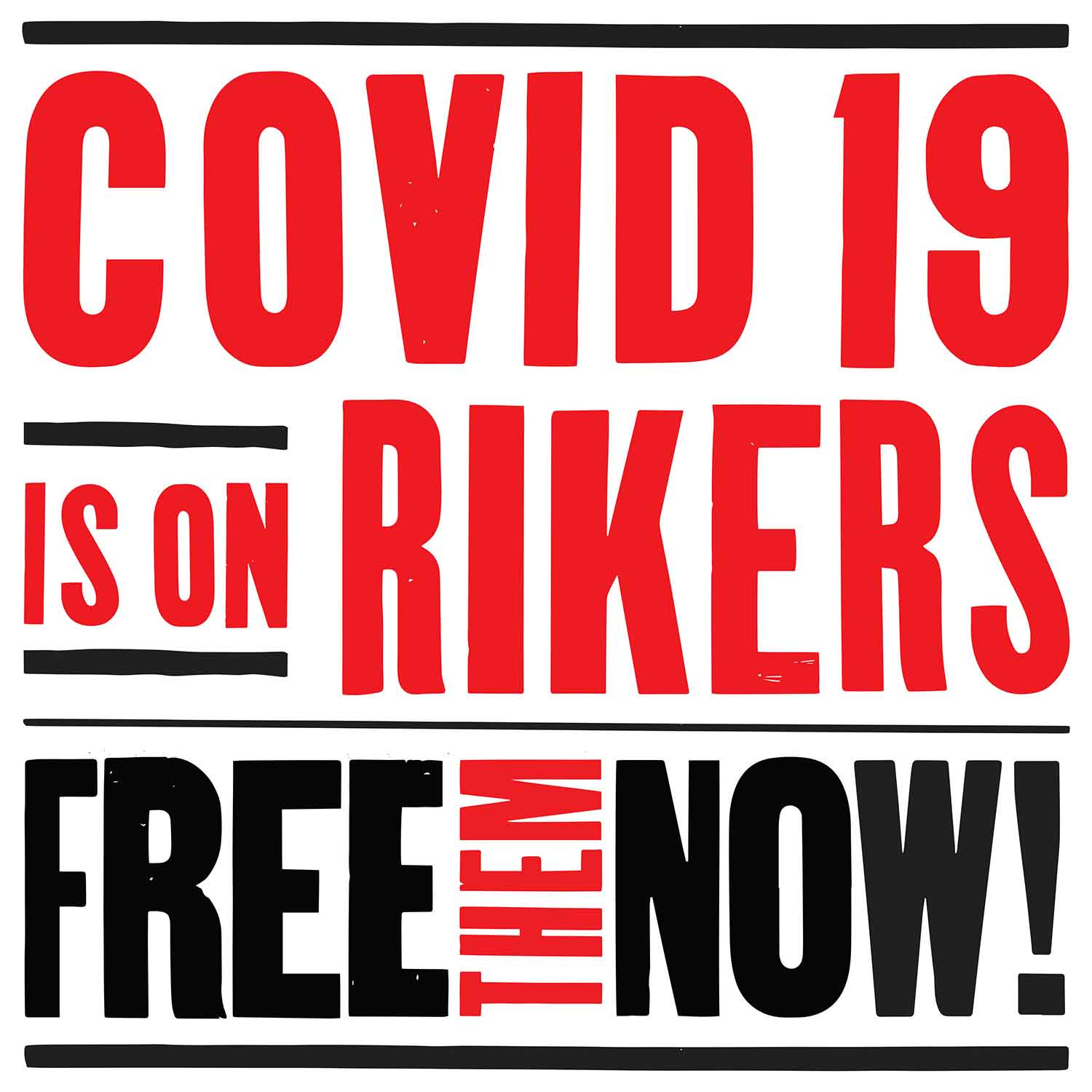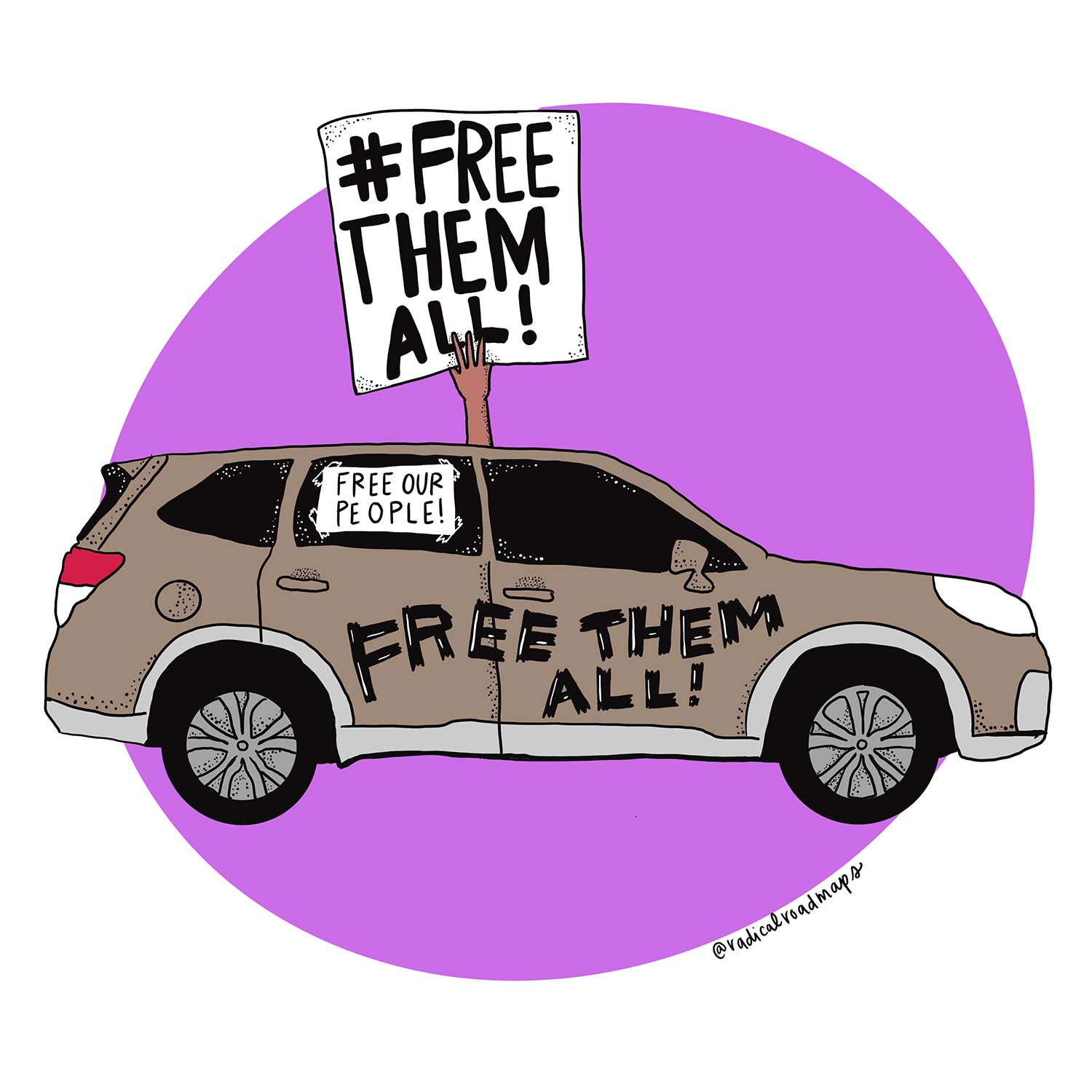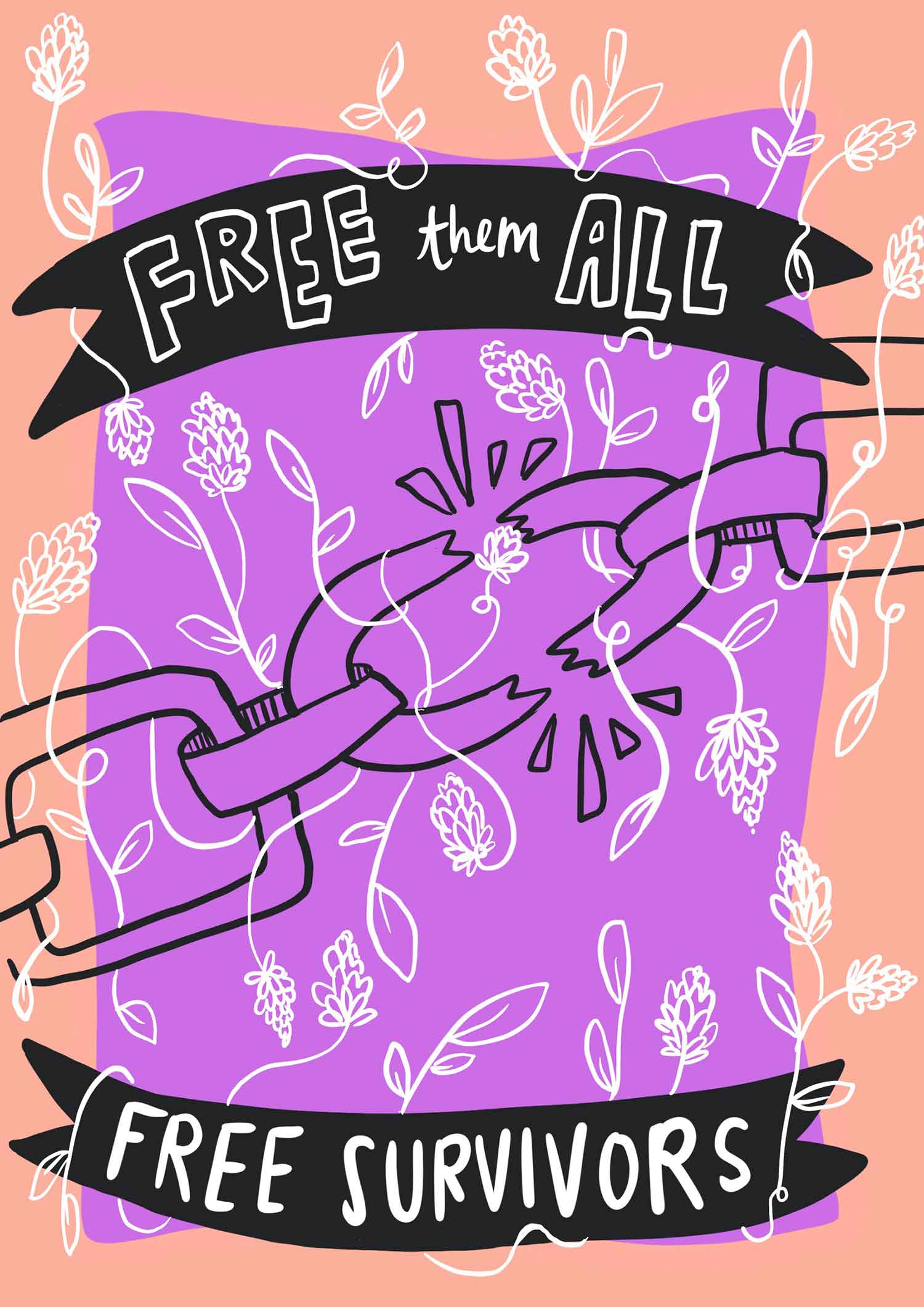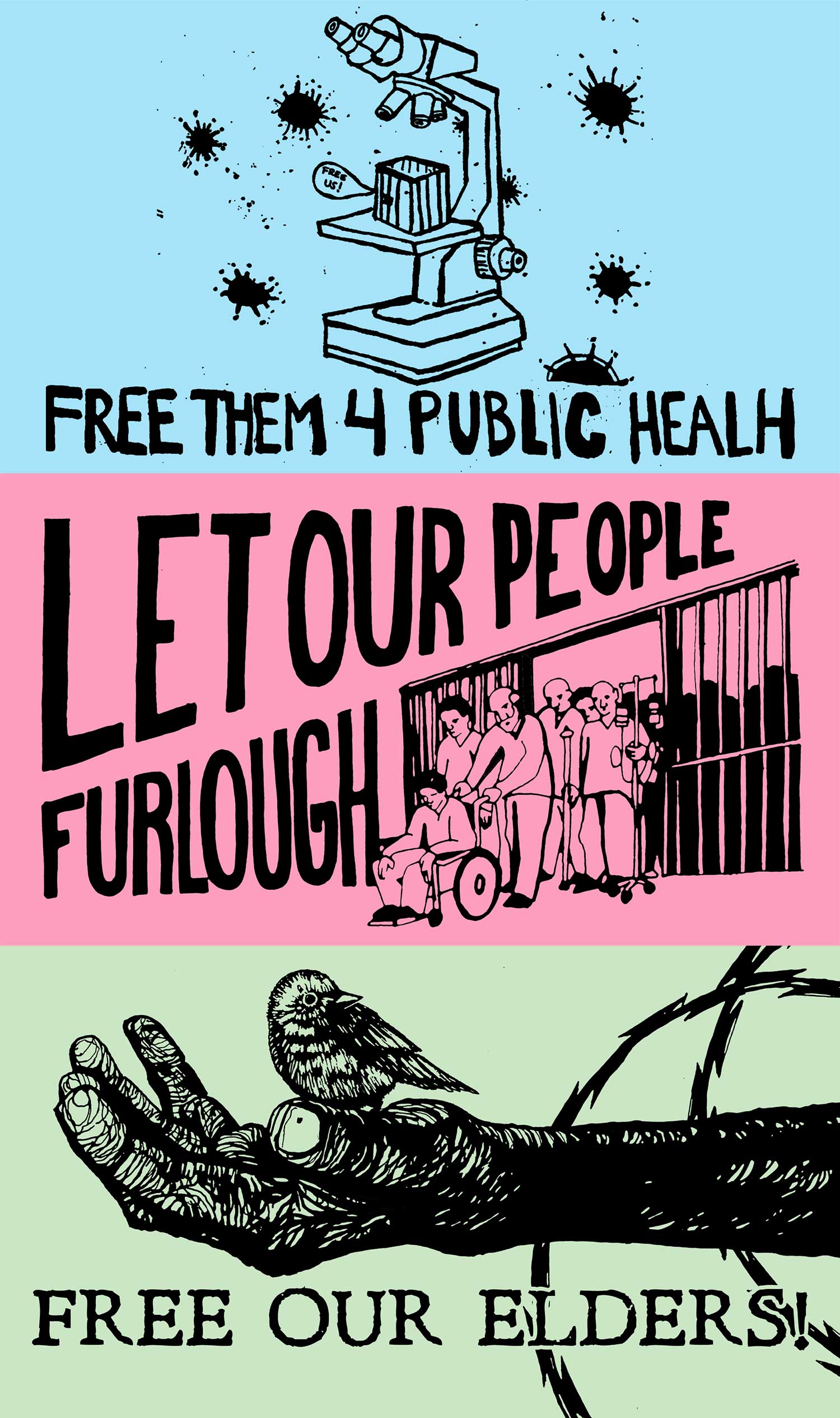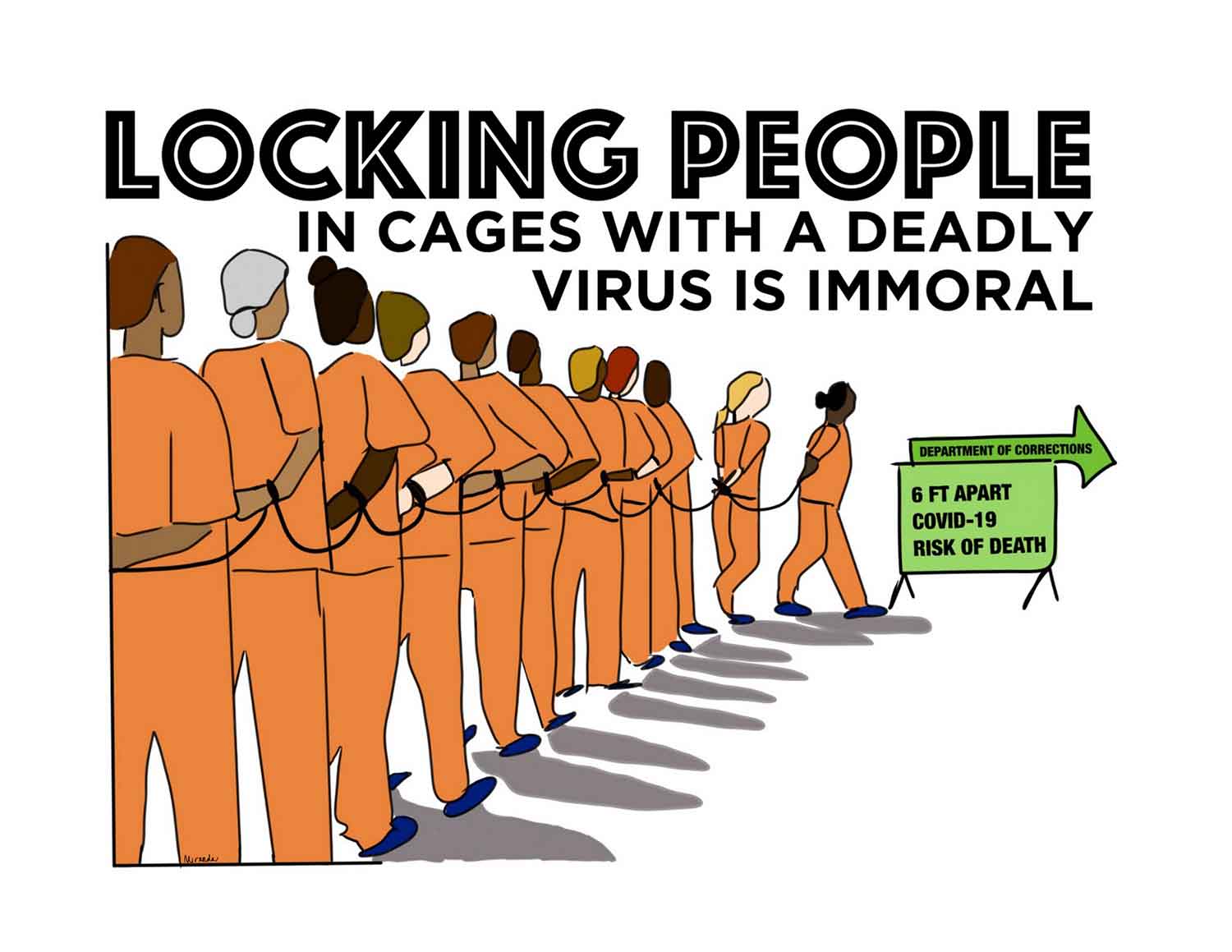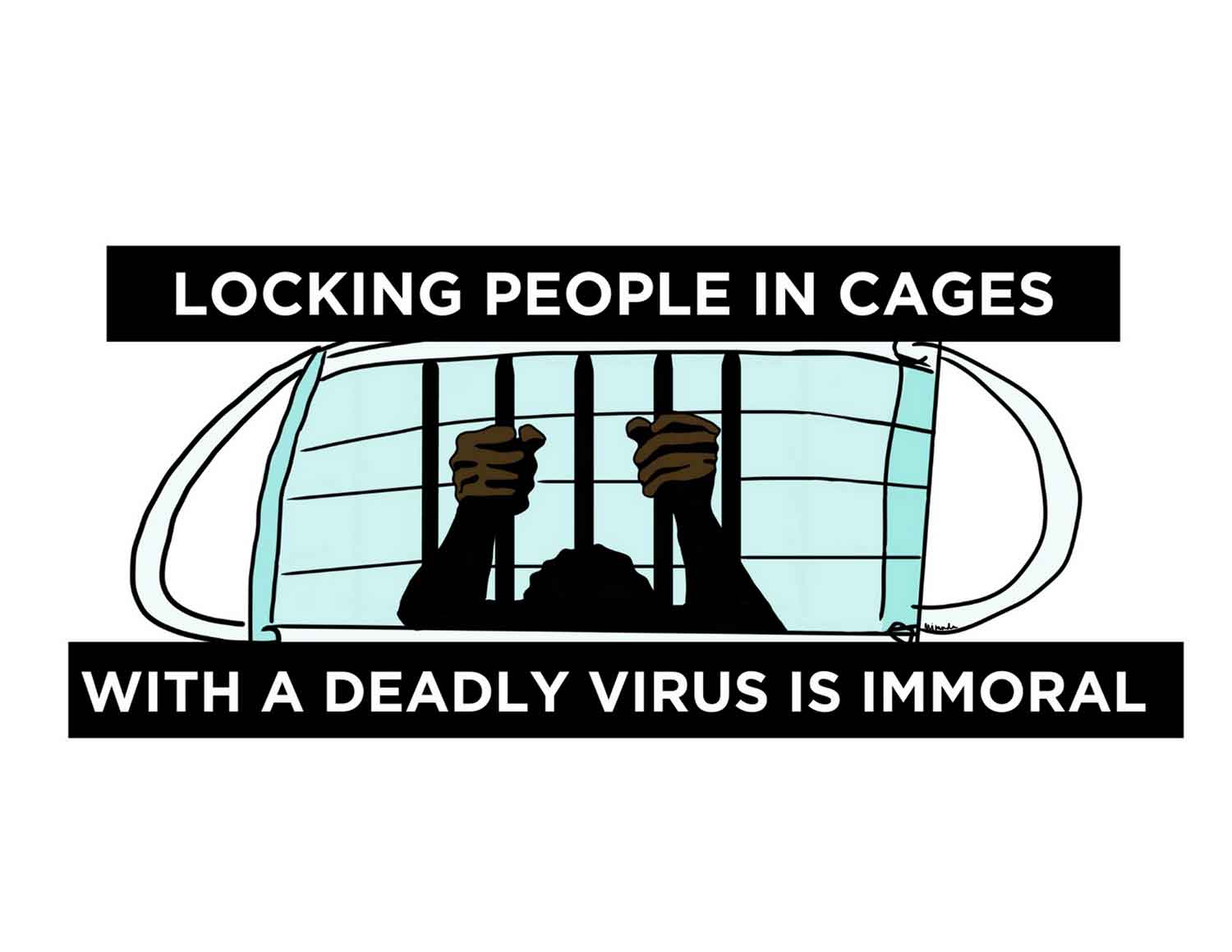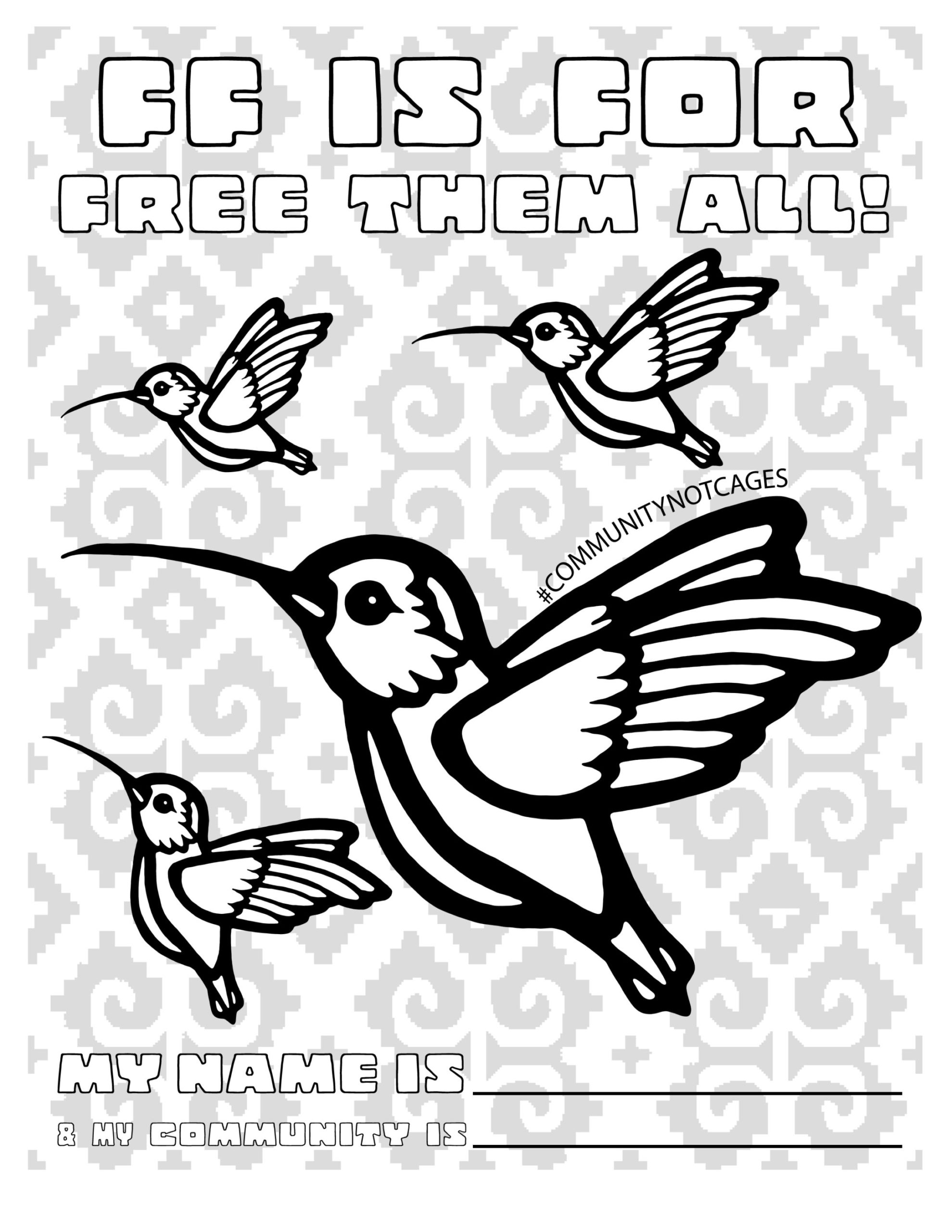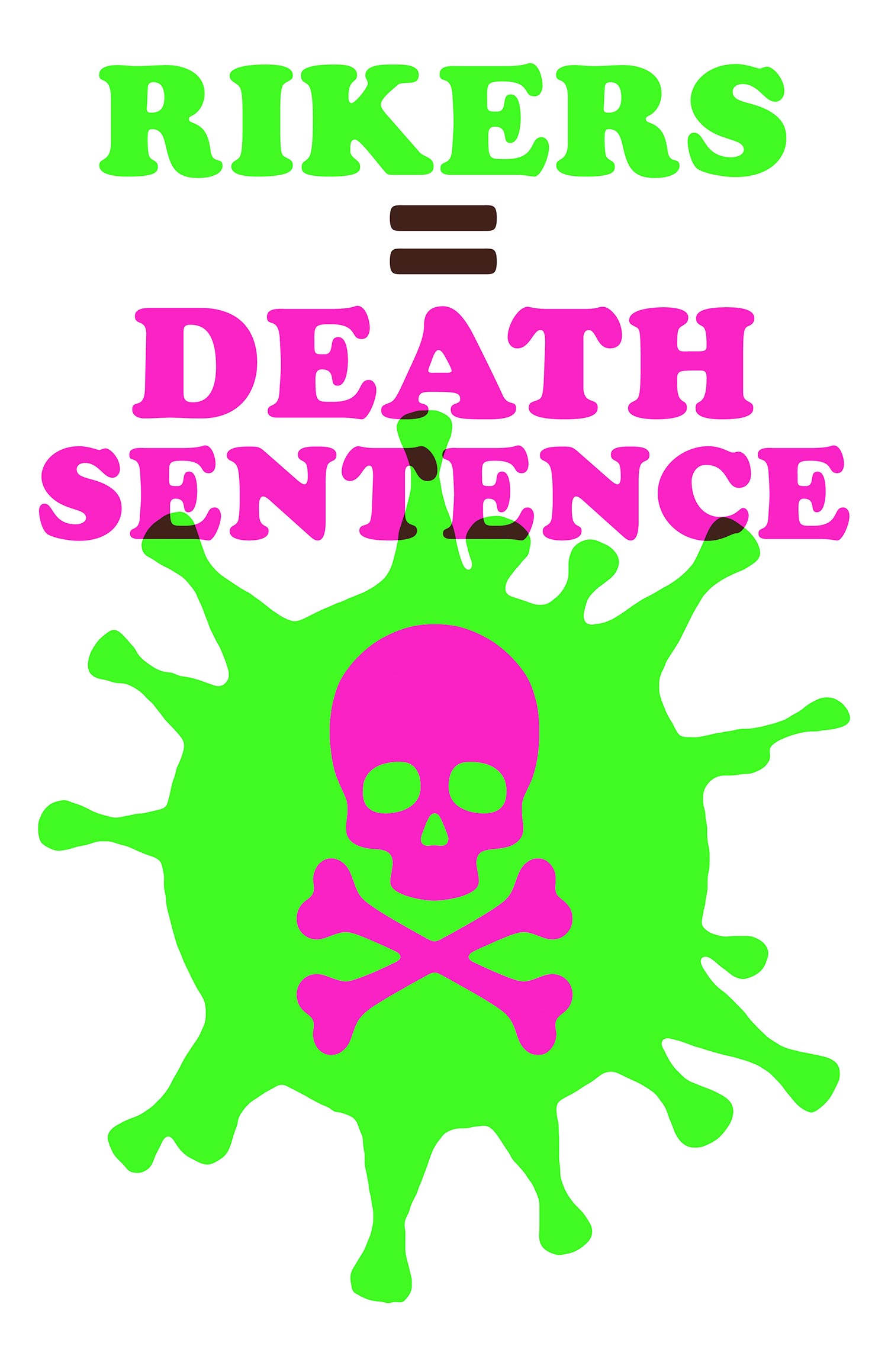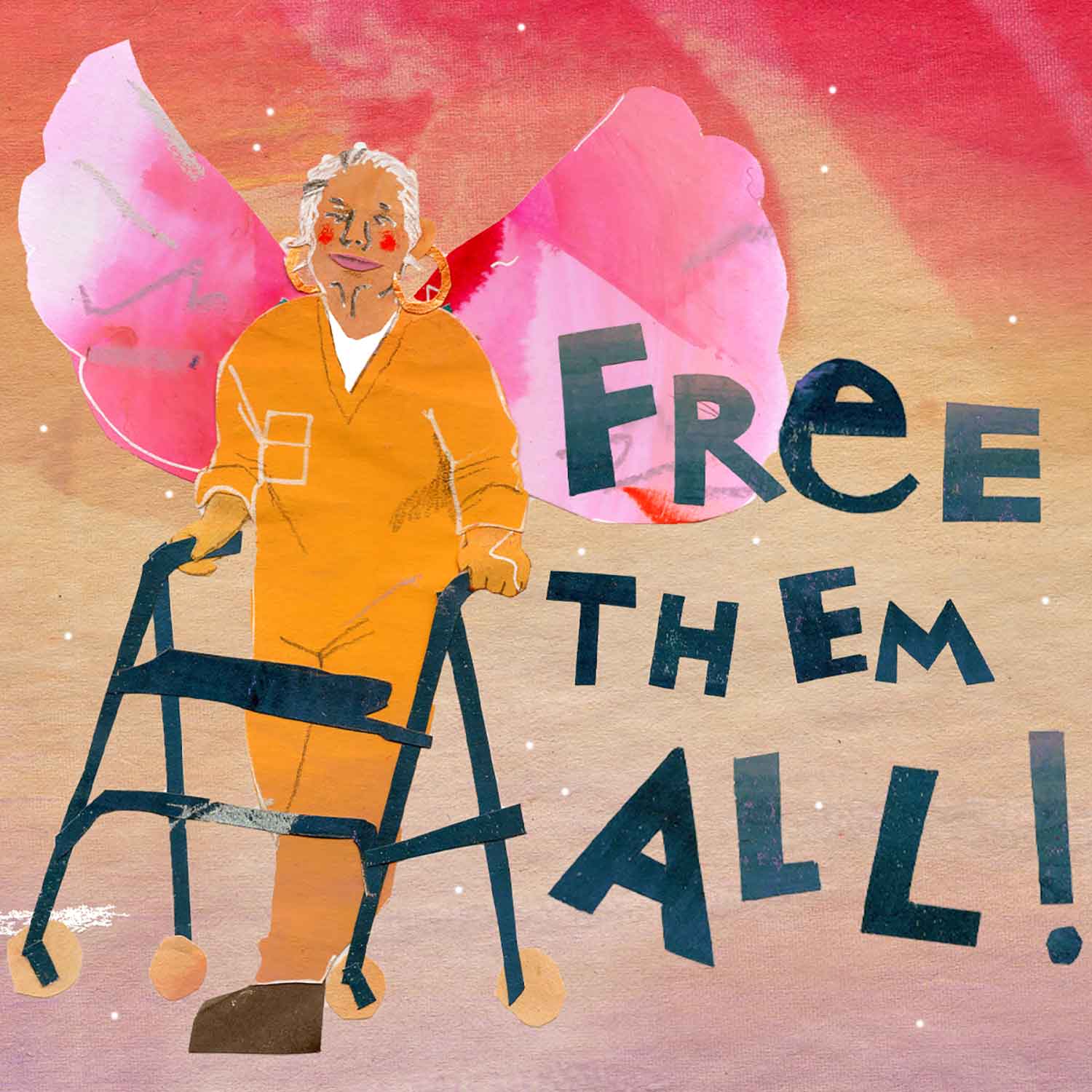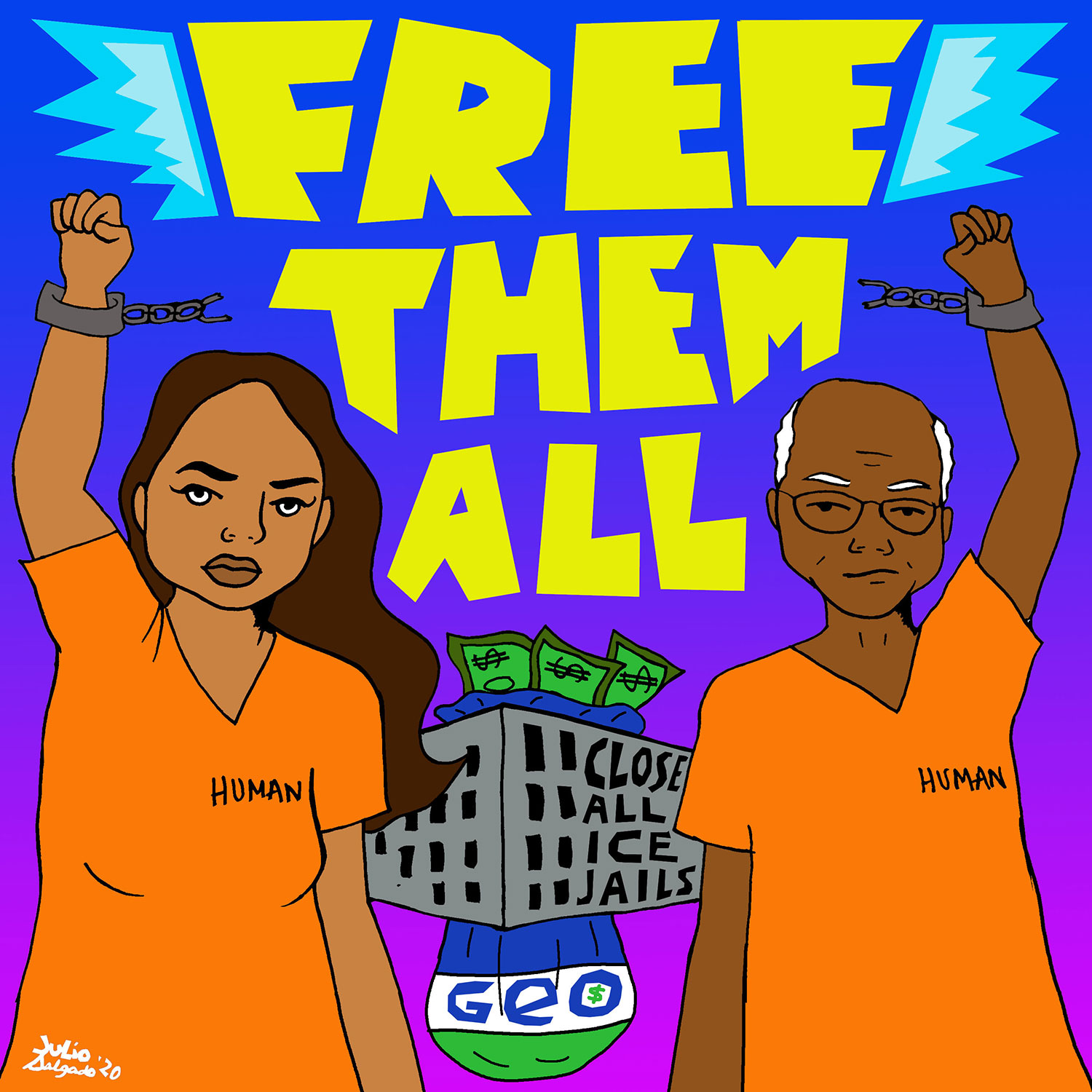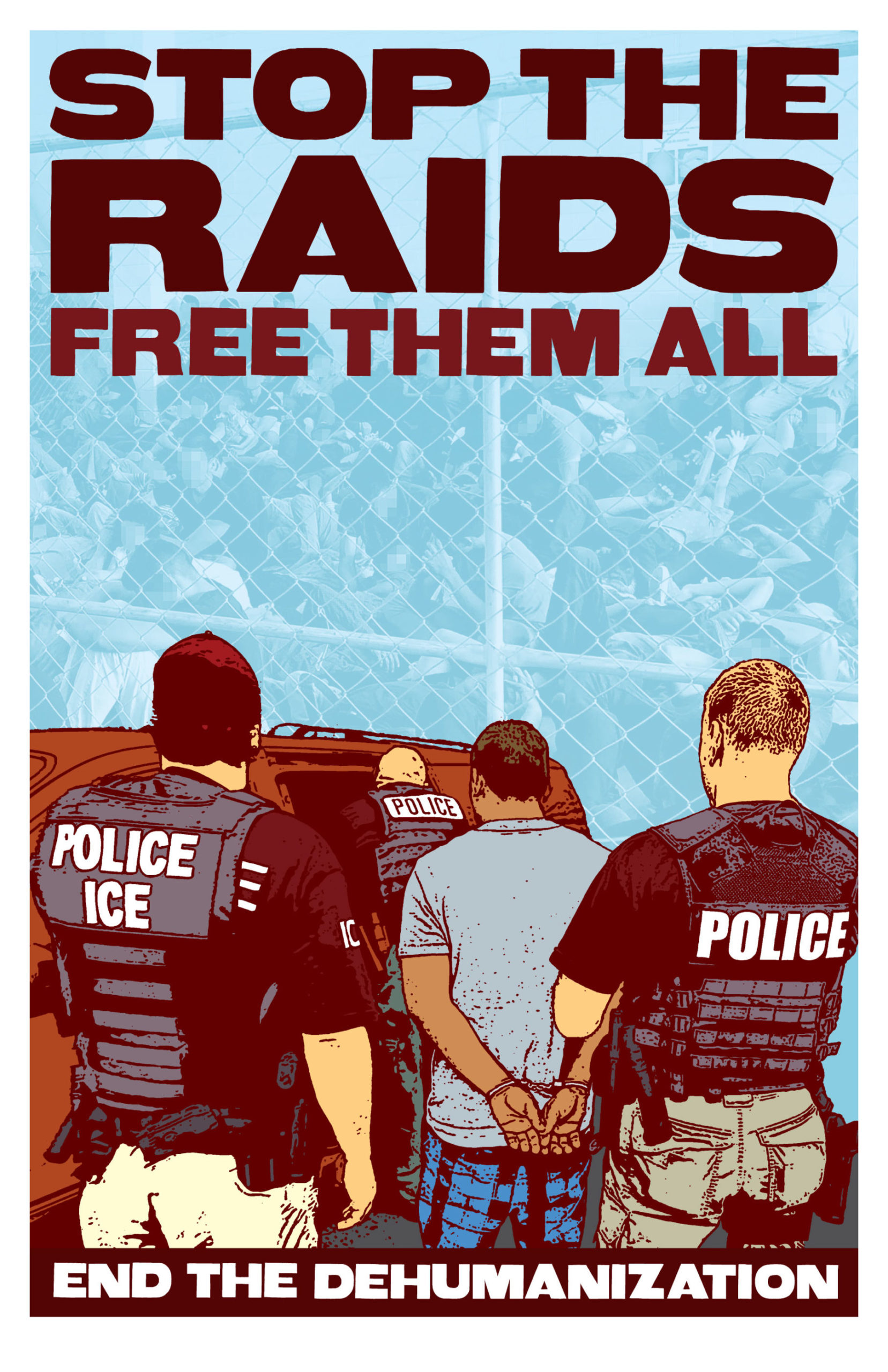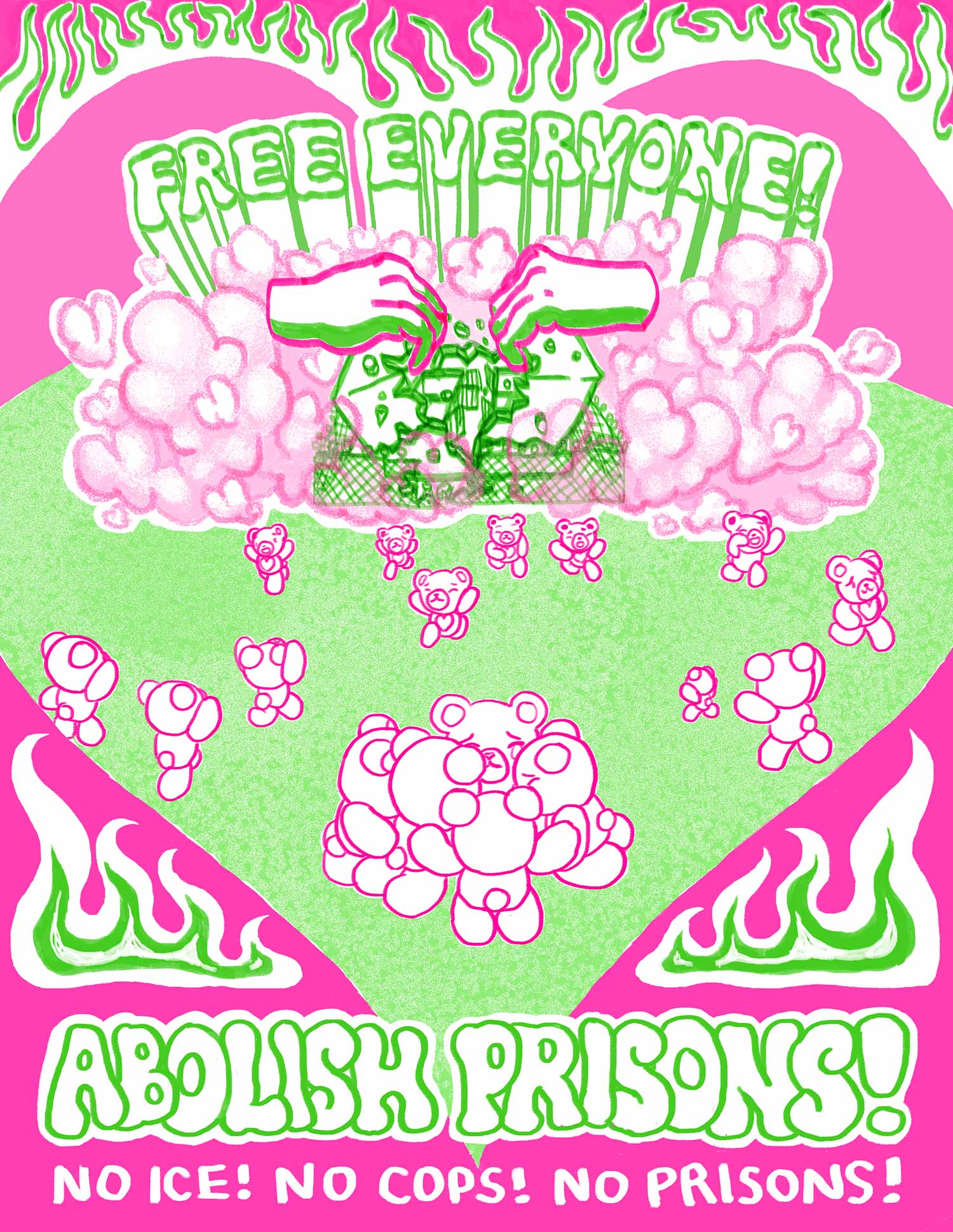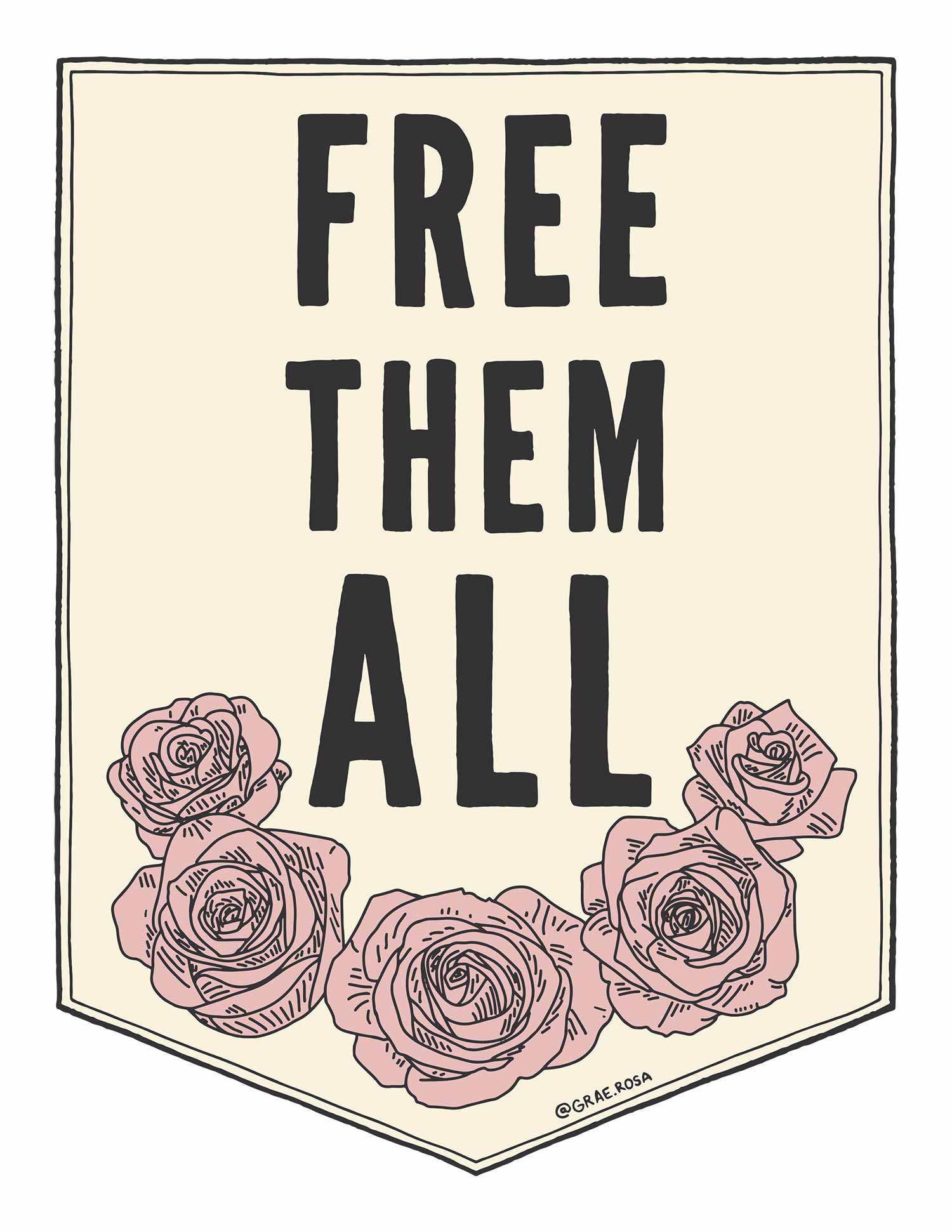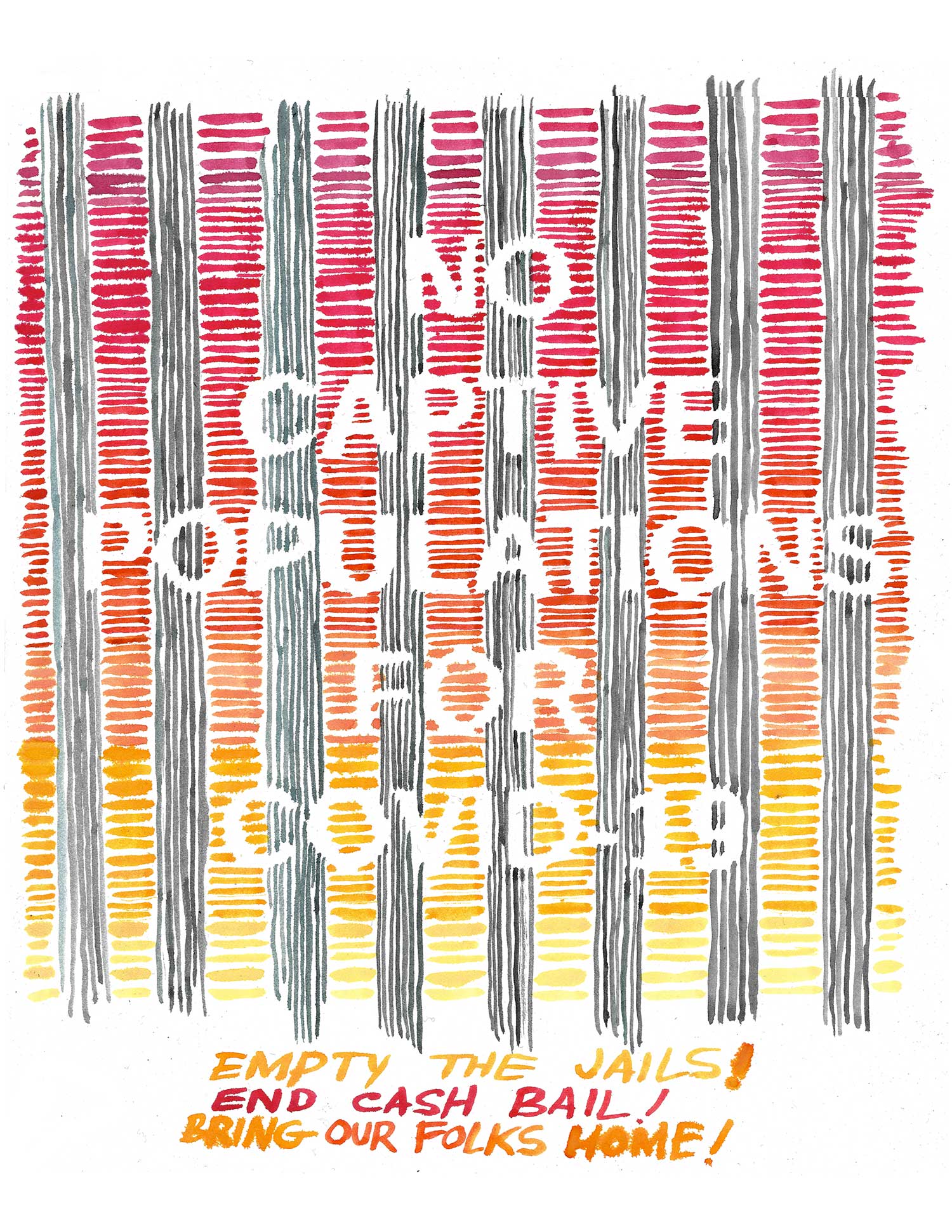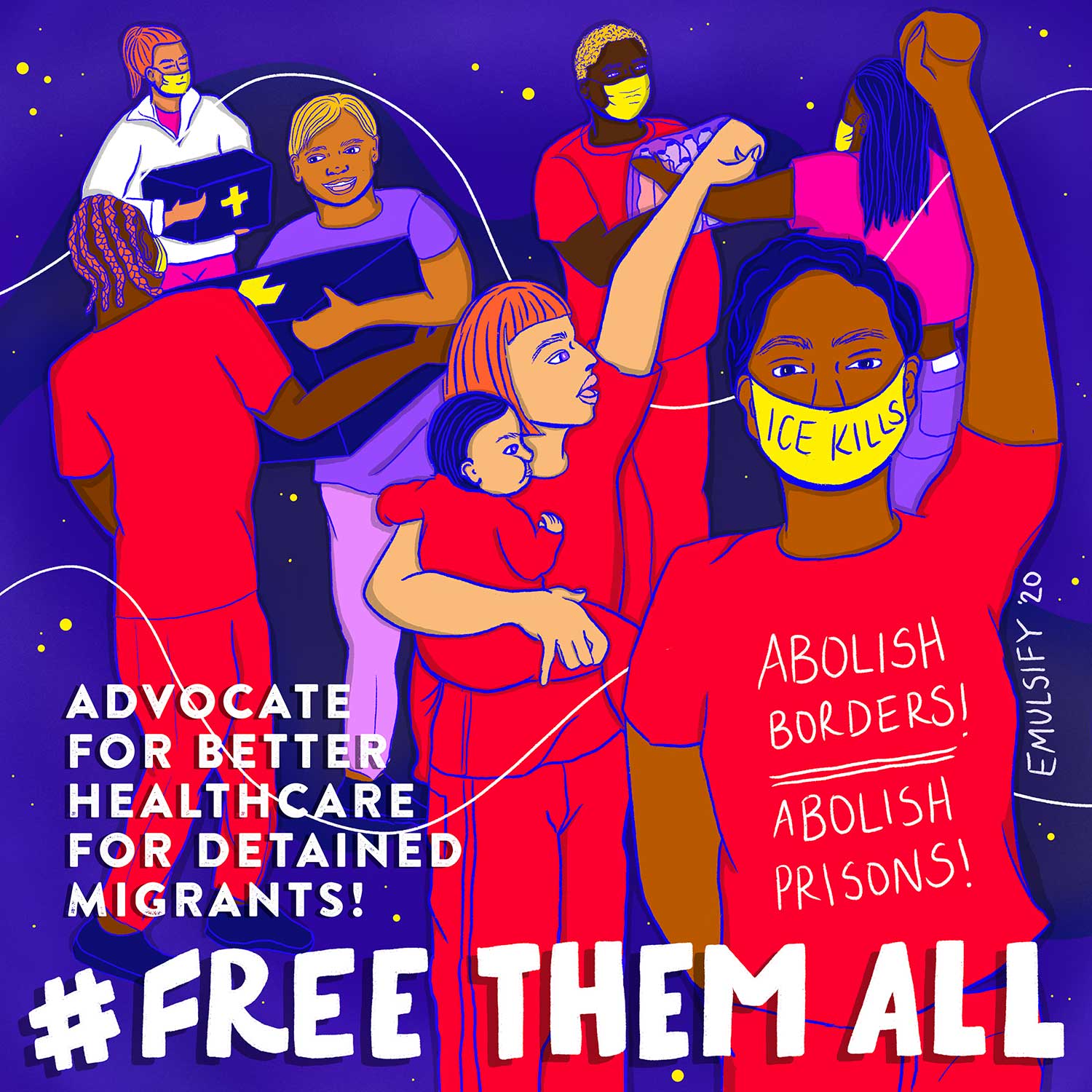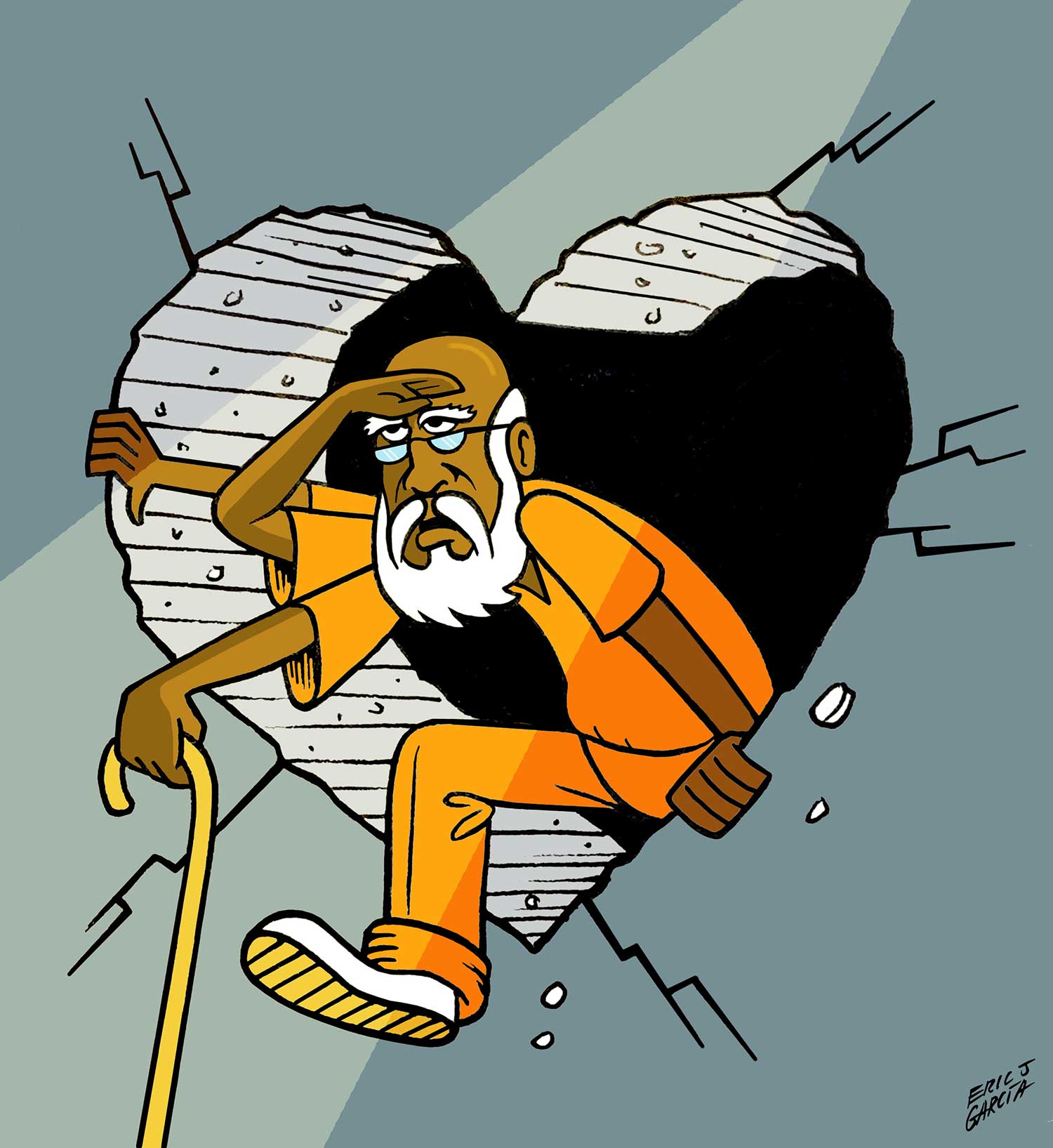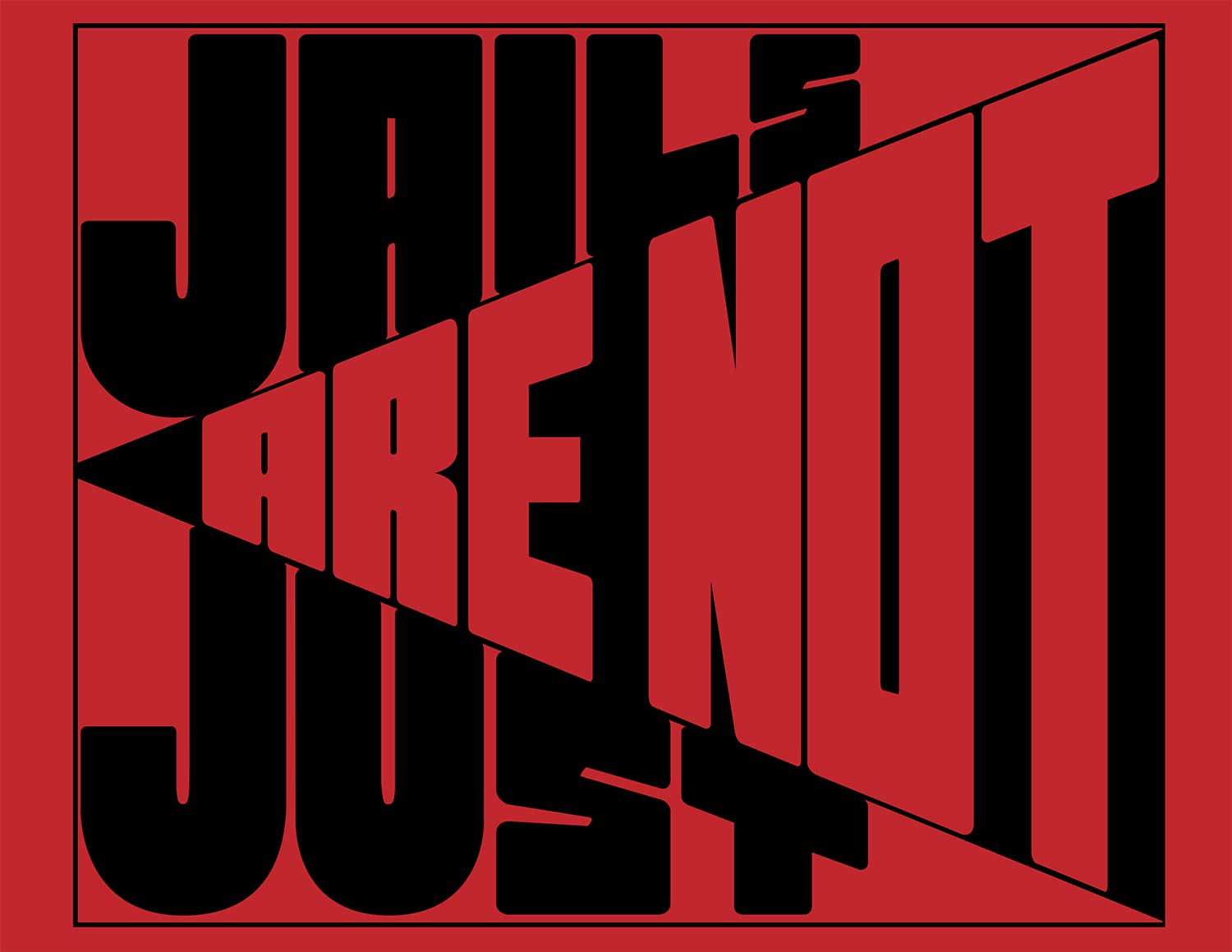 Here are the GIFs, most of which were made for organizing in Connecticut, Illinois, and New York: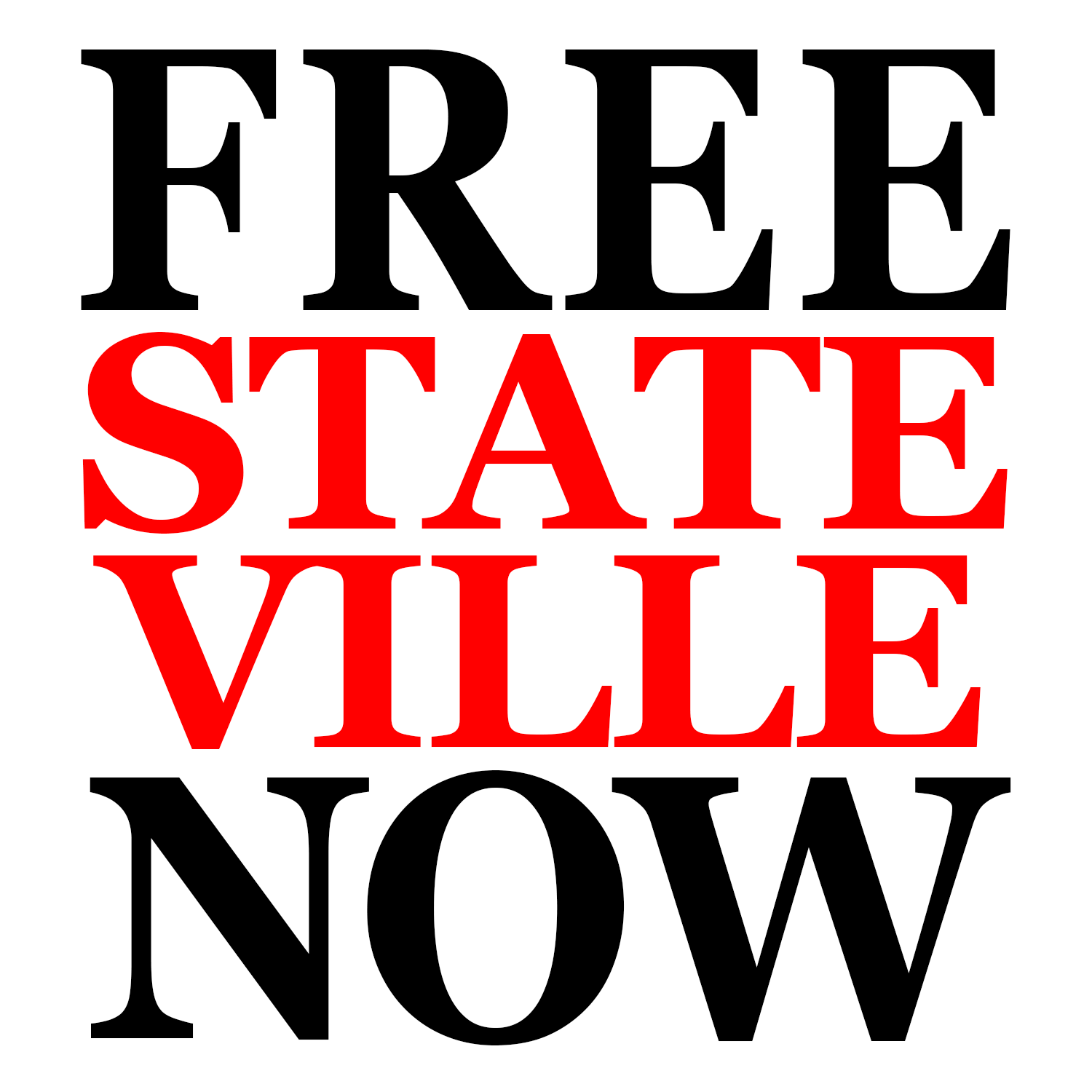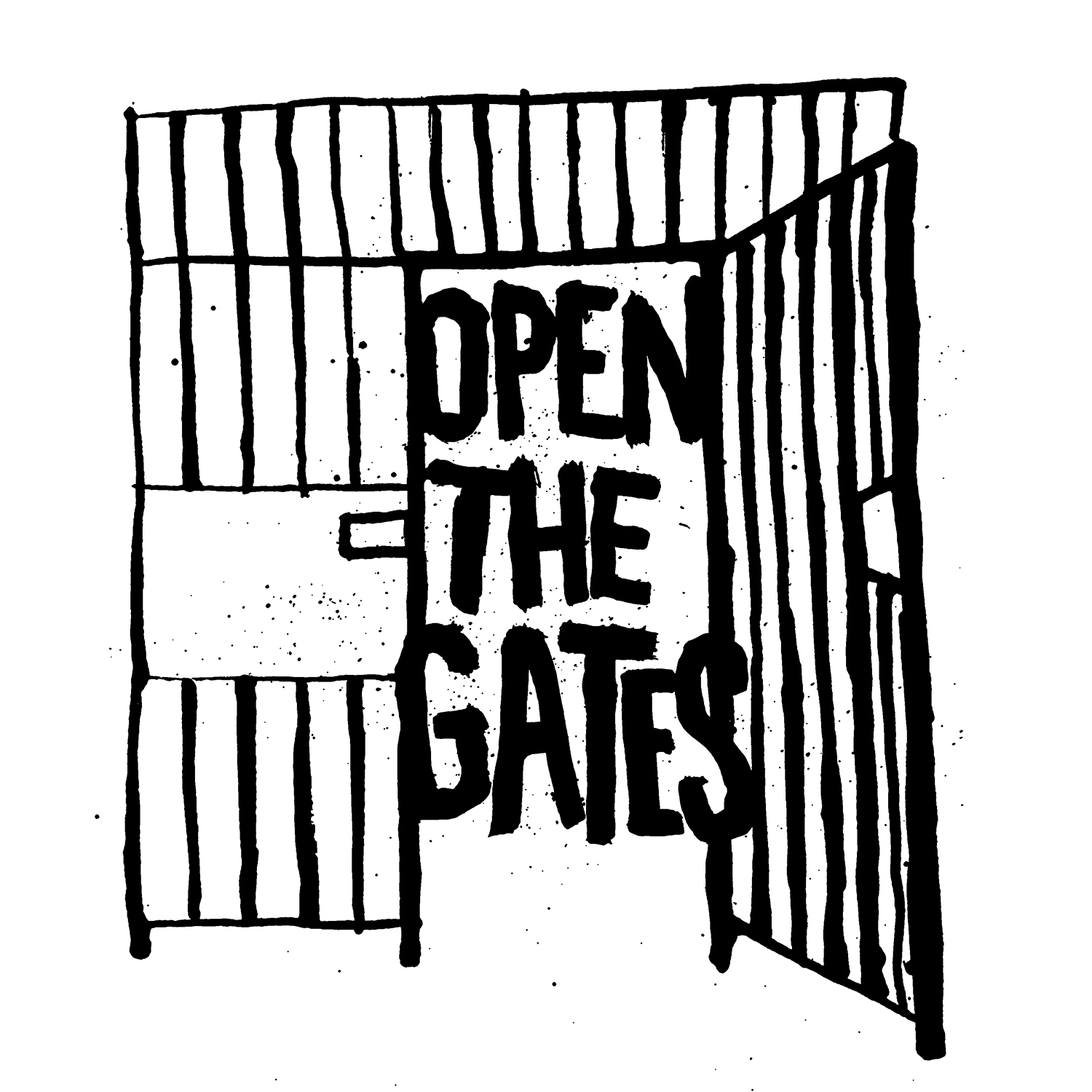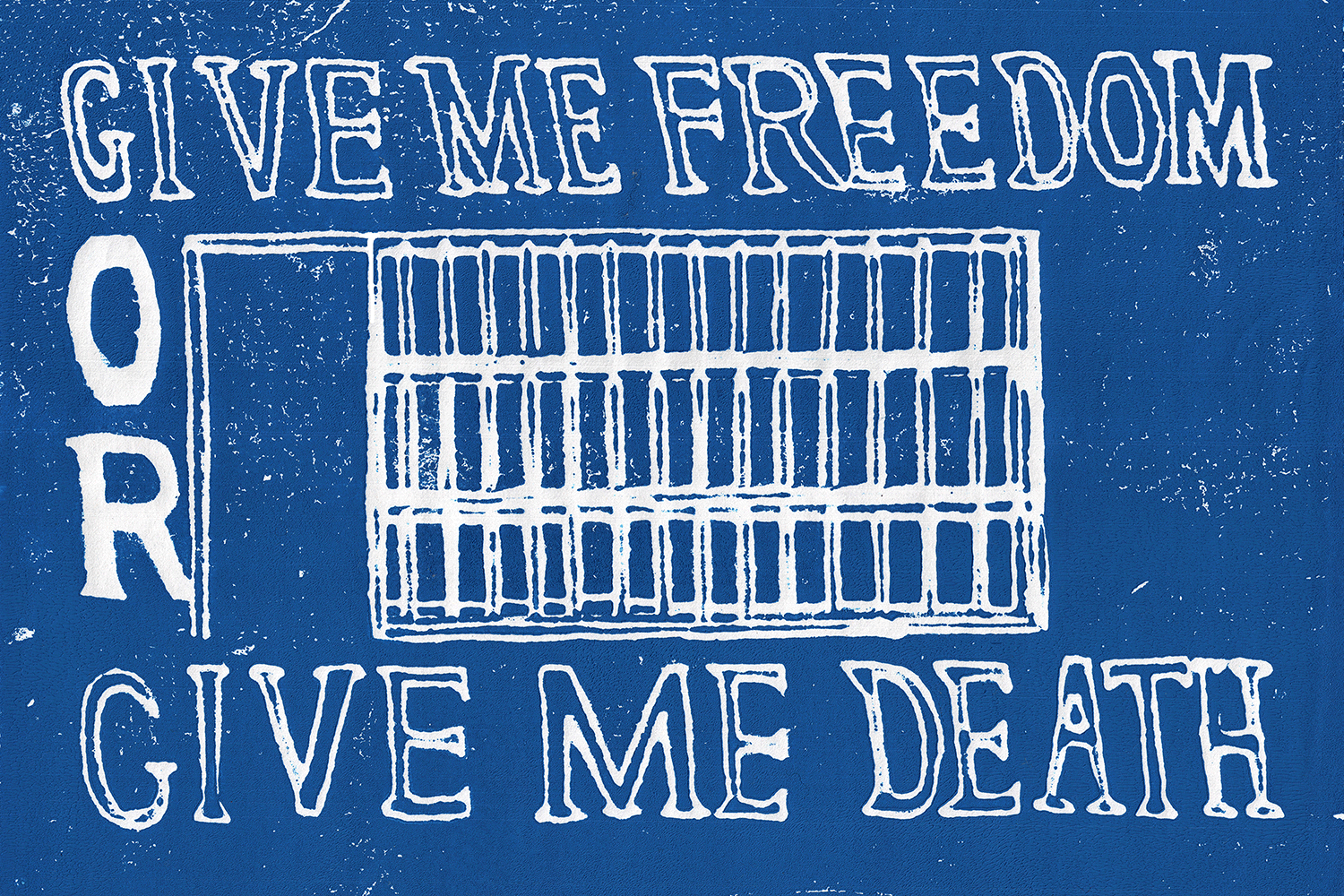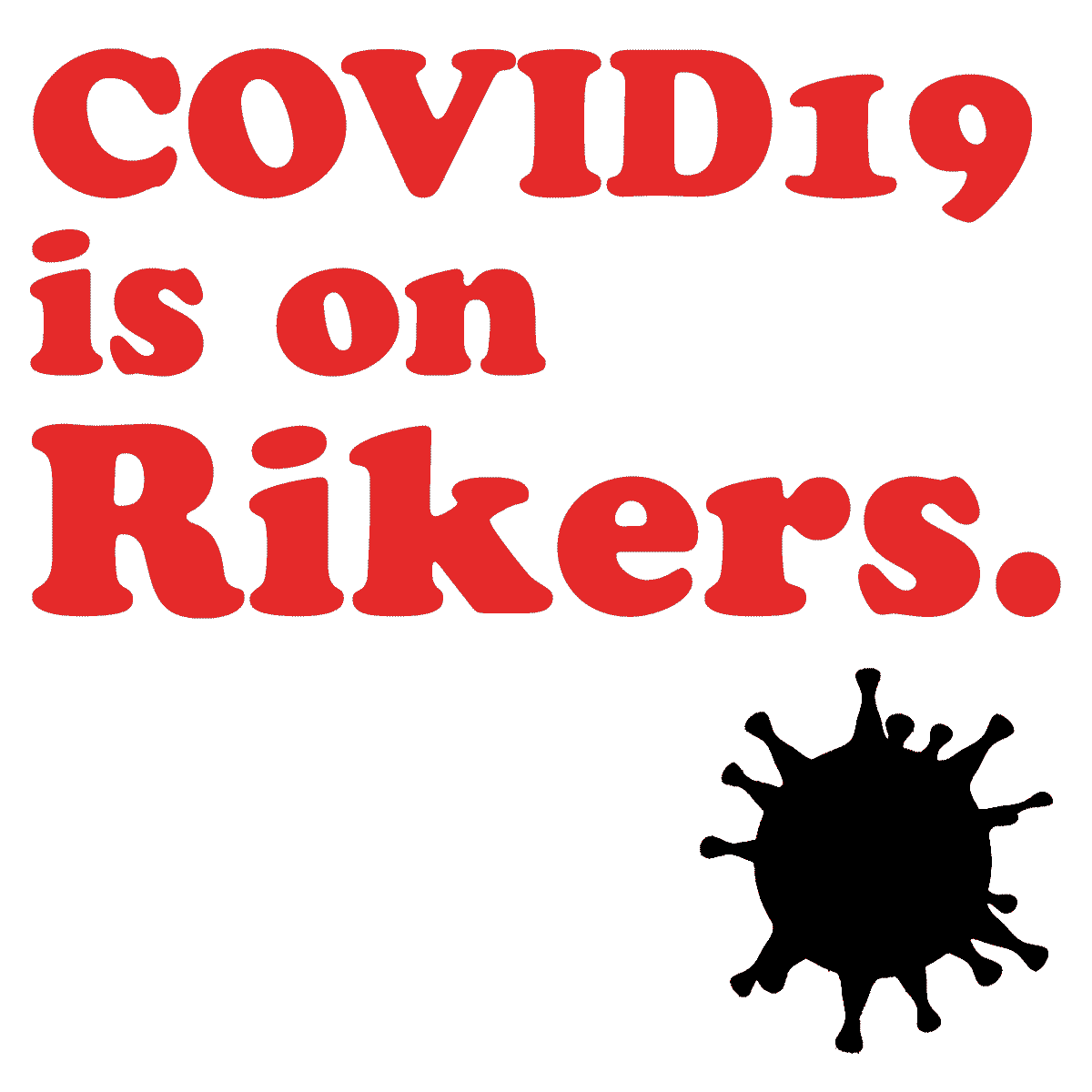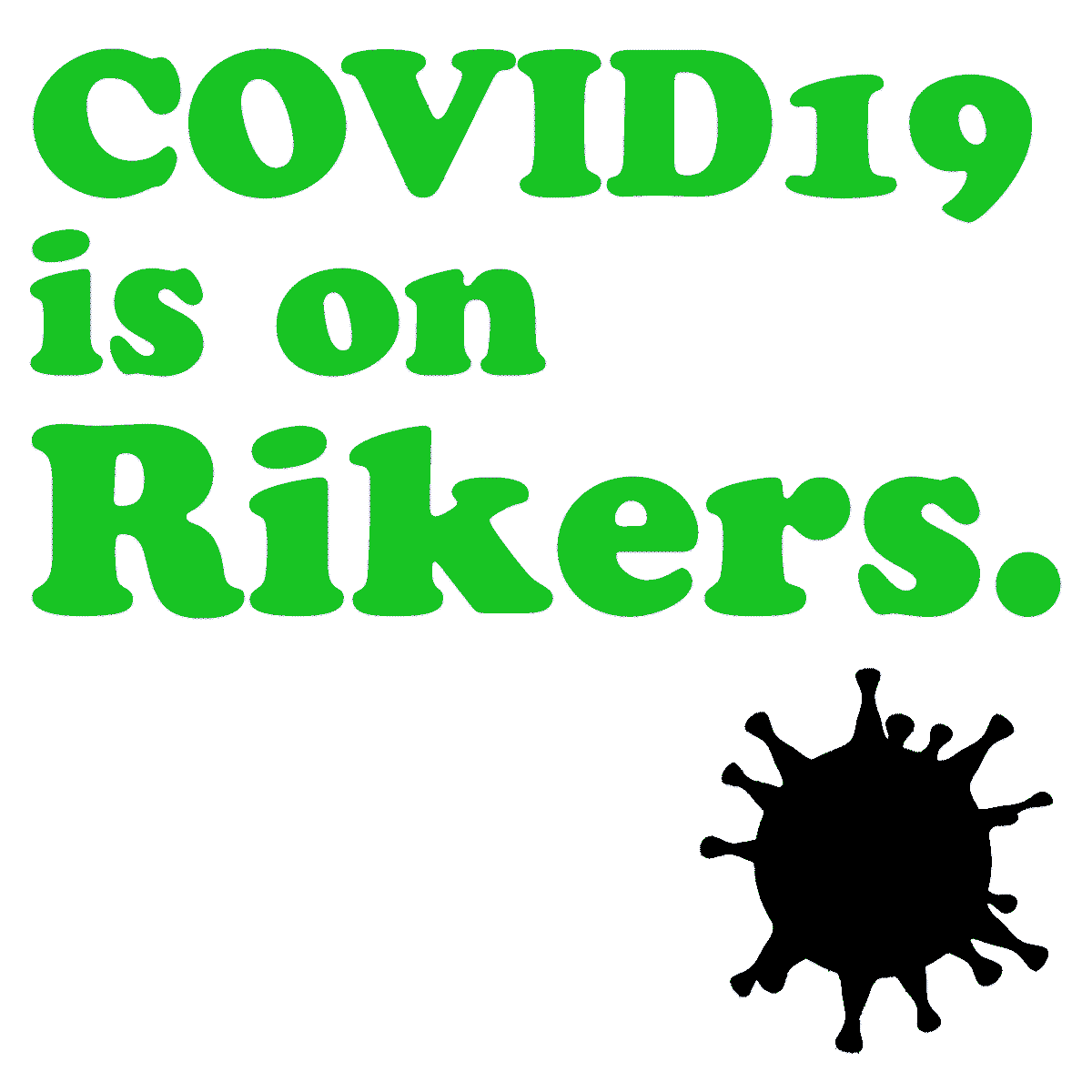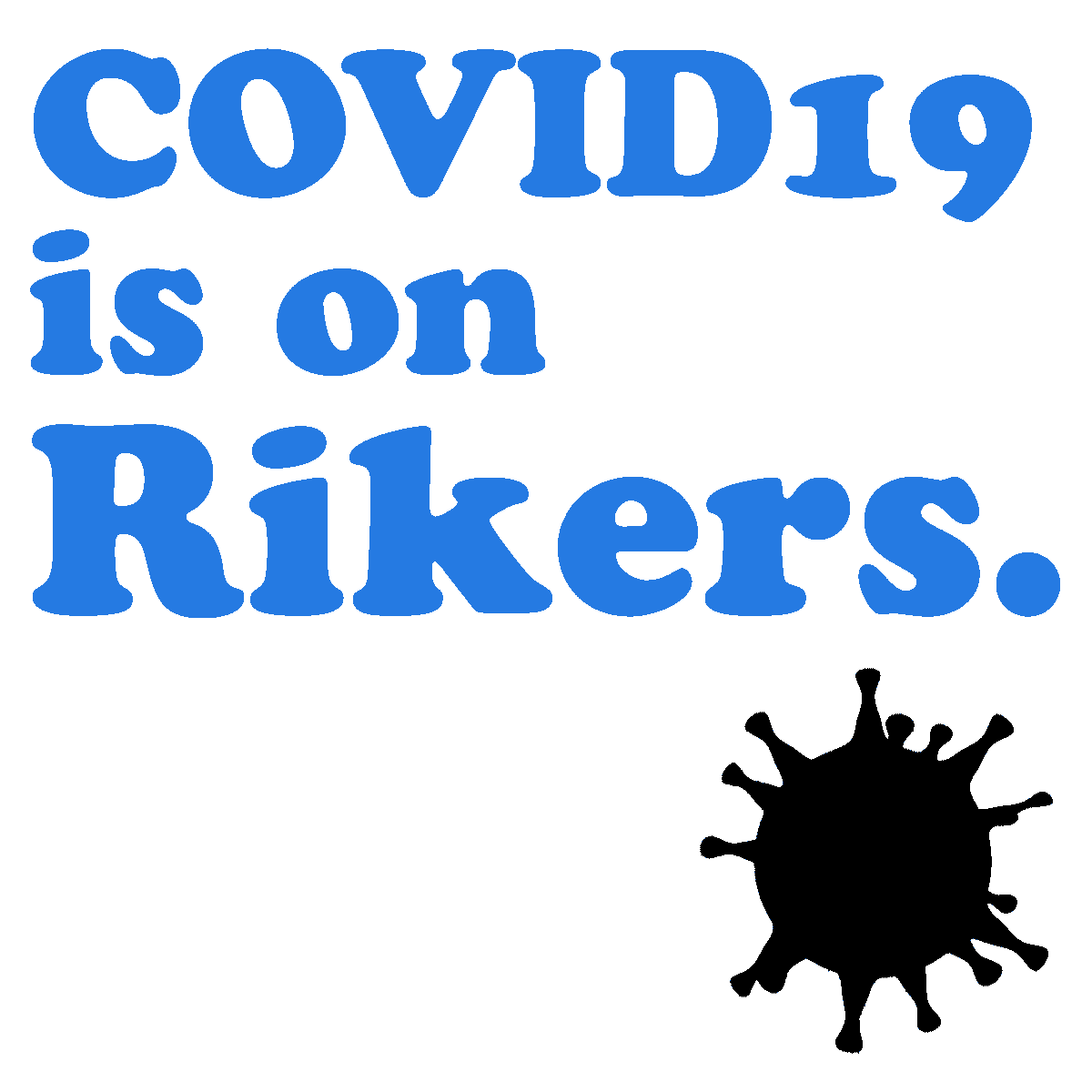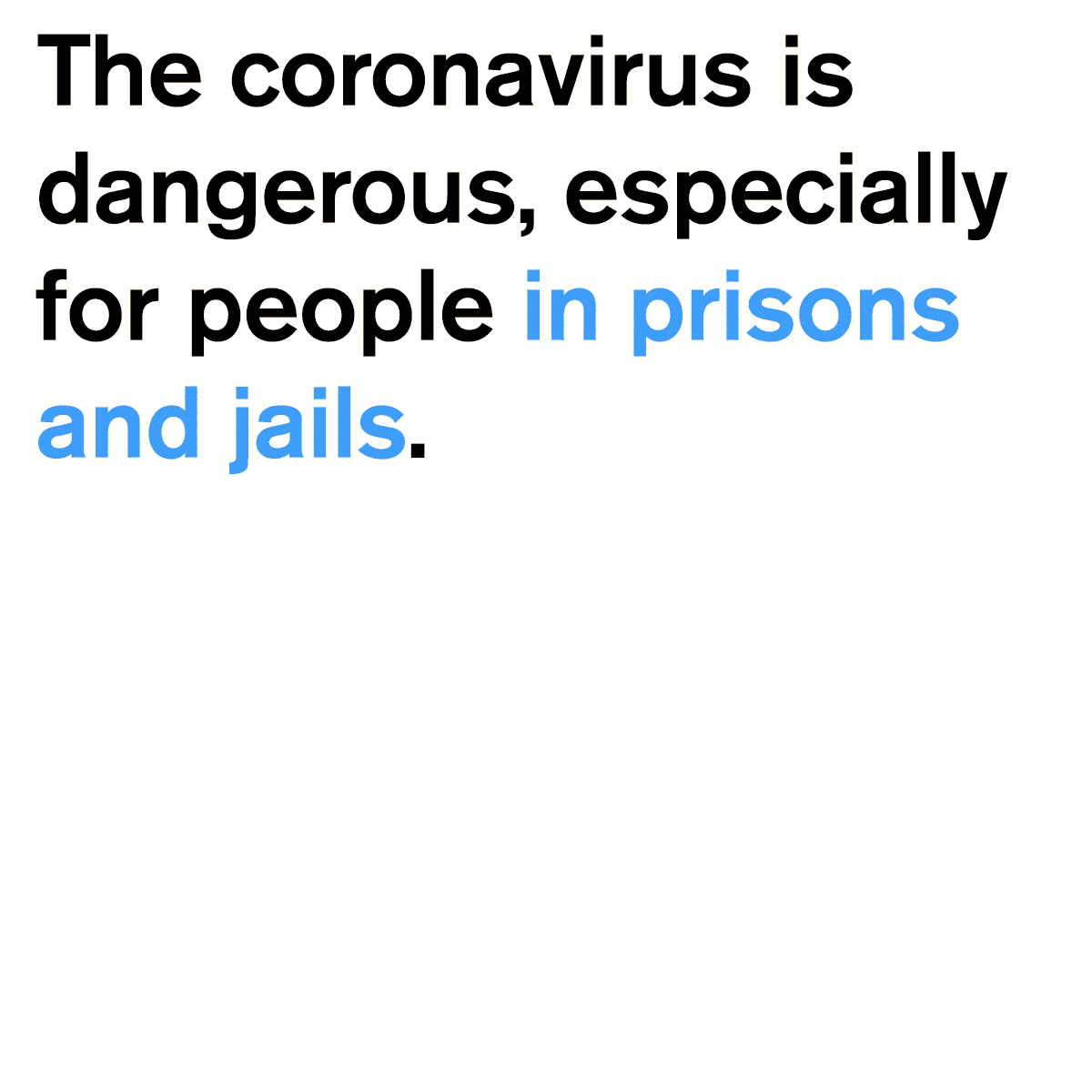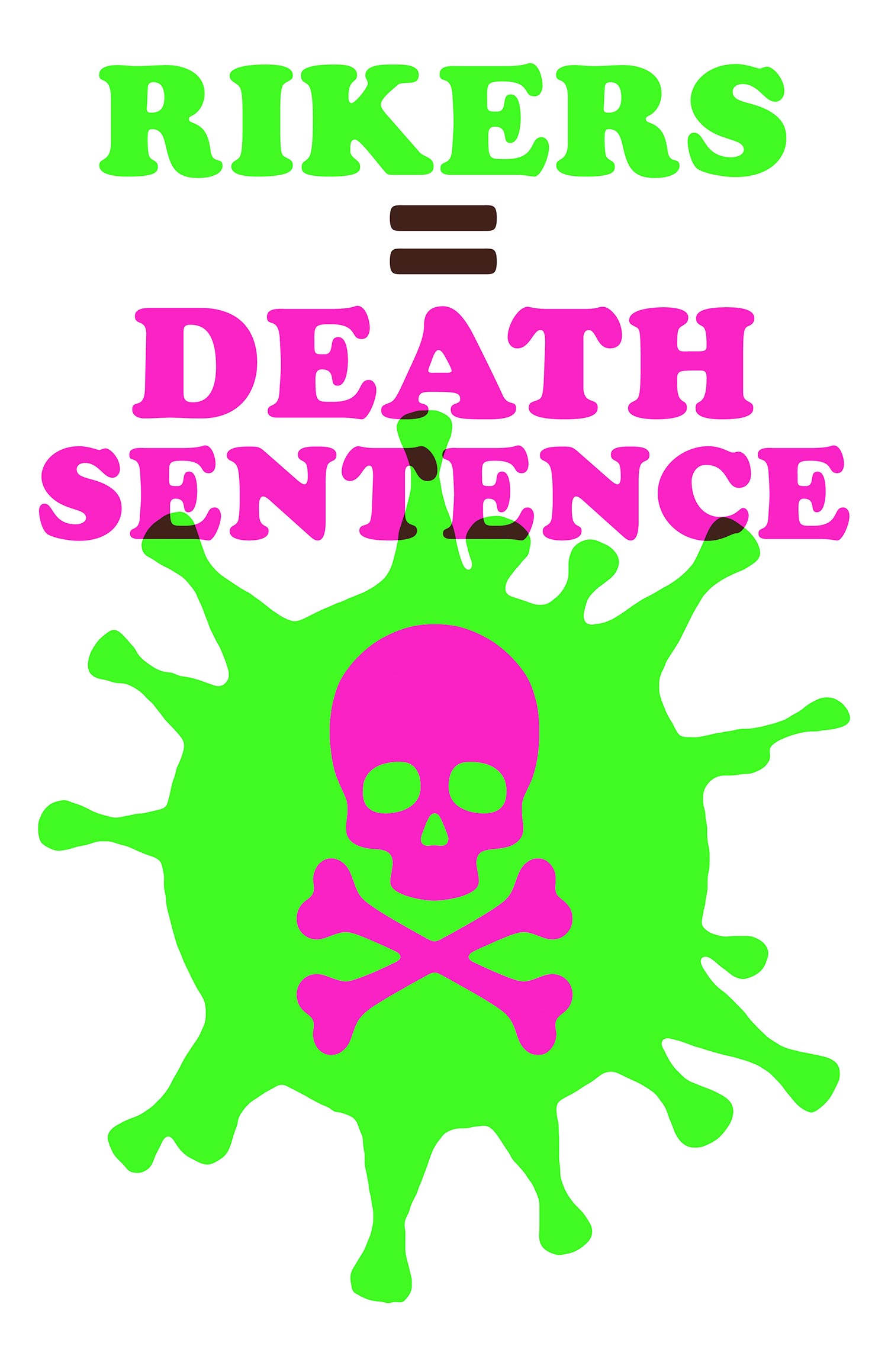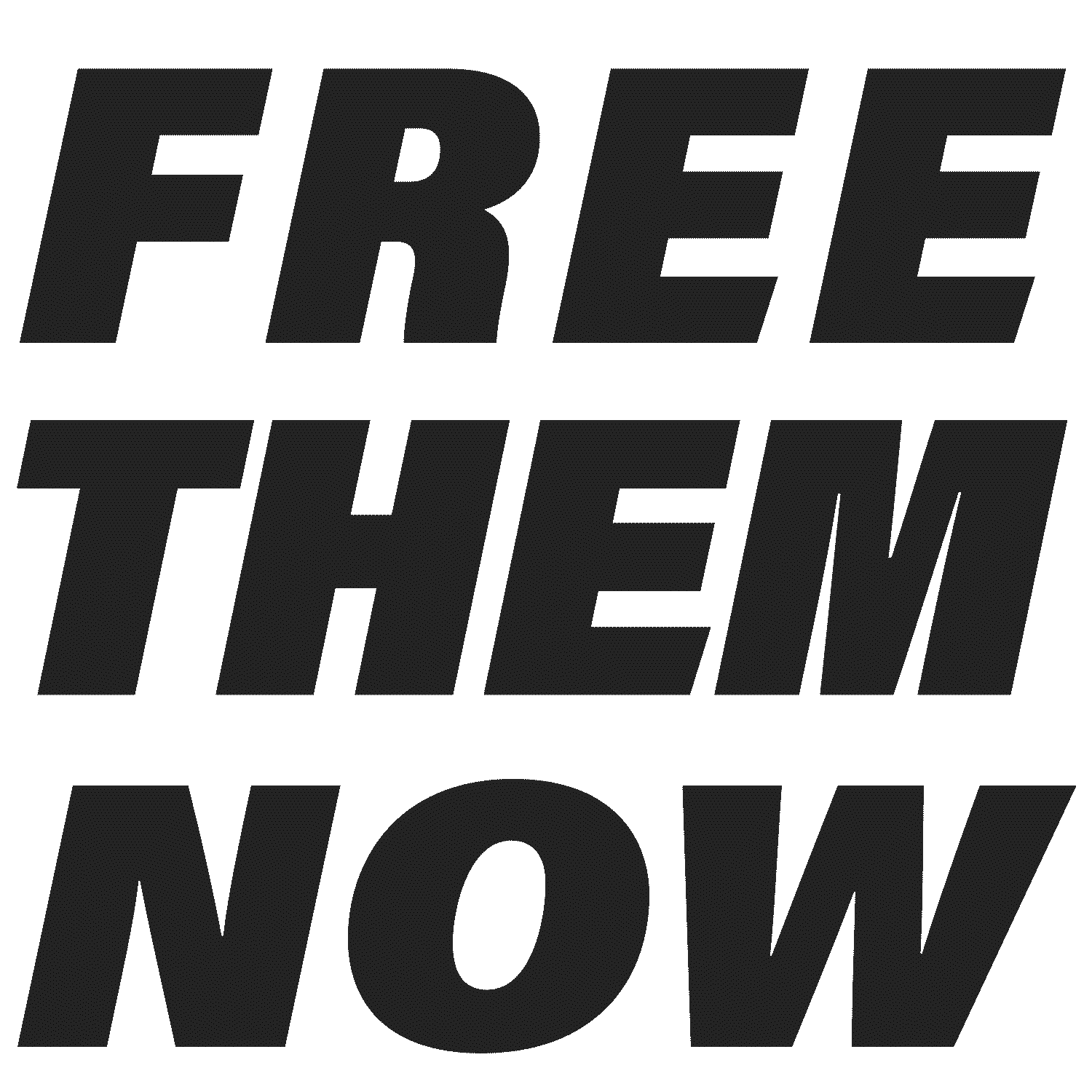 And here are some older works from the Justseeds graphics page that could be useful for constructing new ones now: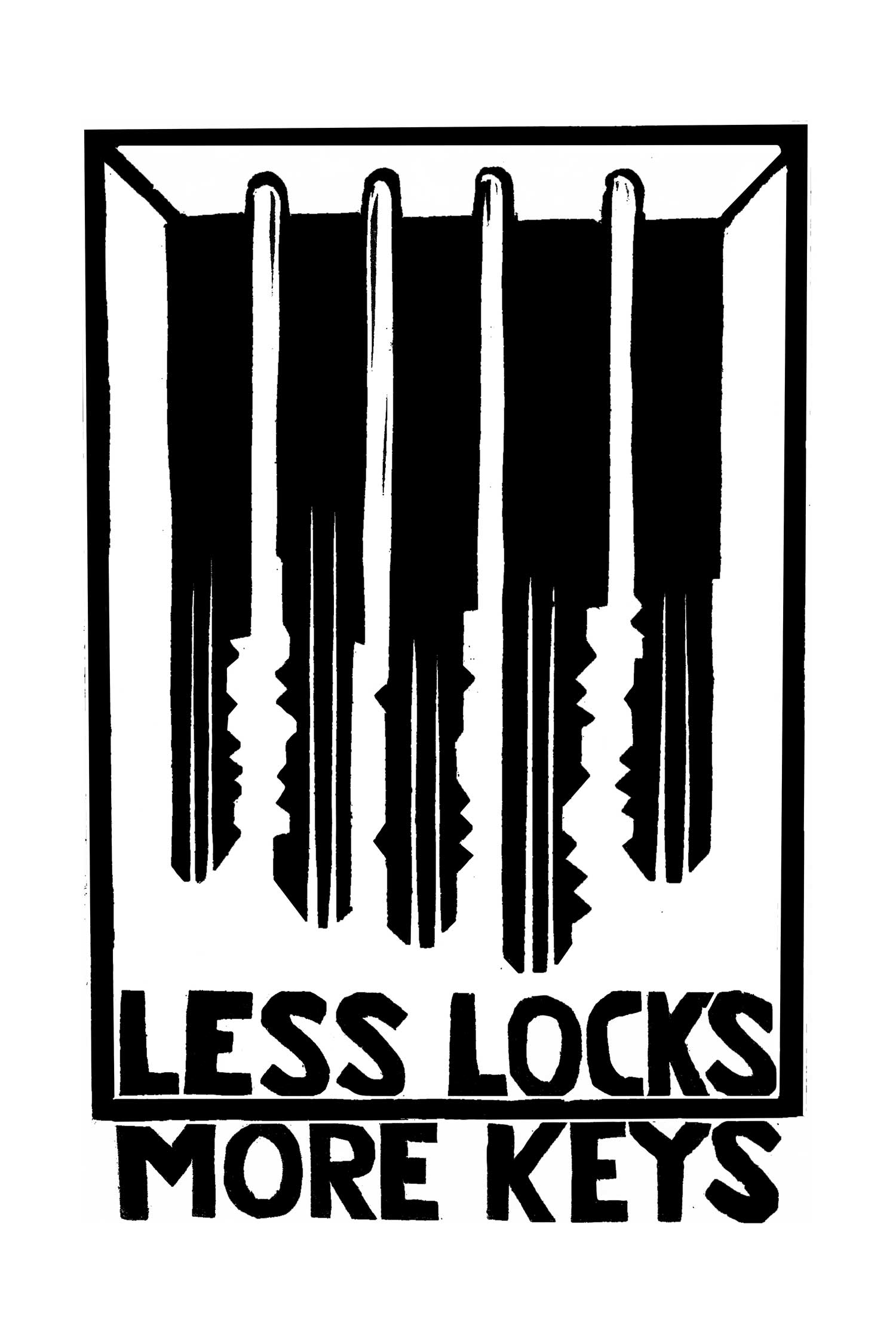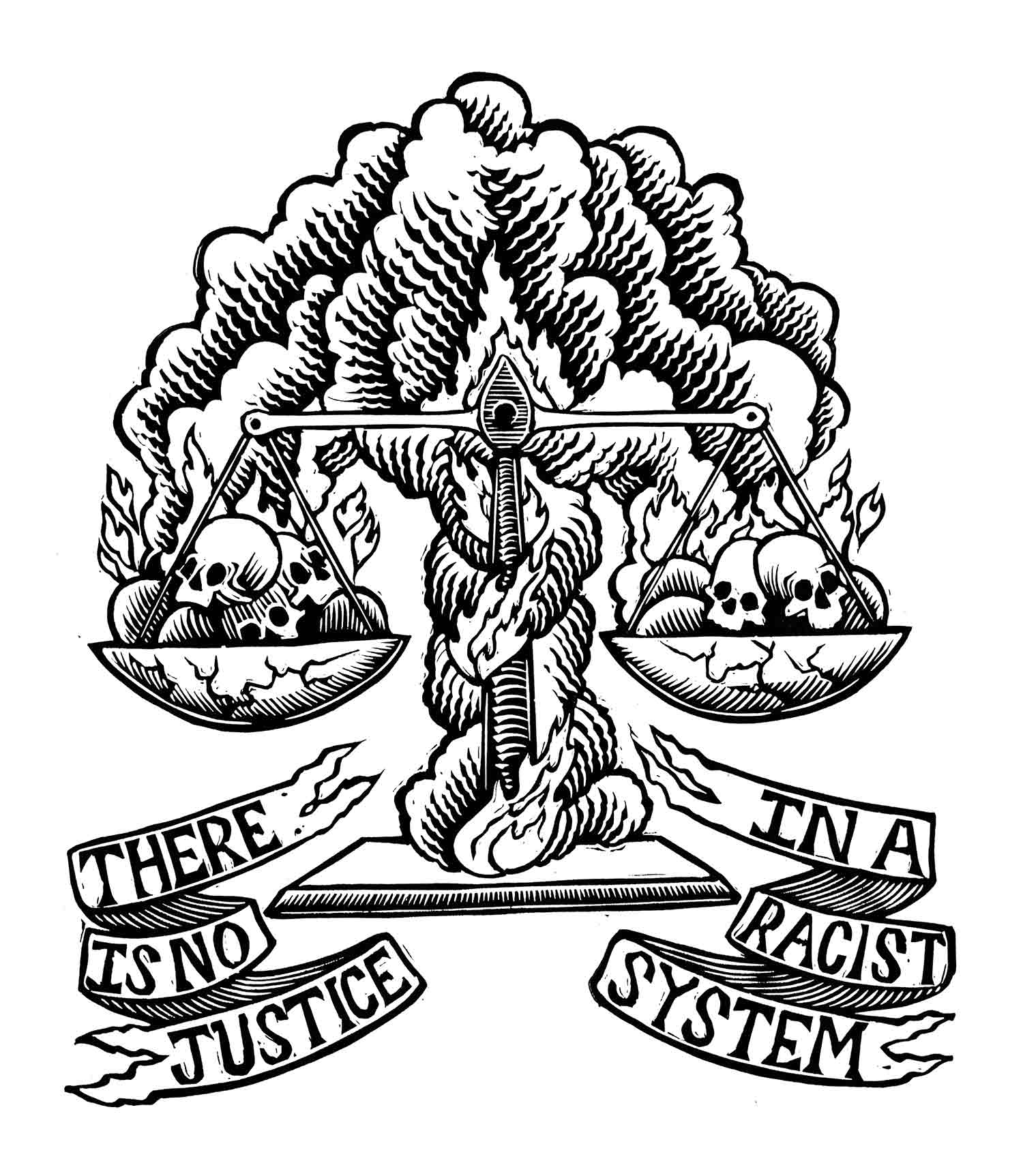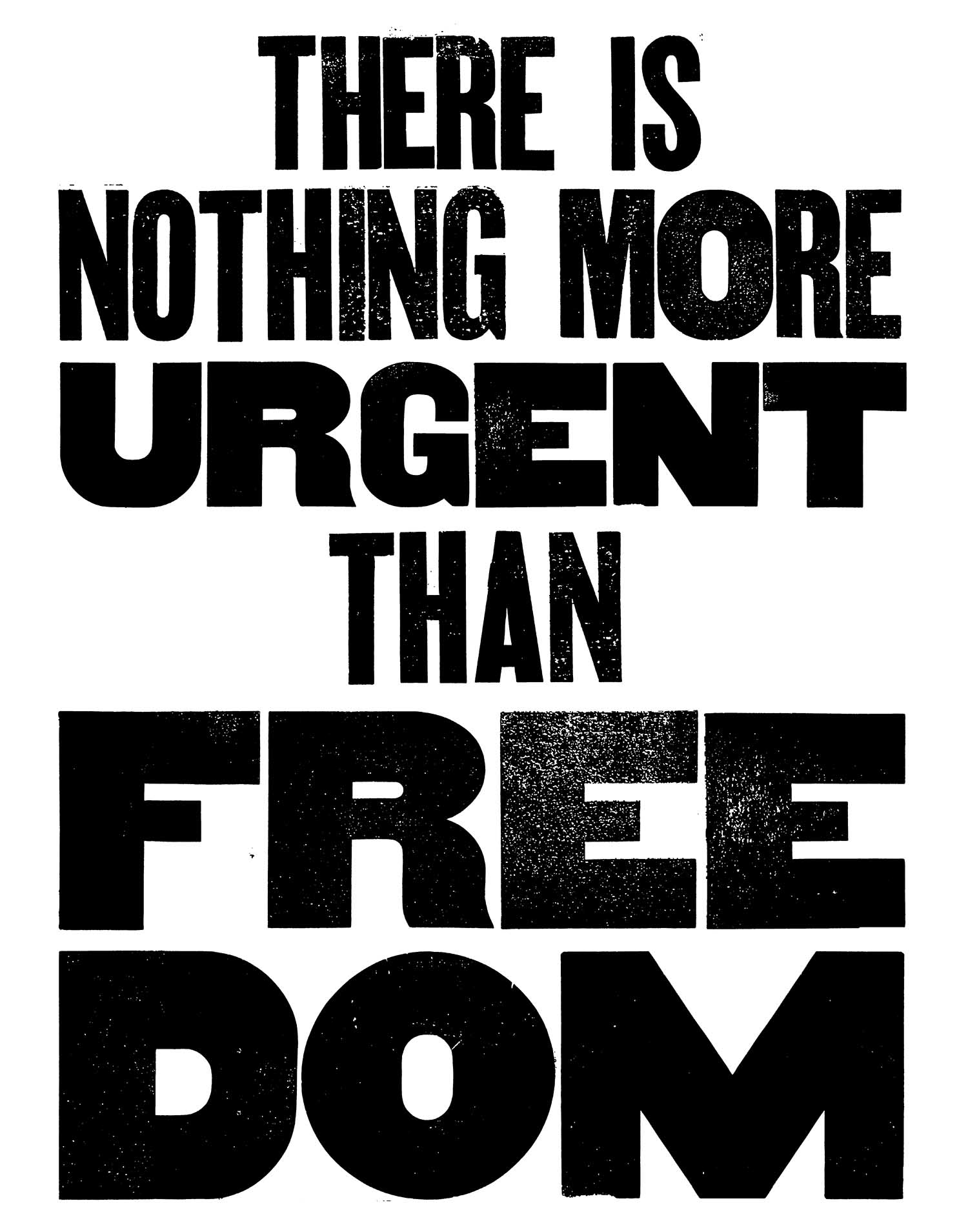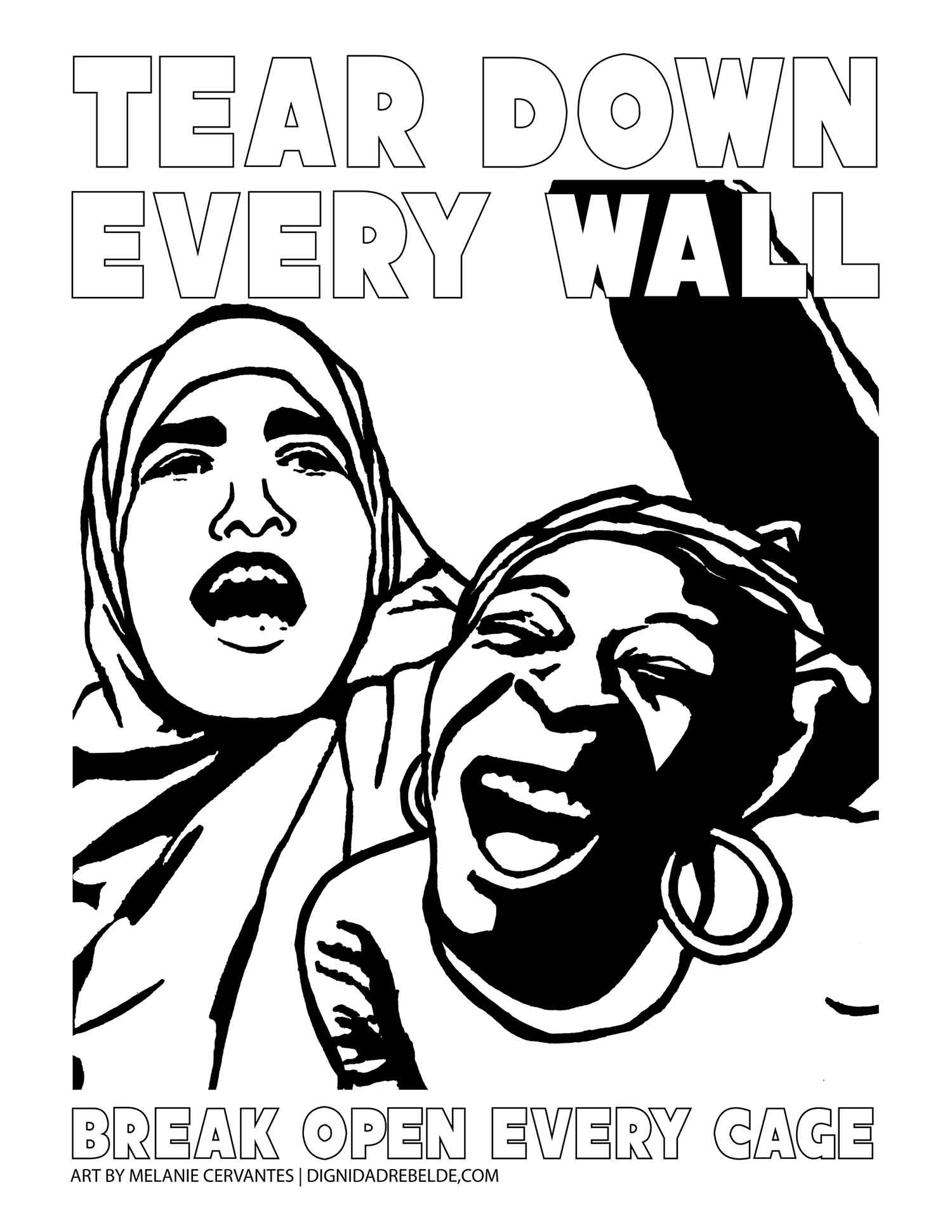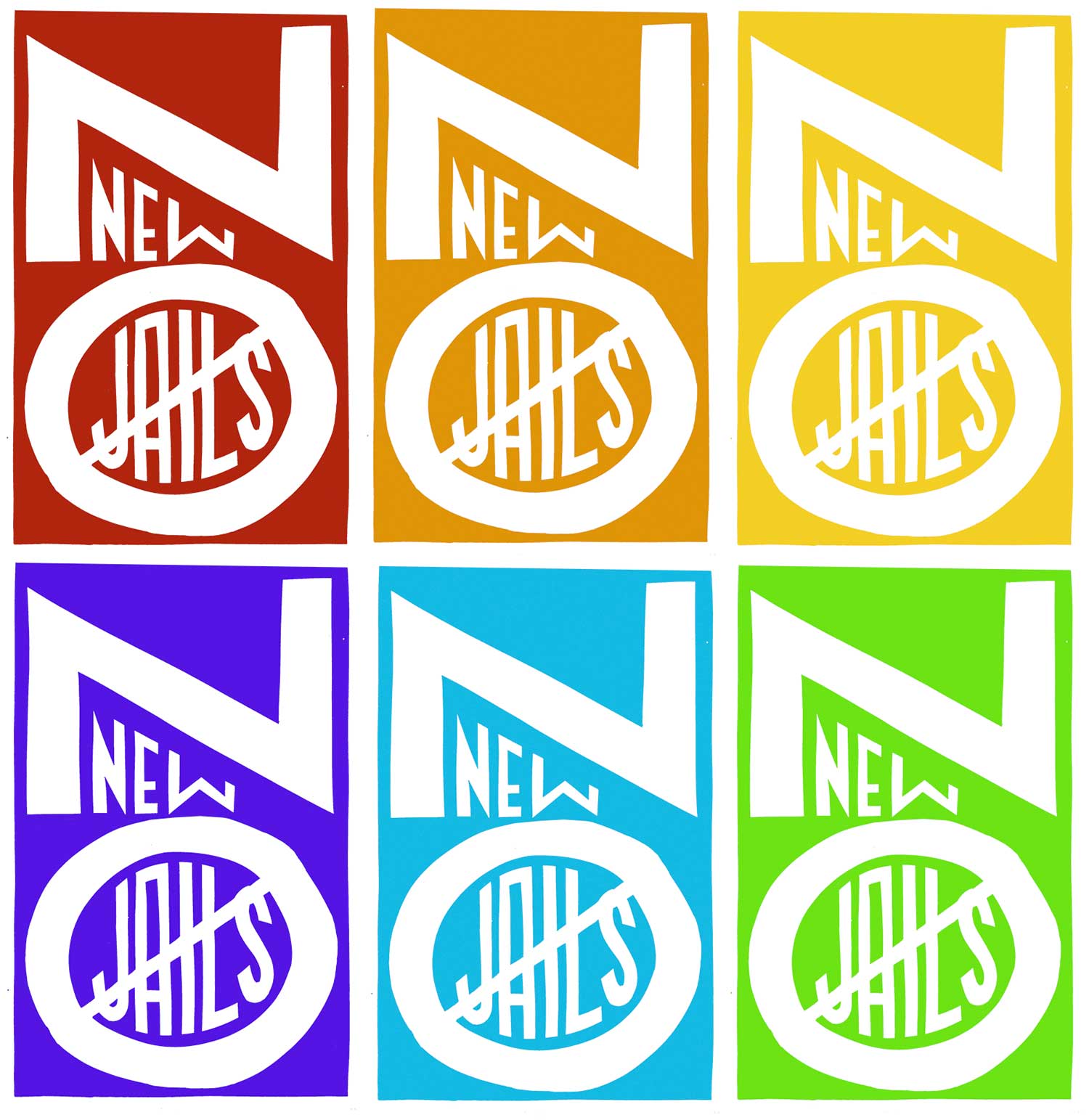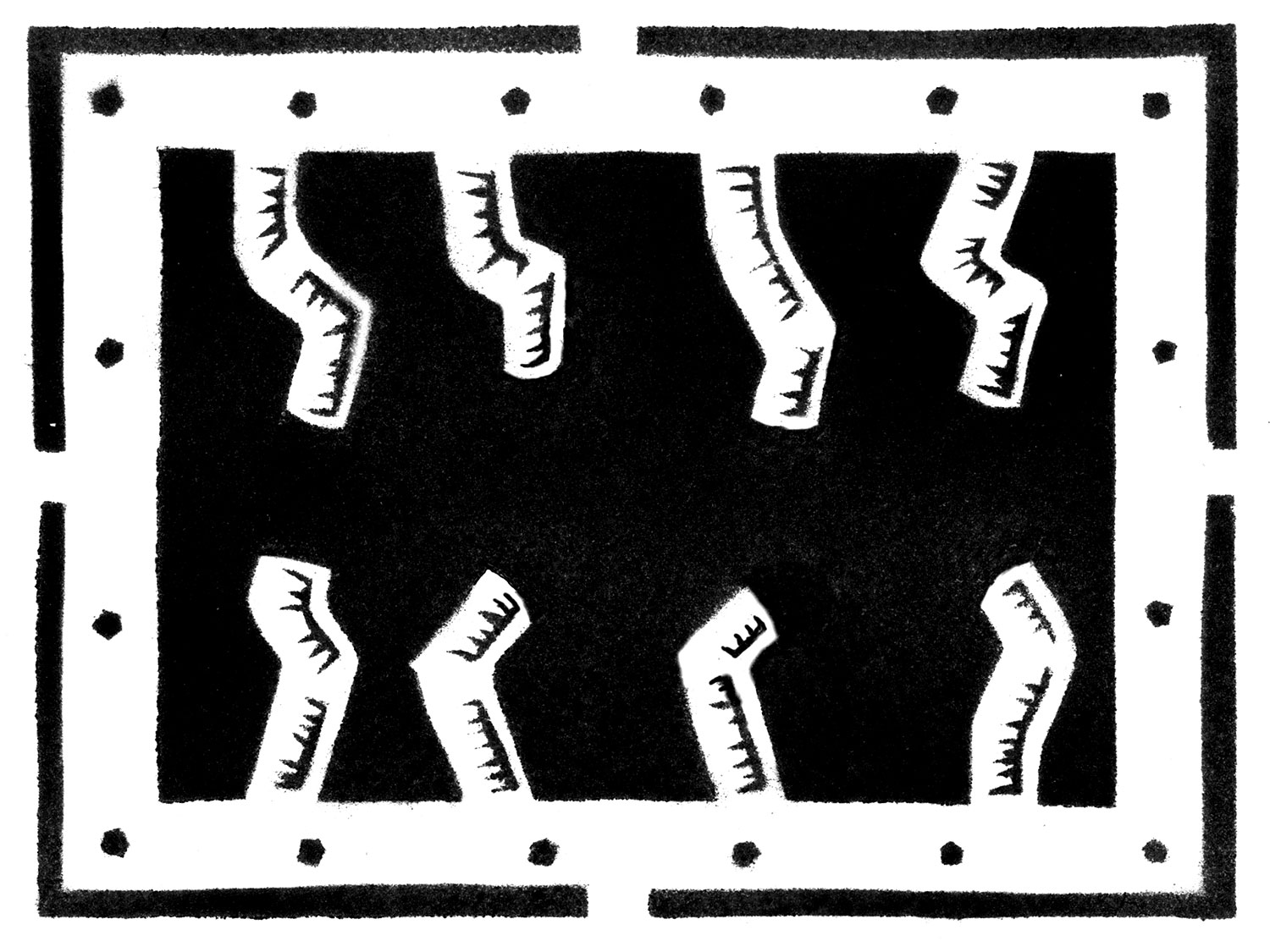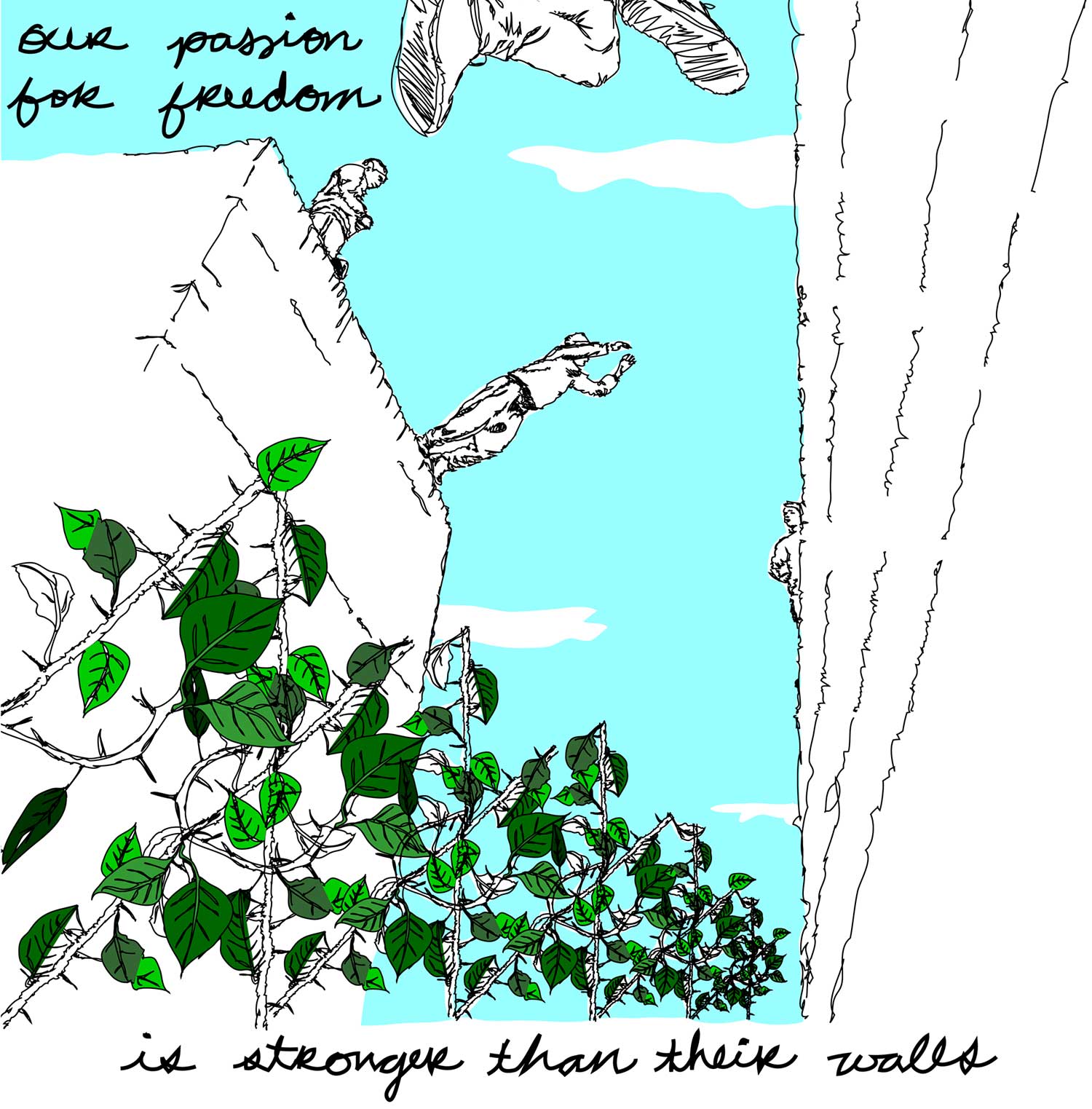 Stay tuned next week for a care package of graphics focused on the upcoming May 1st rent freeze/strike!

And if you are a graphics maker, and want your work included here, send it to us!