A lot of us and our neighbors are already not paying rent, and dozens of tenants organizations around the country are building tenant power to enact rent freezes, or generate widespread participation in rent strikes. Remember, the government is bailing out landlords with mortgage forgiveness, but has offered nothing of the sort to renters. This week's Justseeds graphics care package is our small gesture of support to everyone out their fighting to keep their apartments under terrible strain and circumstance. Let's not just get free rent for a couple months, but build real power for renters, and start to tip the balance on this developer/landlord driven nightmare controlling our cities and towns.

The package has some amazing work in, this time from 17 artists and designers. We've tried to link their names to sites to get more info (and list their locales) but since this has been rushed out, we apologize for any imperfect info! In addition, many of the graphics are available in multiple formats, color schemes, or languages, so download the .zip file to get the full 56 files! Gammy Alvarez (NYC), Blanco (Brooklyn), N.O. Bonzo (Portland, OR), Carr0000t (UK), John Flessiner (Milwaukee), Christeen Francis (Montreal), Paul Kjelland (Milwaukee), June LS (Bay Area), Josh MacPhee (Brooklyn), Fernando Martí (San Francisco), NO! Incorporated (Portland, OR), Roger Peet (Portland, OR), Amanda Priebe (Berlin), The Pyramid School (US), Pete Railand (Milwaukee), Sue Simensky Bietila (Milwaukee), and Jenny Tran (CA)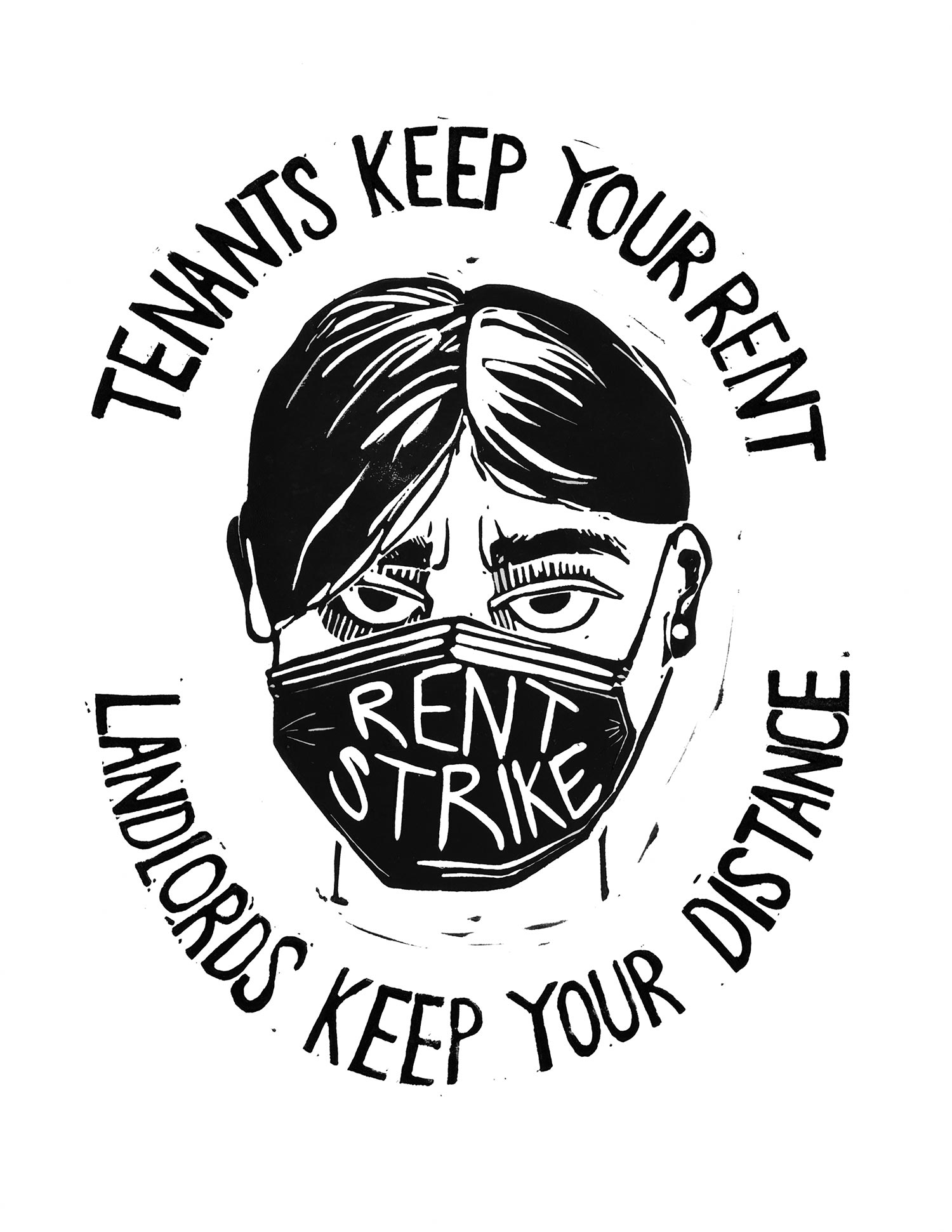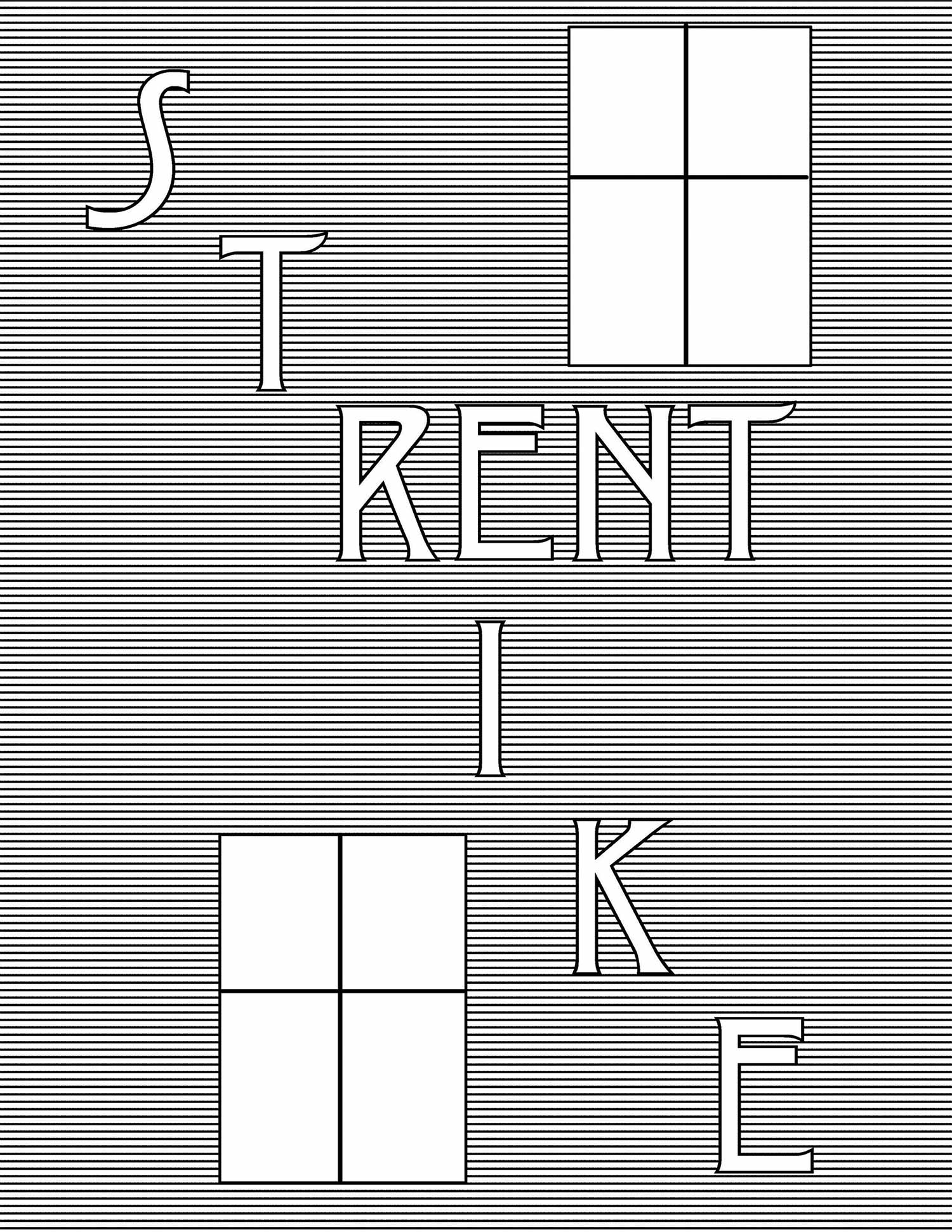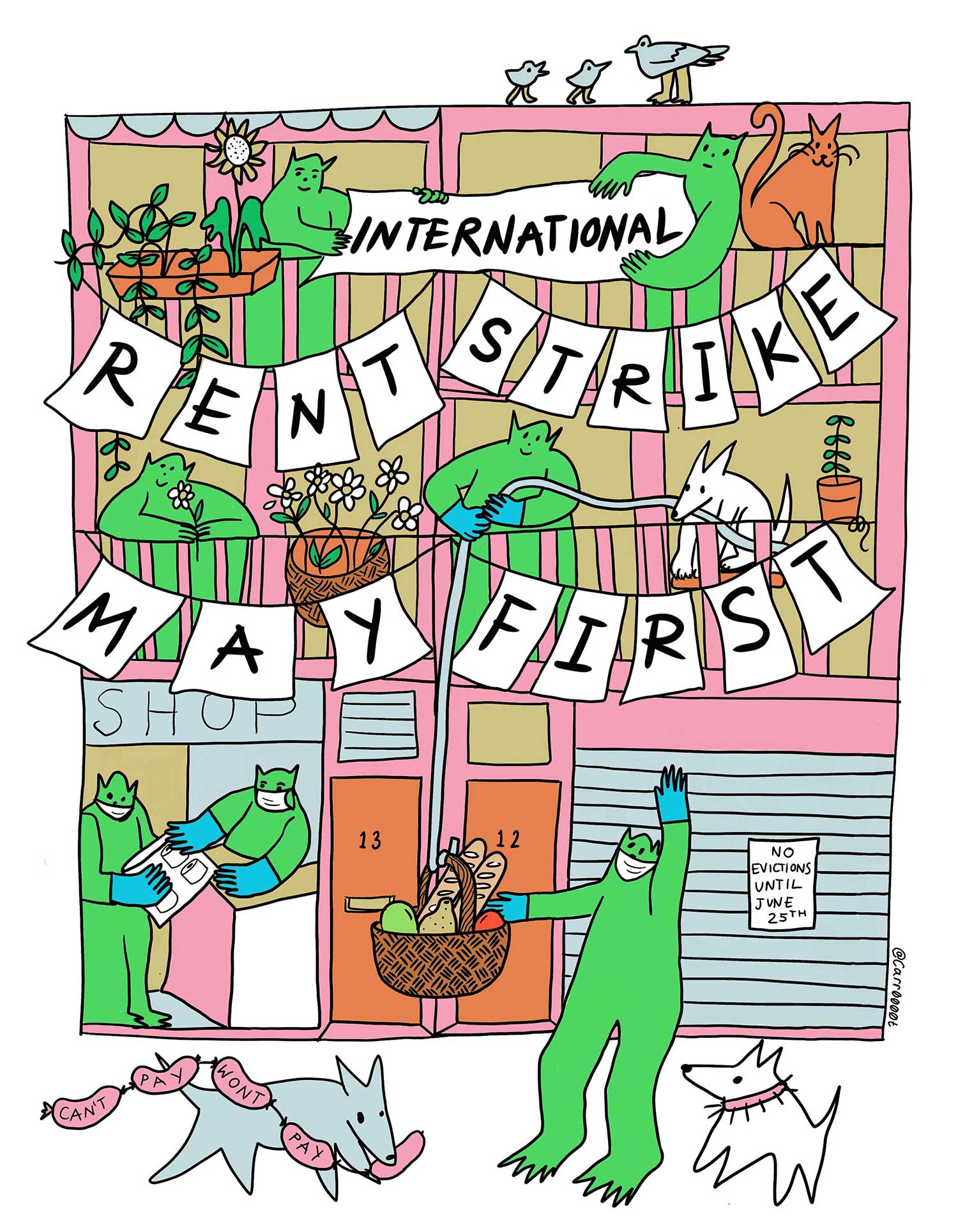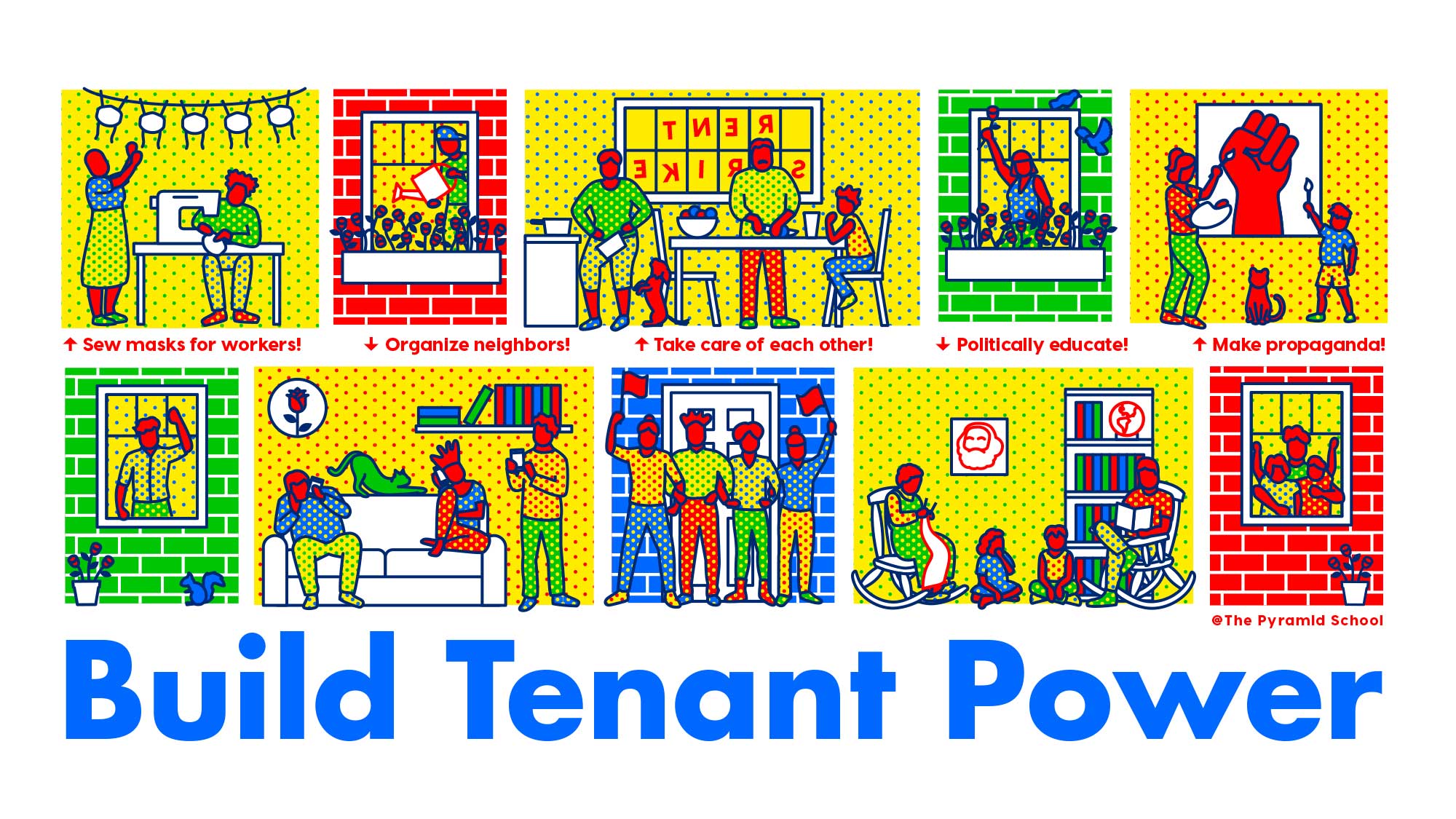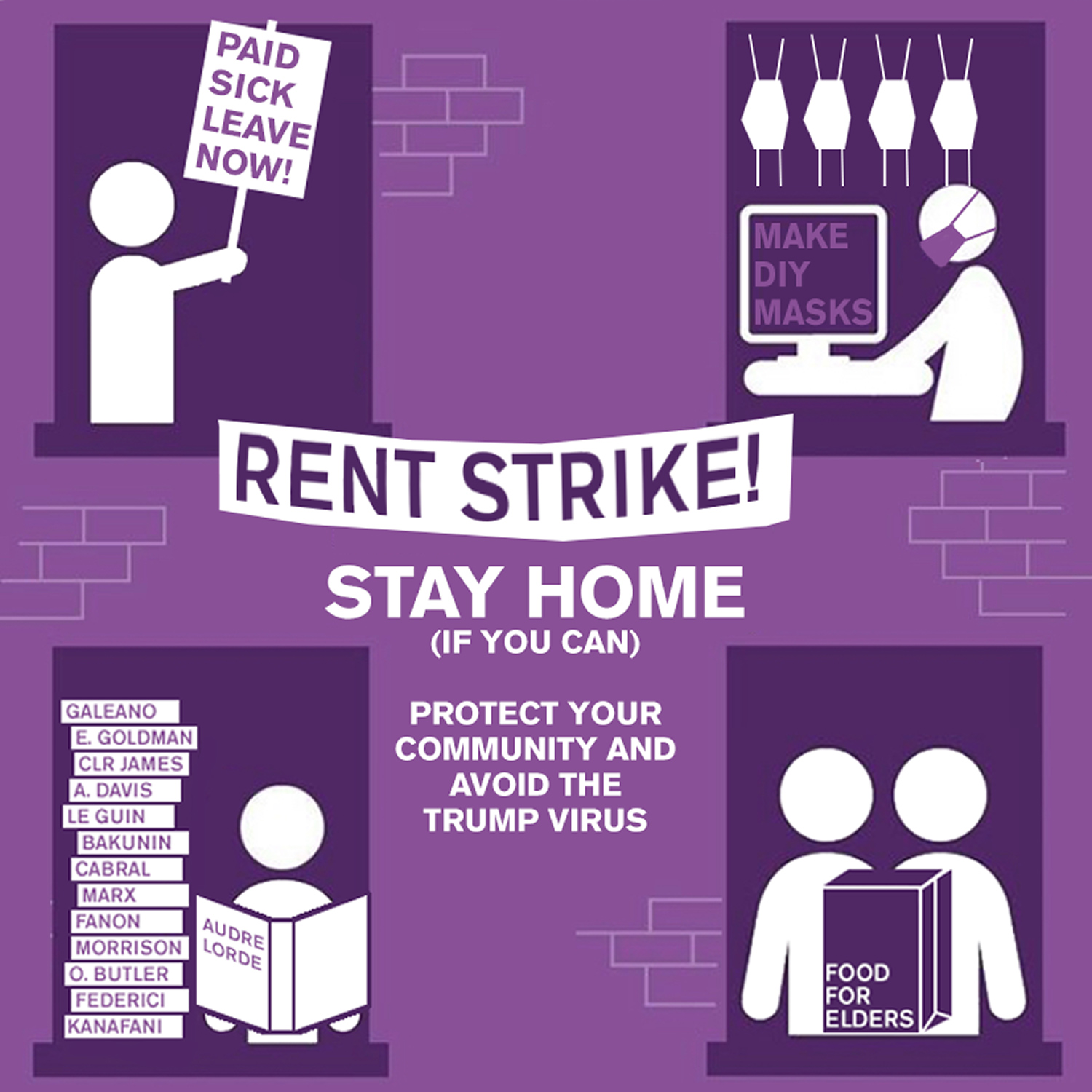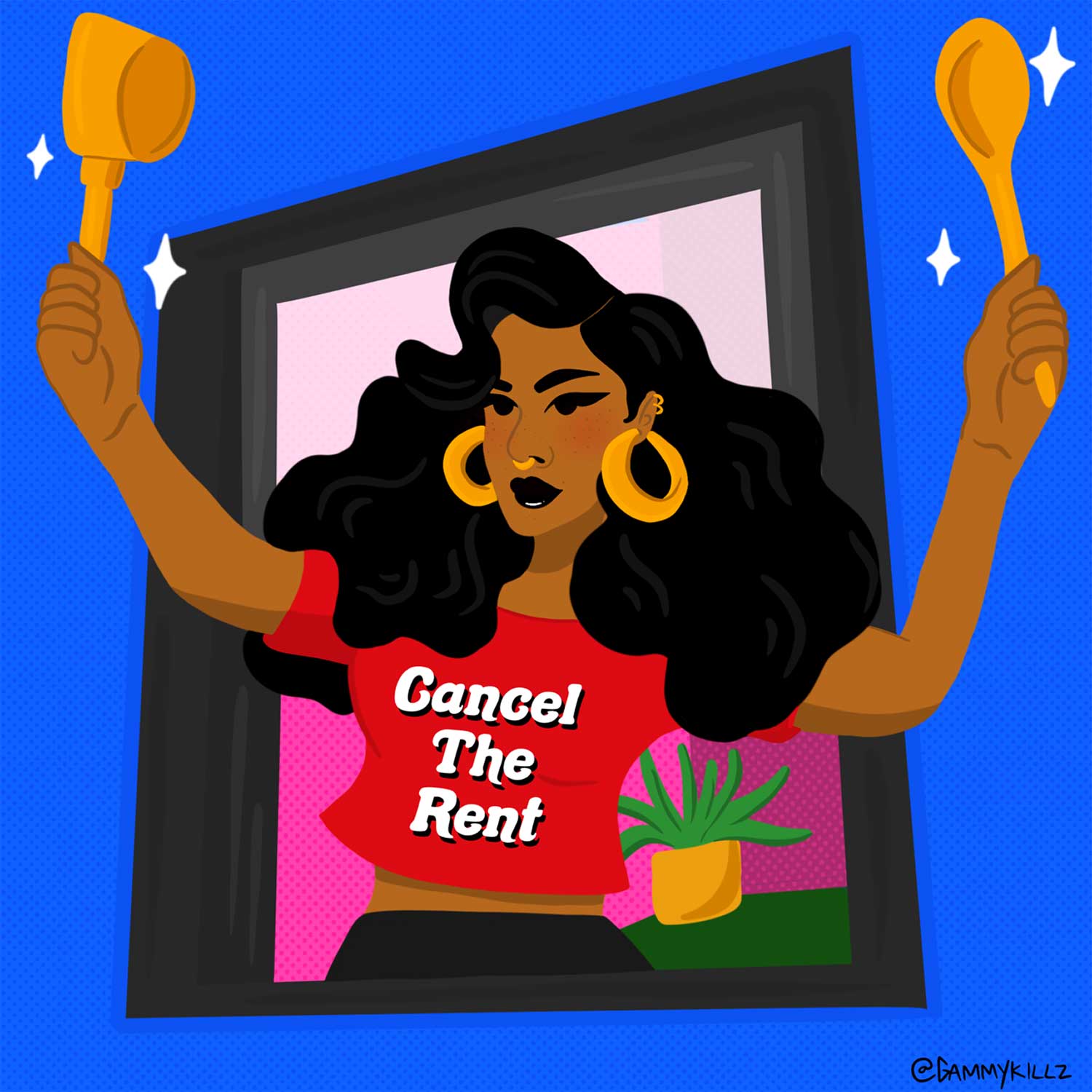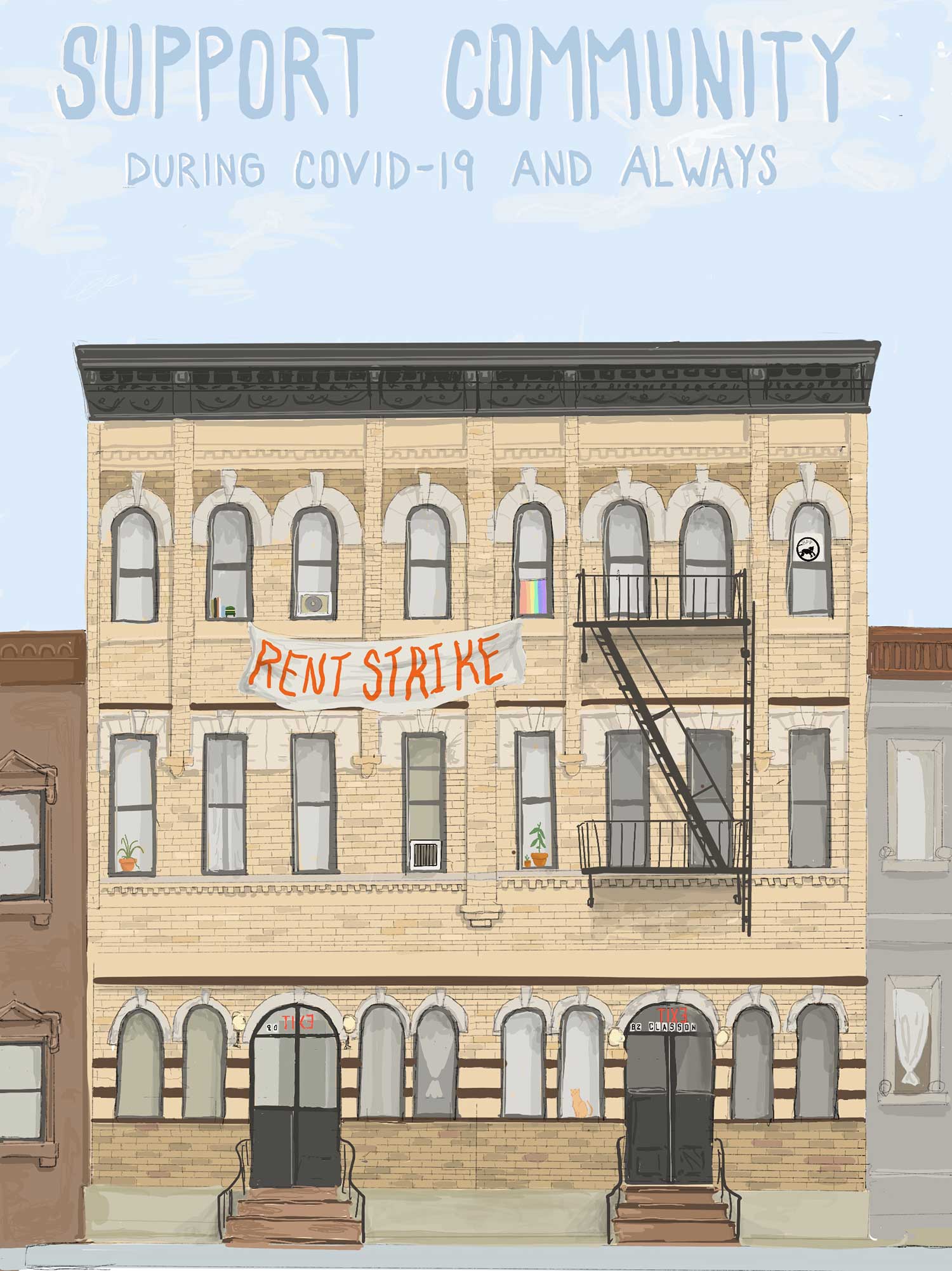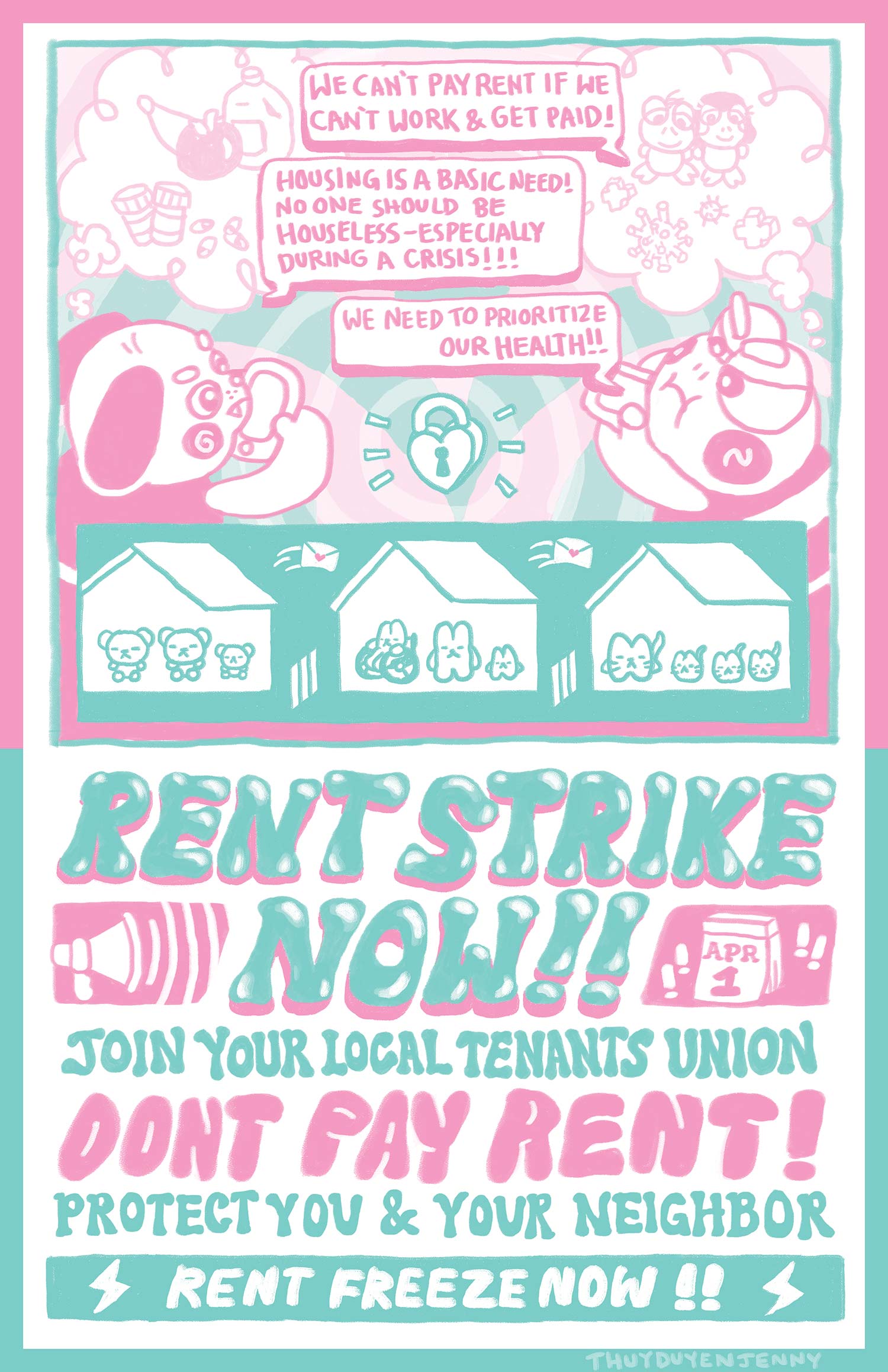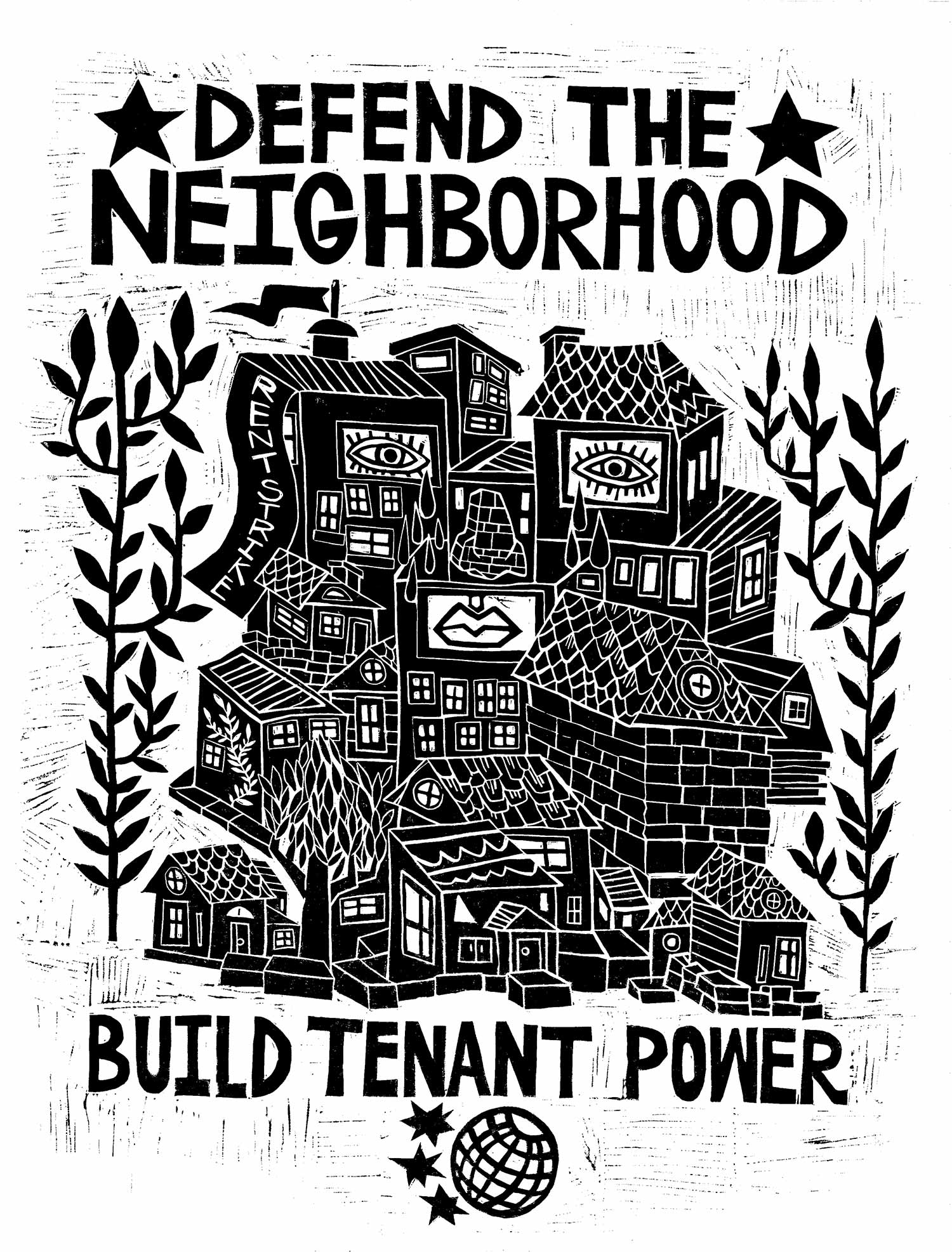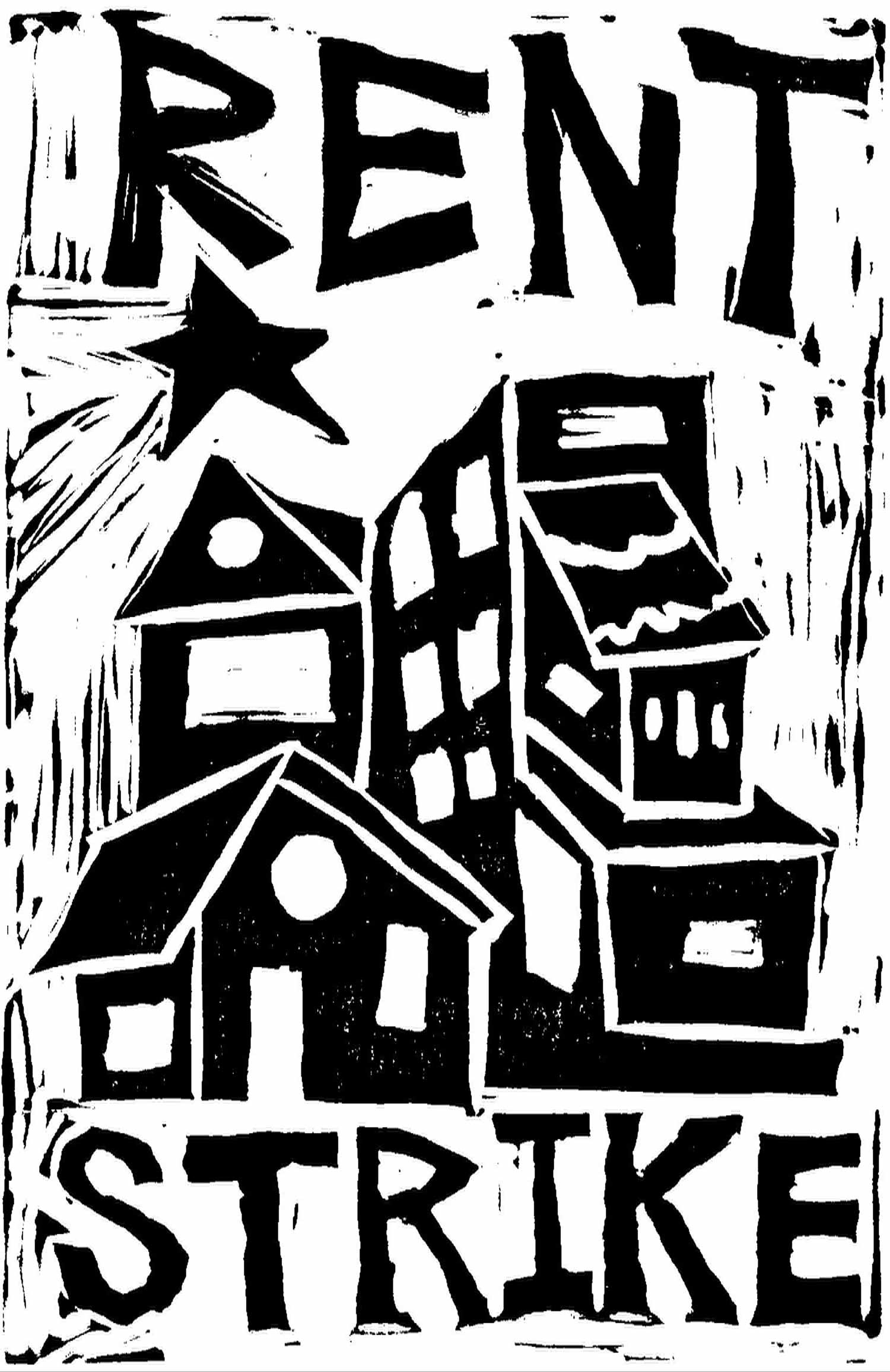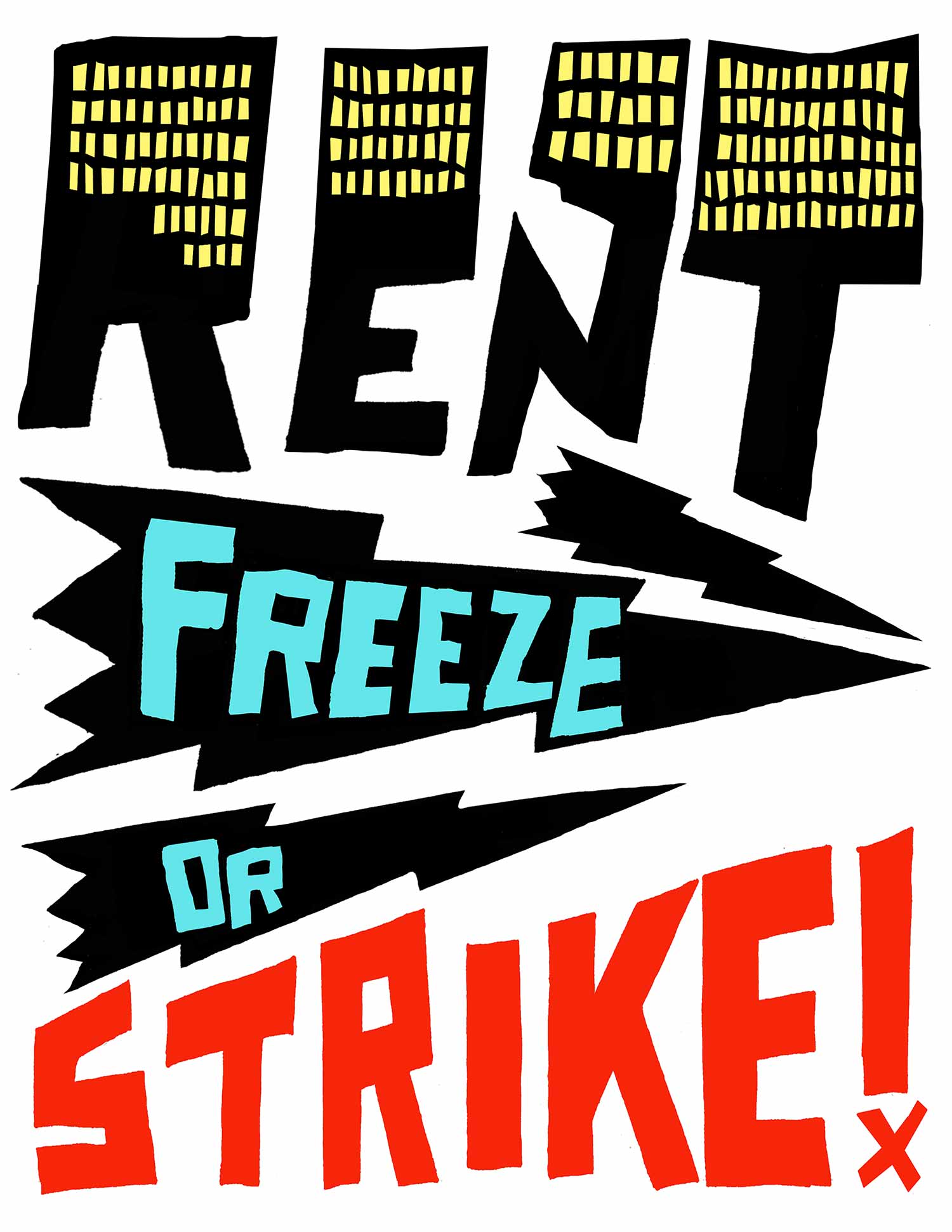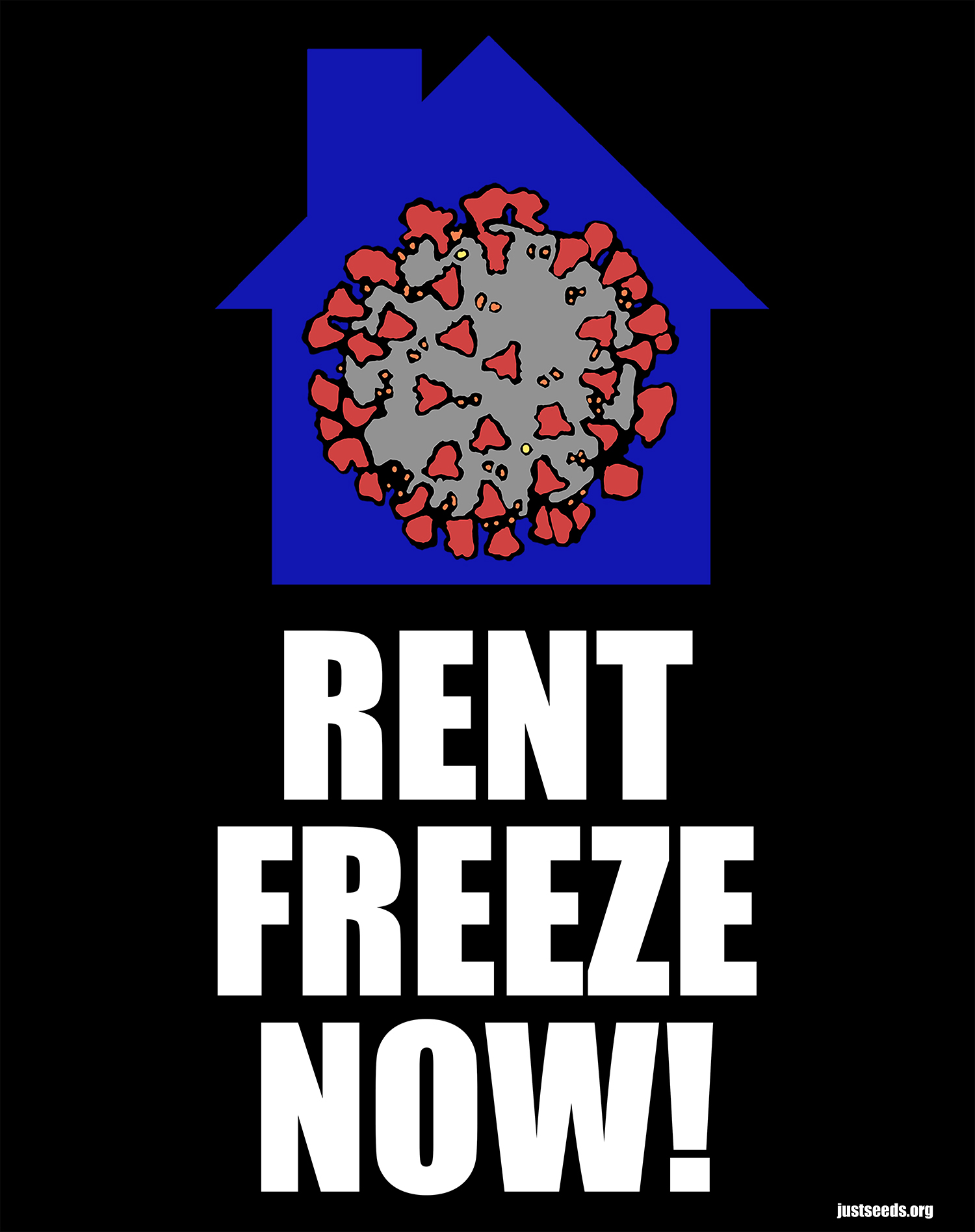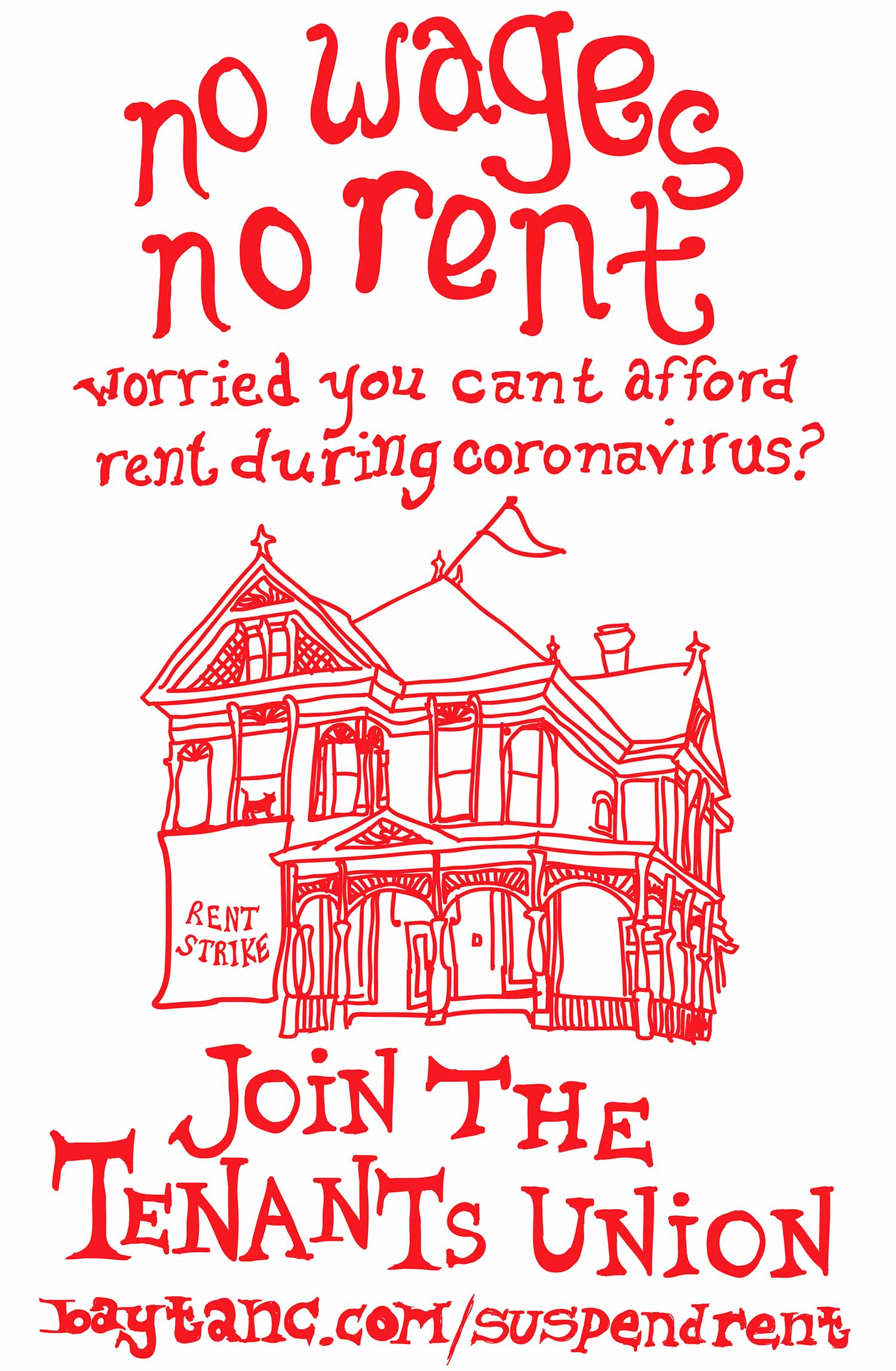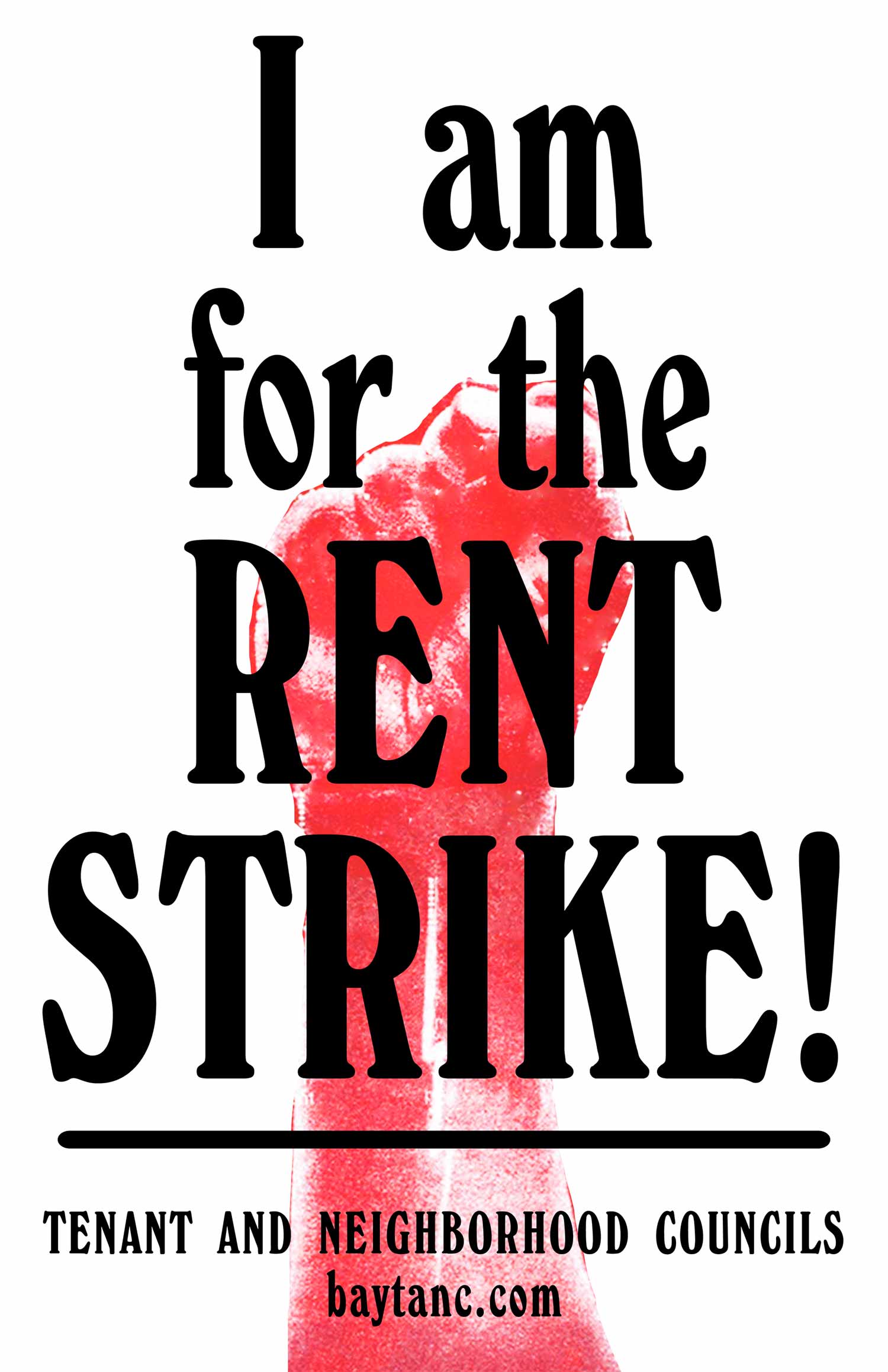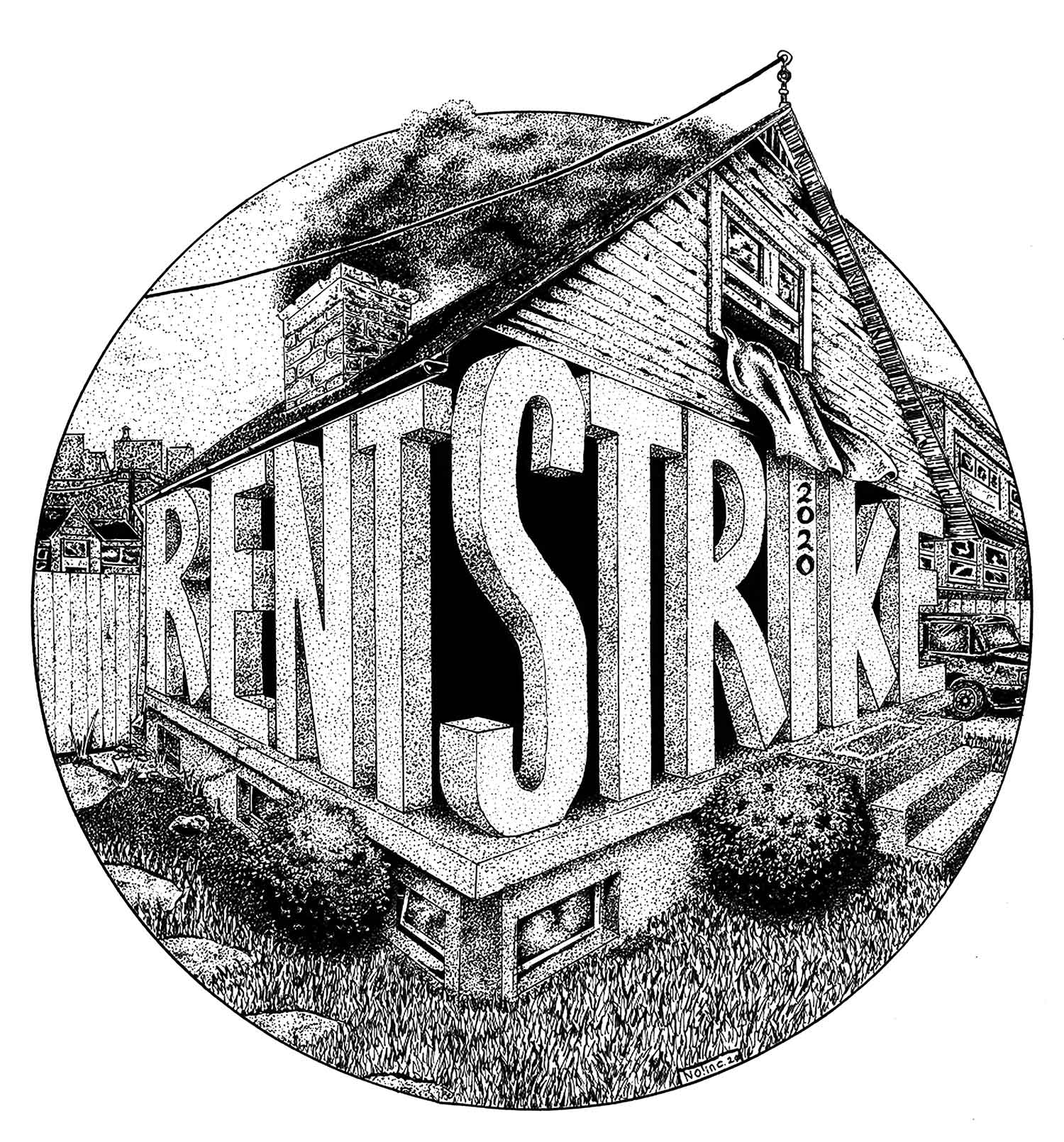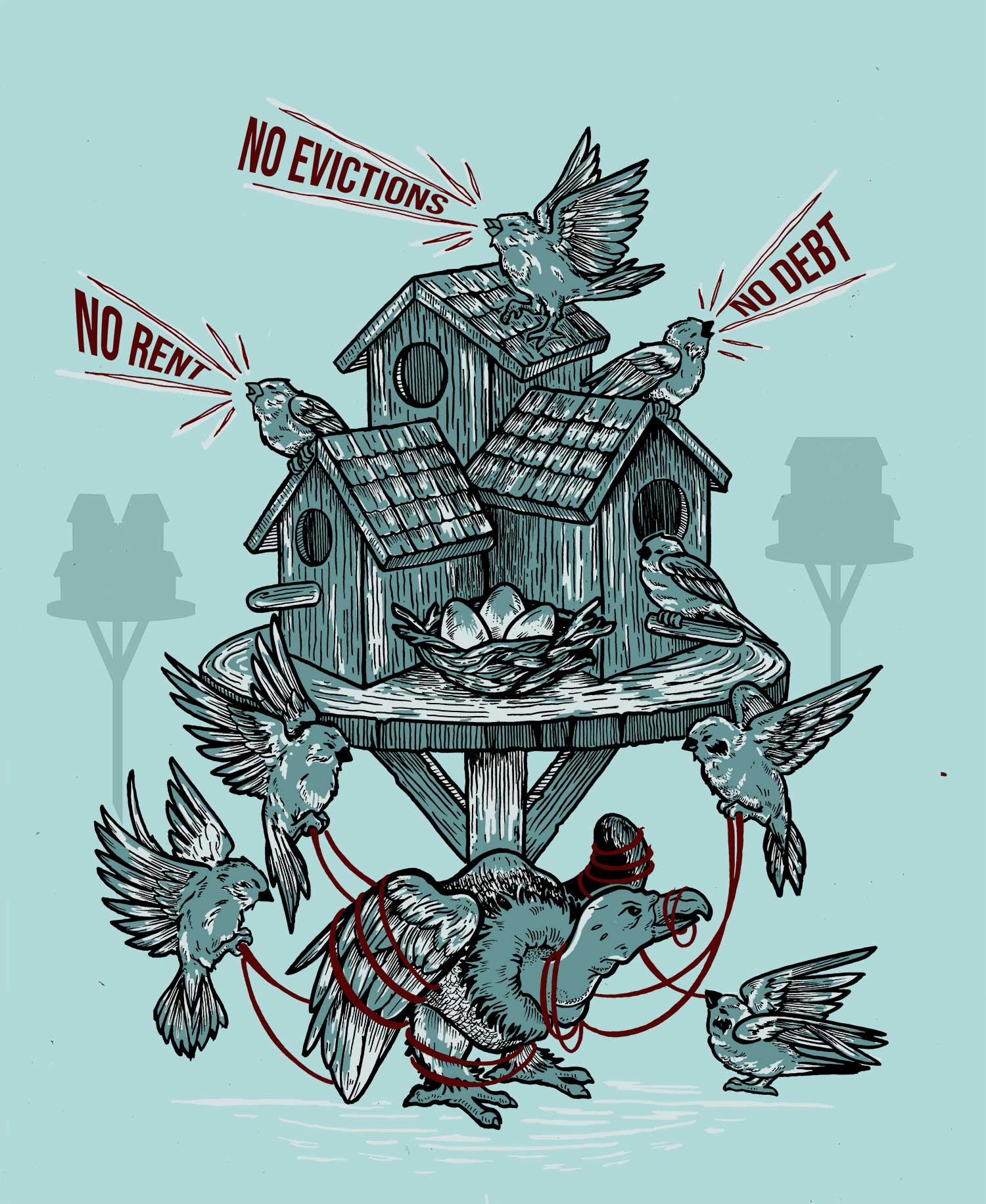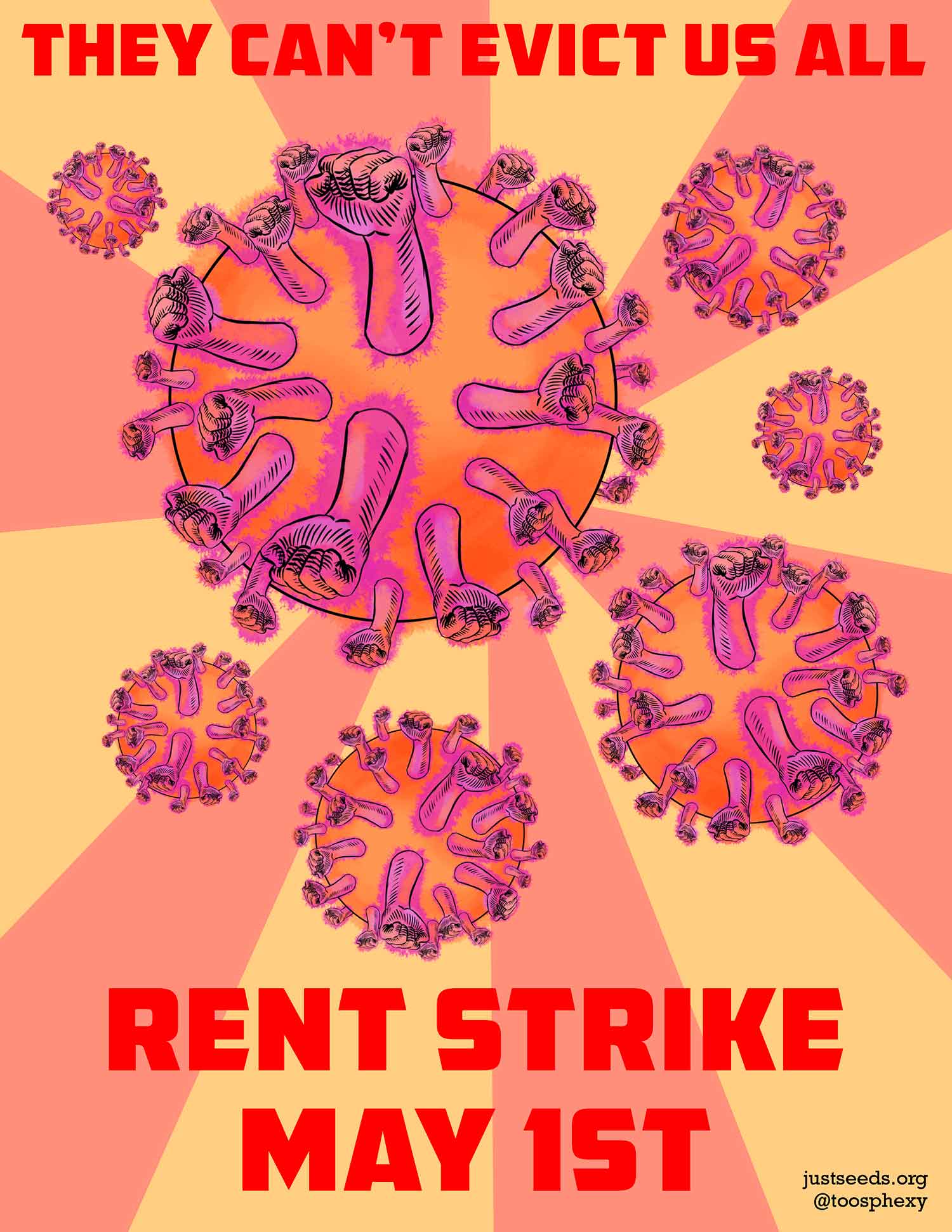 This is a set of 11 posters created by Brian Morgante at Flesh and Bone Design: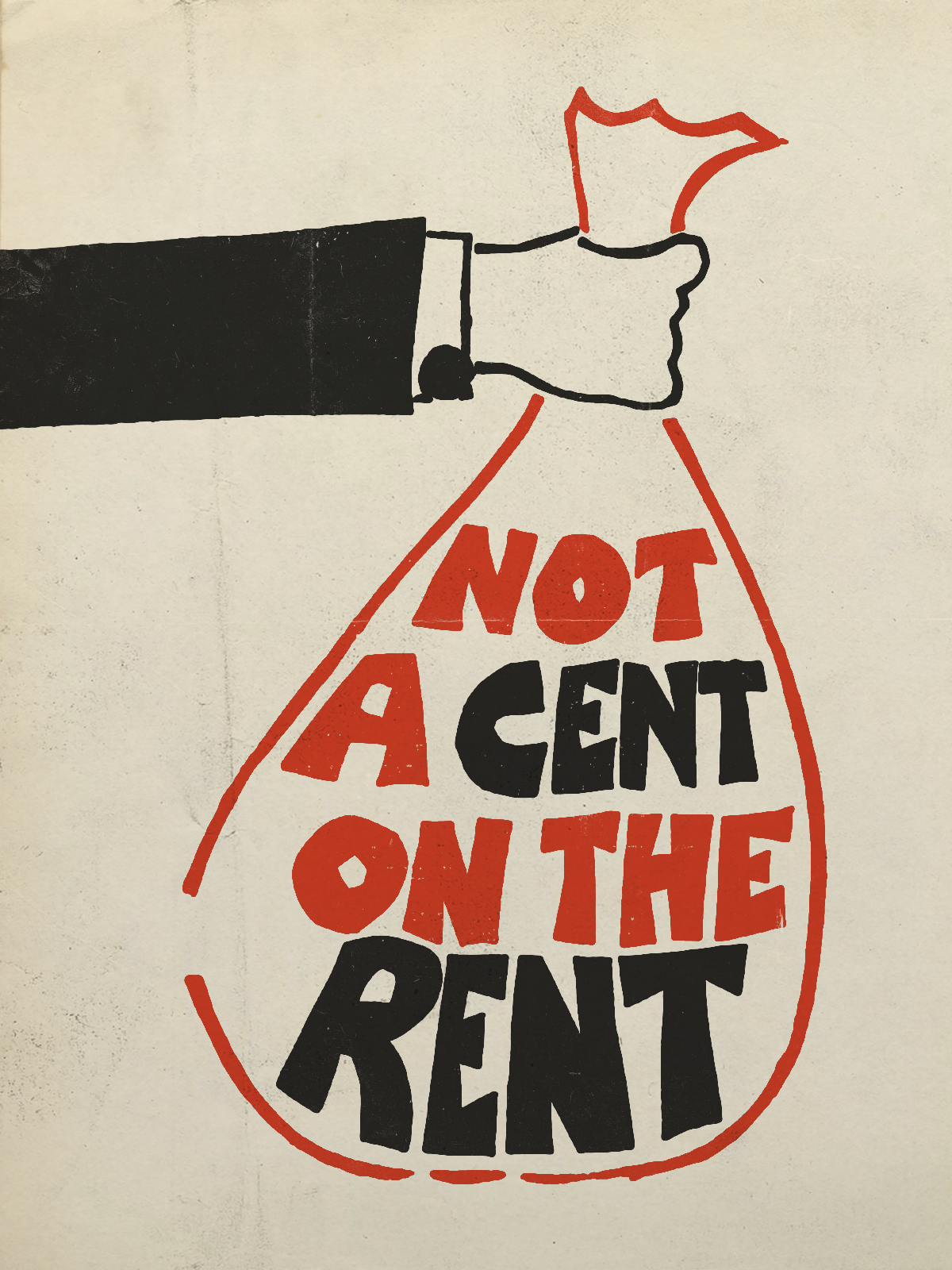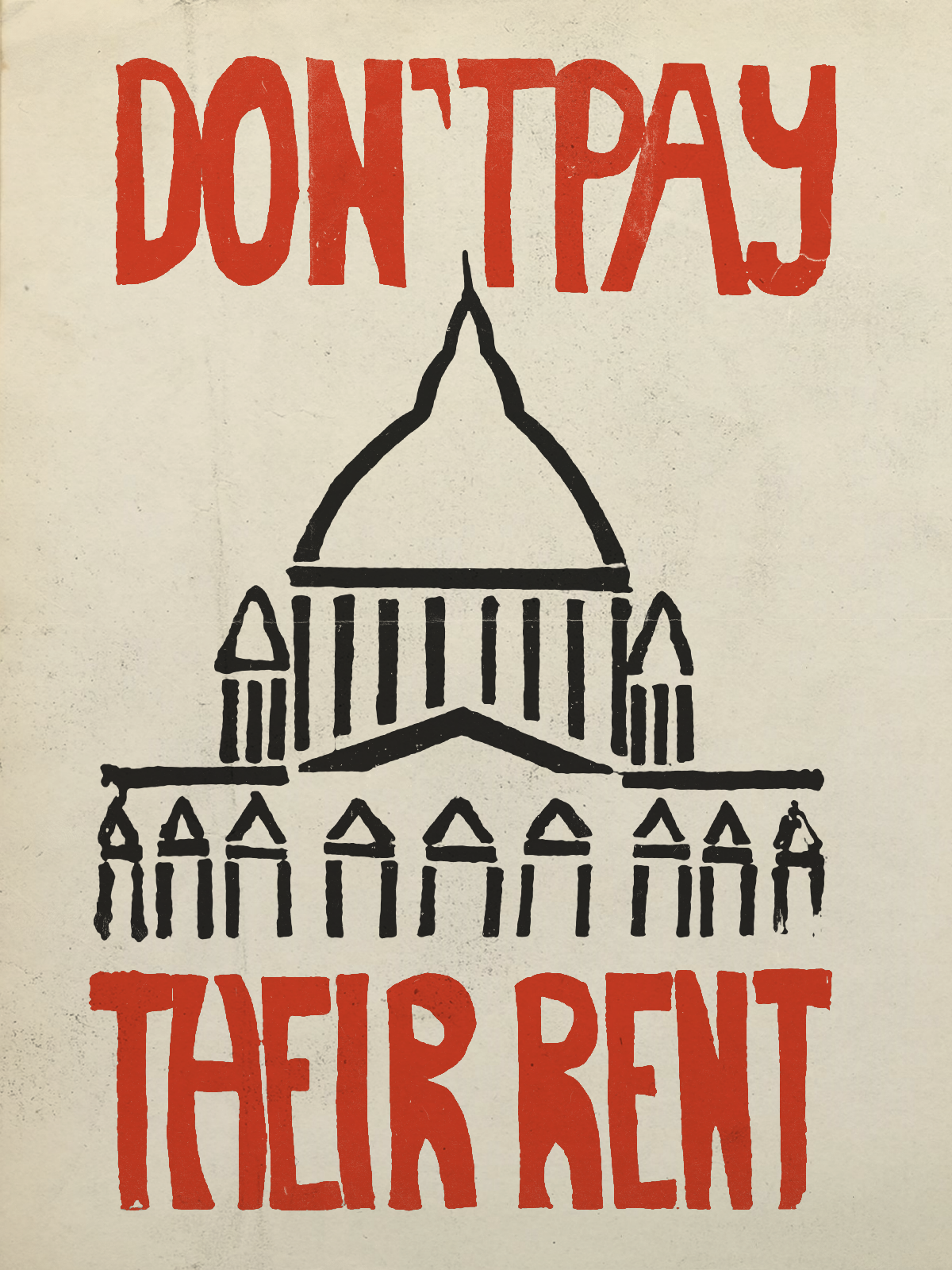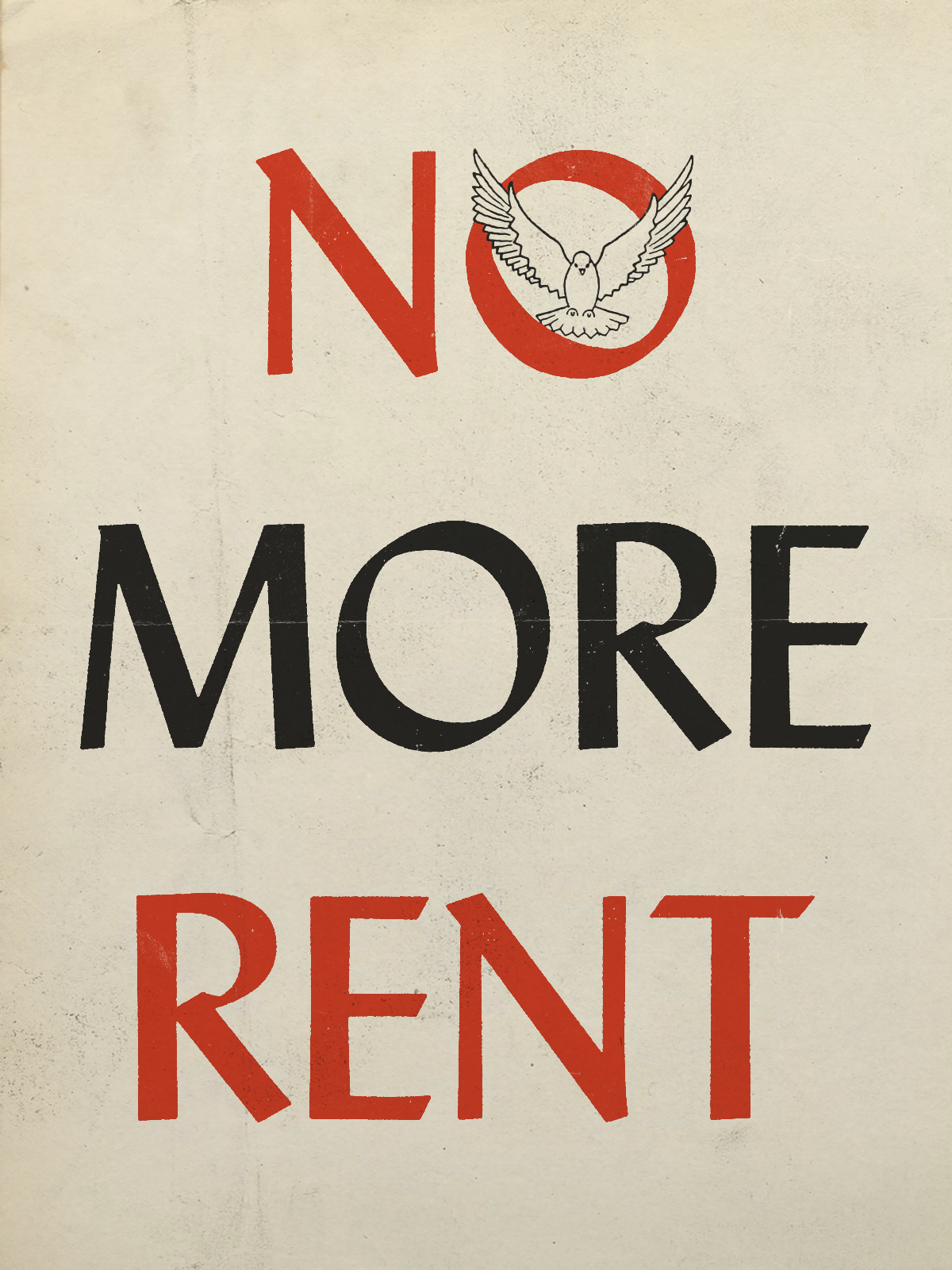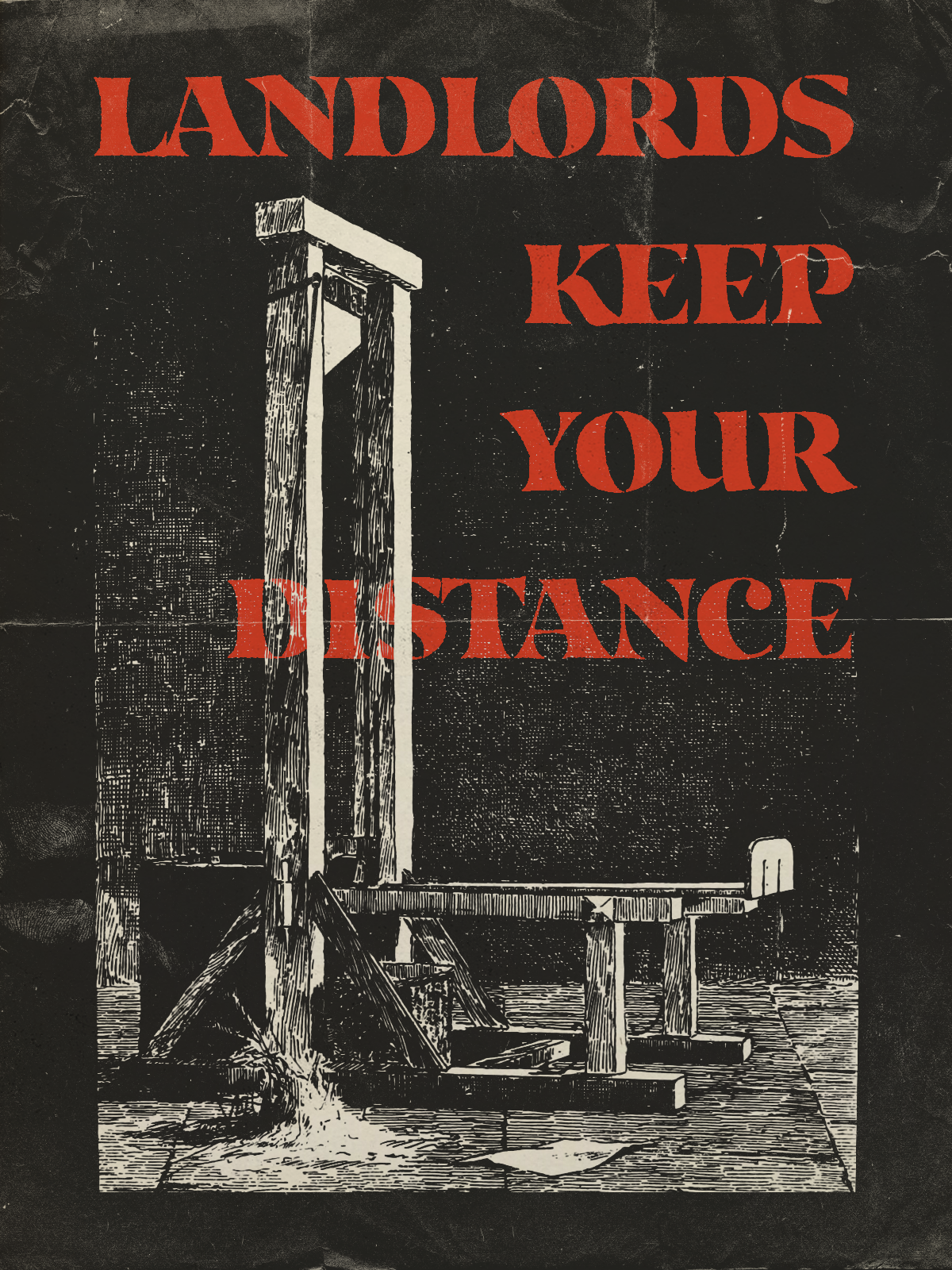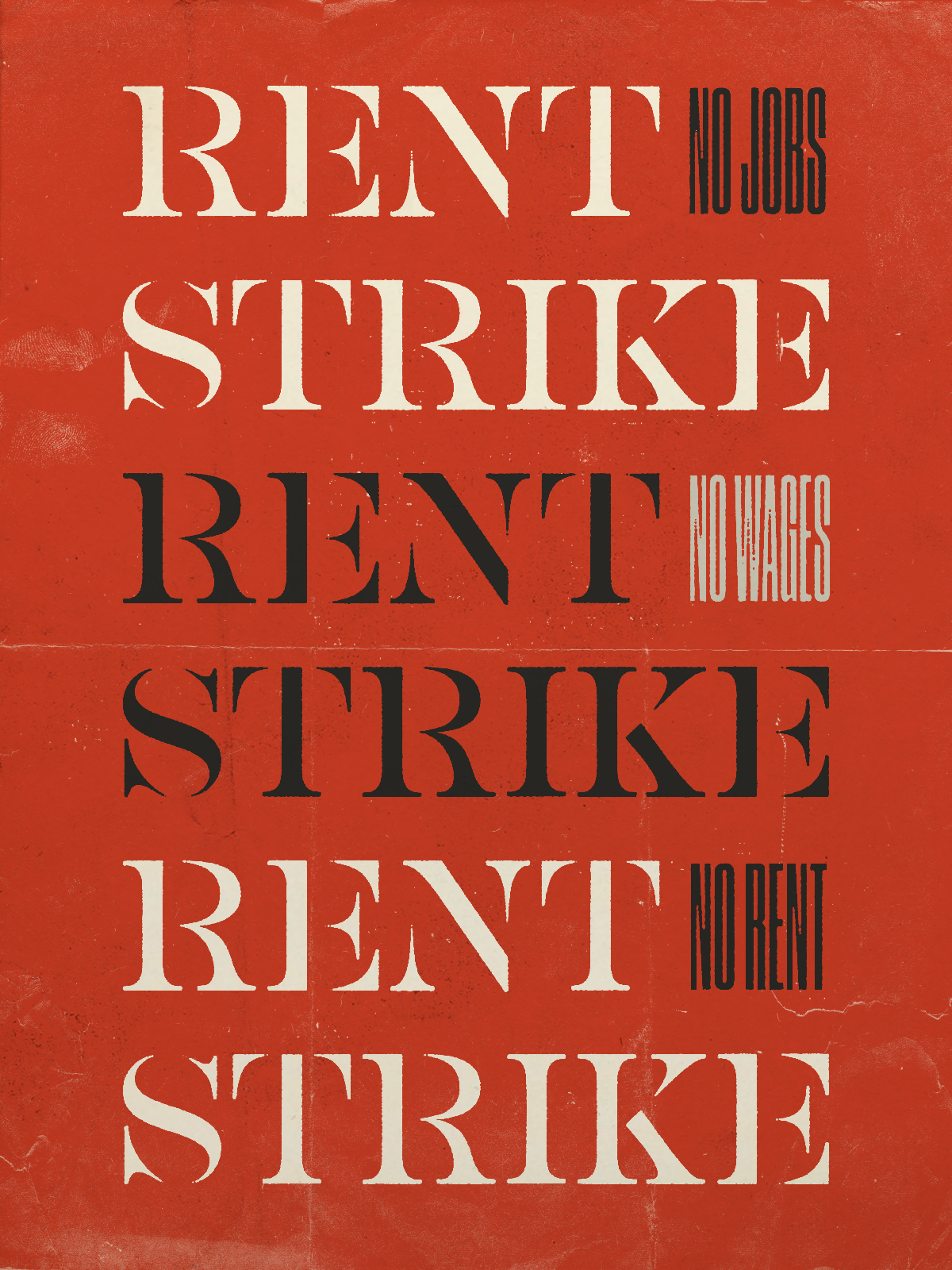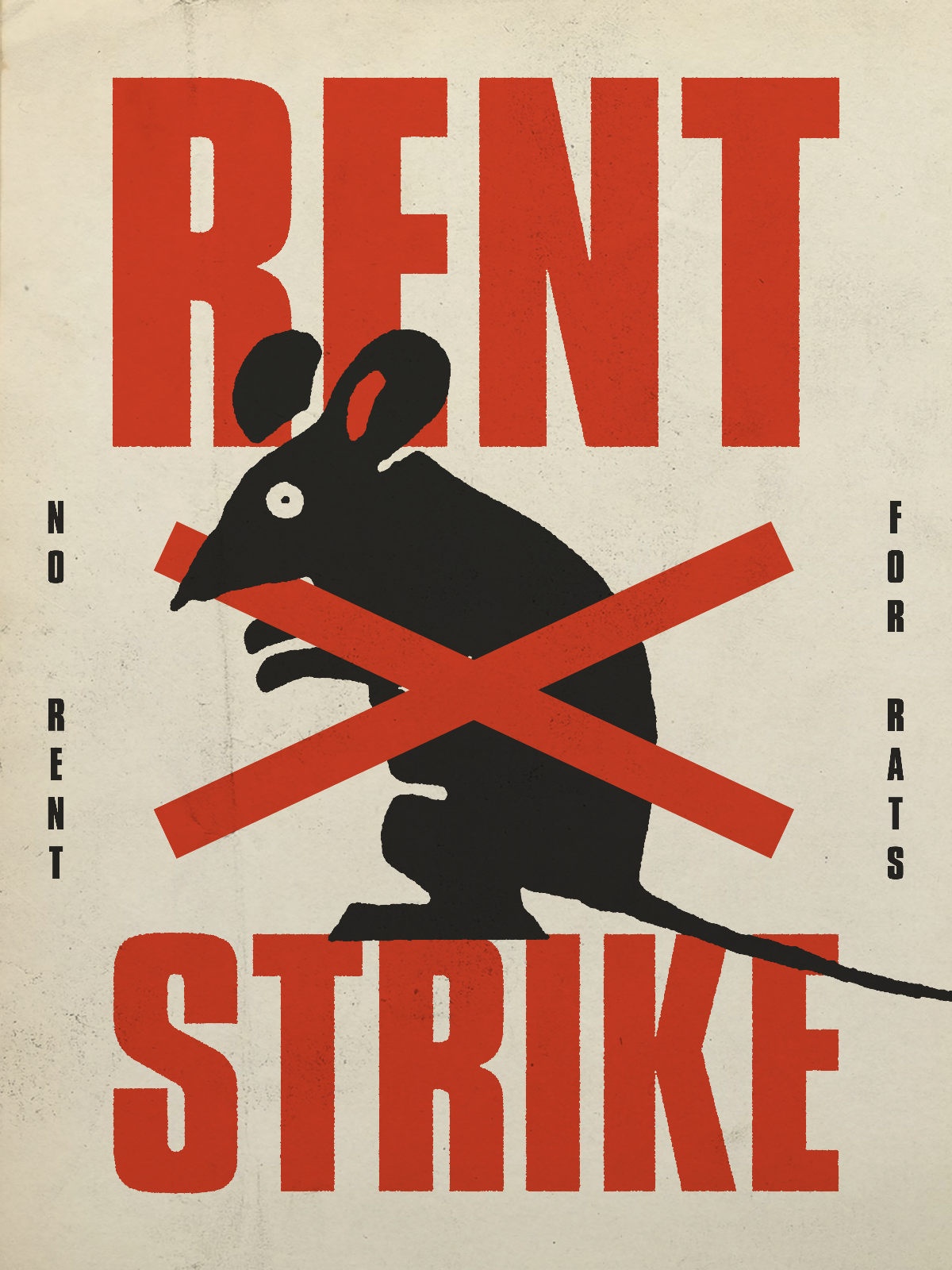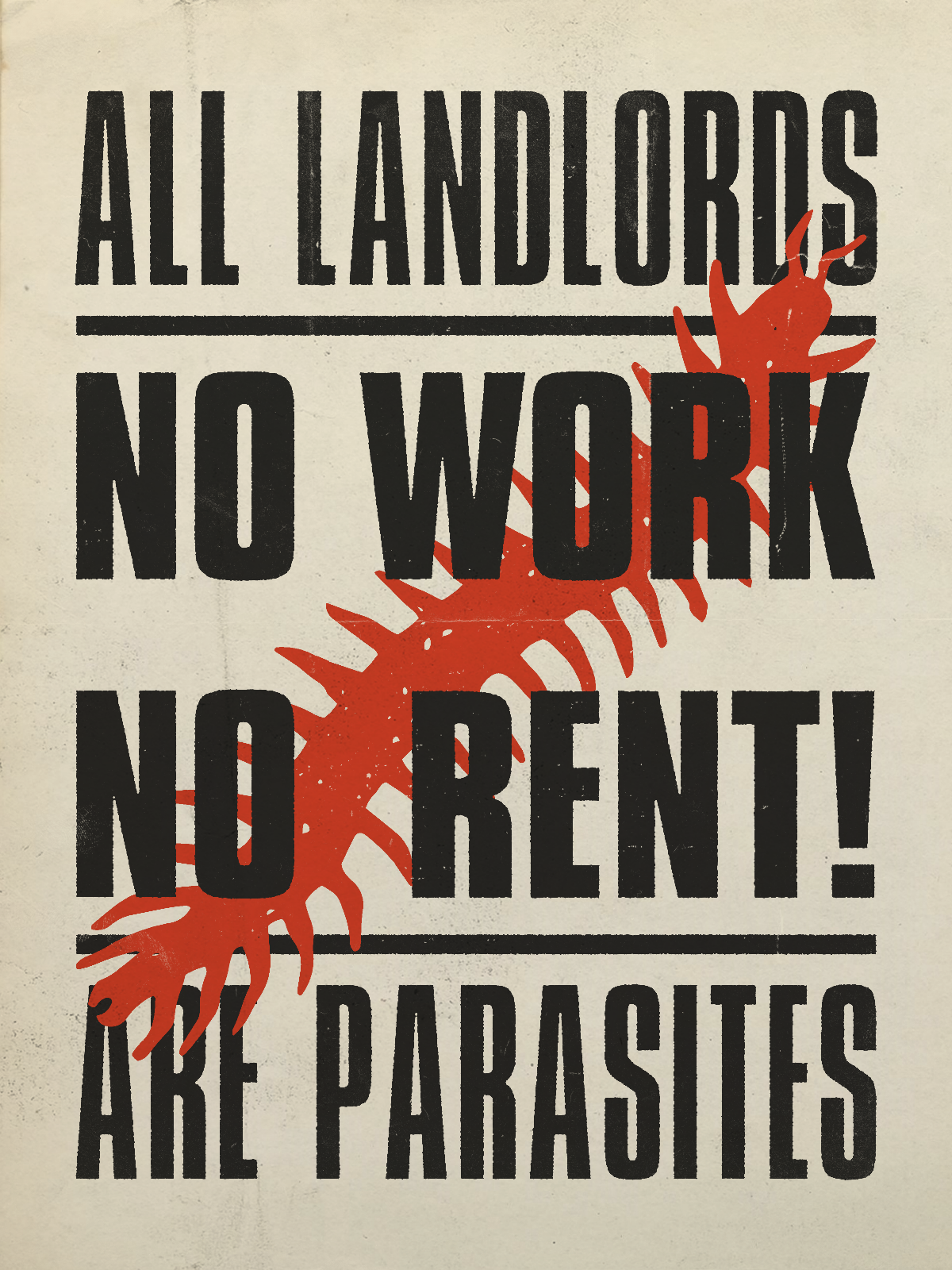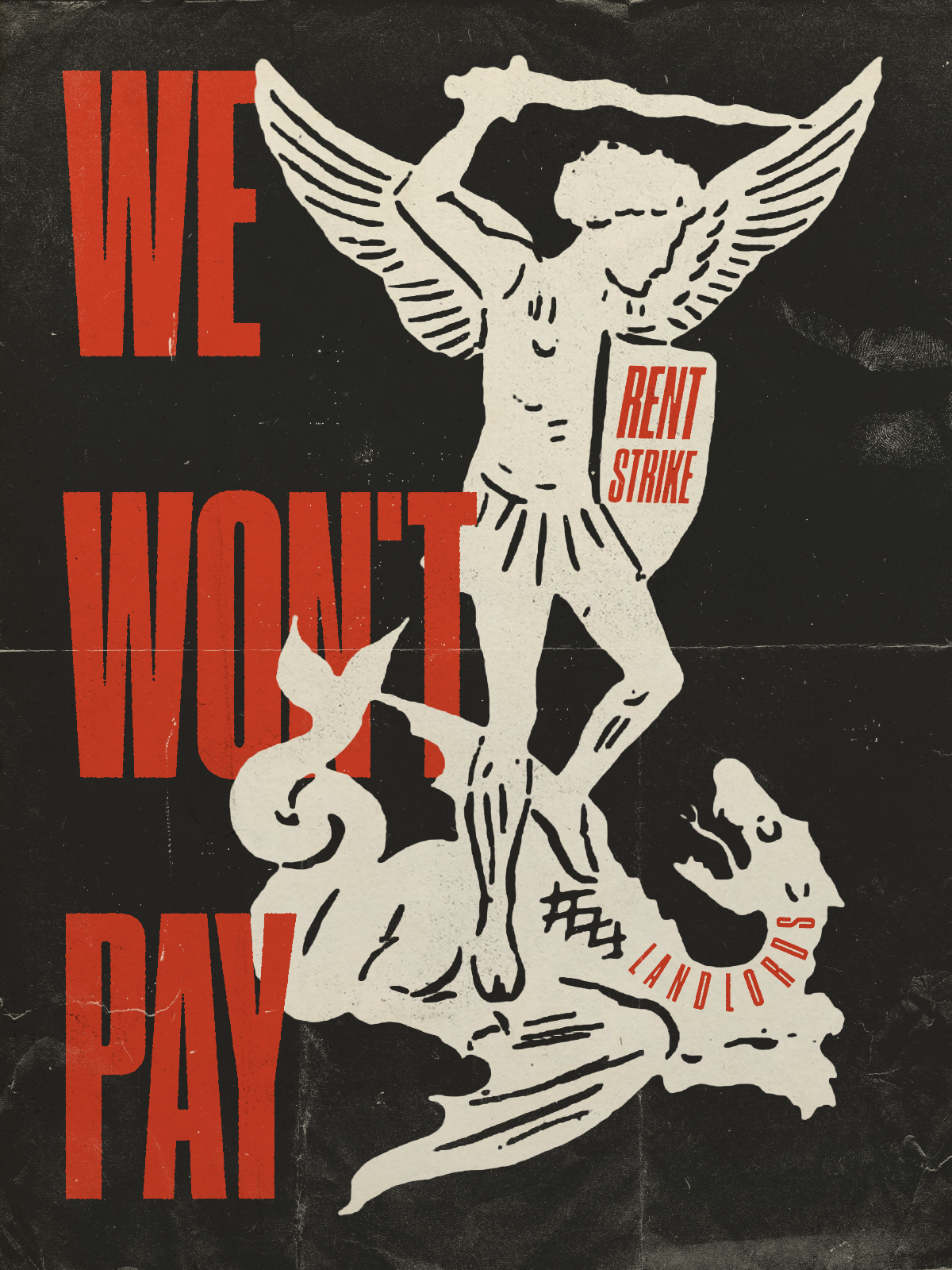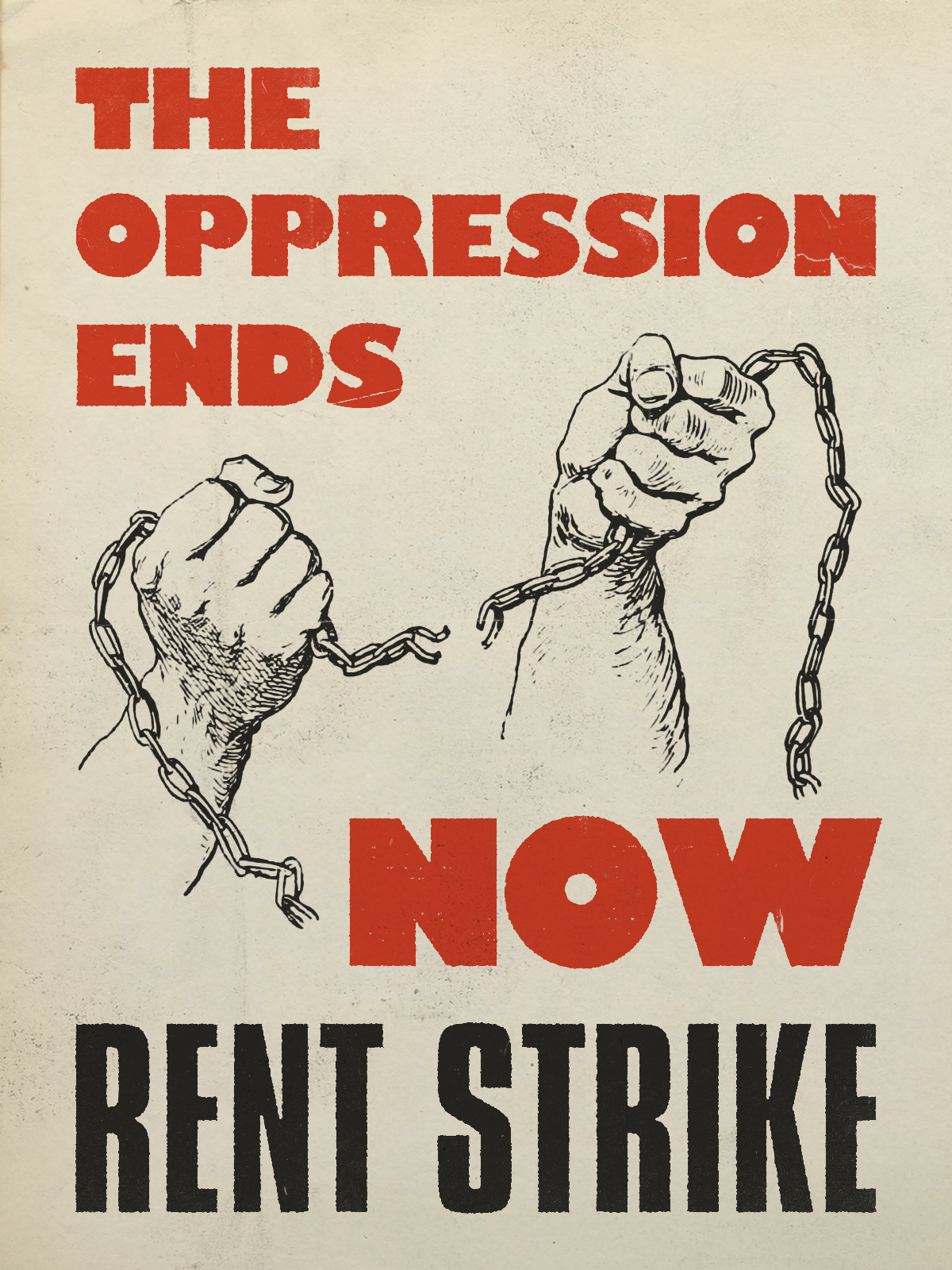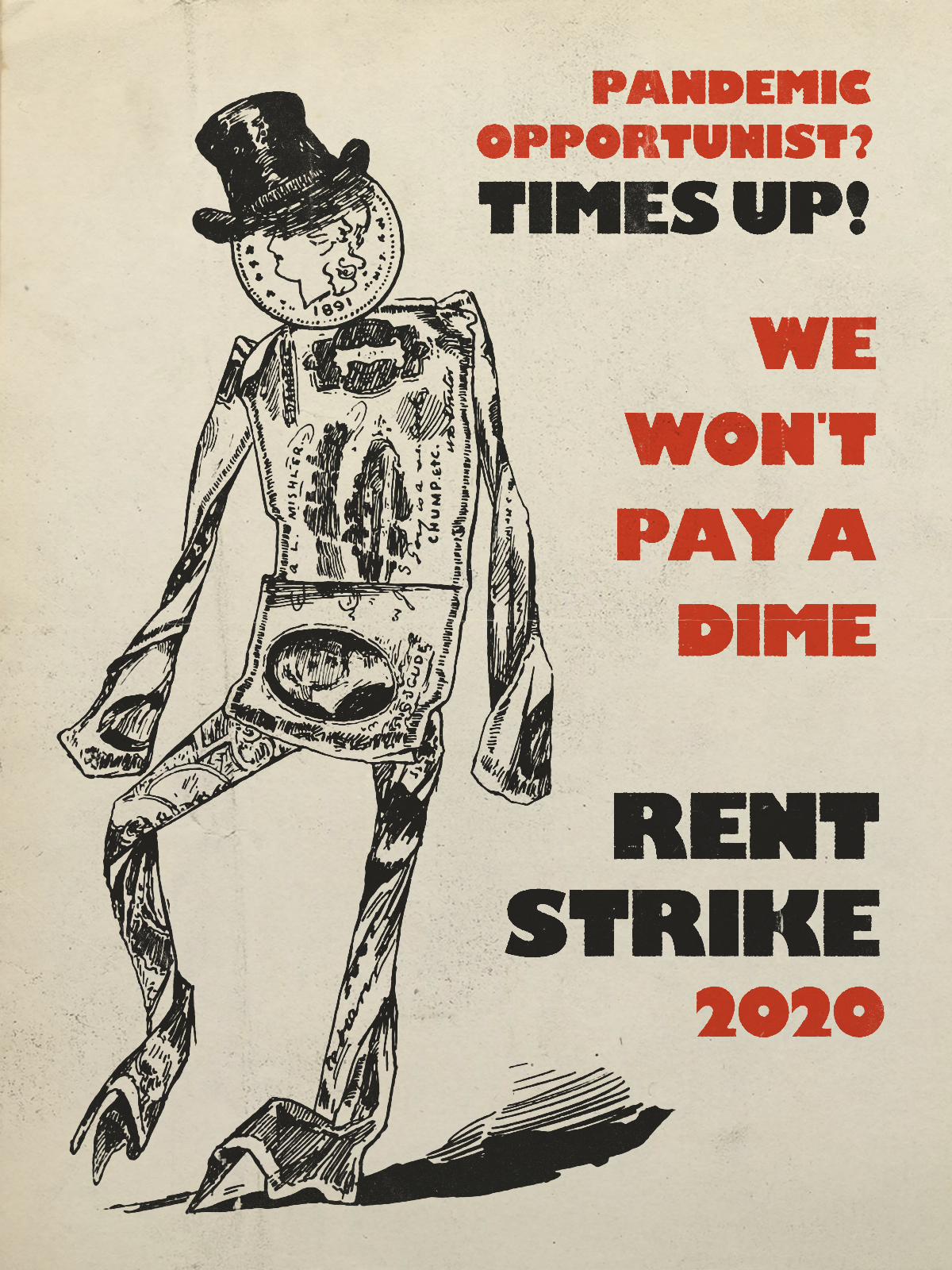 And here are some old school images about housing and strikes from our graphics page that can easily be of use right now: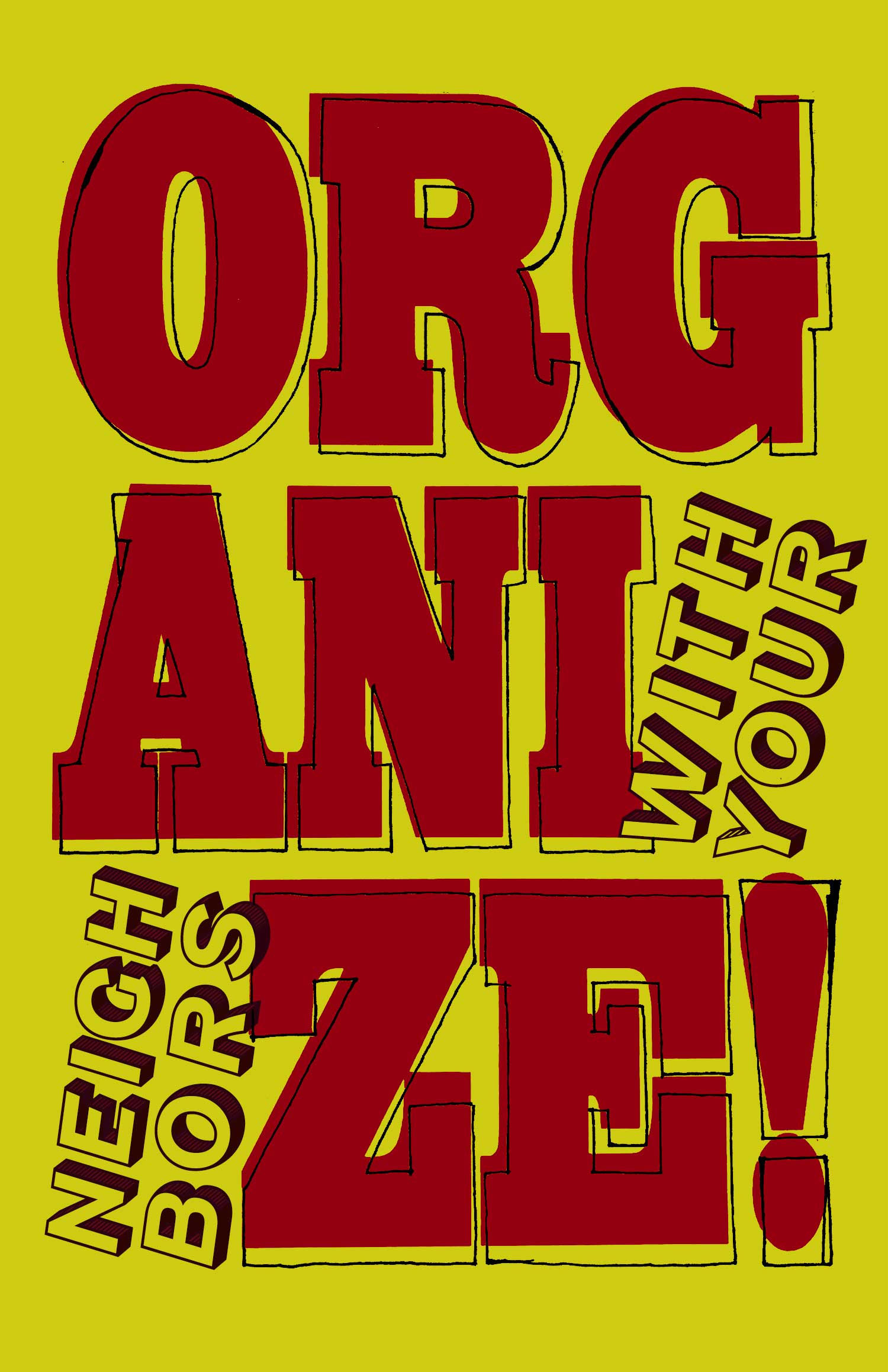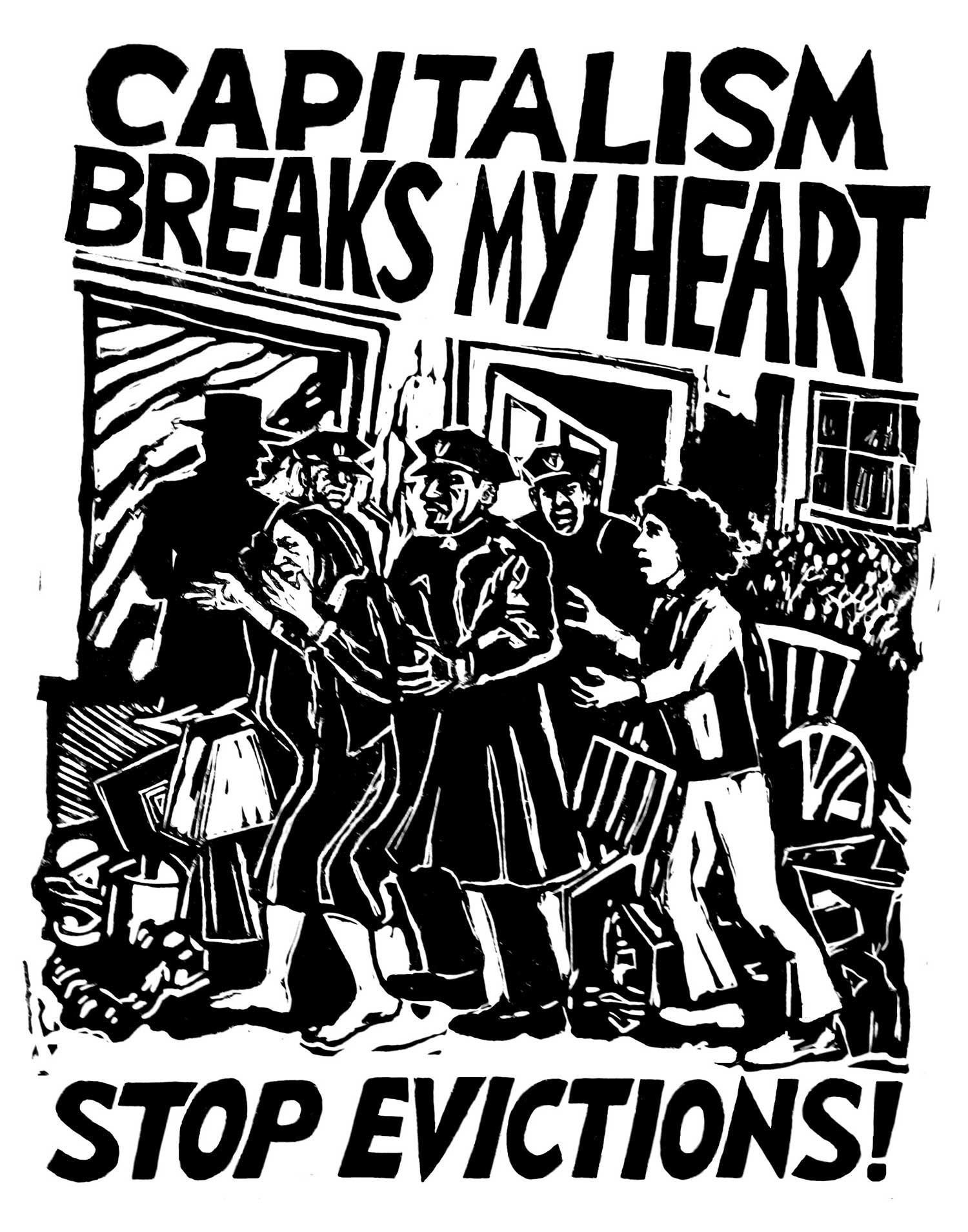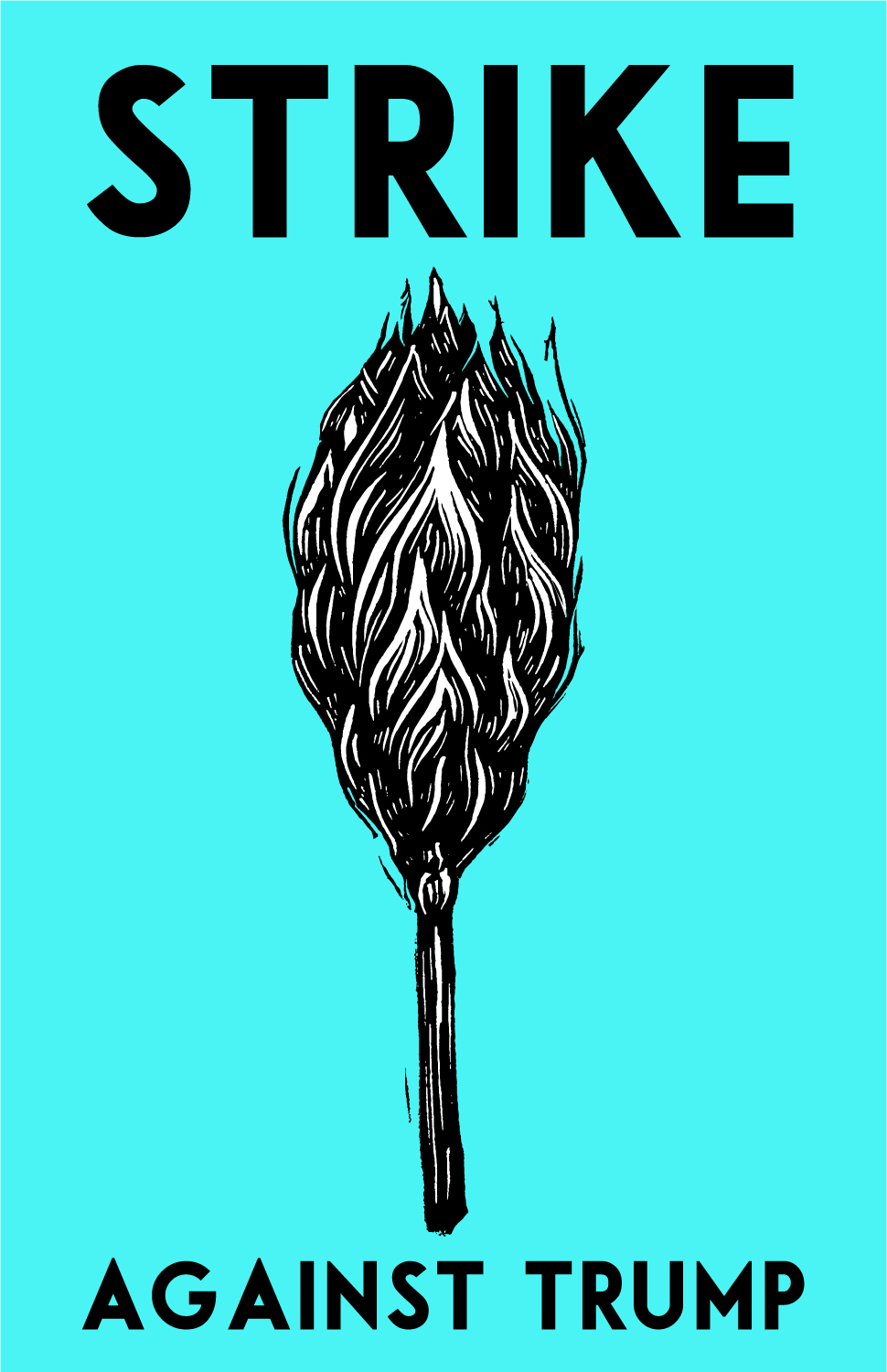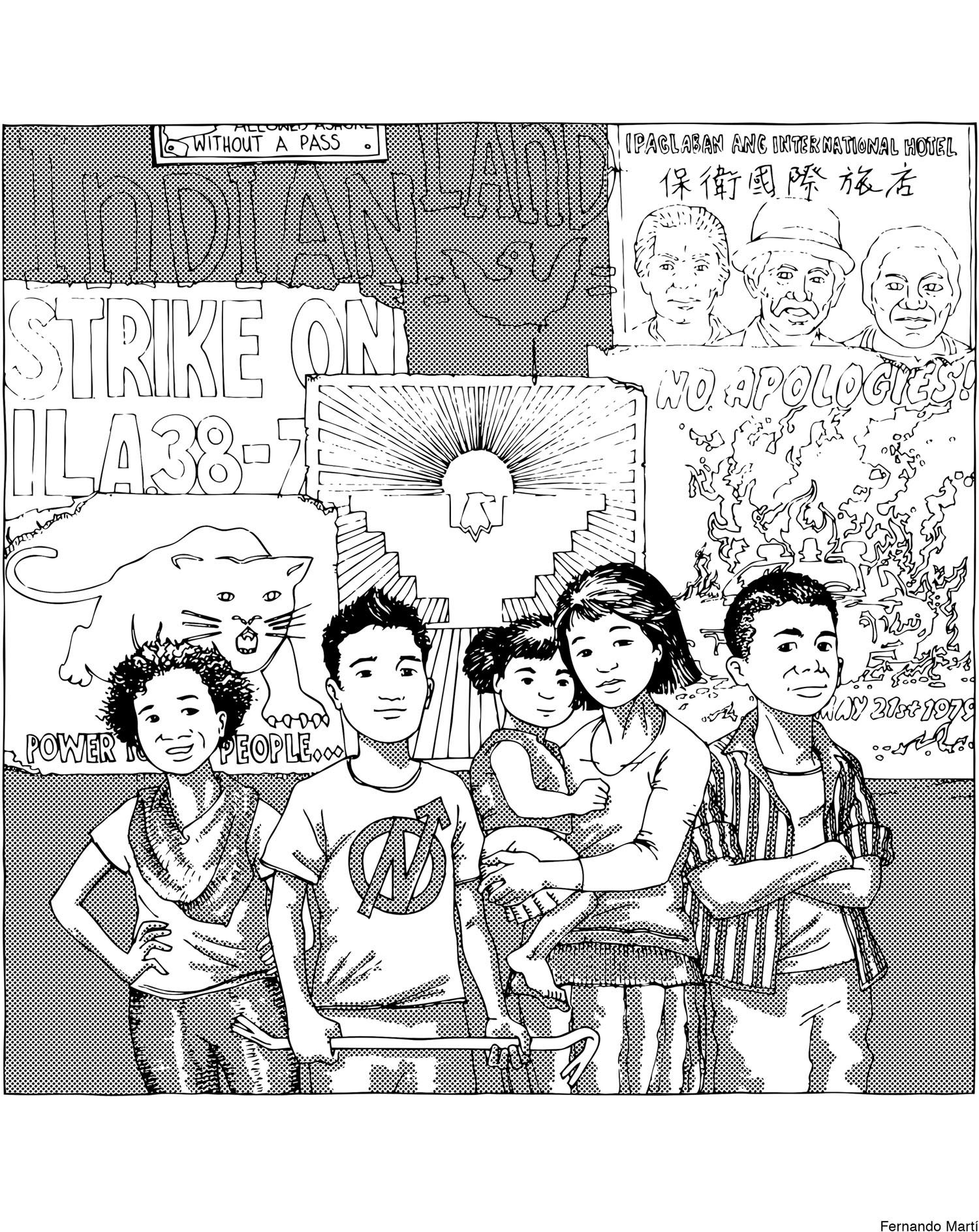 Next week we're going to be releasing a huge collection of coloring pages for folks to download and use, and then next up is a graphics package about care, love, intimacy, safety, and comfort—and what they look like now, especially with distance and absence of touch.

If you are a graphics maker, we'd love to see what you're working on!