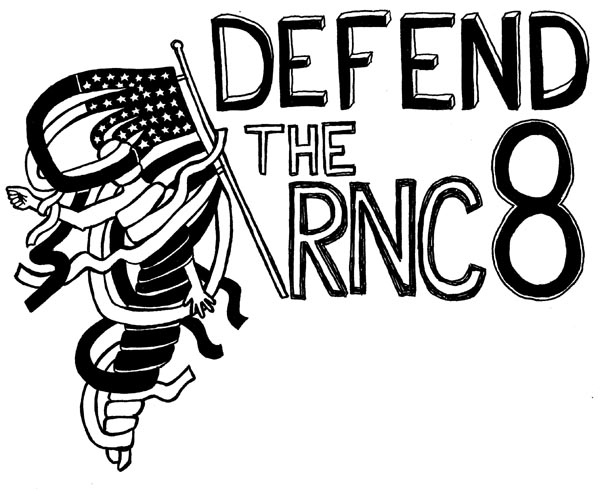 Its good to find a support campaign webpage that has downloadable graphics available.
Check out the
Freinds of the RNC8
propaganda page. And learn about the RNC8's struggle for charges against them to be dropped at
RNC8.org
, get inspired create a new image and send it to them at
Friends of the RNC8
.