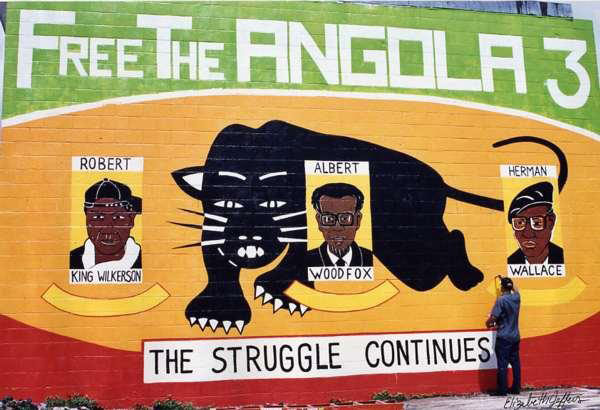 I was so sad today to wake up and read the news that Herman Wallace had died just three days after he was released from prison. Herman (along with Albert Woodfox and Robert King Wilkerson) was one of the Angola 3- Black Panther political prisoners who had been held in solitary confinement at the Louisiana State Penitentiary (aka Angola Prison).

When I lived in New Orleans I was part of the local Angola 3 support group and had the privilege of being on either Albert's or Herman's visitation list in the last year or two that I lived there (around 1999/2000).
With Herman's passing we have lost a truly outstanding person. Others have known Herman much much better than I ever did, but I wanted to share my memories of him: he was a force to reckon with- brave, bold, a man of great warmth, humor, and generosity of spirit. He had a playful spirit, fierce intellectual curiosity, and a true commitment to freedom and social justice.
Viva Herman!
Free Albert!


for more info:
http://www.angola3.org/default.aspx

http://angola3news.blogspot.co.uk
http://www.kingsfreelines.com

http://www.prisonactivist.org