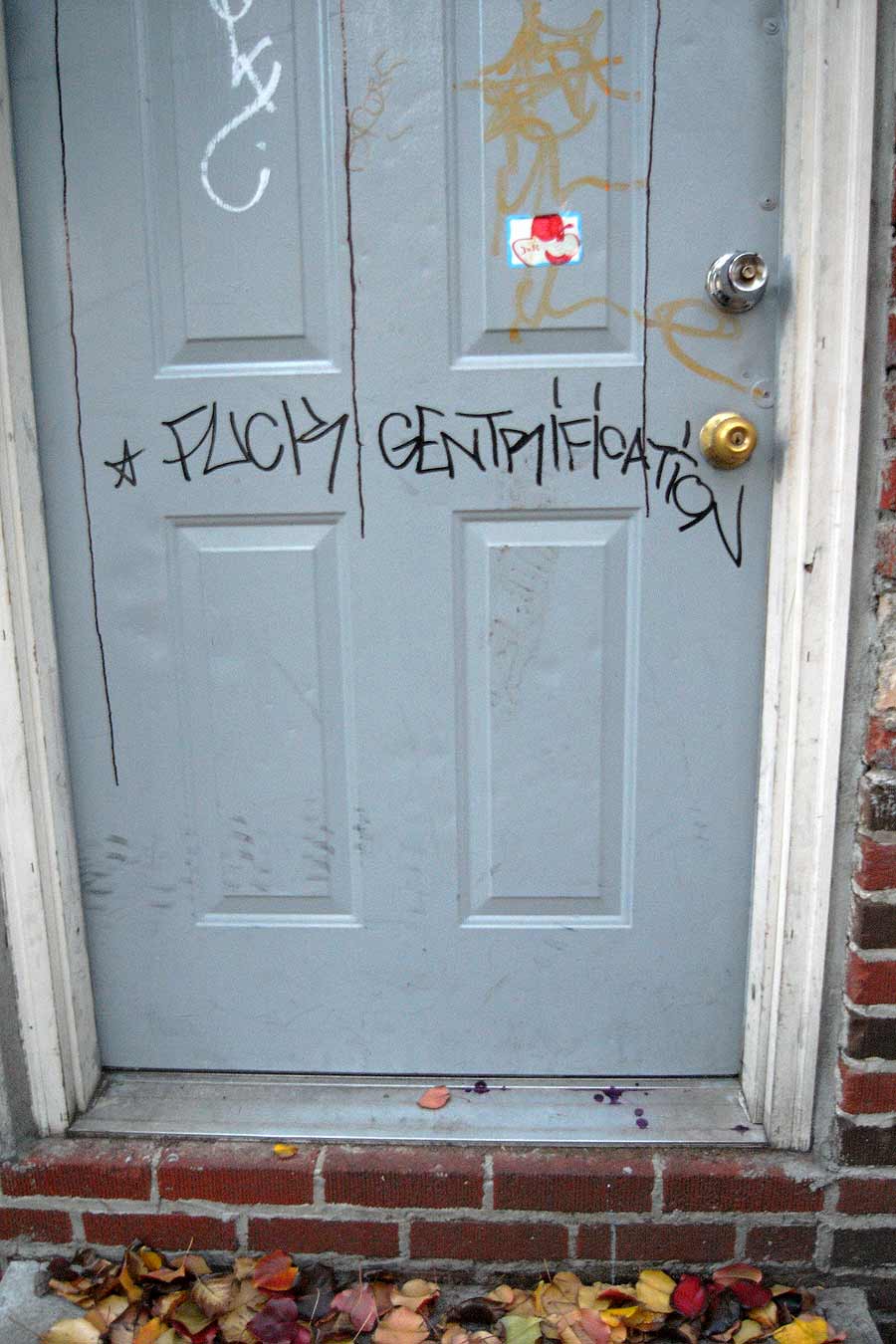 *Fuck Gentrification
Somewhere, in the world.
If it only were pleasurable and easy to fuck something like gentrification, maybe we'd be able to move beyond the boom and bust capitalist cycle. I appreciate the sentiment of "Fuck…something." Though I must tell myself, this was a visceral moment of a highly articulate human that happened to be intoxicated with a marker.
For those that want to get their paint ready, there is a essay called Gentrification is Dead, written by Max Rameau of Take Back the Land. It was released over a year ago, but still useful to checkout.