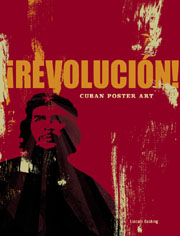 A nice short interview with political poster archivist and artist Lincoln Cushing just popped up on the PLAZM magazine site. It's definitely worth the quick read, check it out
here
, and below is a short quote:
"
It seems that you have been busy with research into Chinese political posters from the GPCR, and the survey of the archives of Inkworks Press, the worker-owned cooperative press in Berkeley. Are there any other historical poster movements that you've become interested in lately?
I'm interested in ALL of them lately, especially the connections between them and the gaps in scholarship. The sad fact is that we really know so little about these poster movements. Few people are aware of the numerous poster workshops that sprang up in the U.S. right after the 1970 National Guard murders at Kent State and Jackson State. Even "iconic" poster history is barely scratched – who knows that the art students who made the Paris 1968 posters were, in fact, screenprinting for the first time? They hadn't been taught this technique in school, but it was the right medium for the moment. I didn't know this until a colleague, Gene Marie Tempest, conducted some interviews with participants in 2007.
"
Lincoln also has his on site,
Docs Populi
, which has a huge collection of information and images on the history of political graphics, from Chinese and Cuban posters, to the cultural production of the labor movement, to the history of the use of the graphic fist in US political movements.