Ahh, the final installment of the covers of Mr. Berick Traven, or Ret Marut, or Otto Feige, or Hal Croves? No one has yet been able to fully pin down exactly who B. Traven was, and this mystery has led to an ongoing interest in his literary output and politics. There has actually been an outpouring of books about Traven, some of them with pretty handsome covers themselves.

Here's a couple of those, The Secret of the Sierra Madre is a Doubleday hardback from 1980, but I like the large halftone dots, and Life and Work is actually even newer, 1987, on Pennsylvania State University Press, but it has a nice old school feel and simplicity: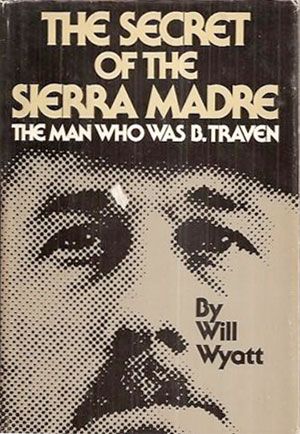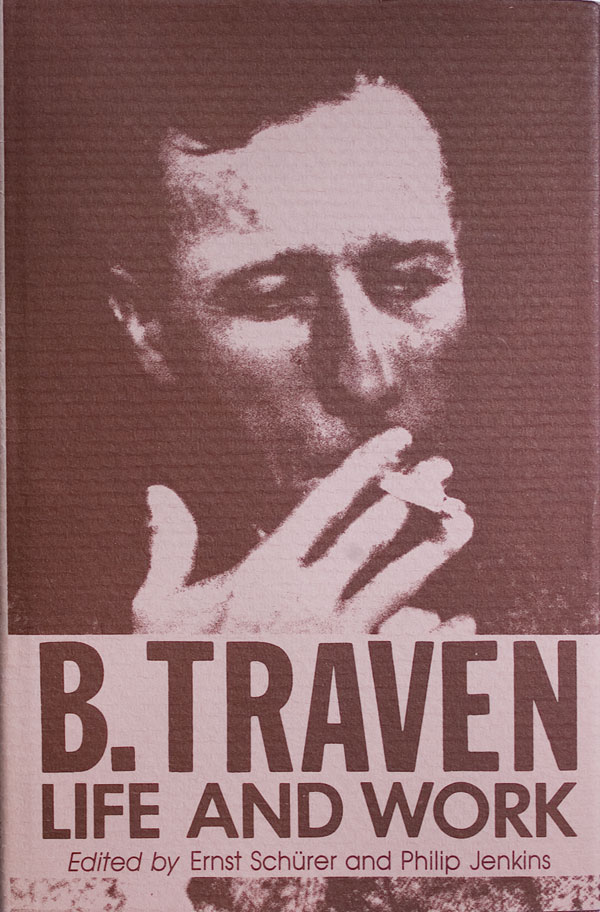 To the Honorable Miss S. is a collection of stories written by Ret Marut, and it is somewhat controversial as to whether they should be considered part of the Traven bibliography. I have no idea what this Turkish edition called Dynamite is supposed to be, there is no Traven novel by that name or even anything close.

Most of what Traven did after 1940 was write short stories, so a large number of different short story collections have been released. The first was titled Der Busch and released in Germany, here is an old hardback on the left. On the right is a newer edition (and the only one easy to find) of The Creation of the Sun and the Moon, an adaption of Mexican folktales and mythology illustrated by Alberto Beltrán, a member of the Mexican printmaking collective El Taller Grafica de Popular.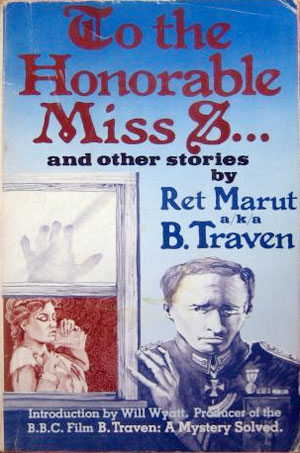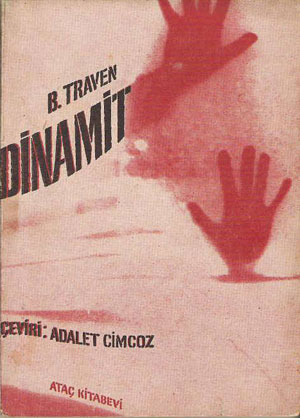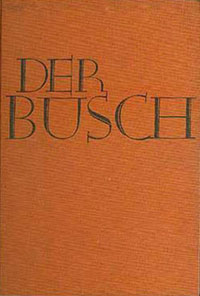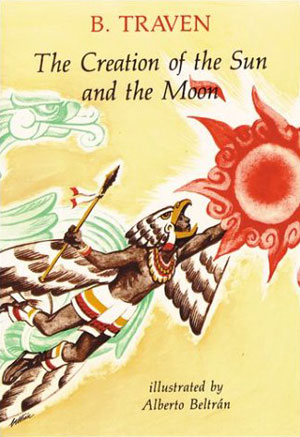 Another collection of his stories has been released under the title The Kidnapped Saint. On the left is an Allison & Busby UK paperback from the 70s (in the same design style as their whole series of Traven releases from this period) and on the right the Lawrence Hill edition from 1975, which I like in large part because of the strange design choices, like the white fill between "Kidnapped" and "Saint":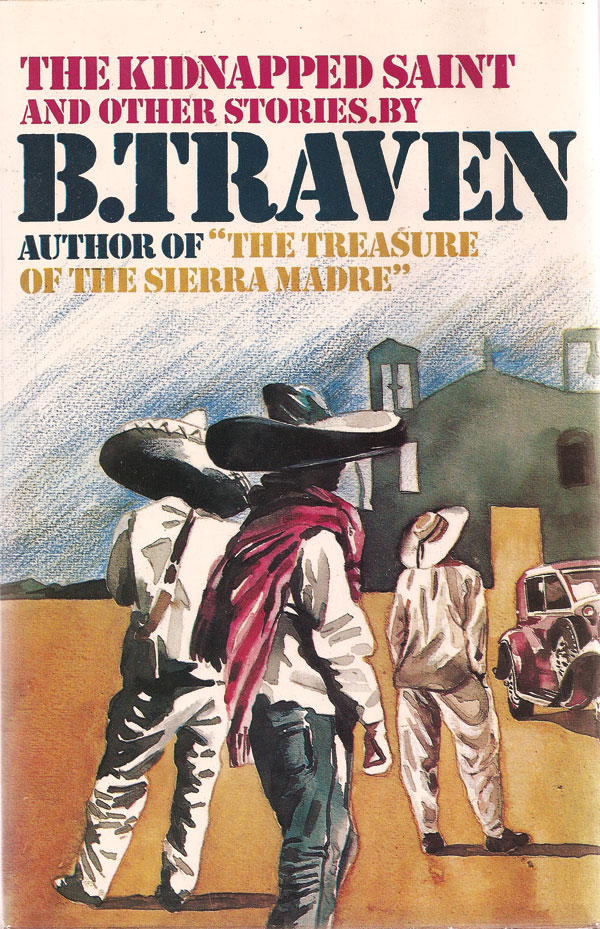 And last but not least, another short story collection, The Night Visitor. The image at the very beginning of the post is from a really cool French edition, the idol just pops off the black, with a great use of a serifed titling font. Below are seven more versions—first row: a horribly ugly and dated 80s Allison & Busby paperback, another one of the great 1967 Hill & Wang covers, the very ridiculous hardcover version of the Hill & Wang first edition in 1966, and a 1967 Cassell edition from the UK. On the second row are a UK Sphere paperback from 1970 (I love how the dots on i's in "visitor" are cut in half), the current Ivan R. Dee edition, and the 1968 US Pocket Books paperback.