My friend R. Marut in London has come through again with some more books I had missed, so here are the last three Kronstadt covers. First is this handsome Freedom Press pamphlet, The Kronstadt Revolt by Anton Ciliga (1942). This is pretty standard for Freedom in the forties, a split color cover with nice letter-pressed bold type, this time Bodoni Poster and Bodoni Poster Italic.

The last two below are not really much to look at, but interesting none the less. First is a mimeograph pamphlet from the late 60s of Victor Serge's writing on Kronstadt, published by the London Solidarity Group. Next to that is a French reprinting of Izvestia of Kronstadt, the newspaper of the Kronstadt sailors. It was published by the Parisian press Editions Anda Jaleo in 1987, and consists of facsimile reproductions of the papers, and French translations.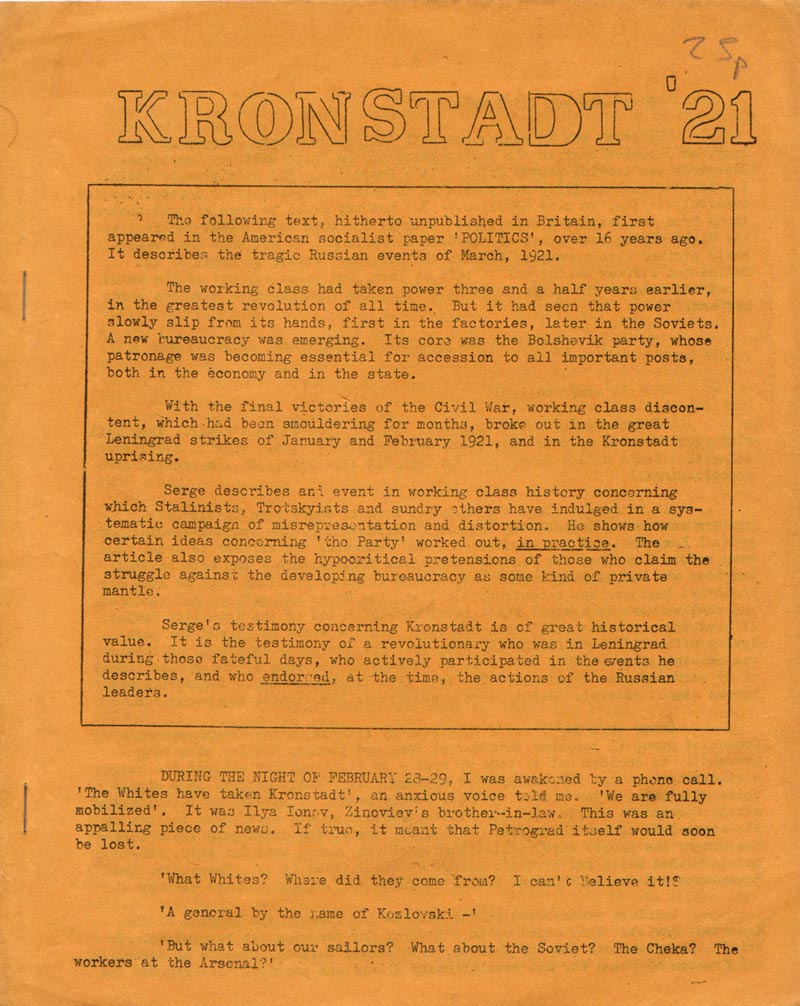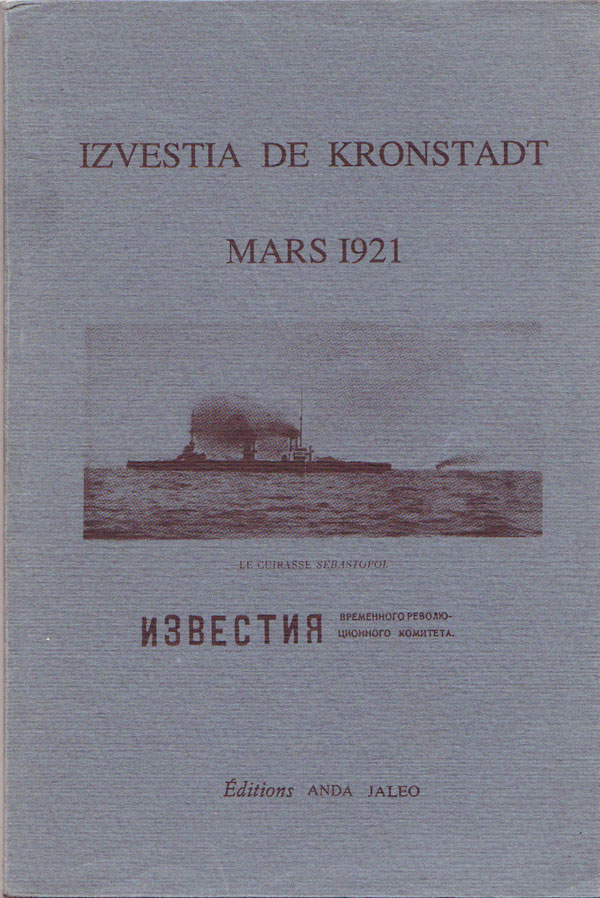 Now back to my original program for today. In 2007 when Icky and I traveled around Europe doing research for our journal Signal (issue #2 is just about ready to send to the printer!), I stumbled upon a pile of a Danish political journal in front of a bookstore in Copenhagen. The journal is called VindRosen (WindRose), and for the most part it appears to be a political literary publication (I don't read Danish, so I'm translating bits online and making best guesses). One issue (n3 of 1971) caught my eye, and in flipping through it I found a really interesting 15 page montage-poem dedicated to the Kronstadt uprising, so I immediately bought it.
The poem/artist project is by Niels Brunse, and is a cool composite of old photographs, drawings, found text, and typed and hand-written poetry. Here is a translation of the first five verses on the first page:

February twenty-one
The new Russia is free.
now it is there, a torn country
as frost colored white.
distress has taken petrograd
and the sky is gray
martial law is imposed.
factories stall.
twenty versts* from petrograd
on a fortified island
war is the port of kronstadt.
ships awaiting thaw.
forts and batteries
scattered in the bay ice.
ossetians, here is hunger and cold.
such is the price of victory.
distrust of government
arise as a cyclone.
sailors in kronstadt
adopt a resolution.
* [a verst is a unit of length, roughly equal to 1km]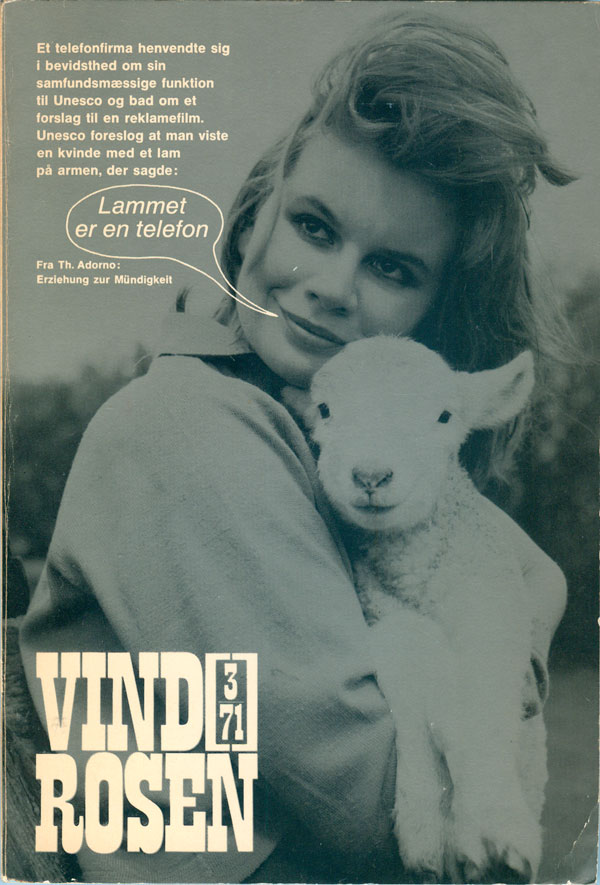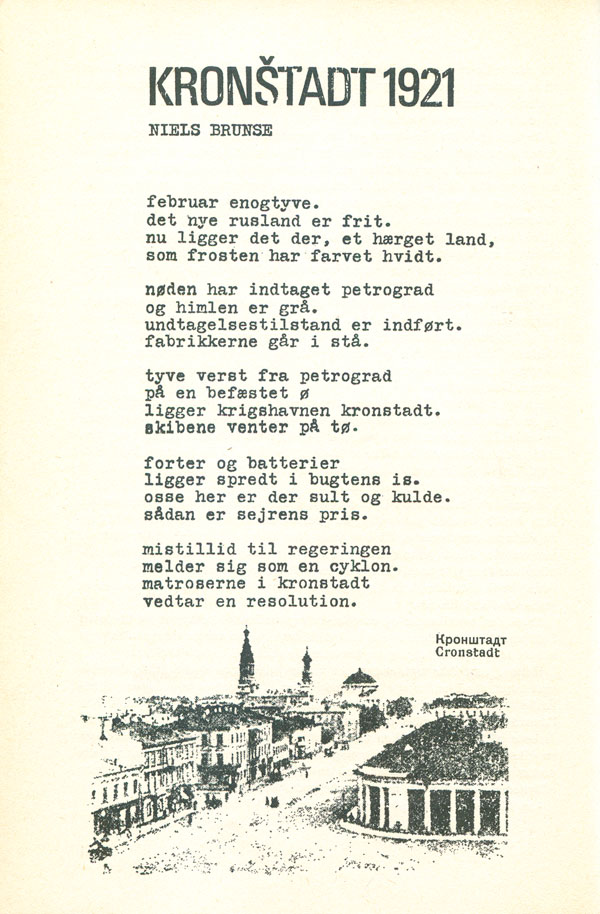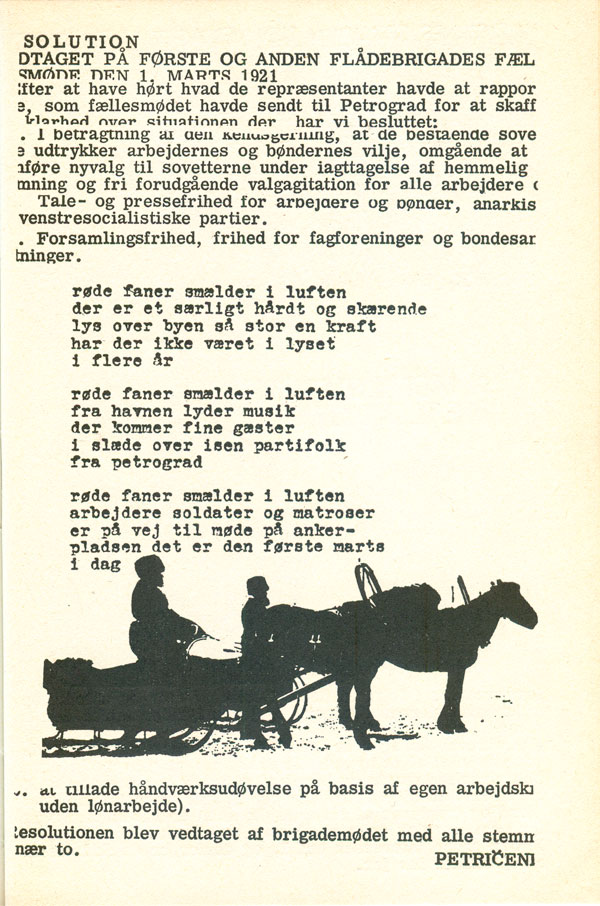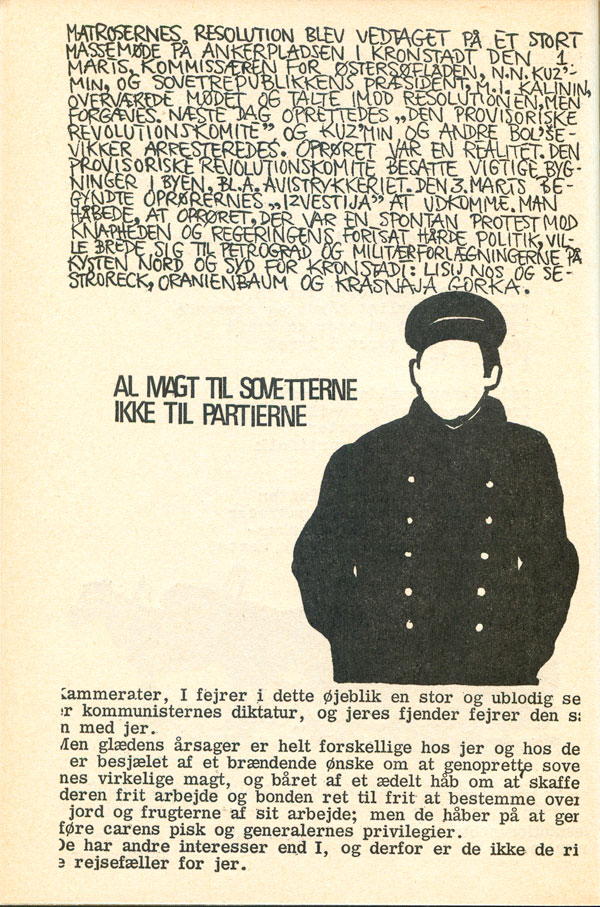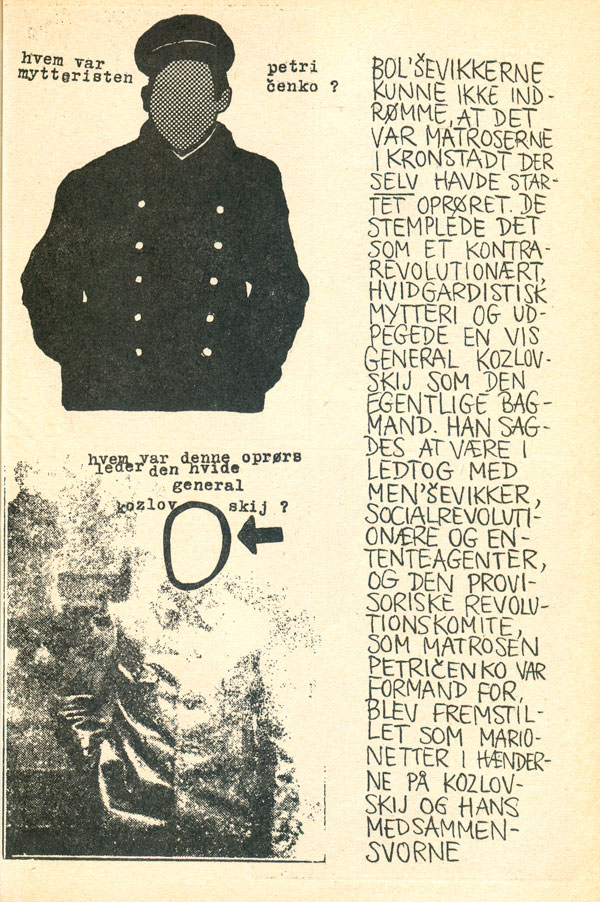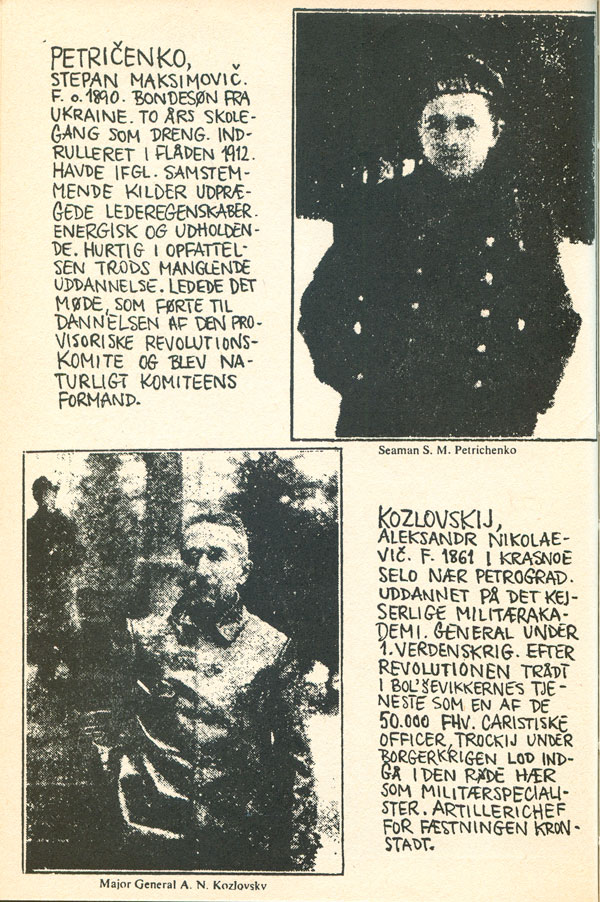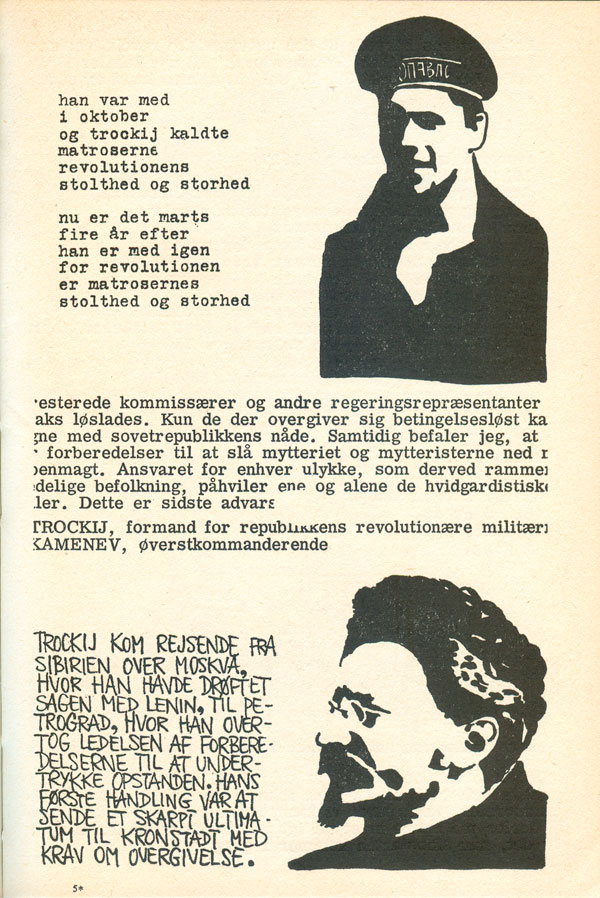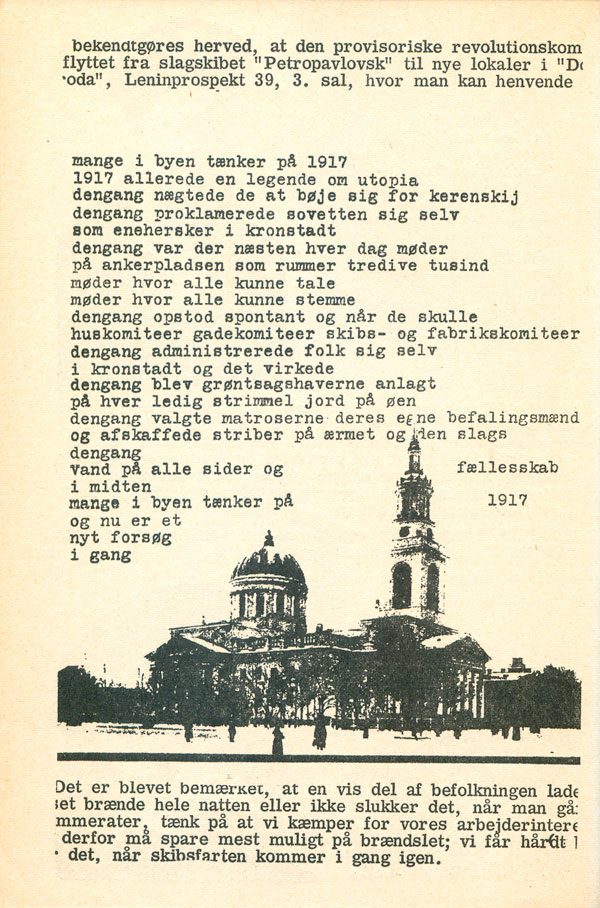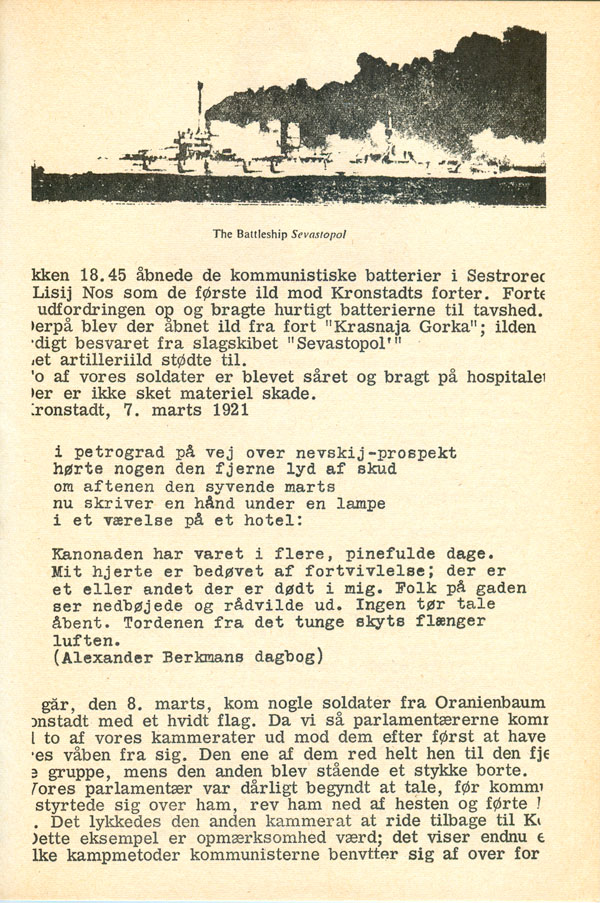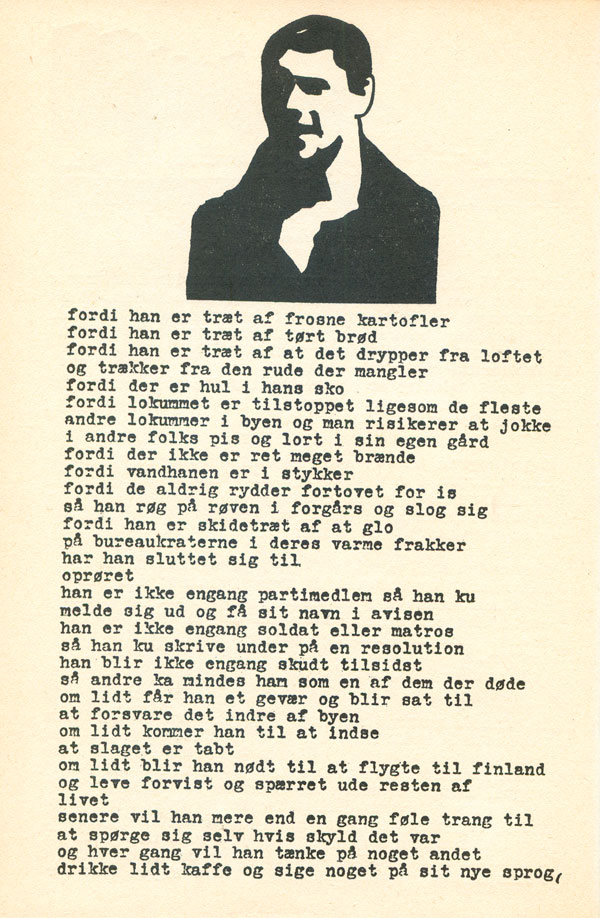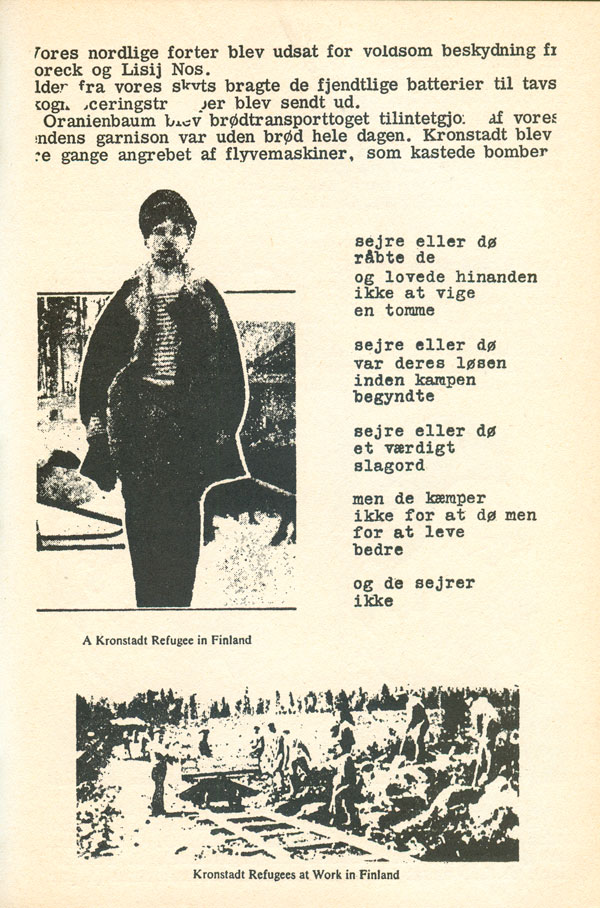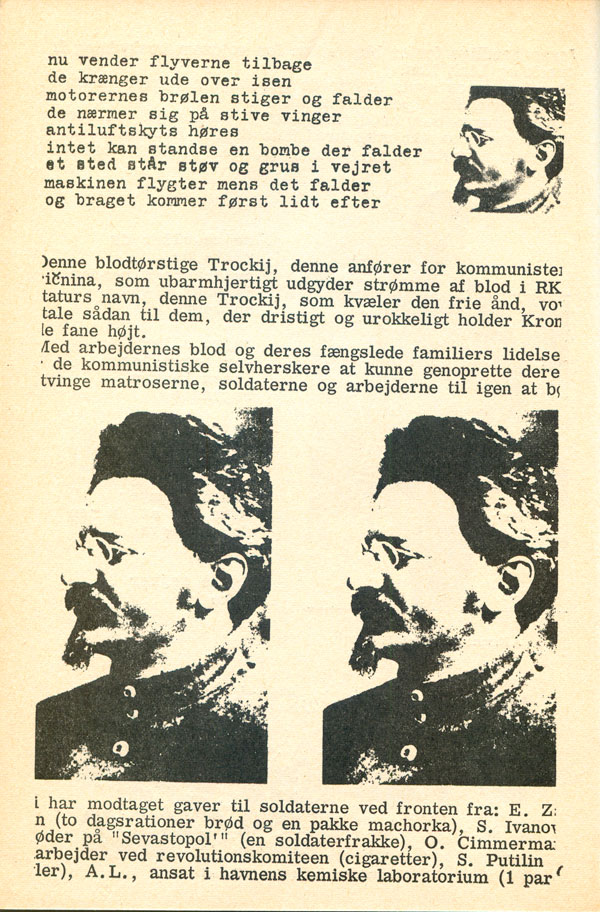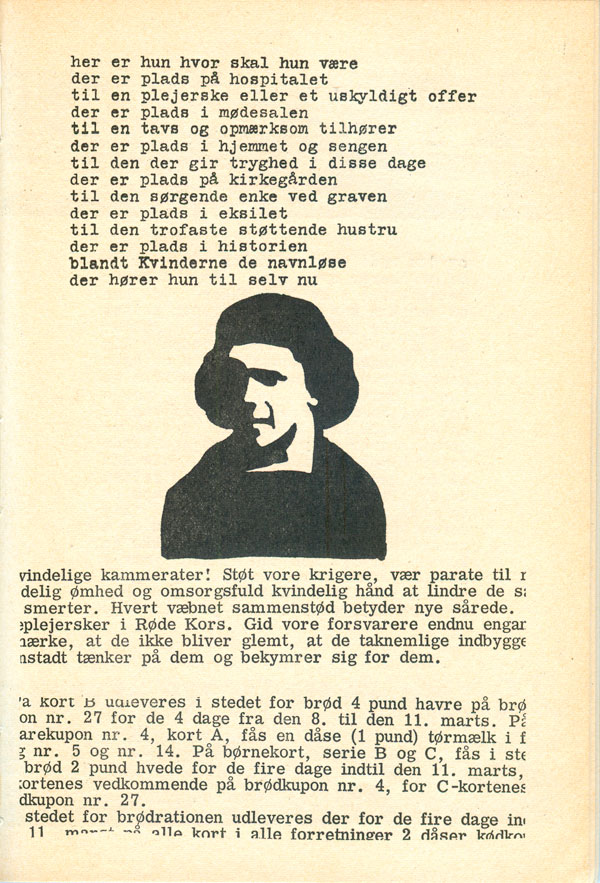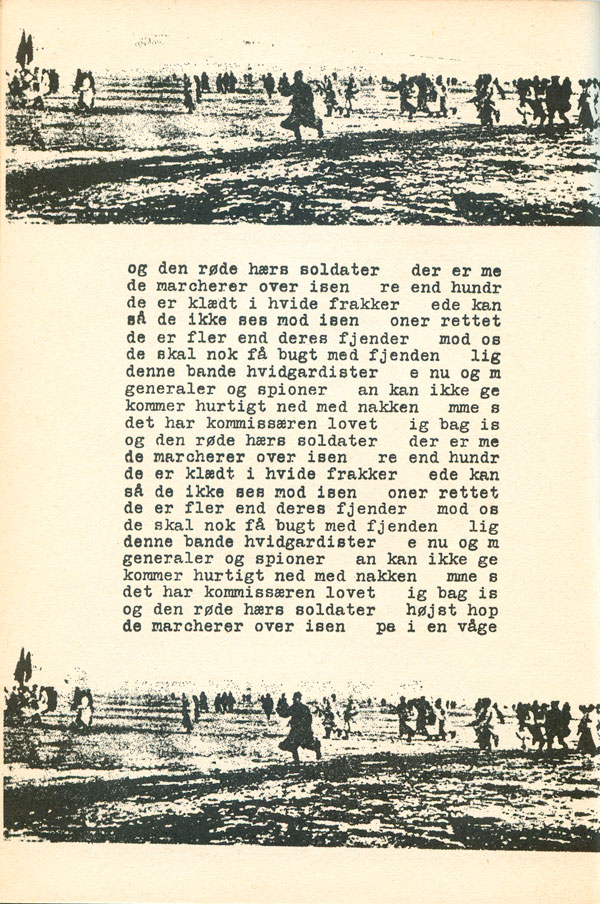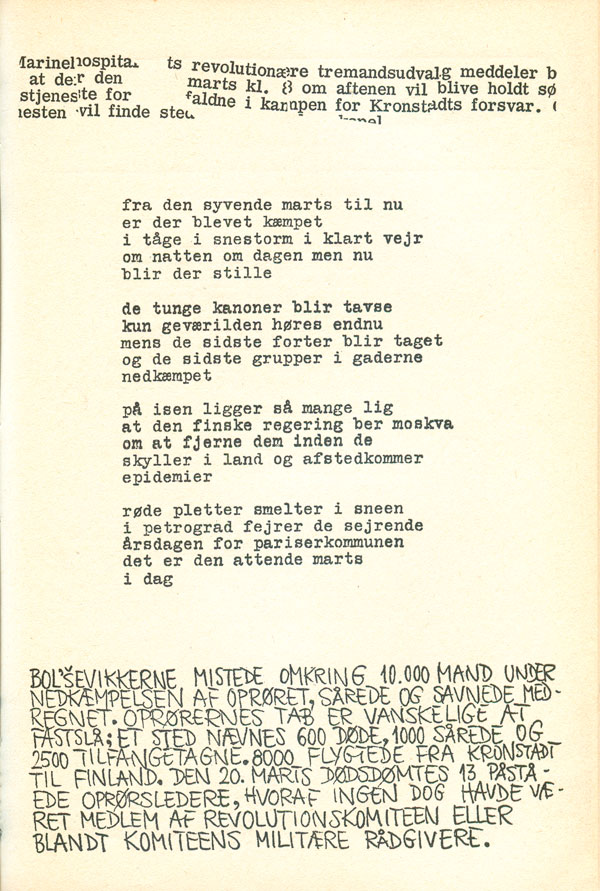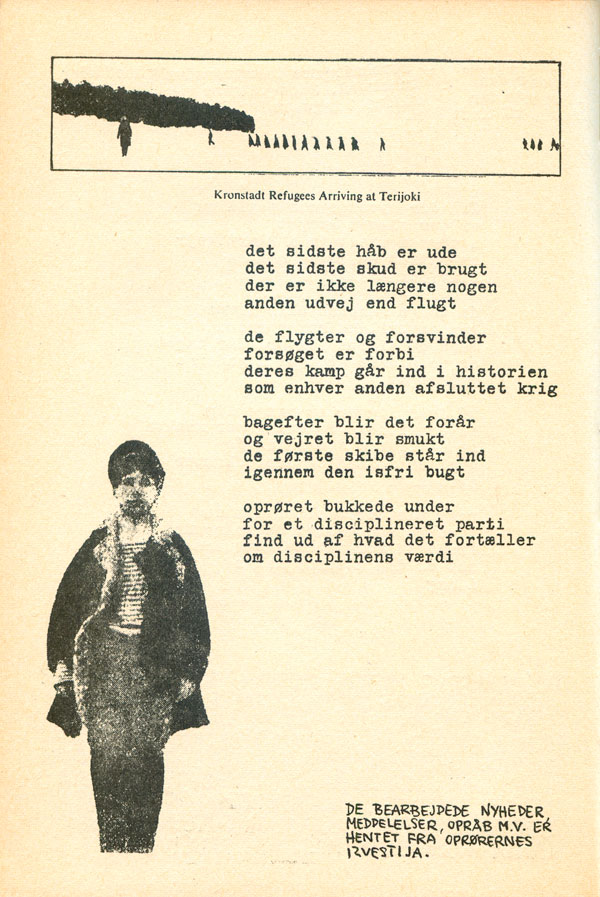 I recently discovered the below Kronstadt poem by Tuli Kupferberg, published around the exact same time as the above piece, but in issue #4 of the second series of Anarchy Magazine in the UK. Although the poem is different, the collaging of images and use of both quotations and poetry makes for a strikingly similar looking project.