Here are some pictures from our Justseeds Earth Day exhibit. We used the occasion to preview 14 new designs for the upcoming Justseeds 2010 Portfolio: Resourced. The one night exhibit was at the Times Up! Brooklyn bike space, 99 S6th St.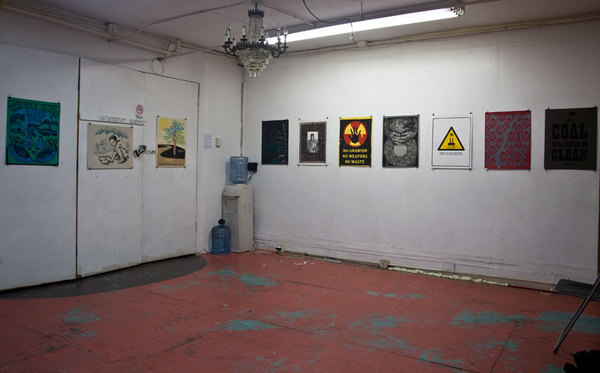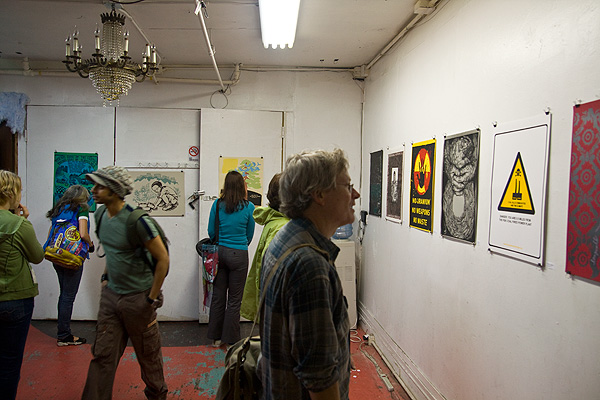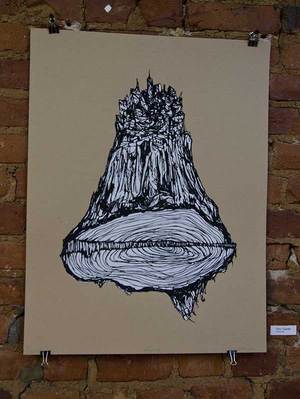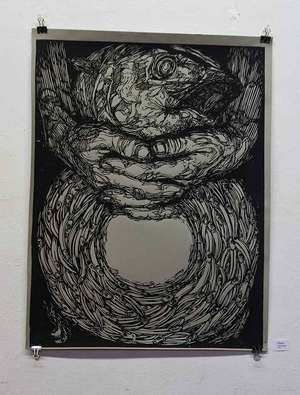 Pete Yahnke and Gaia's contributions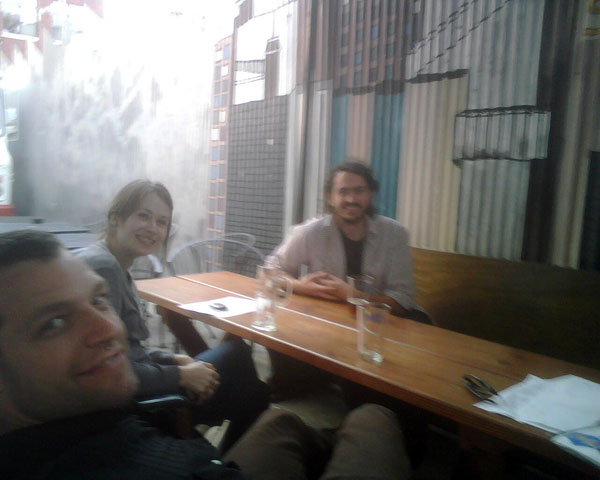 Kristine Virsis, Kevin Caplicki, and Tom Civil enjoying a beverage after hanging the show.
Extra thanks to
Times Up!
for offering us the space and chance to show this work!