Our friend Brett Story is coming to NYC next week to screen her new film! Come check it out!: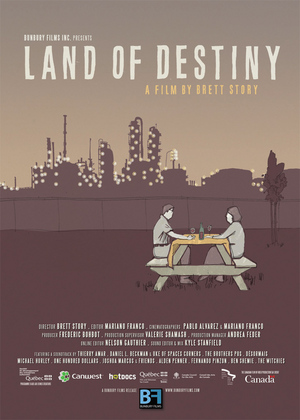 Land of Destiny
Presented by DCTV, in a co-presentation with Red Channels
Tuesday, July 19th, 7:30pm (doors open at 7pm)
DCTV, 87 Lafayette St, NYC
screening followed by a Q&A with the director
tickets:
$6 / DCTV & Red Channels Members
$8 / Shooting People, DocuClub, NYWIFT, IFP Members, and students with ID
$10 / General
you can see a trailer and get more details HERE.

Land of Destiny
a documentary film directed by Brett Story
80 minutes, 2010
A hard-working petrochemical town is rocked by revelations that its workers suffer an epidemic of cancers. But even more terrifying is the looming spectre of deindustrialization and joblessness.
Tattooed men serving fries, basement musicians, boilermakers and volunteer firemen, heartbroken widows and an optimistic mayor – the lives of a diverse medley of characters intersect to reveal the dramas and contradictions of an industrial town out of sync with a post-industrial economy. In the rich fabric of the city's landscape – rows of boarded storefronts, the bright sprawl of petrochemical plants and the swollen rooms of hospital wards and crowded bars – one finds a microcosm of the 21st century. A portrait of a working-class city in paralysis and a meditation on work and place in the modern economy, Land of Destiny offers an intimate story about work, struggle, and survival.