From the end of April through June, the French left daily newspaper l'Humanité has been publishing a full color political poster in each issue. The poster project is the work of editor Thomas Lemahieu, and was initiated as a way to address both the 50 year anniversary of 1968 and the current rise of social struggles in France. Most of the artists and designers involved are European, but a small number of others are included, such as Justseeds fellow-traveler Kevin Yuen-Kit Lo, Argentine friends El Fantasma de Heredia, and myself. All the posters can also be seen on the paper's website HERE, and even downloaded for free.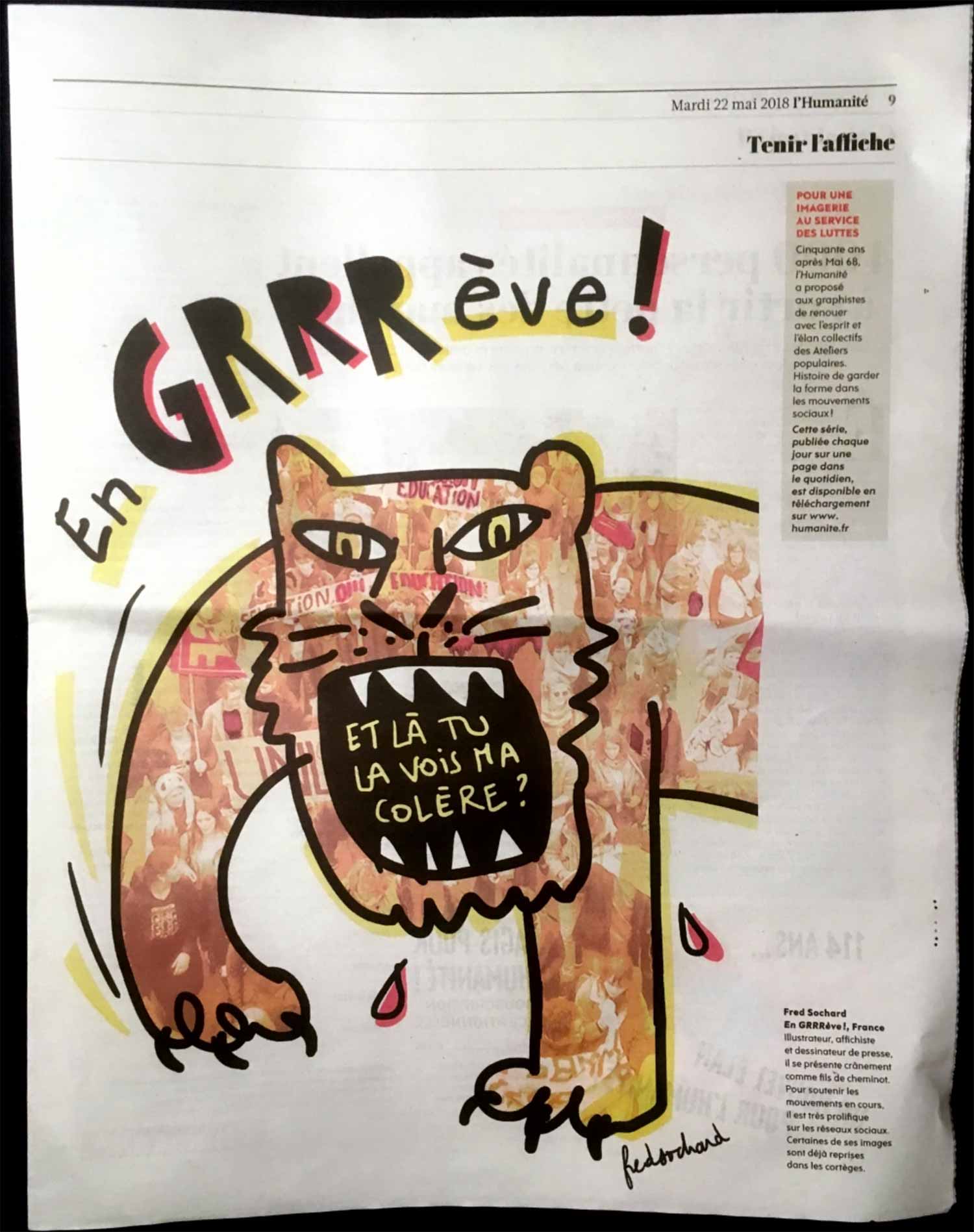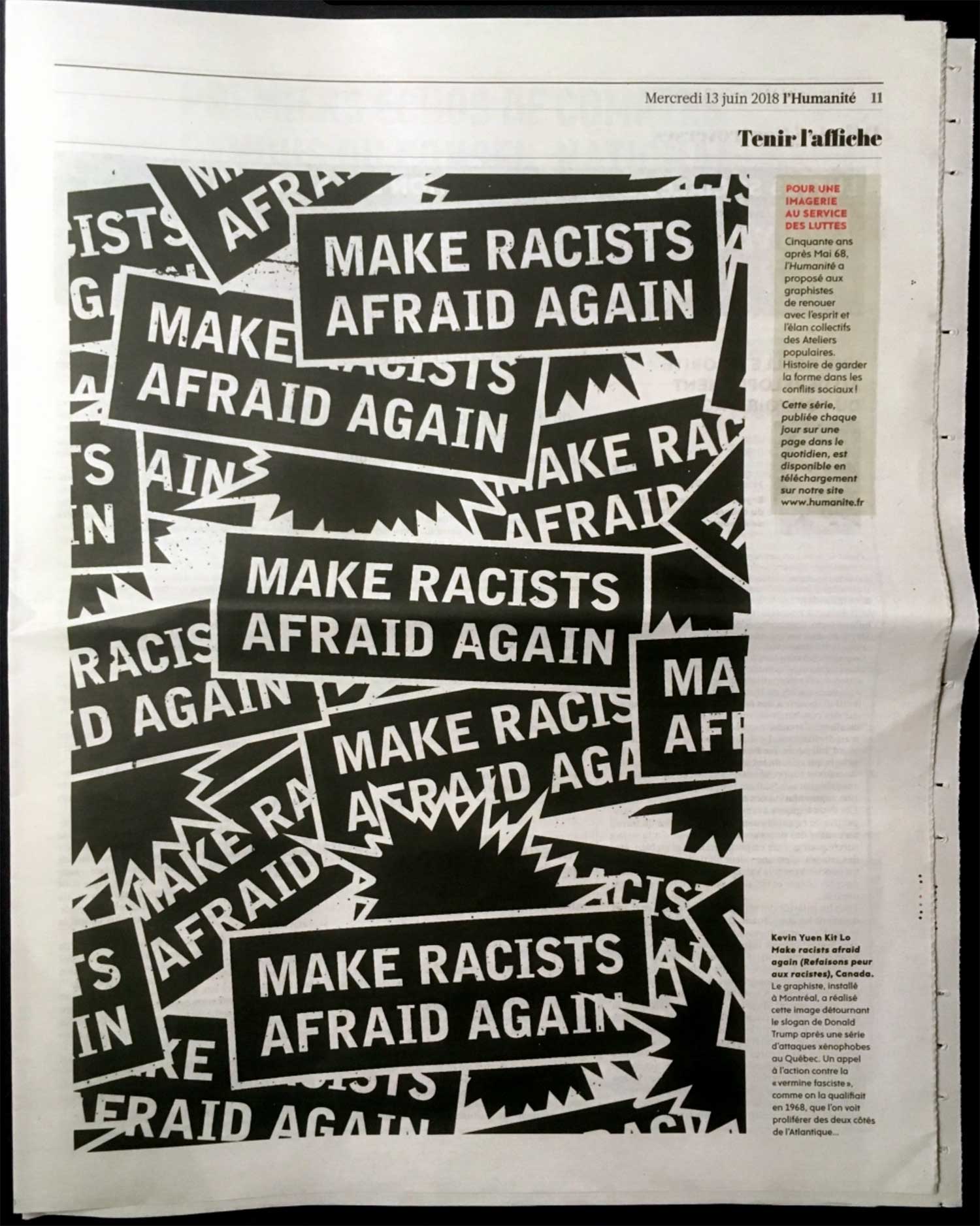 Here's a full list of the artists and designers so far:
171 canons, Au fond à gauche, Edmond Baudoin, Flora Beillouin, Hélène Bernadat, Mustapha Boutadjine, Philippe Bretelle, Bruno Charzat, Pascal Colrat, Bérengère Desmettre, Noel Douglas, Dugudus, Gilles Dupuis, El Fantasma de Heredia, Fabrication Maison, Formes Vives, Mohamed Guiga, Isabelle Jégo, Alex Jordan, Raouf Karray, Alain Le Quernec, Kevin Yuen-Kit Lo, Sébastien Marchal, Tomaso Marcolla, Josh MacPhee, François Miehe, Ne Rougissez pas, Nous Travaillons Ensemble, Daniel Paris-Clavel, Gérard Paris-Clavel, Olivier Pasquiers, Cisco Perez, Caroline Pottier et le Phare Boréal (pour une réponse collective liée aux expos en cours et à venir), Michel Quarez, Collectif La Rage, Thomas Rochon, Jean-Pol Rouard, Thierry Sarfis, Emilie Seto, Fred Sochard, Spark Poster Collective, Super Terrain, Jana Traboulsi, Un Mundo Feliz, Clément Valette, Nicolas Vieira, Atelier Youpi.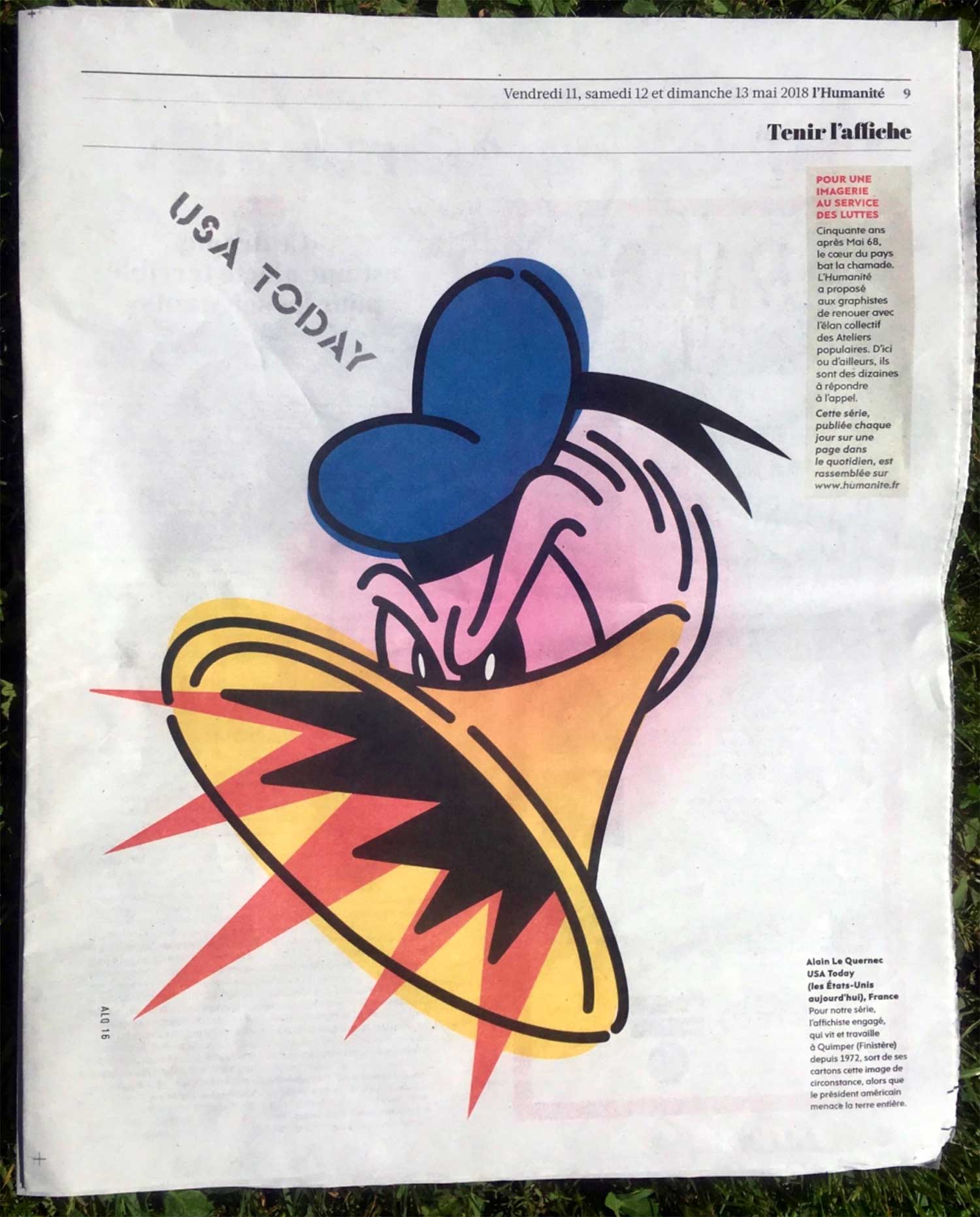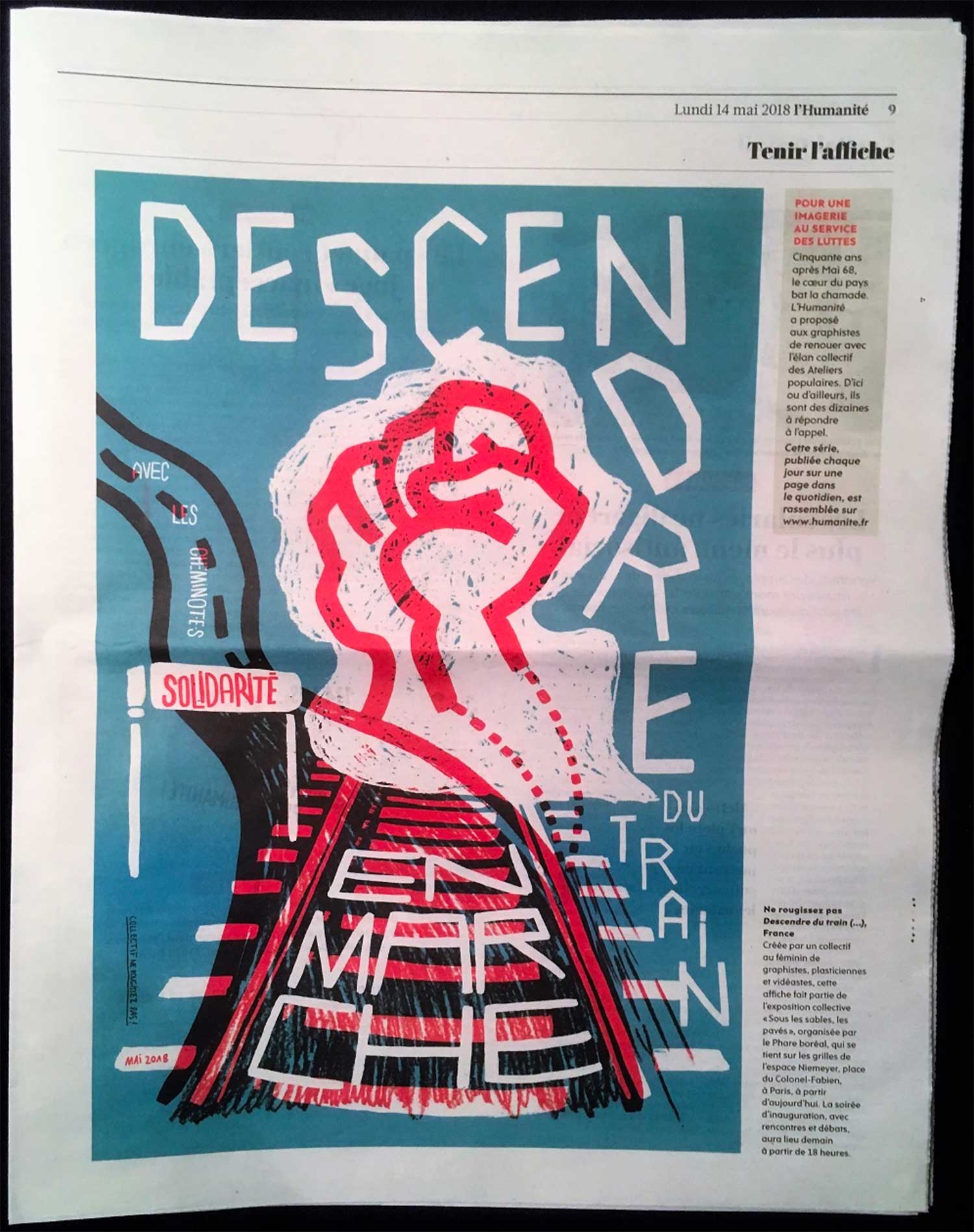 Top poster is by me, the other four, clockwise from top left: Fred Sochard, Kevin Yuen-Kit Lo, Ne Rougissez pas, and Alain Le Quernec.

Programming has also been developed around the series, with multiple exhibition activities planned, including more impromptu street shows like the image below.