I was making out a list of books for a friend, and realized I could share it with all our blog readers. For those that don't know, I'm both a book nerd, and a poster nerd. For years I've been collecting every book about political poster art I can find. Here's a list of what I think are the 20 best books about post-WWII political posters. They are in alphabetical order by author, not importance. A handful of them are out-of-print, or painfully expensive to get in the US, but most are still available and find-able at good used bookstores, or online: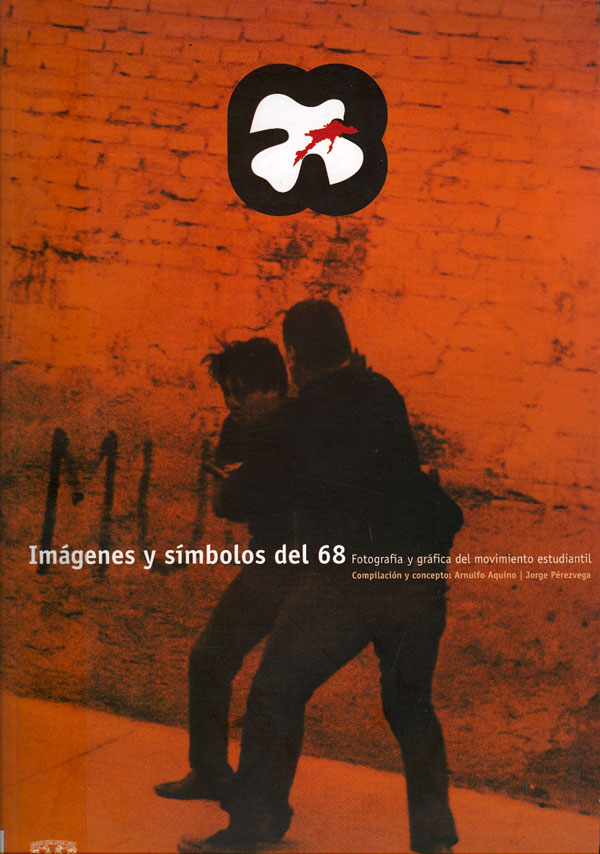 Arnulfo Aquino & Jorge Pérezvega, eds. Imágenes y Símboles del 68: Fotografía y Gráfica del Movimiento Estudiantil. Distrito Federal, México: Universidad Nacional Autónoma de México, 2004.

The best book available on the political graphics produced during the Mexican student upheaval in 1968. Unlike Europe, where screenprinting became the poster production method of choice in 68 and into the 70s, in Mexico the block print was most widely used. In part this was likely due to the graphic history of Mexico, and the political printmaking traditions of the Taller de Gráfica Popular. This book captures a ton of the graphics produced, as well as a lot of photo documentation of banners, marches, and the student propaganda brigades, which produced and distributed a lot of the prints. The only drawbacks to the book is that it's in Spanish (a bummer for us English-only idiots), and the images are all black & white or a brick red duotone, which looks nice, but doesn't give us a full feel for how the color posters actually looked.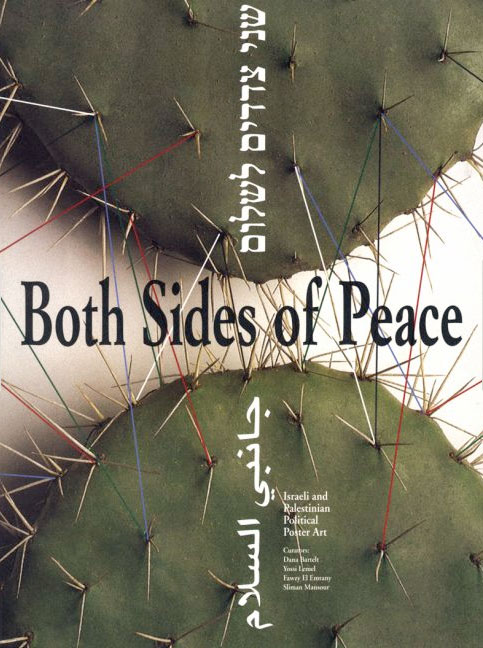 Dana Bartelt, Yossi Lemel, Fawzy El Emrany, and Sliman Mansour. Both Sides of Peace: Israeli and Palestinian Poster Art. Seattle, WA and London: University of Washington Press, 1996.

So far the best collection of posters from the Palestinian-Israeli struggle. The Israeli posters tend to be more polished and "designed," and although the majority are critical of Israeli policy, there are a number of zionist pieces. It is one of the largest collections of Israeli David Tartakover's designs (at least available in English), and we get to see how effective he marshals the raw tools of the collage and photocopy in creating anti-occupation posters. The Palestinian work tends to be more raw, many of the posters photo-reproductions of paintings and drawings. A lot of the posters are created by the PLO, or celebrate the Intifada. Stylistically many mirror Cuban political posters, showing the aesthetic aspects of Third World solidarity.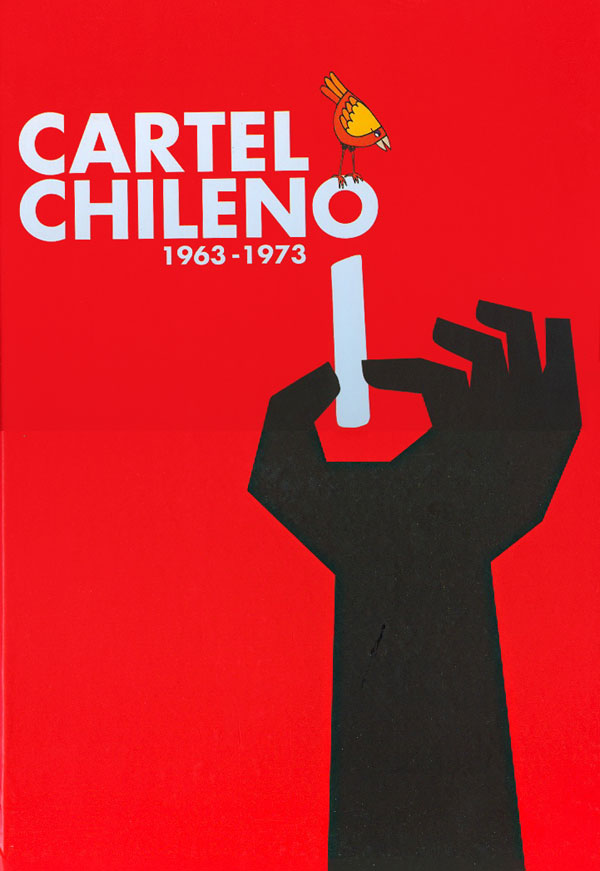 Eduardo Castillo Espinoza. Cartel Chileno 1963-1973. Santiago, Chile: Ediciones B Chile, 2006.

This one is particularly hard to find, but well worth the search. Kevin actually brought this back from Chile for me. First, it's giant, 11″x15″, so you almost get the full feel of what these images actually look like as posters. The focus here is on the Allende years, and there are a couple framing essays in Spanish. The real treasure is the posters, over 90 full page images, and on top of that there are a half dozen images of some of the posters in development, from rough pencil sketches to colored marker proofs. This is a rare insight into historical poster production, all of these made before computers were used for design. Interestingly, most of the posters here were created by a handful of designers, including Vincente Larrea, Waldo González Hervé and Mario Quirez, but commissioned by a wide array of organizations, from unions to universities, political parties to musicians, film houses to student organizations.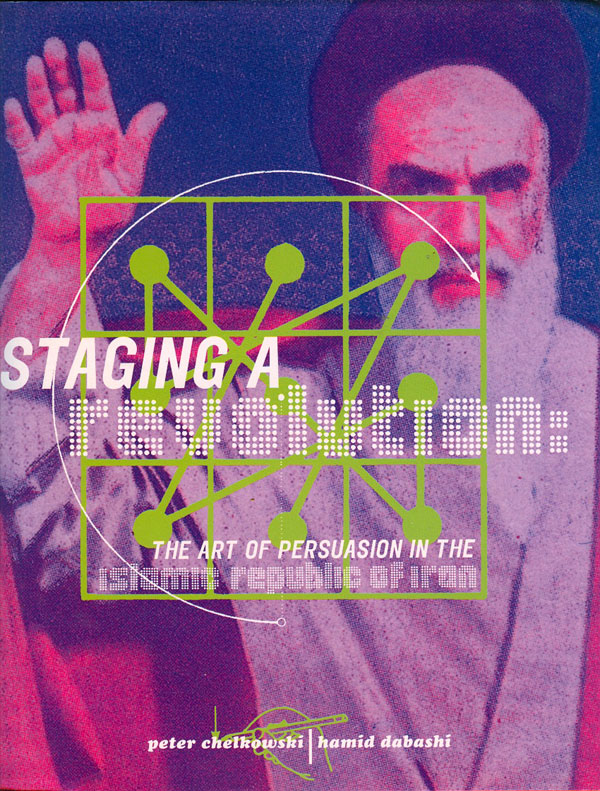 Peter Chelkowski & Hamid Dabashi. Staging a Revolution: The Art of Persuasion in the Islamic Republic of Iran. NYC: New York University Press, 1999.

This book is much more about the art, politics and sociology of propaganda and graphic persuasion than simply the reproduction of political posters. Through postage stamps, paintings, posters, editorial cartoons, grade school textbooks, street art, murals, public performance, film and even the images on currency, the authors weave an impressive narrative of how images were wielded by the Ayatollahs to wrest power from the popular movement through the revolution of 1978-79, and then marshal support during the decade long and deeply bloody Iran-Iraq war. No simple task, this book is of interest to anyone inquisitive about the use of propaganda, political graphics, and the use of design to encourage and control certain behaviors (whether they be shopping or martyrdom).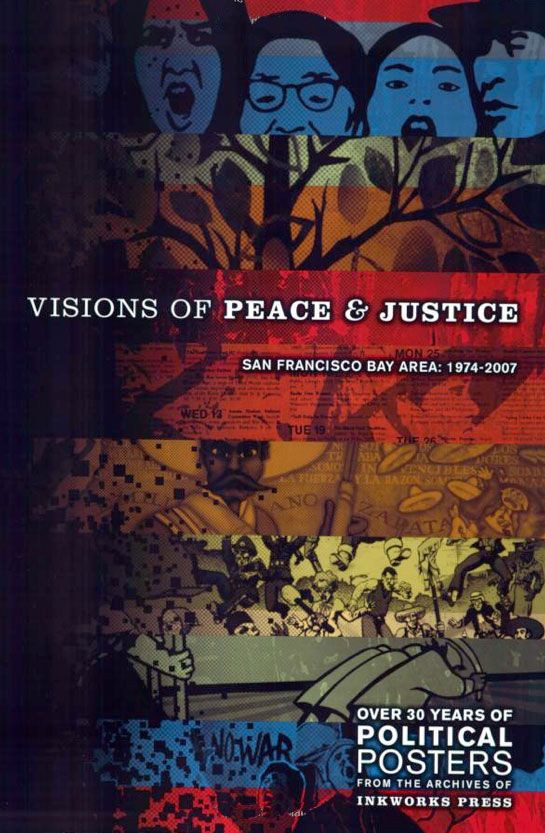 Lincoln Cushing, ed. Visions of Peace & Justice: Over 30 Years of Political Posters from the Archives of Inkworks Press. Berkeley, CA: Inkworks Press, 2007.

An absolutely fabulous study of the poster output of one movement printshop! By looking at all of the output of Inkworks Press in Berkeley, CA from 1974-2007, this book gives us an amazing cross section of artists, designers, aesthetics, and political movements. We can see how movements, styles and artists evolved over time, and really get a look at what was happening on the streets of the Bay Area over the past 35 years. This book is solid evidence for the value of movement printshops, and the irreplaceable role they can play in a community.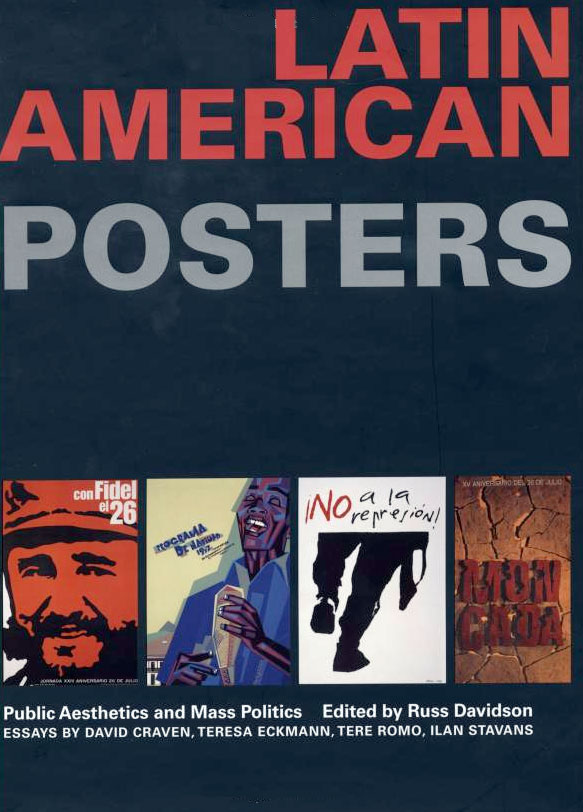 Russ Davidson, ed. Latin American Posters: Public Aesthetics and Mass Politics. Sante Fe, NM: Museum of New Mexico Press, 2006.

Definitely one of the best cross sections of posters from across Latin America. It definitely has it's fair share of Cuban (although some are lesser seen images produced by OCLAE and the UIE) and Chilean posters, there's also a fair showing of material from Puerto Rico, Mexico, Nicaragua, Argentina and El Salvador. Plus some images from countries rarely represented in poster collections, like Panama and Peru. The clutch of image of Puerto Rican screenprints is quite a treat, often competing with Cuban work in design and color usage, but with their own distinct aesthetic flair.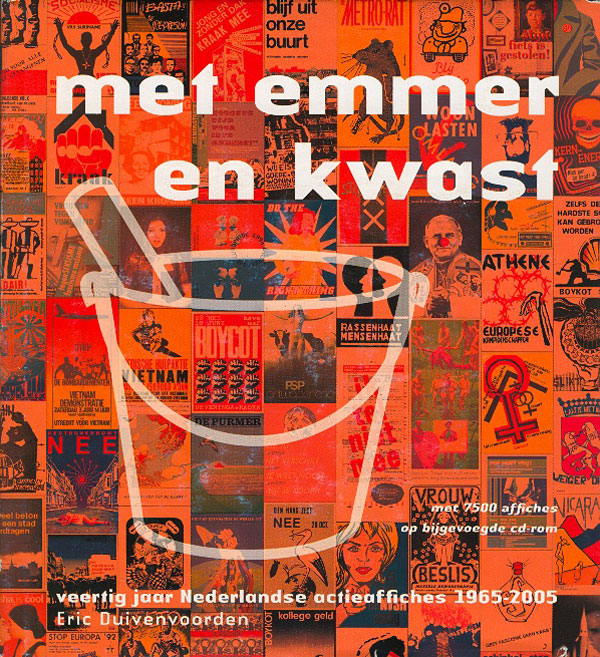 Eric Duivenvoorden. Met Emmer en Kwast: Veertig jaar Nederlandse Actieaffiches 1965-2005. Amsterdam: Uitgeverij Het Fort van Sjakoo, 2005.

One of two major collections of Dutch political posters that have been published (the other being the older Een Teken Aan de Wand), this one brings us almost up to the present, and has a much larger collection of posters created by the squatting movement and the "autonomous" left. Organized around themes, there are strong bodies of graphics around the anti-nuclear movement, housing, squatting, women's struggles, anti-apartheid, as well as specifically Dutch movements and concerns like Provo, the Kabouters, and Dutch involvement in Suriname. In addition the book comes with a CD of lo-res images of 7500 political posters, an absolutely massive collection of Dutch political graphics.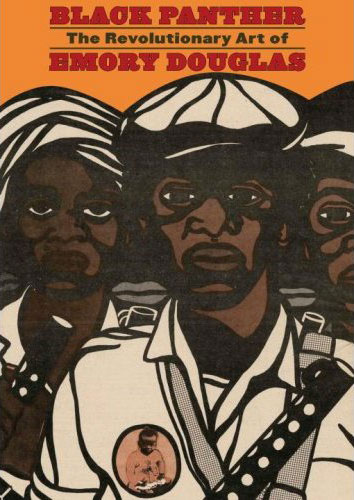 Sam Durant, ed. Black Panther: The Revolutionary Art of Emory Douglas. New York City: Rizzoli, 2007.

One of two artist specific books on this list. The art of Emory Douglas, the Black Panther's Minister of Culture, is so distinctive and has been so influential that this book has to be on this list. This is the only serious collection of Douglas' work, collecting over 200 images, the vast majority made as either the cover, centerfold or back "poster" of the Black Panther newspaper. For 10 years Douglas laid out the paper and produced the majority of graphics for it, and for a good chunk of that decade he did this weekly! It are the limitations of newsprint production, and his pushing of these boundaries, that really make his style so distinct. Douglas lays bold outlined figures of Black empowerment or oppression on top of backgrounds of pre-fab ziptone patterns, collaged photographs, and earlier versions of his figures, almost all produced in black and a single stock color, used to great effect to pop the armed guerillas, angry mothers and figures from Black history right off the page.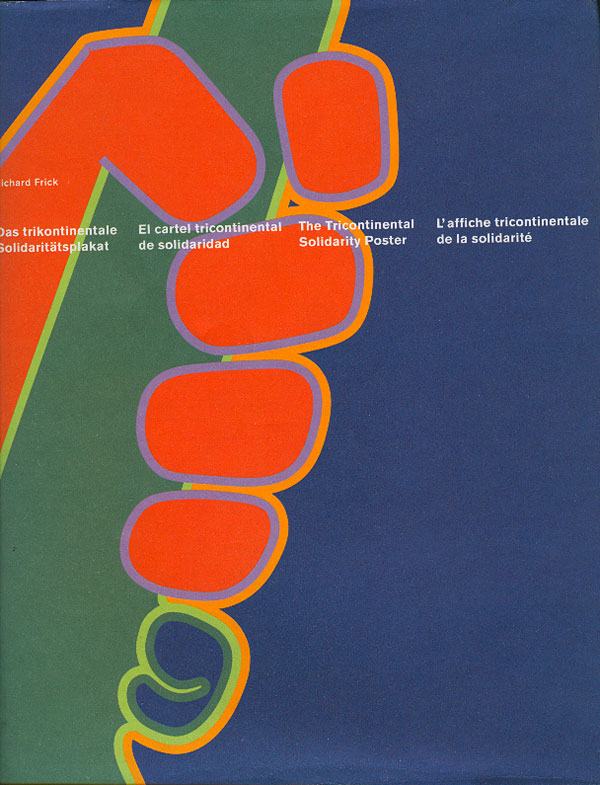 Richard Frick. Das trikontinentale Solidaritätsplakat. Bern, Switzerland: comedia-Verlag, 2003.

Cuban political posters are some of the most aesthetically diverse, experimental and impactful in the history of political posters. This is the definitive collection of the posters created by OSPAAL (The Organization in Solidarity with the People's of Africa, Asia and Latin America) and their magazine Tricontinental. All 340 posters OSPAAAL produced between 1967-2002 are reproduced in color, as well as a graphic index of the posters in the back. There are 5 framing essays, a couple of them quite good, and short personal statements by 3 of the poster designers, including Alfredo Rostgaard, one of my favorite poster makers. All of this is translated into 4 different languages (English, French, German and Spanish), and laid out beautifully; very simple, clean and direct design. The only downside to this book is that it is was printed in a fairly small volume, so has become quite rare and expensive. But, if you are interested in Cuban posters, it is well worth tracking down.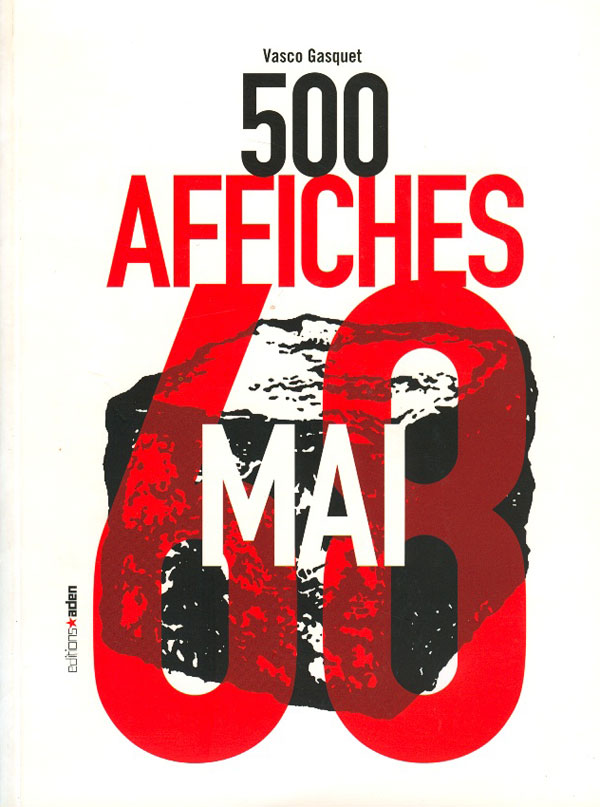 Vasco Gasquet, ed. 500 Affiches de Mai 68. Brussels: Les Éditions Aden, 2007.

This is exactly what it says it is, 500 posters from May 1968 in France. There's a short, 3 page introduction (in French), then this book launches right into piles and piles of poster images created 68. Although they are all reproduced in black & white, there is not too much of a loss as 90% of the originals are one color screenprints on white paper. What I really like about this book is the sheer diversity of images, and the inclusion of made by all different people and sectors, not simply the usual 50-100 regularly reproduced images created by the Atelier Populaire.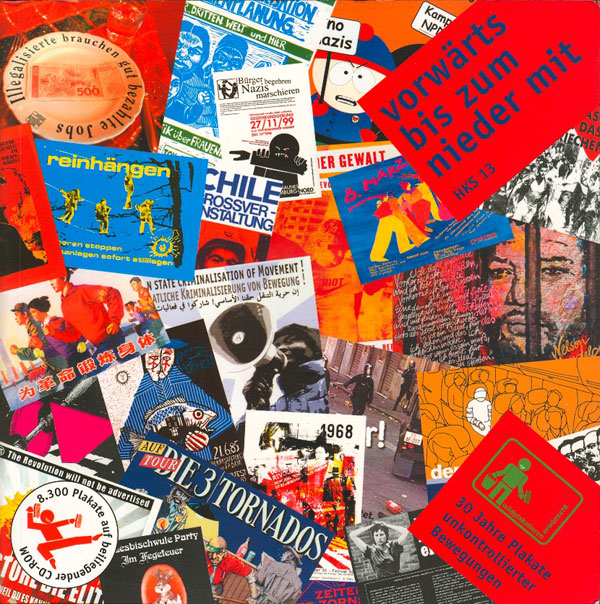 HKS 133. Vorwärts bis Zum Nieder Mit: 30 Jahre Plakete Unkontrollierter Bewegungen. Berlin: Assoziation A, 2001.

The best collection of posters from the German left, in particular the extra-parliamentarian and autonomous left (Autonomen, Anti-Fascist Action, RAF and other armed groups). There is what appears to be significant contextual material, but it's all in German. Also included is an in-depth article on the designing of political posters by Sandy K. of image-shift (who has designed hundreds of political posters over the past twenty years). Like its Dutch counterpart (see Met Emmer en Kwast above), this book also comes with a CD of poster images, 8300 posters!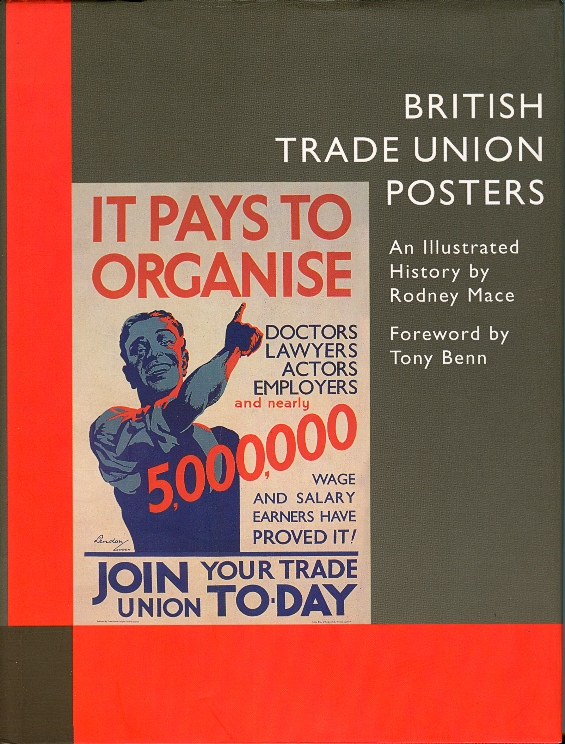 Rodney Mace. British Trade Union Posters. Gloucestershire, UK: Sutton Publishing, 1999.

I love this book for its simplicity, two hundred British labor posters in chronological order, from the beginning of machine printing (1815) to mass-produced picket placards (1998). It's quite a trip, giving the reader a great overview of both the development of the labor movement in the UK (the evolution of slogans, the shifts in political position, etc.) and a great lens through which to see the evolution of British design, from 19th Century wood block type to early realist painted pictoral representation in the 30s, montage and info-design in the 40s, 50s cartoon-y illustrations, to the 80s and 90s amalgamation of all the styles.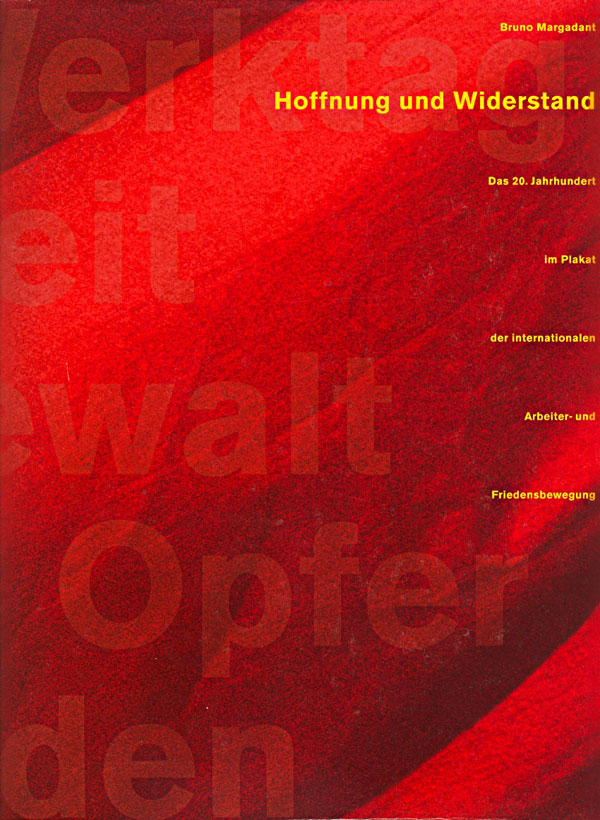 Bruno Margadant. Hoffnung und Widerstand: Das 20. Jahrhundert im Plakat der Internationalen Arbeiter- und Friendensbewegung. Zürich: Verlag Hans-Rudolf Lutz und Museum für Gestaltung Zürich, 1998.

Not just post-60s, this is one of the best all-around political poster books out there. It's in German, which is a drag for all us non-German speakers, but it is one of the most expansive collections of political images, starting with the mid-19th Century up through the 90s, from early anti-capitalism and socialist utopianism to the Zapatistas and environmentalism. The selection is inclusive and the curation impeccable, with powerful and rarely seen posters from movements well documented (Spanish Civil War, Anti-Fascism, Cuban Revolution), to those much harder to access (Syria, East Germany, Yugoslavia, Uruguay, Korea, and Turkey).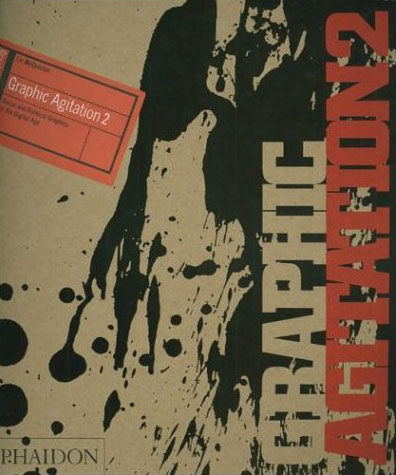 Liz McQuiston. Graphic Agitation 2: Social and Political Graphics in the Digital Age. London: Phaidon Press Ltd., 2004.

Liz McQuiston has consistently put out high quality books on political posters and graphics. This is her most recent, from 2004, and focuses on the role of new technologies (particularly the internet) on political graphics production and distribution. She also does a good job collecting and illustrating how many movements over the past 15-20 years (anti-GMO foods, counter globalization, anti-Balkans war, Zapatistas, UK road protests, and AIDS activism in Africa to name a few) have represented themselves to the world. A bunch of books have come out in the past couple of years documenting the political graphic production of late, but this is still the best one, crammed with images, nice full page photos, and contextual information.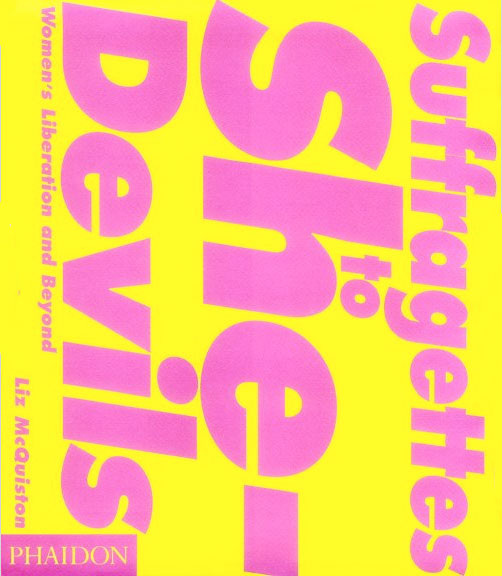 Liz McQuiston. Suffragettes to She-Devils: Women's Liberation and Beyond. London: Phaidon Press Ltd., 1997.

An earlier McQuiston book, this one traces the history of the graphics of women's liberation, across time and continent. Quite a solid collection, filled with buttons, stickers, book covers, magazine graphics, and t-shirts ass well as posters. A real cross section, with material from all over the world, letting the reader gain some insight as to how women represent themselves in very different situations. Plus it's just fun, with a ton of really aggressive and humorous graphics from the 60s and 70s feminist heyday ("Free Castration on Demand" one poster screams!).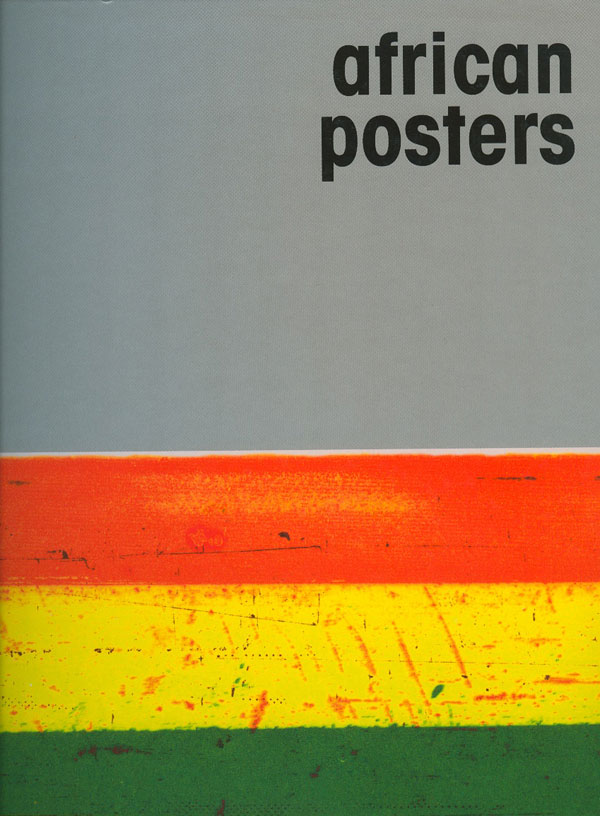 Giorgio Miescher and Dag Henrichsen. African Posters. Basel, Switzerland: Basler Afrika Bibliographien, 2004.

After stumbling upon and getting a peek at this book at the International Institute of Social History (IISH) in Amsterdam, I spent the next three years trying to track down a copy, not an easy task! This is one of the only books in print with a large selection of African posters not originating from South Africa. Hard bound, large format, and over 300 pages, this is a catalog of the poster collection of Basler Afrika Bibliographien in Switzerland, and contains a large number of left political posters, as well as a ton of election, health and safety, music, economic and social service posters (around 1000 total). There are posters from Angola, Botswana, Burkino Faso, Eritrea, Ethiopia, Libya, Mozambique, Namibia, Nigeria, Tanzania, the Western Sahara, Zimbabwe, as well as South Africa.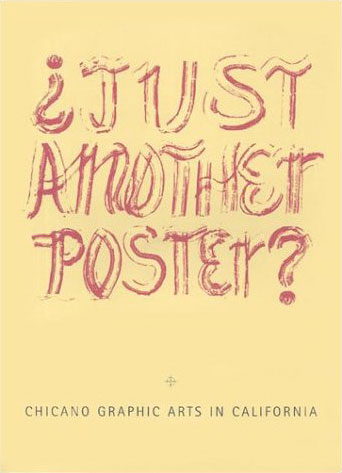 Chon A. Noriega, ed. Just Another Poster? Chicano Graphic Arts in California. Seattle, WA and London: University of Washington Press, 2001.

The definitive book on the development of the Chicano poster and print movement and culture in California from the 1960s to the early 90s. A bi-lingual (English & Spanish) exhibition catalog, the essays included trace the origins of Chicano printing, the role of women in the movement, the iconography used in the posters, and a case study of one of the most important print collectives, the Royal Chicano Air Force. A great read, I just wish there were more (and larger) images of the posters!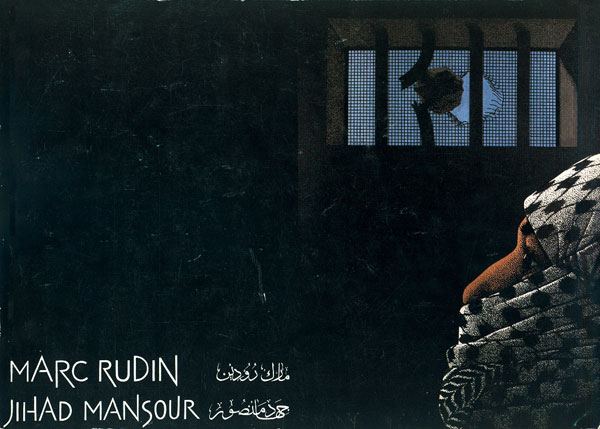 Marc Rudin. Marc Rudin/Jihad Mansour: Katalog zur Ausstellung. Zürich: Kasama, 1993.

The only other book I would choose focused on the output of a single artist. Marc Rudin (who later took on the name Jihad Mansour) is a Swiss-born artist, musician and activist who became involved with the Popular Front for the Liberation of Palestine (PFLP) in the late 1960s. In the 1970s he was involved in the militant and armed left in Europe, including working with groups robbing banks in order to help fund the PFLP. In 1980, he move to Palestinian refugee camps in Lebanon and Syria and became one of their primary poster producers, creating over 200 posters/graphics in the 1980s. This is a rare exhibition catalog of his work, including posters, drawings and block prints, all of which are quite accomplished and impressive. The introductory text is in German only, but the information about each image is in German, English, French and Arabic. Most of Rudin's posters are multi-lingual to begin with, which allowed them (and the PFLP) to reach into Europe and beyond Arab-only speaking audiences.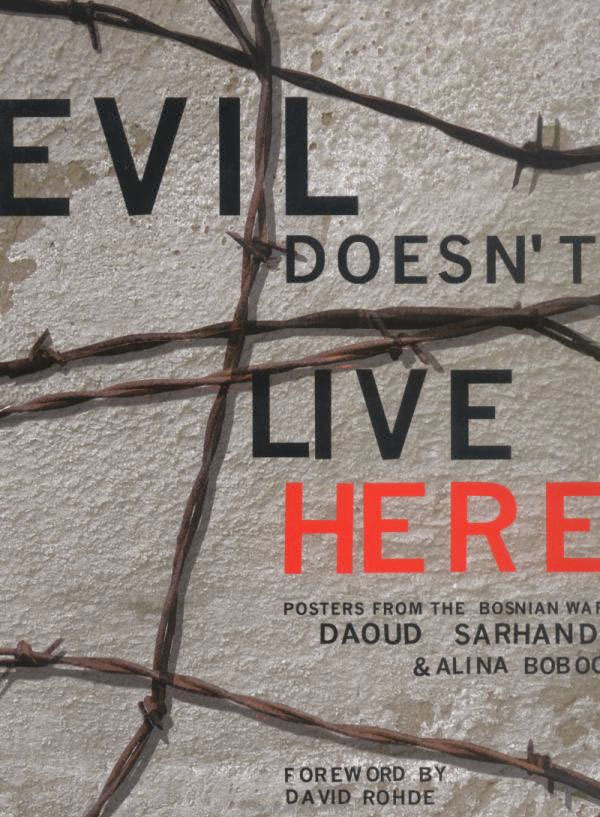 Daoud Sarhandi & Alina Boboc. Evil Doesn't Live Here: Posters from the Bosnian War. New York City: Princeton Architectural Press, 2001.

An amazing introduction to the politics, religion, ethnicities, and interventions that led to and created the Bosnian War (and the rest of the struggled in the Balkans) through the lens of the graphic production of the region from 1991 to 1998. Left, Right and in between, Bosnians, Croats, Serbs. We are invited into the bloody intercine conflict through propaganda posters for armed militias, politicians election posters, anti-war graphics, anti-NATO posters and more. A great example of cultural and political excavation through poster and visual ephemera.





Judy Seidman. Red on Black: The Story of the South African Poster Movement. Johannesburg: STE Publishers, 2007.

Judy Seidman, former member of the Medu Arts Ensemble (see Signal:03) and anti-apartheid poster maker, has collected an amazing array of South African political posters. What puts this volume a head above the other great South African Poster book (Images of Defiance) is all of the contextual information. Seidman delves deep into the origins of the movement, the way printshops ran, the politics behind the groups making the posters, information about the artists, etc. There's also lots of photographs, images of murals, banners, and flyers, all giving context to the posters and their makers.