On Saturday night, I took the redeye flight from Detroit to Santiago. I am hanging out in Chile for a week, where I am co-convening a Working Group at the Tenth Encuentro Hemisferico. While here, I am collaborating with Aymara feminist Julieta Paredes, Mohawk artist Skawennati, Mexican artist Rodrido Hernández Gómez, and Canadian art historian Dot Tuer. We are collectively convening a Working Group on 'The Body Territory and the Territory as Body: Communitarian Feminism and Indigenous Sovereignty,' Some Aymara and Mapuche members of Feminismo Comunitario are also working with Julieta Paredes to organize an acción estética-politica this Thursday. I will hopefully write more about all of this once this busy week is over.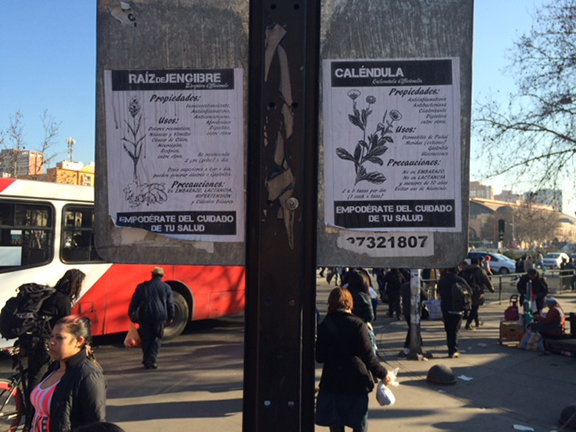 For now, however, I wanted to quickly share these photos of urban medicinal plant usage here in Santiago. Yesterday, I took these photos near the Mercado Central along the Río Mapocho. I don't know much about them, so if anyone knows the makers of these posters or has pictures of additional plants in this series, I would be interested in hearing from you. As you may know, I have been collaborating with plants and am thinking intensely about Indigenous plant medicines, especially around the Great Lakes and north of US-Canada border.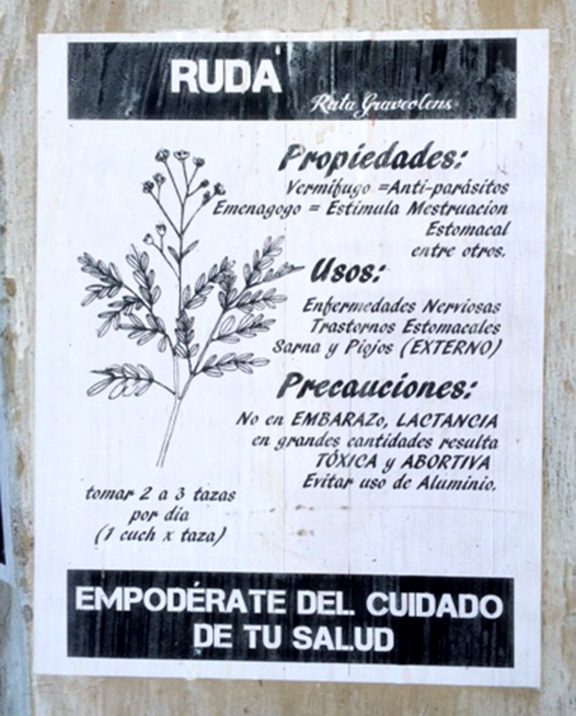 What is interesting about the plants  included in these three wheat-pasted images is that none of them are indigenous to Chile or the Américas. As far as I know, two originate from Europe (ruta graveolens and calendula officinalis) and one from Asia (ginger). This sent me on the hunt for books on Indigenous plant usage in Chile and I purchased this book. If anyone has good sources or connections, please share those.