There's a great show opening this Saturday Night at 516 Arts on Central in Albuquerque. The show is "Street Text; Art From the Coasts and The Populist Phenomenon" Chris Stain is in town for the show and already put up two giant murals!
here's a photo of one: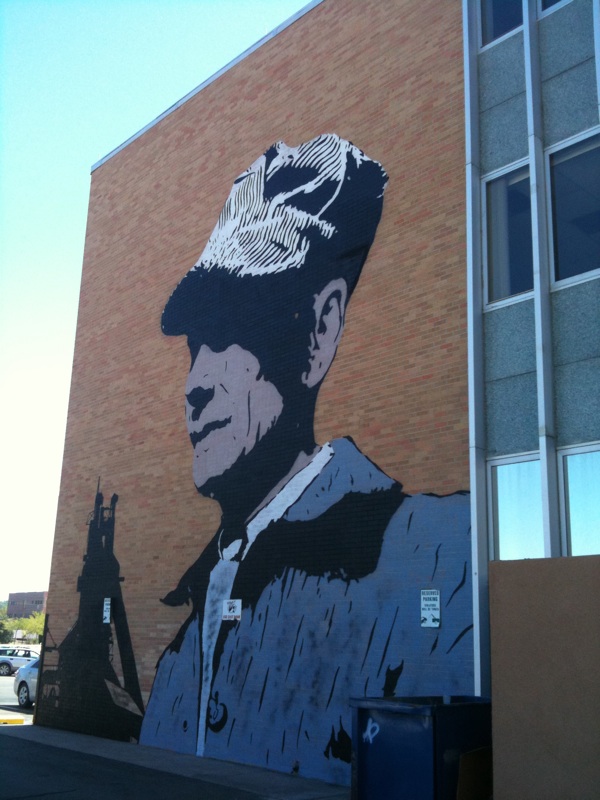 it's a huge piece on the side of a building on the corner of 1st and Central right near the train station. on that same building is a giant wheat paste mural by Chip Thomas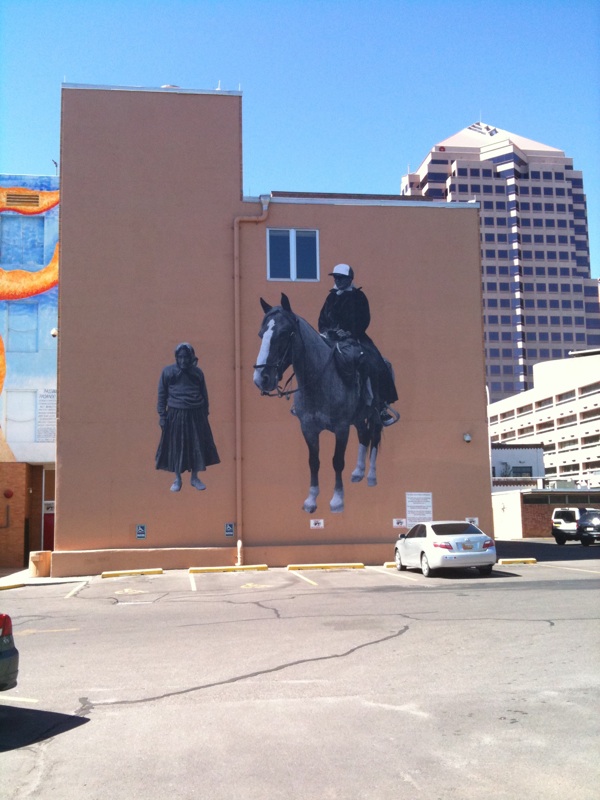 I caught a sneak peak of the show during installation and it looks great. The show features Gaia, Swoon, Lady Pink, Chaz Bojorquez, Shepard Fairy and more. Check out
516's website
for more info.