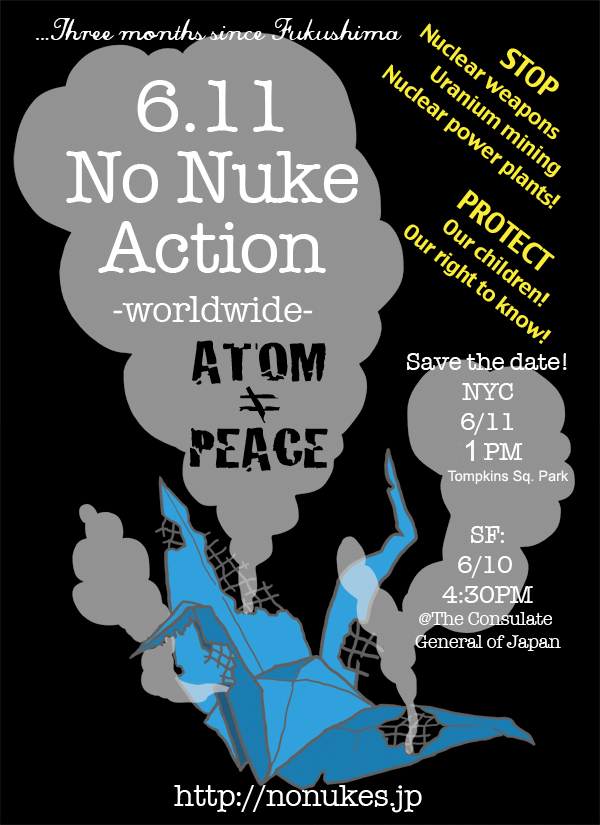 Action in NYC: June 11, Tompkins Sq. Park, 1PM
Red Channels + Todos Somos Japon are scaling up the origami crane-folding tradition by making giant paper cranes out of five-foot squares of paper to protest nuclear reactors here and abroad on the 3-month anniversary of Fukushima.
This event is in solidarity with mass protests in Japan.
We DEFINITELY need your help to fold these ginormous cranes – folding instruction will be given on site!!!
COME MAKE THE BIGGEST ORIGAMI CRANES YOU'VE EVER SEEN WITH US AND FLY IN THE FACE OF THE NUCLEAR INDUSTRY!!!