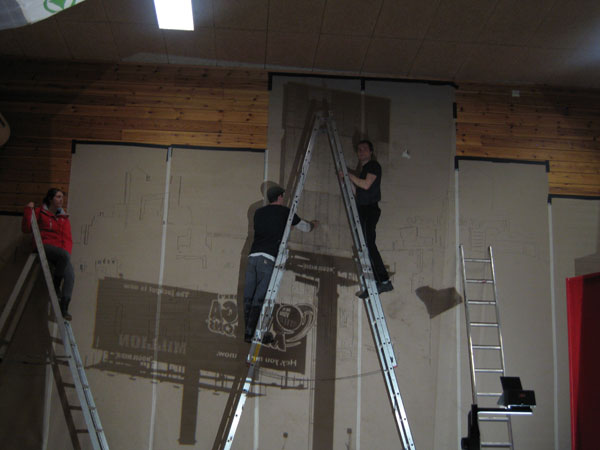 Here's Chris and a couple students up on ladders sketching out the cityscape backdrop we've built in the gym. Man, these ladders are scary! And here is the cityscape getting painted in: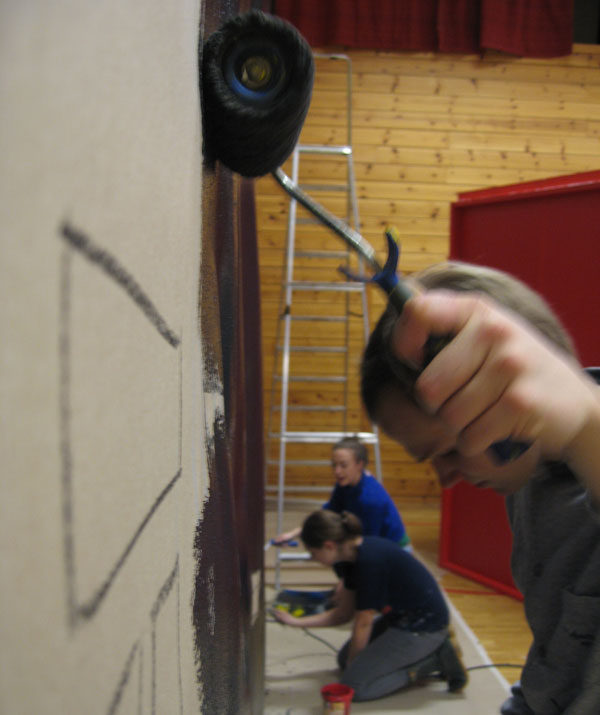 And finished! (I think Chris has better pictures):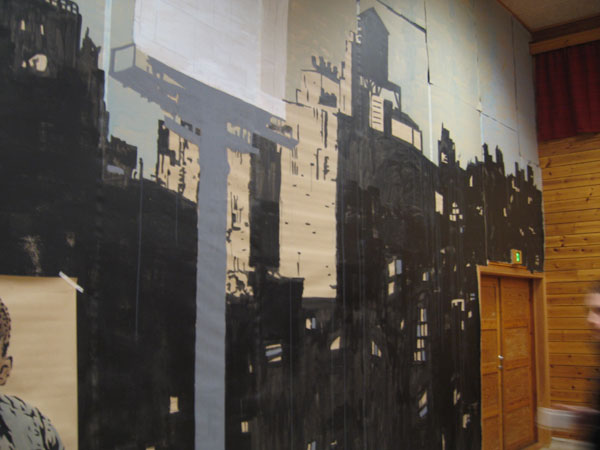 More cityscape, with one of Chris' figures in process: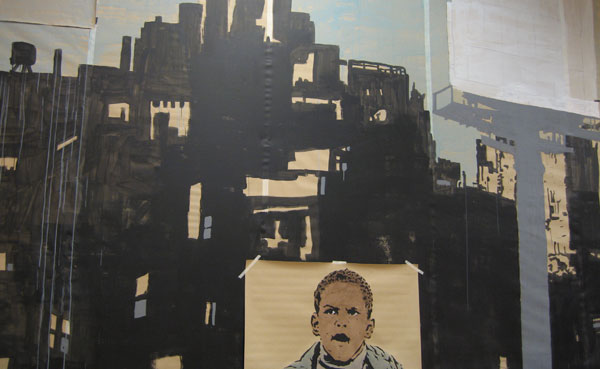 One of the group is working on a project centered around a tree mounted in the center of the gym, which looks great with the birds painted on the plastic sheeting!: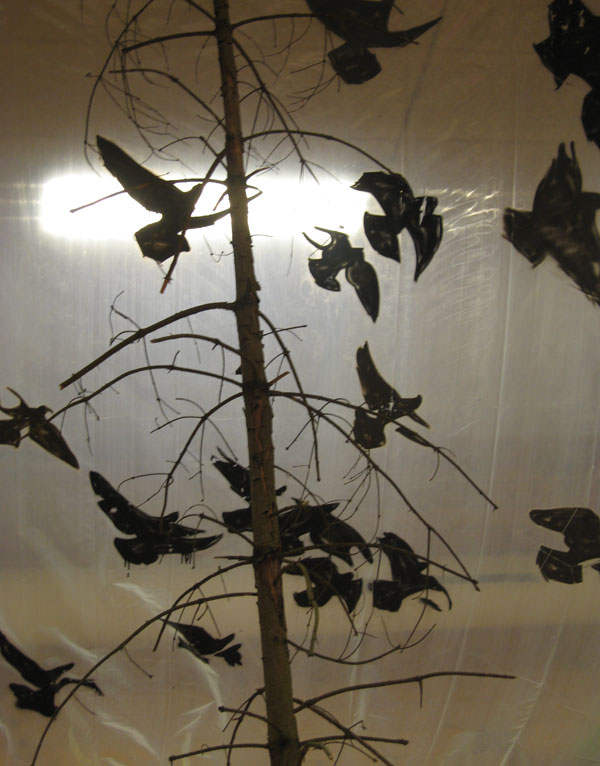 More tomorrow!