Since moving to New Mexico I've been working with a project called Friends of the Orphan Signs. This collaborative project was started by Ellen Babcock, who saw potential in the many skeletal remains of signs that line the old Route 66 (now Central Ave) which runs through the heart of Albuquerque.
This thoroughfare, celebrated in stories and songs lost much of its glamor as the freeway took the bulk of traffic out of the center of the city. Since then the hotels which lined Central have mostly fallen into disarray, been shuttered, or torn down completely. Left standing are many of the frames of the old hotel or restaurant signs which called out to the drivers of Route 66 in its prime. Looking at old pictures of this road it is stunning just how many signs lined this strip, shining in neon or cut of some intricate design with cascading lights.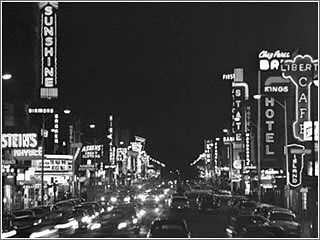 A true testament to the car culture that brought infamy to many of the cities of the West. Seeking to repurpose these "orphan" signs Babcock founded Friends of the Orphan Signs (F.O.S.) and sought out sign builders, community groups/schools and other artists to work with. My first work with Friends of the Orphan Signs was starting an Art Club at Highland High School, a school near one of the signs the property owner was willing to relinquish the rights to for F.O.S to turn into a "sculpture". Working with a groups of students in art club and with other artist/educators, by the end of the school year two collaborative student groups completed two designs for the face of this sign. The designs were approved by Albuquerque Arts Board and the sign is now in the construction phase. I will post photos if this as it finished up in February. This is a picture of the sign that will be rebuilt and lighted with the student's designs: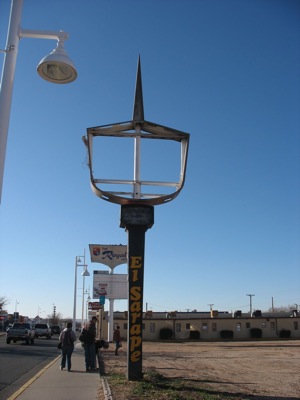 Another property the group has access to has 3 orphan signs on a vast vacant lot at the high profile corner of San Mateo and Central. This busy corner is filled with car traffic, endless streams of cars getting washed at Octopus Carwash, a very tall bank building on the opposite corner and a bus stop right in front of the Orphan Signs. These signs used to be for a Travelodge that was torn down after some killings, so I've been told. The main sign while having no plastic on the top anymore still has an intact reader board. The reader board has been filled with rotating poetry that F.O.S. has gotten from a Highland High Poetry class, and once submissions dried up from them we posted a # for people to text submissions. While the rate of submissions via text did rise, you can imagine the quality was often severely lacking.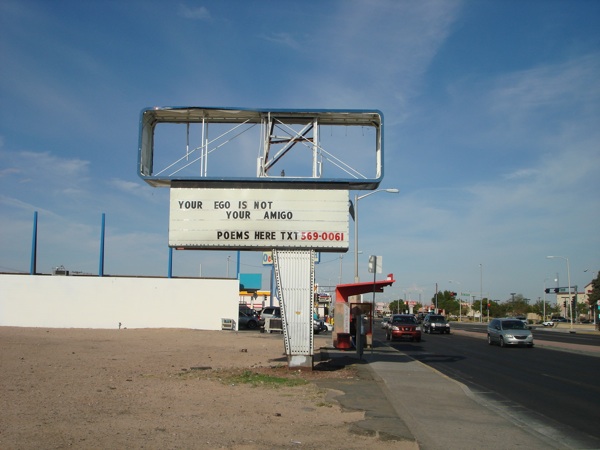 As there are other signs on this property that are not being used I was asked if I would like to utilize any of them. Of course I jumped at the opportunity and started decorating. Less concerned with making images for the cars speeding by I was hoping my work would be noticed by the people that have to sit at this bus stop every day. The pictures below are some of the pieces that have made it up thus far. Unfortunately the vertical rectangular sign had the plastic blown out of it in a wind storm so my next pieces are on hold until we get that replaced. I will post more pictures when that happen, which is hopefully soon.
this is a close up of the reader board I added my own "letters" to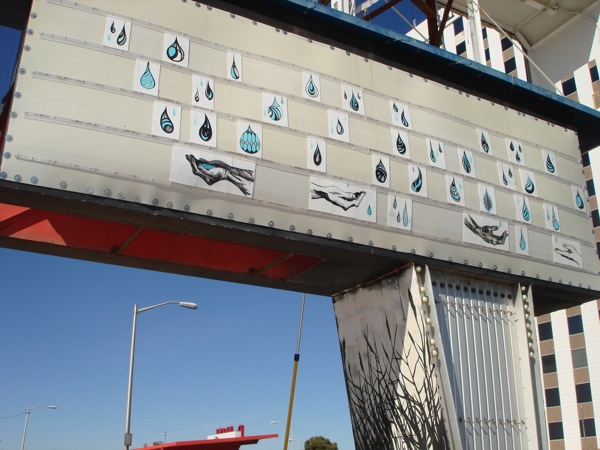 weed paper cut attached to the base of the sign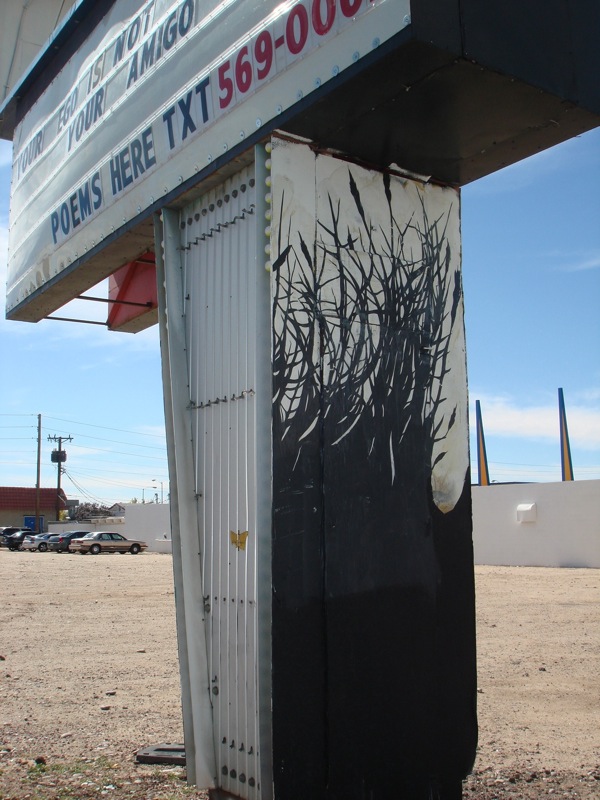 the other side of the sign base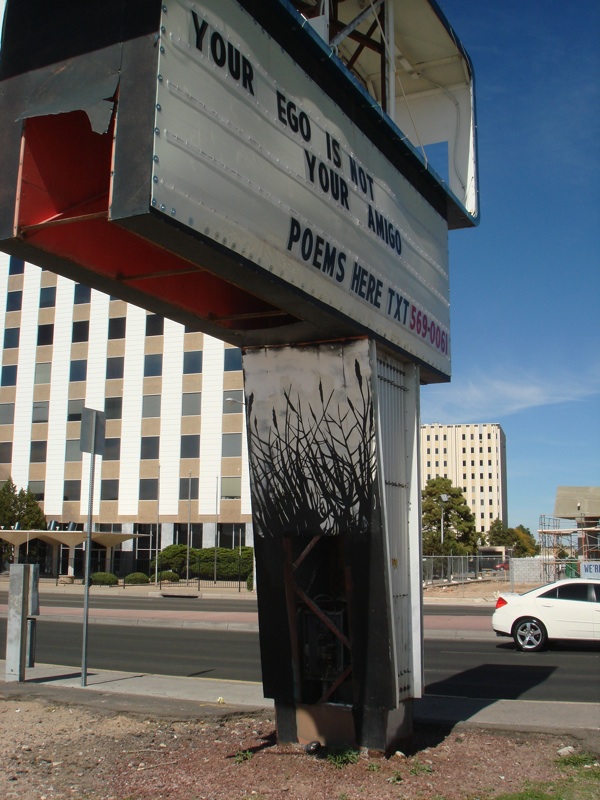 this was the first addition to the base, before the weed papercut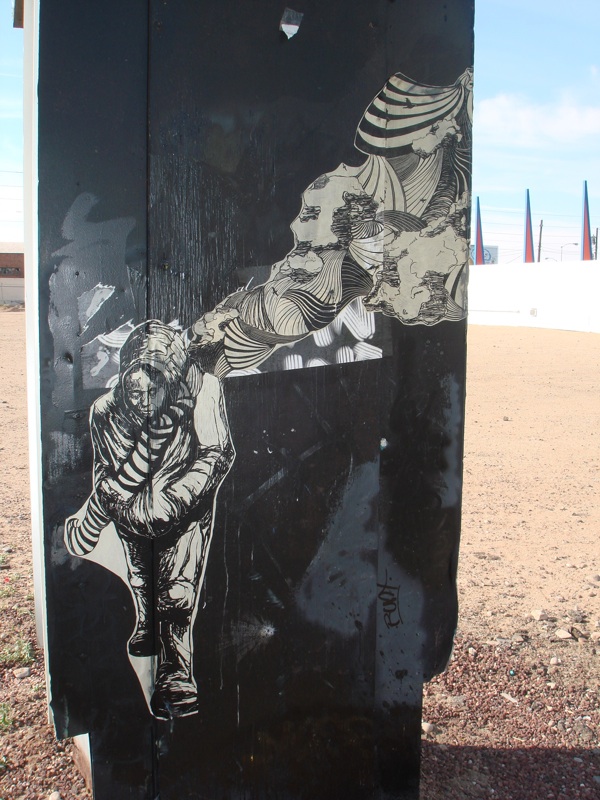 and wrapping around that base, with the cool lights…