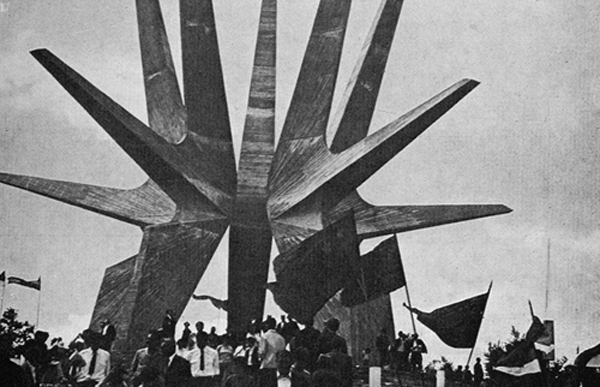 Here is a selection of some great photos of modernist memorials to partisans in the former Yugoslavia from
Form und Zweck Zwei fanzine
. I certainly can't say it better then the German socialist architect who assembled the photo essay:

"Those monuments have an abstract, often monumental, but always unusual and peculiar formal vocabulary in common. They are located in the centre of Yugoslavian modernism, because they mark its starting point and they announce the modern outlook. In doing so, they still proclaim a future, which already has become past. They are expressions of this future and they refuse to stop epitomising its coming. They keep calling: Ahead! Spectres still inhabit the monuments, but their context, their audience has been lost… They open the scene for numerous associations; they could be ambassadors from far-away stars, or from a different, unrealised present."
–Robert Burghardt
It's pretty great looking.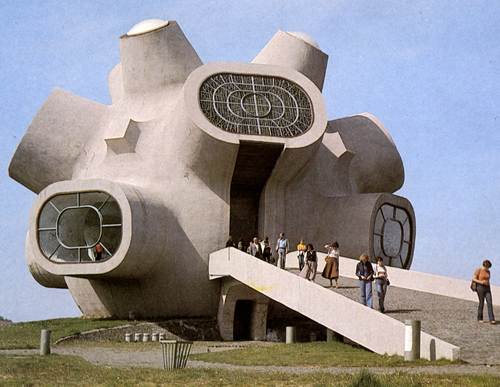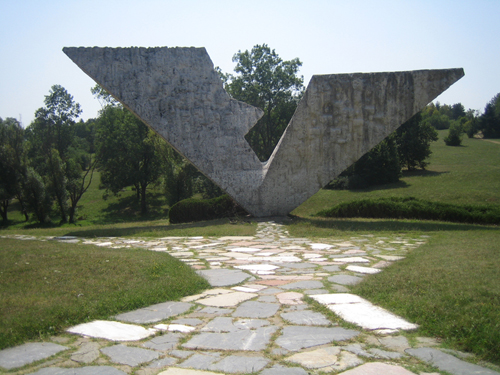 [originally discovered via
Grain Edit
]