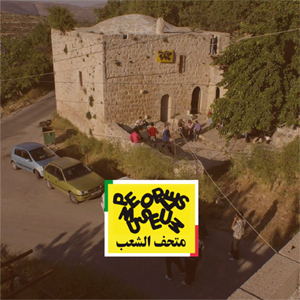 YNKB is an arts group in Copenhagen (you may remember them from an
old post
I did on a trip Josh and I made to Europe). I continue to be inspired by how they blend local, neighborhood concerns with global issues, and also how they approach global issues in a very specific neighborhood-y kind of way. There's also a sense of play and joy in what they do that is pretty scarce in political art projects. One of the projects they have been involved with, The People's Museum (in Birzeit, Palestine), is opening on October 2nd. This is from their website:
"The idea is to create a "from bottom up" museum, which represents a collection of items, histories and memories of the residents in a specific locality in Palestine. The form, the site and the collected items are decided upon through a dialogue between the local residents, local grassroots organisations, art students and artists with connection to the specific locality and the Danish artist groups Parfyme-YNKB.
This project seeks a different approach to the concept of a museum.
It is about how people want to represent themselves.
The role of the artists in the project is to open up the discussion with local residents about what is important in their existence and how to memorize, and retain collective and individual identity. How does people identify themselves? In which way, and through what kinds of objects? The goal of the museum is to collect the history of people, and show it in a museum context."
For more info on the People's Museum
click here
.
For more info on YNKB
click here
.