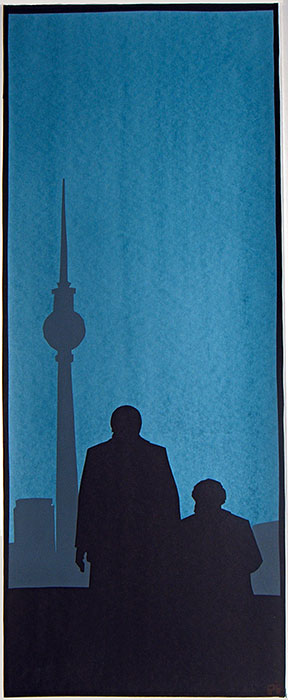 While in Berlin a couple weeks back I got to hang out a bunch with my friends in
Pony Pedro
, a great screen print and design collective with a studio in Kreuzberg. They do fabulous work, from posters to blank books to postcards, as well as an interesting mixture of printing and performance, working with different groups of artists, community members, and youth to organize social projects. These take many forms, from a moustache parade (dozens of people with different crazy facial hair jogging down the middle of the street) to converting an abandoned parking garage into a community garden and street fair.
Their style tends to be very decorative and urban, with cityscapes that remind me of Icky's prints. Check out what they've got on their website
HERE
.
images are of screenprinted posters by Pony Pedro's Sebastian Wagner.