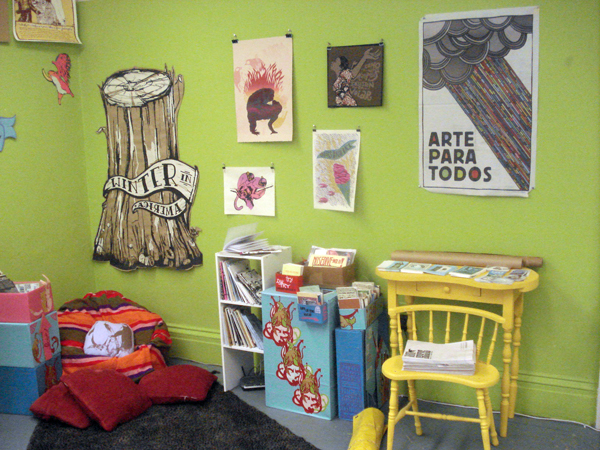 come check out a sweet lil JUSTSEEDS print show at Encyclopedia Destructica Studios in Lawrenceville, Pittsburgh.
free cider & tea & homemade cookies
cheap art>>>handmade prints on paper, t-shirts, totes, zines & books
free stickers, postcards, brand-new catalogs with full-color foldout poster
sweet jamz from me, DJ marymack, & DJ ja(m)(bo)x
thursday december 17th
7:00-11:00
encyclopedia destructica studios
156 41st street
(lawrenceville towards the river)
you can also peep my zine collection, on display for readin' now through the end of january in a cozy reading nook. zine clinics to come!!!
see our sweet shoutout in the city paper
HERE
more info here:
www.encyclopediadestructica.com