Me fascina la idea de que los girasoles se miren unos a otros para compartir energía cuando no hay sol. Como ellos, juntxs podemos hacerle cara a los días soleados y a los tiempos de tormentas.
I am fascinated with the idea of sunflowers looking at each other to share energy in the lack of sun. As them, we together can face the sunny days as well as stormy times.
---
Andrea Narno is a Mexican self-taught printmaker, who believes that art is a tool of transformation contributing to radical social change in these uncertain times. Currently, she is mostly creating linocuts and centering her work in plants used for different meanings as a way to express thoughts, feelings and ideas that can accessibly reach and accompany others.
Instagram: @graficanarno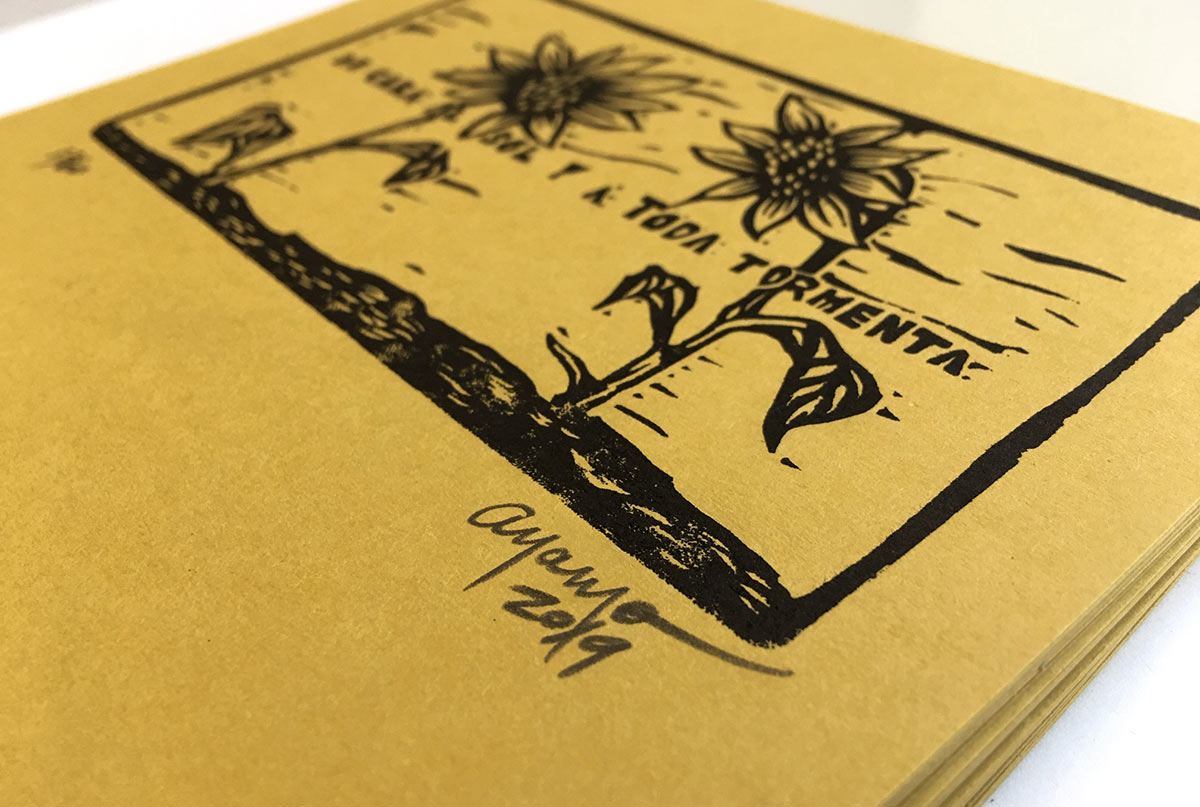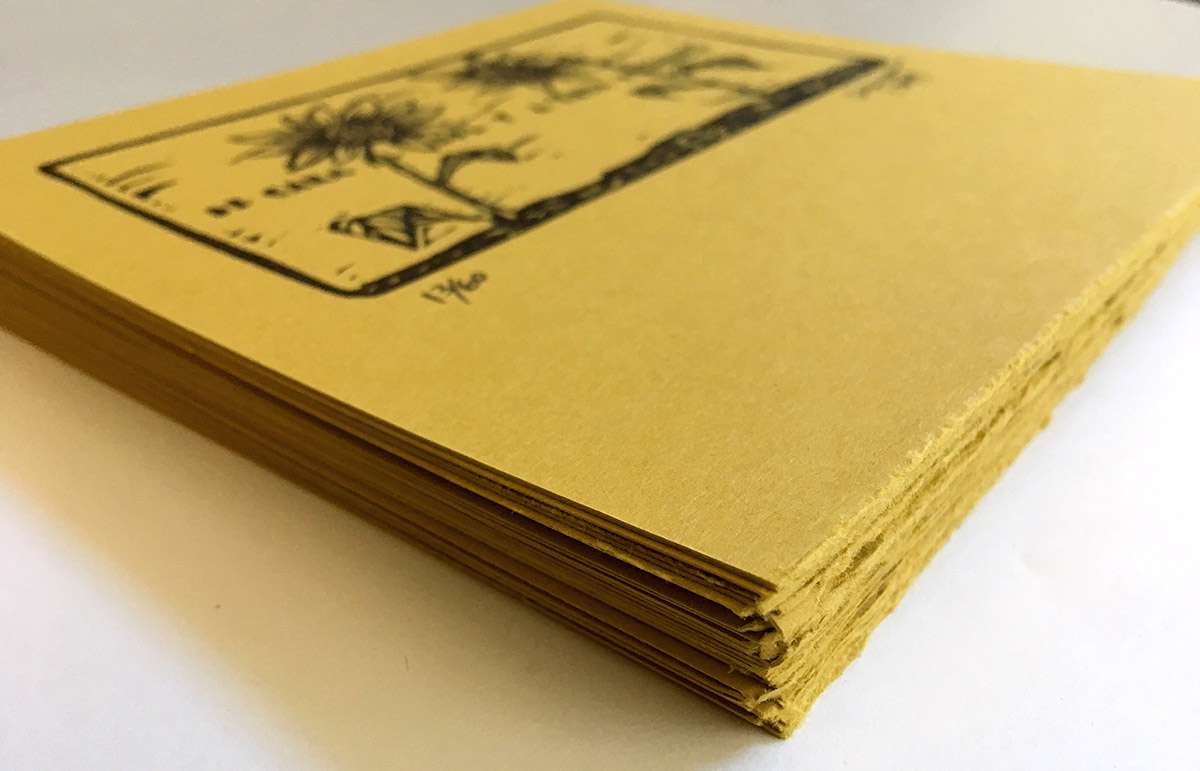 This edition was printed in Pittsburgh at the studio of Justseeds member Shaun Slifer on Jeanie, his refurbished Craftsmen Machine Co. Imperial platen press. This process creates slight variations in each individual print.