Here comes the new embroidered Justseeds cap, with original typeface design by Justseeds member Roger Peet!
These are adjustable snapback hats, so one size fits all. Root for your favorite artists' cooperative by sporting this cap!
Available in Black & Red, Black & Yellow, and Black & Purple (all as pictured) while supplies last! Only 50 of these caps were made in total, once this edition sells out we might come back with new and different colorways…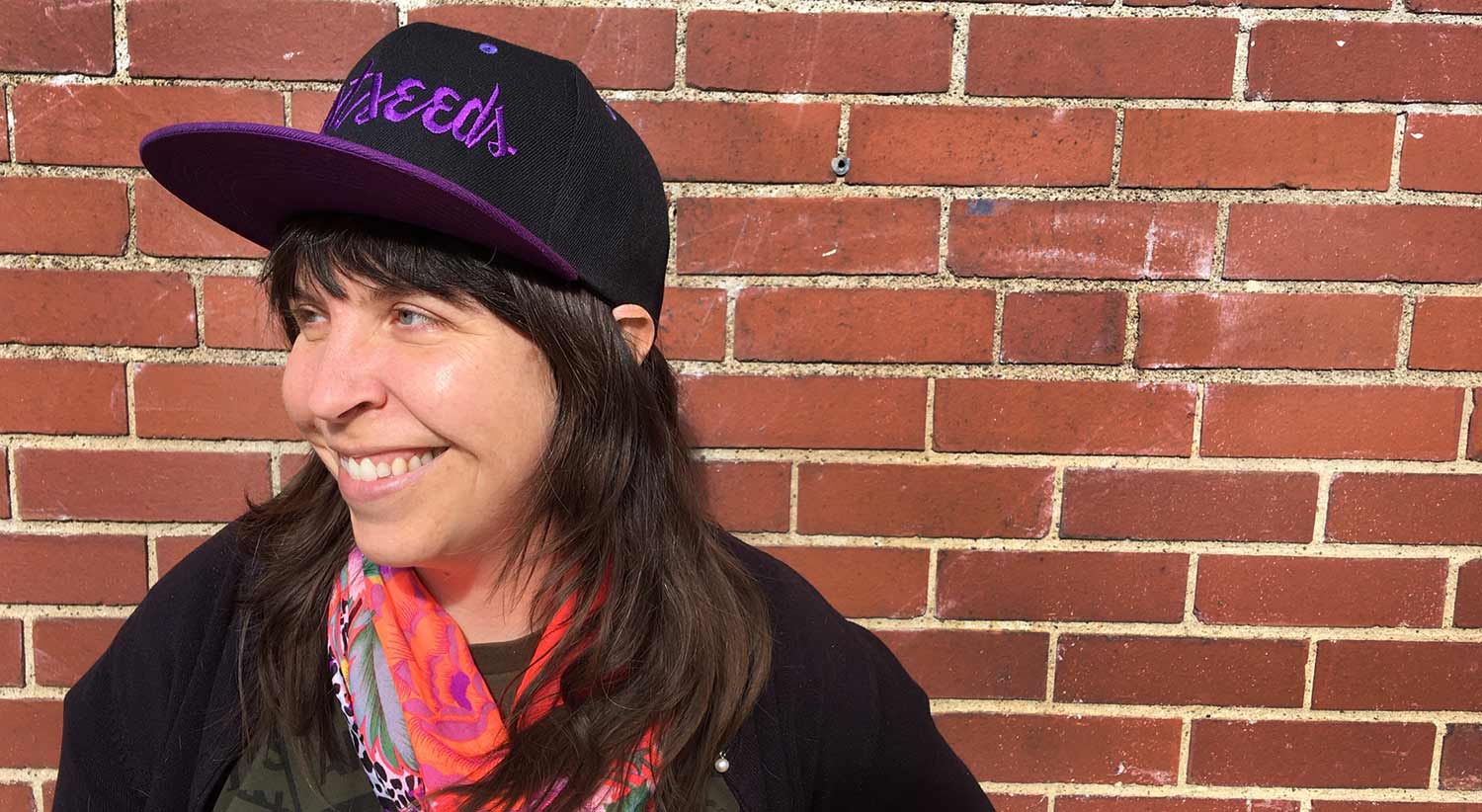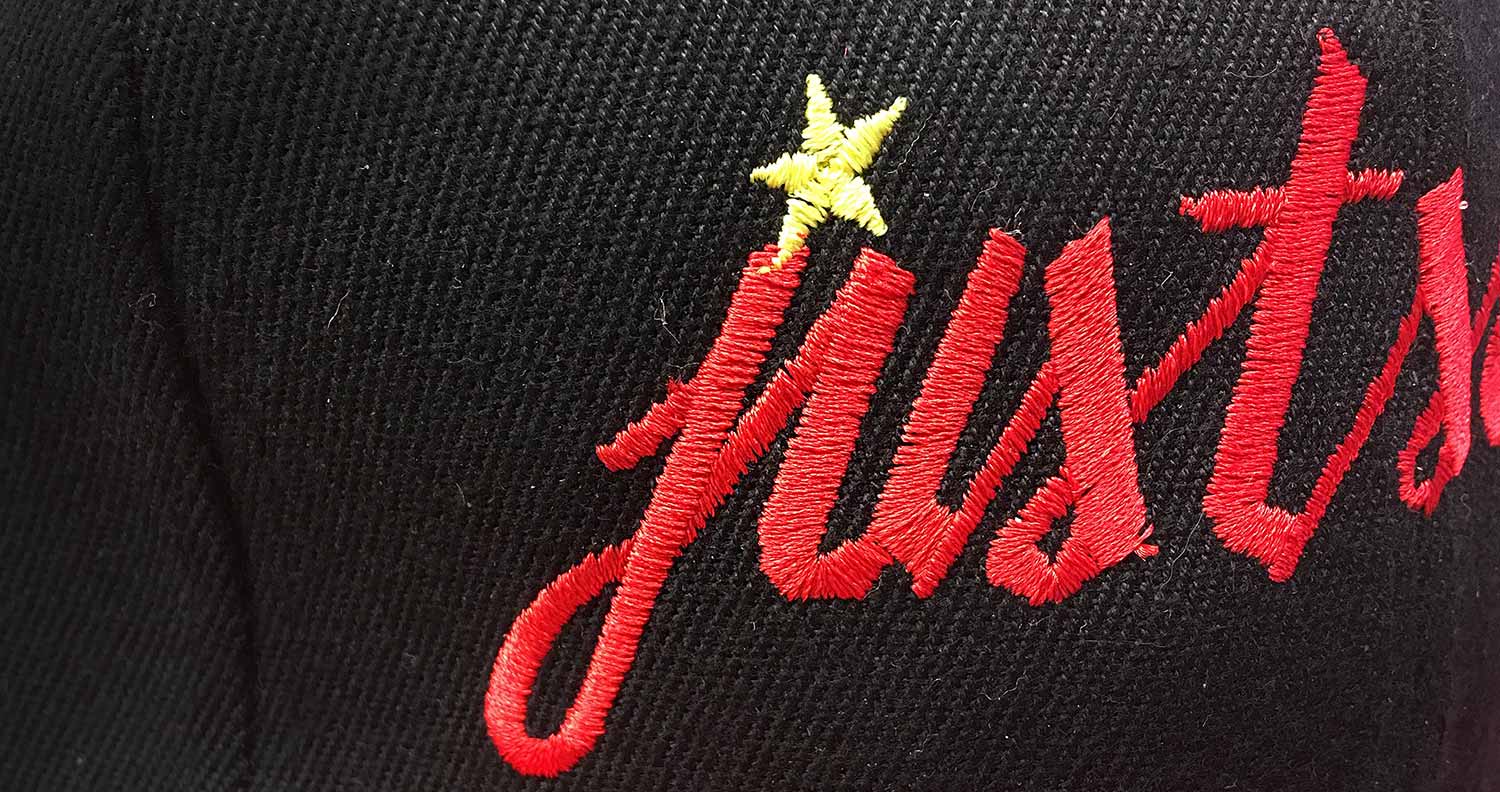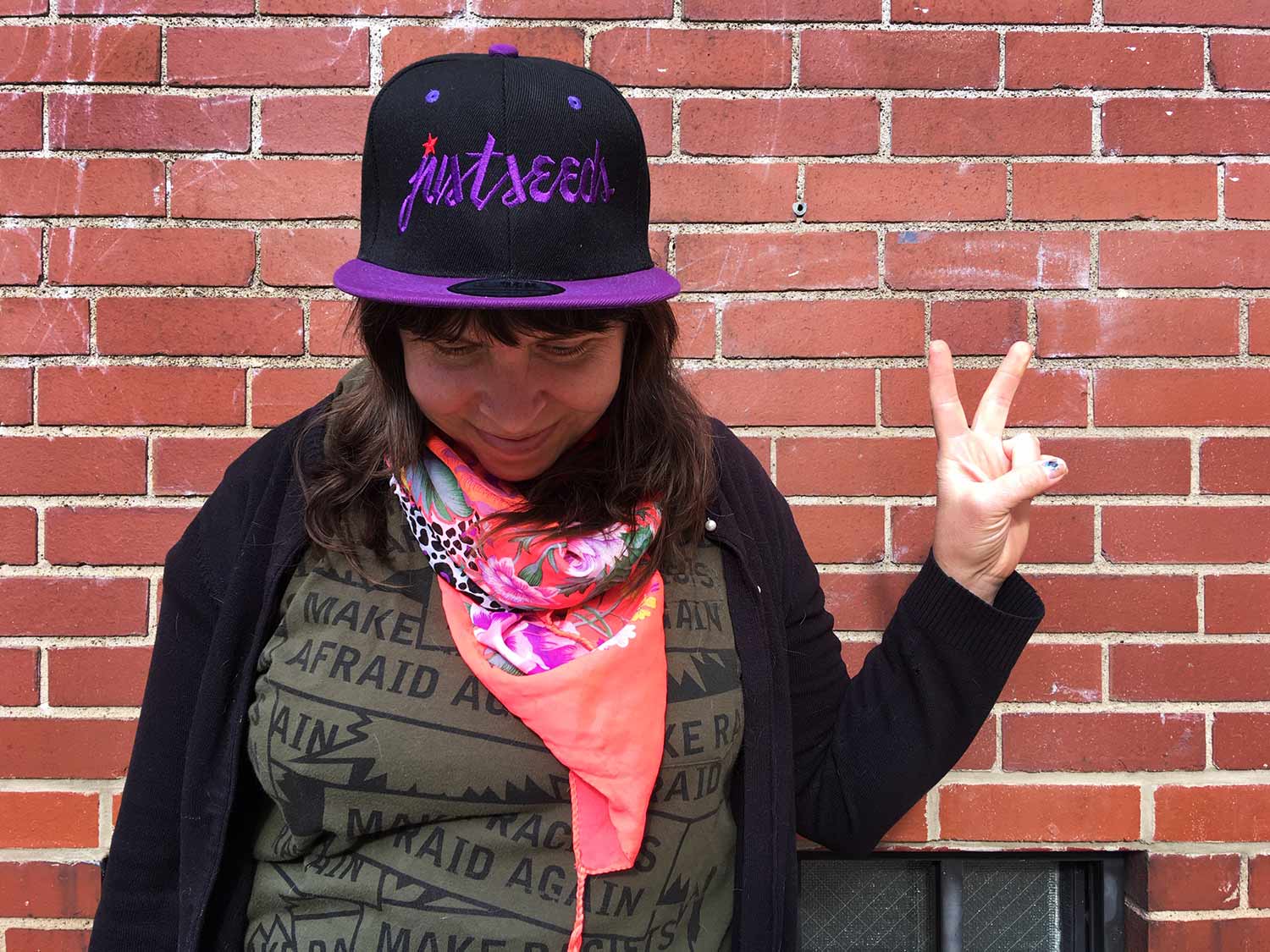 Oh hey, it's Justseeds member Mary Tremonte sporting the purple cap + a Make Racists Afraid Again t-shirt by Kevin Yuen Kit Lo/Loki Designs!