"The Day Before the Revolution" was initially published in 1974 in Galaxy Magazine. It is the only story Ursula K. Le Guin published in the same story arc as her acclaimed novel The Dispossessed: An Ambiguous Utopia (1974). Laia Asia Odo, the anarchist revolutionary, is tired. She is old and widowed, worried that her memory is failing. She lives in a large commune and is both invisible and glorified by the young activists who live with and visit her. She goes out for a walk. She lives on the planet Urras. It is The Day Before the Revolution.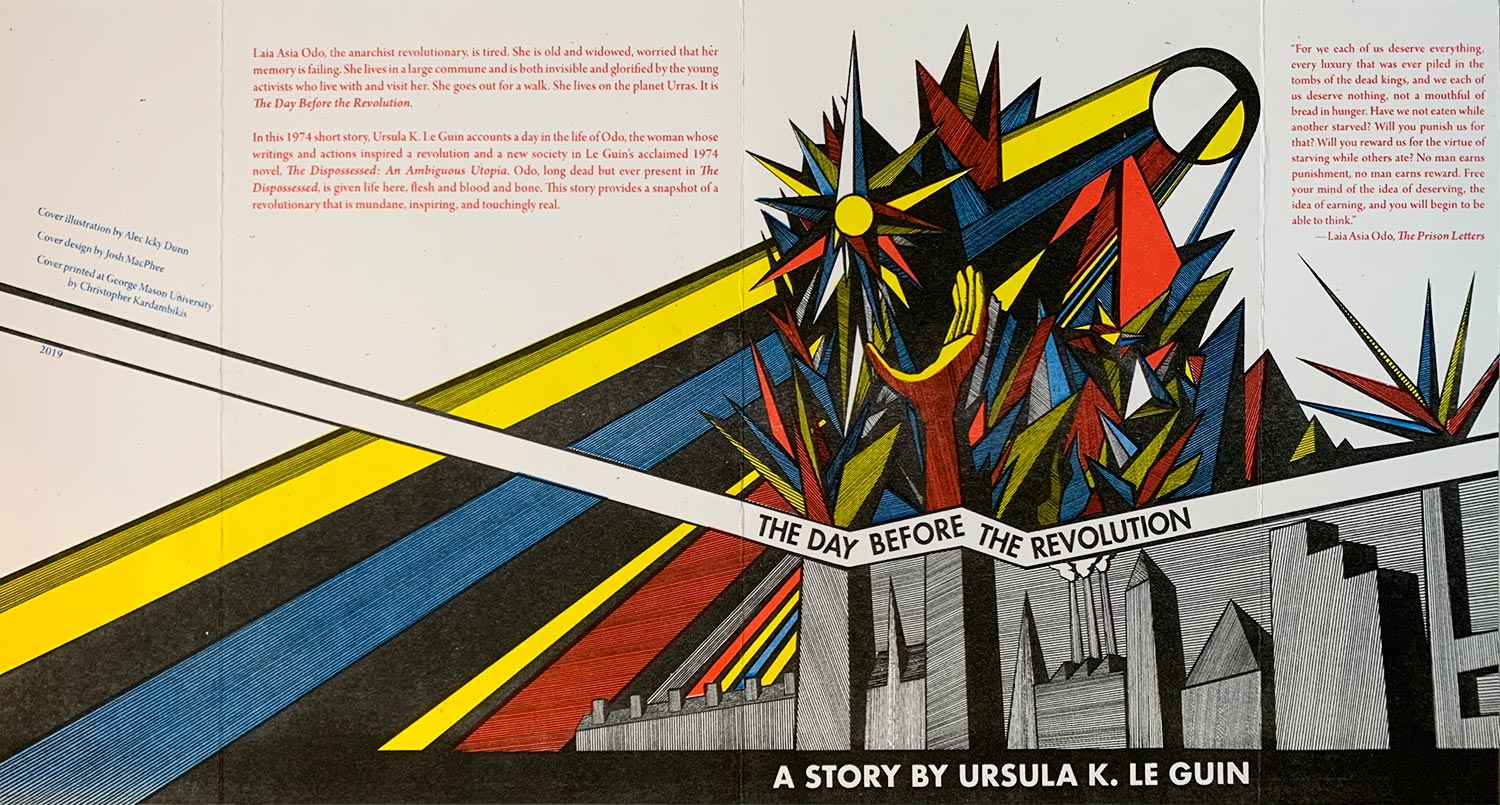 In this 1974 short story, Le Guin accounts a day in the life of Odo, the woman whose writings and actions inspired a revolution and a new society in The Dispossessed. Odo, long dead but ever present in The Dispossessed, is given life here, flesh and blood and bone. This story provides a snapshot of a revolutionary that
is mundane, inspiring, and touchingly real.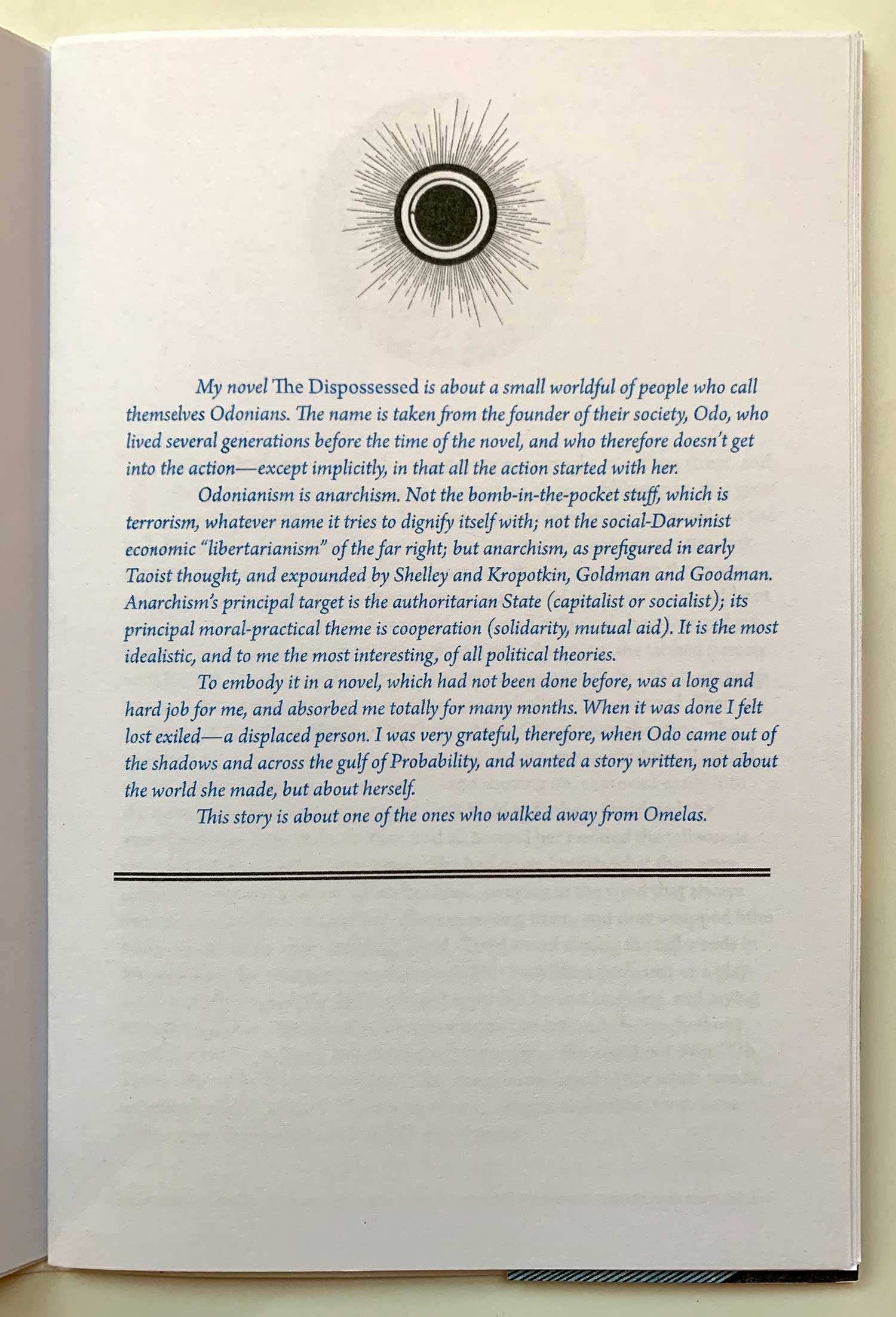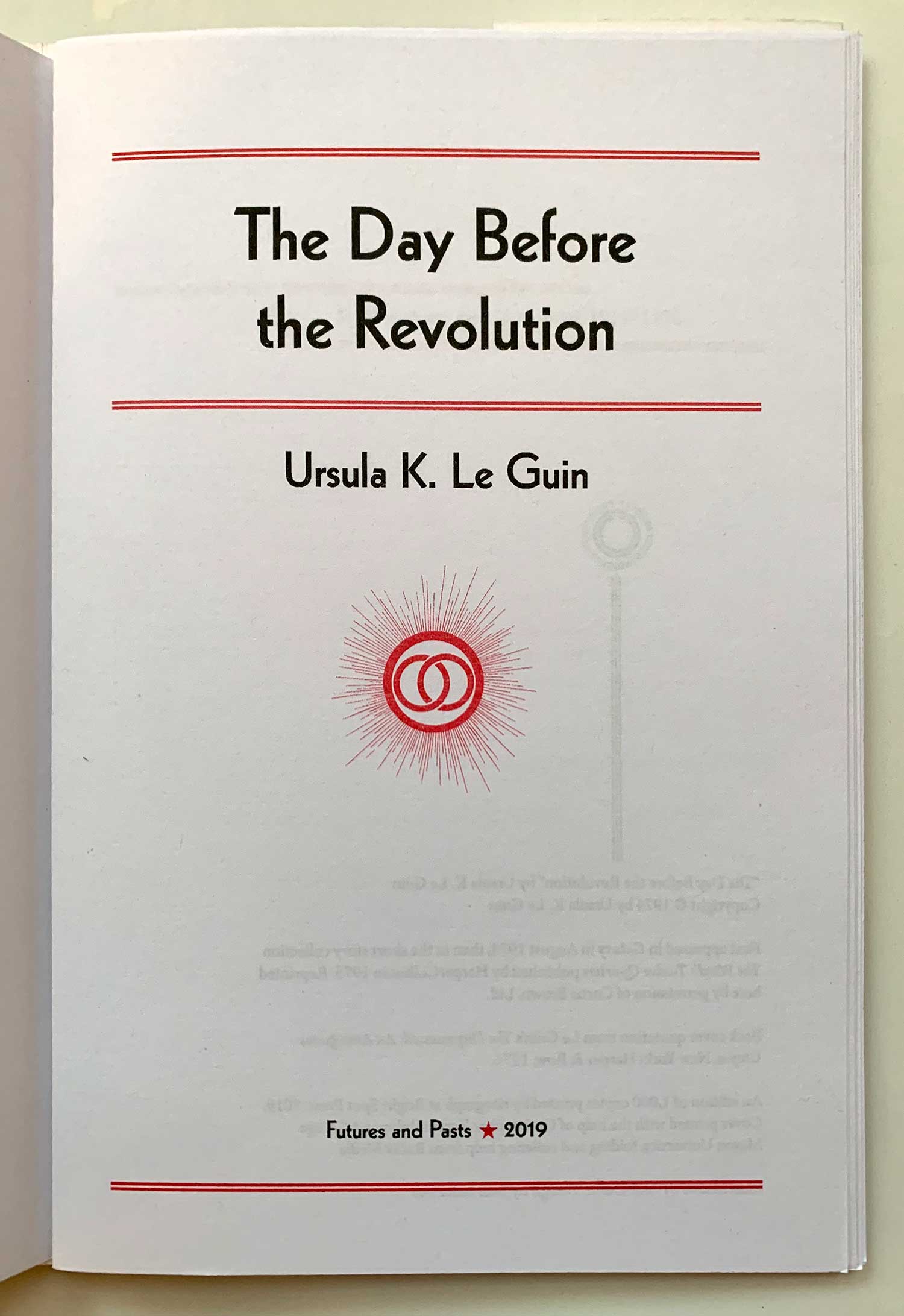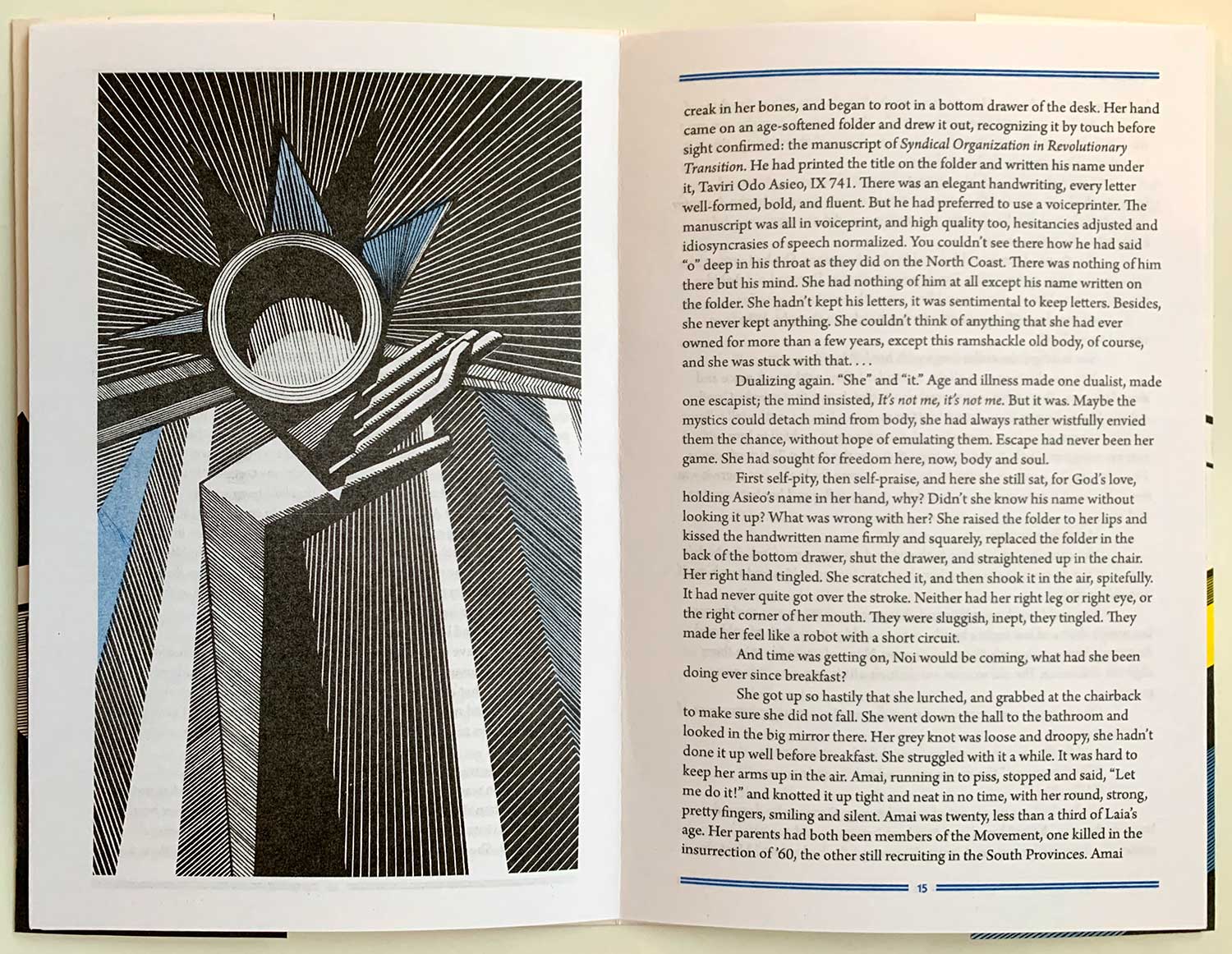 Alec Icky Dunn and Josh MacPhee have—with both Le Guin and her publisher's permission—re-designed and illustrated this story for a limited edition chapbook. Dunn has created four new full-page illustration, a portrait of Le Guin, seven smaller graphics, and the stunning full-spread cover image. Dunn and MacPhee have also printed and assembled each chapbook themselves, with cover printing help from Christopher Kardambikis.
This edition of 1000 copies is the first and only edition that will be printed, and is the first publication in the new imprint Futures and Pasts.