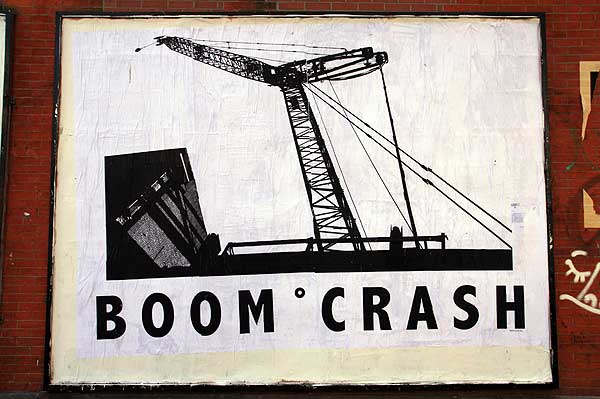 BoomCrash Collective
Sunday, October 25th was the
Public Ad Campaign
's second whitewashing and takeover of unsanctioned billboards in Brooklyn and Manhattan.
Public Ad Campaign acts on the assumption that public space and the public's interaction with that space is a vital component of our city's health. By visually altering and physically interacting with the public environment, residents become psychologically invested in their community.
Outdoor advertising is the primary obstacle to open public communications. By commodifying public space, outdoor advertising has monopolized the surfaces that shape our shared space. Private property laws protect the communications made by outdoor advertising while systematically preventing public usage of that space.
Josh participated in part of the previous action, writing about it on the Justseeds Blog here. By Sunday evening the NY Times had noticed and published A Battle, on Billboards, of Ads vs. Art.
The above billboard was done by the BoomCrash collective, on N7th & Bedford Ave in, knowingly amidst many of the unfinished luxury residential projects in Williamsburg. Yet unknowingly on the 80th anniversary of the 1929 stock market crash.