This week's rad teen print is another from the archives, by Hannah Thompson. Hannah created this two-color marmoleum-block print during RUST 2008, with the guidance of visiting Justseeds Artist
Pete Yahnke
. After hearing a presentation from
Bike Pittsburgh
about current bike advocacy issues, students created two-color block prints that were turned into vinyl stickers that can be stuck on bikes. This sticker in particular is the perfect size for a milk crate!
This is a timely sticker, as Bike Pittsburgh has recently been able to get an ordinance passed by the City Planning Commission to create more and safer bike parking in the City of Pittsburgh. They are now putting pressure on City Council to have it passed into law. You can check out
their site
to lend support.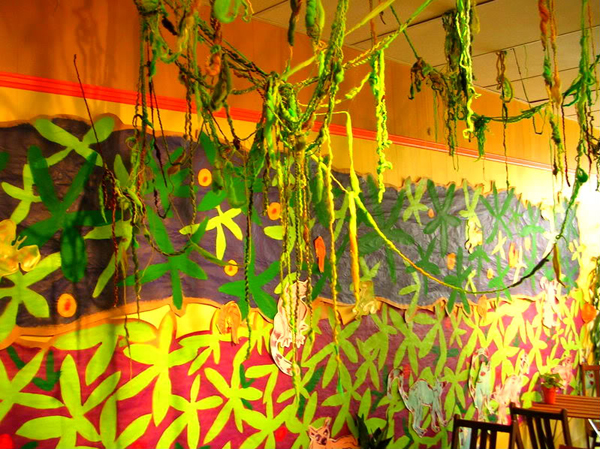 Hannah has worked on Warhol Museum-related projects, from zinemaking workshops, to the F-Word, to creating artwork for Youth Invasion, to AIR's Youth Open Studio to a beautiful mural across the street from the museum (which is unfortunately, at present, covered by a Shepard Fairey mural). She is currently a sophmore Art major at Carnegie Mellon University. Hannah has an exhibit up at
Morning Glory Coffeehouse
for the month of October. She is also doing a zine reading with Leanne O'Connor, of New to Everything, and myself at the Carnegie Public Library Main Branch on Thursday October 29th. Check out this blog for more details.
I should also mention that Hannah is one of the most dedicated cyclists I have ever seen, commuting the eight miles each way to and from high school, and organizing a Ladies and Trans Critical Mass on 3rd Fridays. She is a force to look out for!