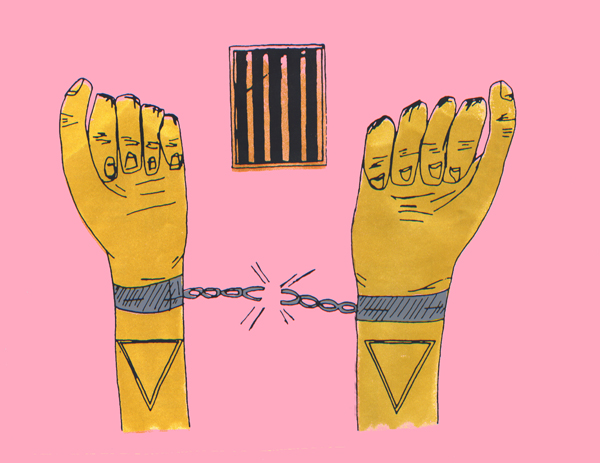 Sorry to have missed you last week, these posts will be more regular from here on out!
This one from RUST 2008, by Abby Gordon. This print, on the theme of queers in prison and the particular difficulties they face, is for FedUp, a grassroots organizing effort for human rights for prisoners, working with those inside the system and their loved ones and supporters outside. The flip side of this print is a phamplet, and you can download it all as a PDF on FedUp's website
here
.
In Rad Teen Print-Related news, I'm happy to report that I will be starting a new design & printing program in January with an emphasis on health & wellness with young ladies from the
Young Men and Women's African Heritage Association
(YMWAHA). We will have fresh prints then!