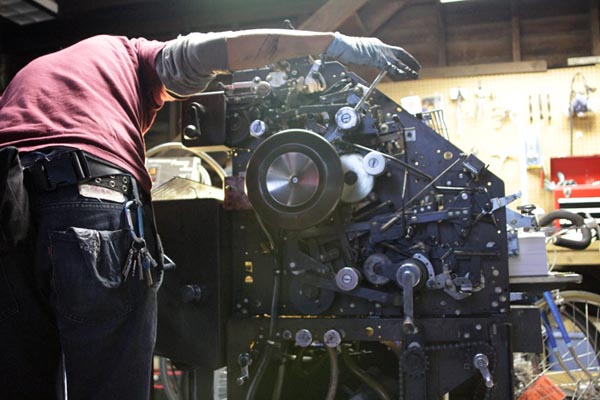 Today we've posted the new Radical Printers Poster Set in the store – a series of five great offset prints highlighting radical luminaries who dedicated their lives to print! The set comes from the burgeoning
Radix Media
out of Portland, Oregon. Last week, I asked Lantz of Radix if he wouldn't mind writing up a few words about what inspired the project, and what inspires him as a printer. He didn't hesitate for a moment, read more below (and check out other work form Radix
on their Etsy page
)…

THE REVOLUTION WILL BE PRINTED: Radical Printers of Yesterday (and Today)
The Radical Printer poster series was conceived of in the Winter of 2010. The idea was simple; I was already greatly inspired by the Celebrate Peoples' History posters that Justseeds is so well known for, so why not do something similar, but focus on radical printers? I see printing as an anarchist tradition, a trade that allows radicals to spread our ideas, and to document our history in a society that would just as soon throw us down the memory hole. Being a relatively new printer, I wanted to connect with what I saw as my history, and to learn about my predecessors that were doing this thing a hundred years ago, this thing that has completely enveloped my heart, my mind, and my life. But to really put this in context, let's step back a little.

In March of 2010, I began a year-long apprenticeship with Eberhardt Press, legendary in the radical community for their classy aesthetic as well as for the thousands of print jobs they've provided to Portland's radical / DIY milieu for over five years. During this time, I had been doing graphic design for friends in activist groups, making flyers and posters. I learned a lot at the Eberhardt shop, although it basically consisted of me just standing and watching for hours, twice a week. Sometimes I got to jog paper and eventually moved up to putting a plate on the cylinder! But I didn't realize just how much had sunk in. Pretty soon I was explaining the entire concept of offset printing to people who had no idea ("is that like letterpress?"). Each time I had explained it, I got better at it. Pretty soon I realized that I actually knew what I was talking about.

A few months into my apprenticeship, a friend of mine gave me a tabletop offset press, an AB Dick 320, that he had gotten for free from a friend and had never used. I set it up and had glorious daydreams of printing radical literature in the tens of thousands, cranking away in the wee hours of the morning in a darkened basement. I thought about all the books I would publish, all the eight spot-color posters I would print (one pass at a time of course, with tight registration), and all the people lined up at my basement door, just waiting to distribute the hundreds of thousands of leaflets that were desperately needed in the streets.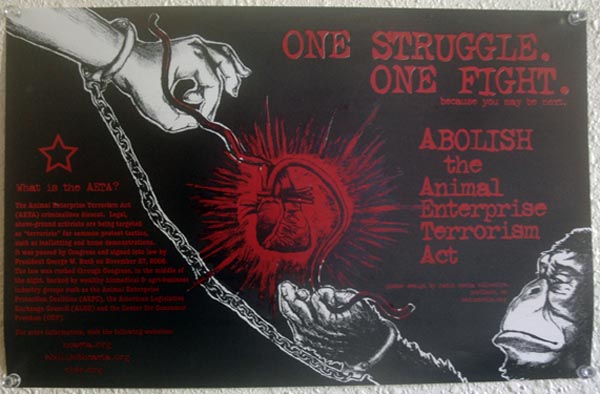 That never happened, of course. The press was unusable – I could barely get it to feed paper, much less print anything. I got a little bit discouraged, but never being one to back down from something I have my mind set on, I started scouring Craigslist for a real printing press. I ended up spending my savings on an AB Dick 9800 and decided to wing it. I spent a ton of money on the thing – new rollers, and reams and reams of wasted paper, mostly. But things got better, not worse. I learned how to use it and was getting paid work, but more than that, I was able to re-publish works that had fallen out of circulation. Eventually, I decided to launch a Kickstarter campaign to raise money for a new press and some other equipment that would help me with the work I was doing.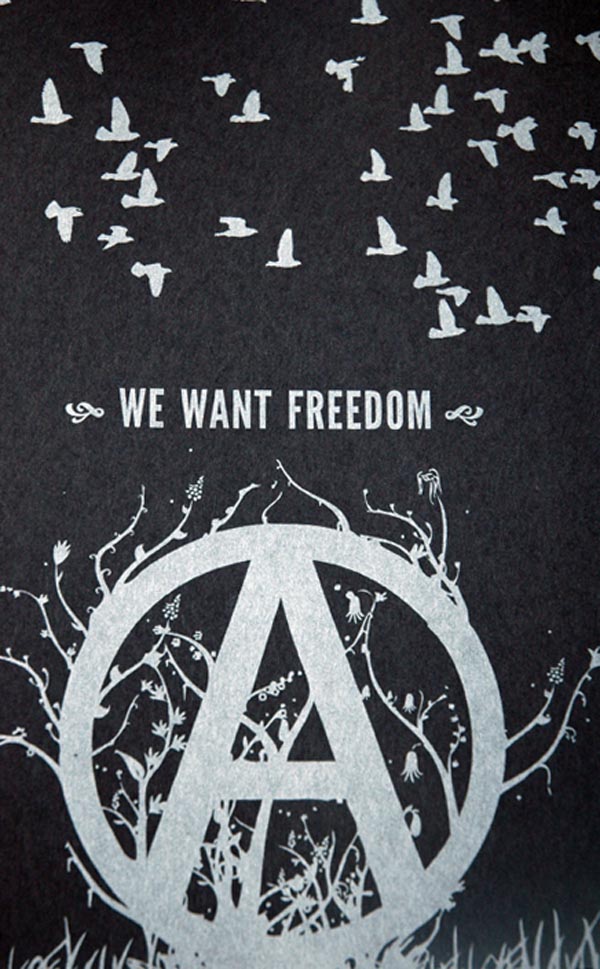 It's now almost a year later, and despite a number of hurdles, I've come a long way. The Radical Printer poster series is my nod to the folks that came before me, slamming their fist onto a half-broken press, trying to meet a deadline. This is in solidarity with my contemporaries that fill bottle after bottle of fountain solution, cut stack after stack of paper, and who do it all every single day while the rest of the world pleads with them to "go digital." You are not forgotten and you never will be. This is our history. This is our future. Thanks to everyone who helped make it happen. We are everywhere.