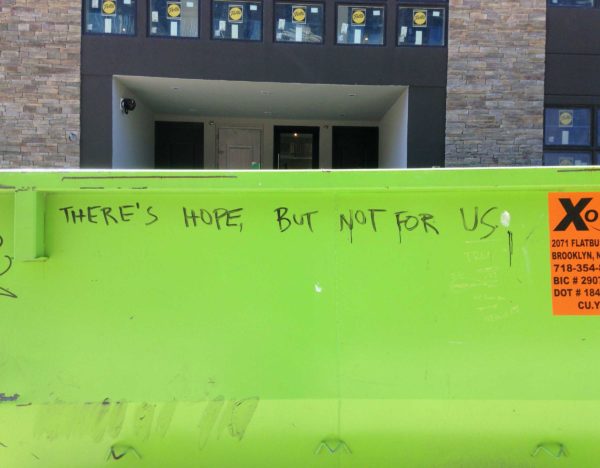 "There's Hope, But not for us."
East Williamsburg, Brooklyn. April 2015.
This kinda says it all, for me. I want society to immediately change to "renewable" energy sources, drastically reduce consumption of resources and reduce the human footprint on the planet. The days it feels impossible, I remember, the universe is much older and more vast than Human beings. And YOLO!