Daniel Drennan, a talented artist and founding member of Jamaa Al-Yad a Lebanese art collective, is requesting support for his Mothers' Voices: A "Rematriated" Adoptee's Art Residency.
My goal for this residency is the production of a series of prints that combine documentary illustration with Arabic calligraphic quotations, poetry, and proverbs to examine extended motherhood; women's Voice; as well as displacement, dispossession, and disinheritance in the Southwest-Asian context.
Daniel is a friend and contributor to many Justseeds member projects; like Interference Archive, Imaging Apartheid, Inaugurating resistance, and our Up Against the Wall exhibition. Please support his campaign if you're able, spread the word to your networks, and definitely check out his work and the the work of Jamaa Al-Yad.
Project Overview
For the six-month artist's residency I've been granted at the Newark Print Shop, I would like to explore themes related to my adoption, return to Lebanon, and reunion with family. In order to take the time required to fully devote to this project, I am looking to cover living and commuting expenses; art, paper, and printmaking supplies; as well as framing and shipping for art/printmaking exhibitions in the Fall and Winter. To this end, I am offering a "pre-sale" of prints and bound journals in an effort to raise such funds.

As the residency is without stipend, I have also developed a series of "deliverables" in terms of prints, T-shirts, Coptic-bound journals, etc. as a way to fund this effort over the next few months. I believe this project is of particular interest to communities of all kinds affected by dispossession, displacement, and disinheritance. I thank you in advance for any consideration you might give this project, and/or in helping to get the word out about it.
For all the details and to donate go to:
Mothers' Voices: A "Rematriated" Adoptee's Art Residency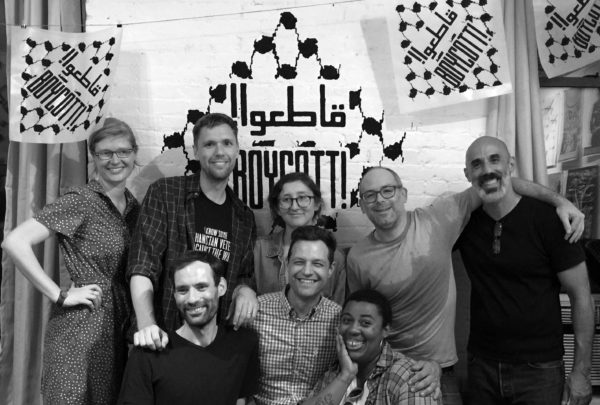 Group shot of some of the crew that put together Up Against the Wall exhibition at Booklyn.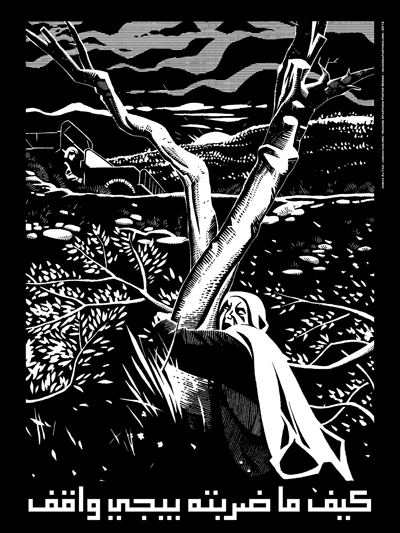 Jamaa Al-Yad's contribution to the
Imaging Apartheid
poster project.