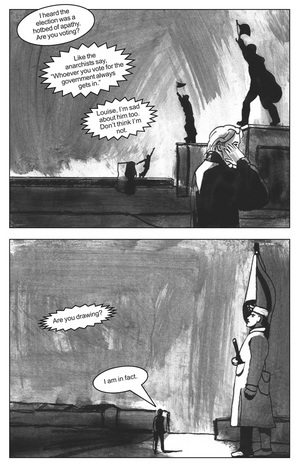 I just got a note from David Lester, his graphic novel The Listener just came out! I haven't seen it yet, but it promises to be good. Here's the basic gist:
In a true story, David Lester's graphic novel The Listener reveals a tragic act of spin doctoring that changed the course of history. Complacency, art and murder collide in Hitler's rise to power in 1933, and in the artist Louise Shearing's search for meaning in the art of Europe after the fictional modern death of a political activist.
You can check out more info on it HERE, and pick up the book itself from AK Press HERE.