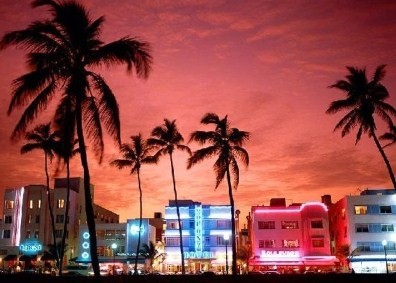 Erick Lyle, longtime zine writer and journalist, of
Scam Zine
,
On the Lower Frequencies
, and more, spent the past month in Miami covering Art Basel and
Take Back the Land,
. The SF Bay Guardian has elected to run this enormous piece about Art Basel specifically in two fairly large halves over this week and next. Lyle is likely to self-publish a slightly longer version of this that includes the Take Back The Land stuff in a couple of months but here is all the Art Basel and Miami stuff:
(click)
Here is a taste:
As Art Basel Miami Beach 2009 opened, the floor of the convention center was eerily quiet, with hardly a sound except a hushed, determined whisper a bit like paper money being rubbed together. It seemed to me like everyone was doing her or his part, as if the whole art fair was a sort of performance art piece demonstrating the vigor of the free market in dark times.
This murmur ceased completely, and the air filled with the muted clicking of camera shutters, as Sylvester Stallone passed me on the convention floor. Stallone, too, was stoic, his expression hidden by dark sunglasses at mid-day. He stopped next to me and began to talk to TV news cameras about his own paintings on display, presented by the gallery Gmurzynska. Close-up and in person, clumps of the actor's face, now just inches from mine, seemed to lay inert and dead like the unfortunate globs of oil paint he had arranged on his own canvasses. Pieces of puffy cheek hung limp and jowly under taut eyebrow skin, Botox and facelifts fighting age for control. For a paparazzi flashbulb moment, I thought I saw in Rambo's sagging face a metaphor for the doomed efforts to prop up a whole failing way of life.